'The Karate Kid' (1984) is a cult classic, and the YouTube Prime show that relaunched our favorite characters from the movie, Cobra Kai, is coming back again with a second season and fans are finding it difficult to contain their excitement. Season 1 of the show met with quite positive reviews, and thus, YouTueb Prime has now dropped the teaser trailer for the second season which will see the rivals Daniel LaRusso (Ralph Macchio) and Johnny Lawrence (William Zabka) go at each other again. The show is set to premiere some time in April.
In Season 1 of the series, we saw Johnny start a dojo of his own to train younger students. Season one had started 34 years after their famous fight in the original movie. While both are exceptional at what they do, the over-aggressive philosophy of Johnny has an effect on his students who, just like their teacher, prove to be too reckless with their knowledge of karate. On the other hand, Daniel has managed to teach his students the important lessons that his teacher Mr. Miyagi had taught him- those of balance, and the belief that karate should only be used to protect oneself and not as a means to harm others. However, in Season 1, he did not yet open his own dojo.
The ending of Season 1 saw Johnny's dojo, namely, Cobra Kai, win the All-Valley Championships in a controversial manner. This convinces Daniel that the right thing to do now would be to open a dojo of his own, which he decides to name Miyagi-Do as a tribute to his teacher. Johnny's earlier mentor, John Kreese (Martin Kove), had made a comeback at the end of Season 1, which means that he will also have an important role to play this time around. Kreese will most probably again influence Johnny and his students in a negative way, which saw him fall in trouble in the 1984 movie.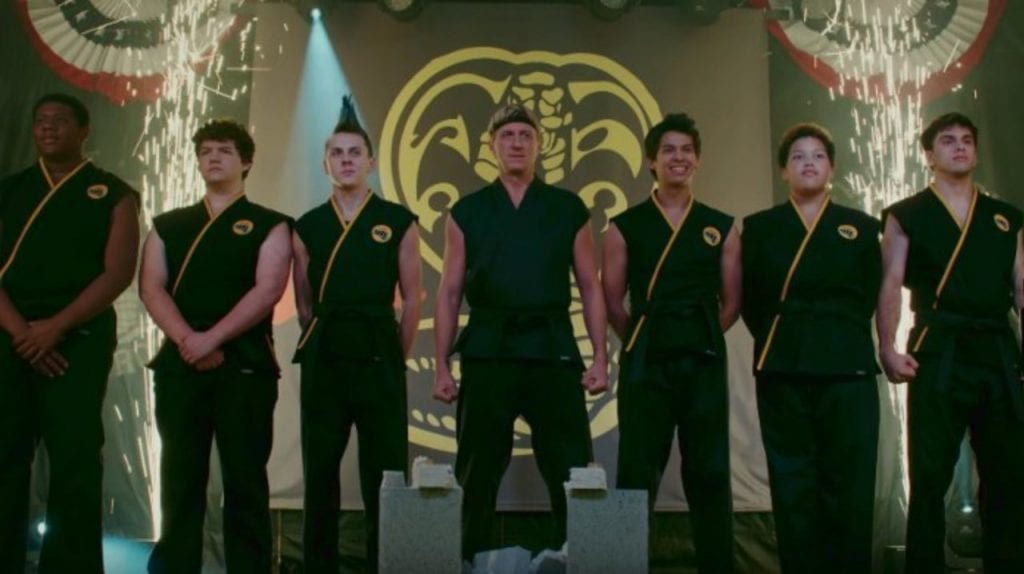 The unique thing about this series is that people who have not even seen the original movie will not be lost on what is actually going on between the two sworn enemies. Their philosophy towards karate and life in general are so opposing that they become enemies once again. After Cobra Kai dojo's success in Season 1, fans will be eager to witness how the two schools now compete between each other and decide which way was truly the most effective and sound in the long run. This is a series which also has the potential to become a cult classic just like the original movie. It has characters deep-rooted in their own philosophies, two sworn rivals who have not seen eye to eye for over three decades now, and has a comedic tone to the drama.
Both Johnny and Daniel have had problems in their personal lives, and karate is something which has pulled them through those troubled times and helped them survive in life. It is just like what music is to a musician. It is their art, their principles, and it is through their art that these two iconic characters can fully express themselves. Thus their two dojos will have a lot of history hanging behind them when they meet in this new season. Creator Robert Mark Kamen has done a tremendous job in bringing back the franchise in a massive way. What he has done is quite difficult to manage. He has kept the tingling nostalgia alive for the older fans, while bringing back the old themes of teenage angst and dilemma through their students. We can only wish for the second season to be a massive success in honor of what the franchise has already achieved. Season 2 is set to premiere on Wednesday, April 24. Check out the teaser trailer right here: