If you love dramas about gangsters and drug lords, then the Spanish series, 'Cocaine Coast', is just the hit you need. In the vein of shows like 'Narcos', it follows the rise and fall of a Galician drug-lord. Each episode focuses on a year in his life, covering a decade of his career in the span of a season. The Spanish title for the show is 'Fariña', which means flour in Spanish, which in turn is jargon for cocaine. The series is an adaptation of a non-fiction book of the same name written by Nacho Carretero. Carlos Sedes and Jorge Torregrossa serve as directors. International distribution is handled by Netflix.
Cocaine Coast Cast: Who's in It?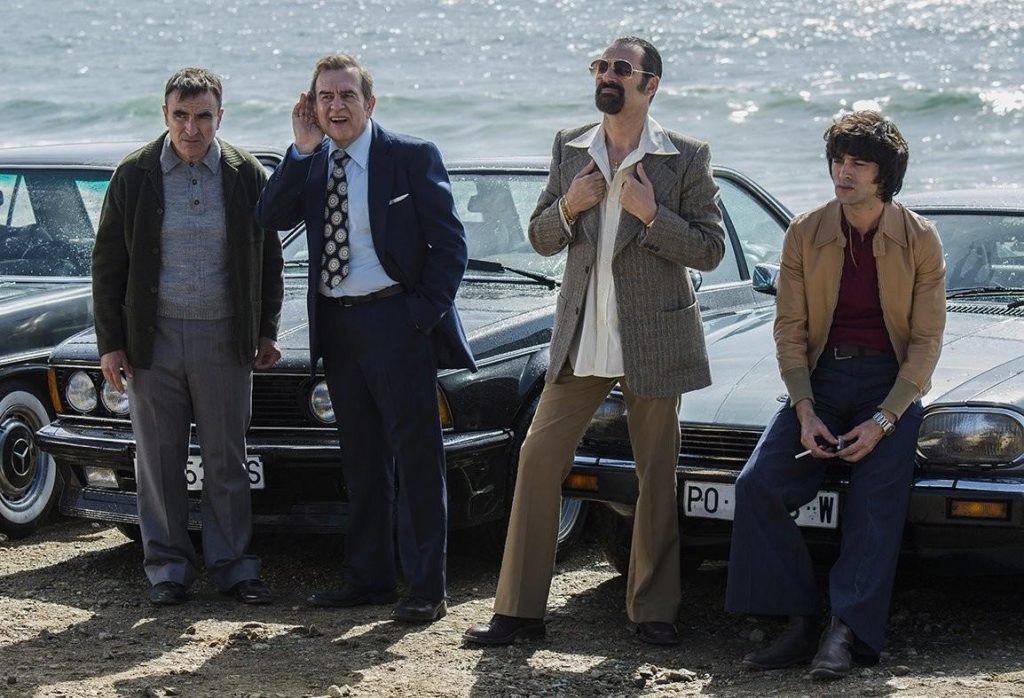 Javier Rey plays the role of Sito Miñanco. He has worked in films and TV shows like 'The Summer That We Live', 'Get Her… If You Can', 'Hache', 'Velvet Collection', 'Endless', 'The Rent', 'Kiki, Love to Love', 'Chronic Heavy Bag Syndrome' and 'Everything Else'. Tristán Ulloa plays the role of Sargento Dario Castro. He is known for his roles in 'Crash Test Aglae', 'Los Nuestros', 'El Tiempo Entre Costuras', 'Gran Reserva', 'Pudor', 'Mataharis', 'Volveras', 'Sex and Lucia' and 'Mensaka'.
Antonio Duran 'Morris' portrays Manuel Charlin. His acting credits include titles like 'High Seas', 'The Pact', 'Marusia', 'The Warning', 'Holy Goalie', 'The End of the Road', 'Skins', 'The Ministry of Time', 'Codex', 'Father Casares', 'The Phenomenon' and 'Luci'. Carlos Blanco appears in the role of Laureano Oubiña. Blanco also works as a director and a writer. He is best-known for his roles in 'La Victima Numero', 'Hospital Real', 'The Beach of the Drowned', 'The Princess and the Magic Mirror', 'La Estrella', 'Tilda and Jean' and 'Frozen Silence'.
Manuel Lourenzo dons the role of Vicento Otero Pérez. He is known for his work in 'Elisa y Marcela', 'Lovetown', 'Sinbad', 'Lost in Galicia', 'Blue Days' and 'Mareas Vivas'. Xosé Antonio Touriñán is cast in the role of Paquito Charlin. He has worked in films and TV shows like 'Los Amigos- La Pinicula', 'Vidago Palace', 'Luar' and 'Padre Casares'. Isabel Maviera plays Pilar Charlin; while Xulio Abonjo takes on the character of Moncho Charlin. Abonjo's other acting credits include 'Serramoura', 'Children of the Sun', 'Einstein-Rosen', 'Hospital Real' and 'Blockbuster'. Additional cast includes Tamar Novas, Eva Fernandez, Fran Lareu, Monti Castiñeiras, Alfonso Agra, Carlos Sante, Miguel Fernandez, Jana Pérez, Celso Bugallo, Juan Pablo Shuk, Marta Larralde and Harlys Becerra.
Cocaine Coast Plot: What's It About?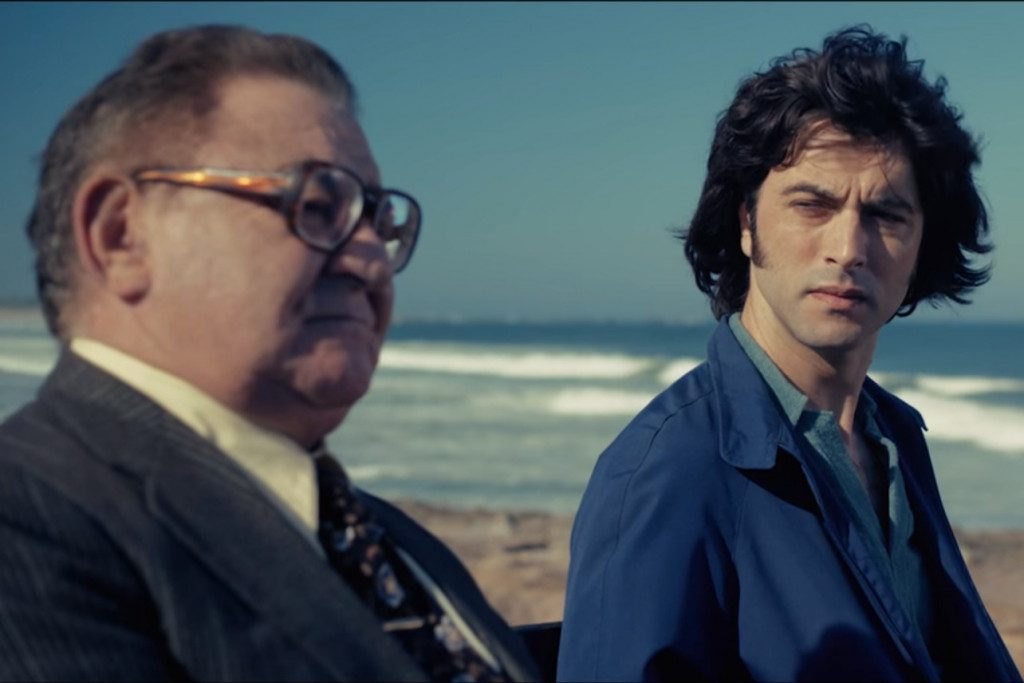 'Cocaine Coast' follows the story of a young man named Sito Miñanco. Like many other drug kingpins that we have heard of, Sito came from a normal family. He wasn't born rich; he never had the taste of luxury or even proper education. When he was young, he became a fisherman and quickly became skilled at riding a speedboat. He might have been in a small line of work, but he never intended to stay there. He dreamt big and was only waiting for an opportunity to whisk him away from his mundane and unhappening life. He soon got the chance when he stumbled upon the tobacco smuggling ring. Had it been just another wannabe smuggler, Sito would have kept to himself. But this was not a normal gang. This ring was under the leadership of Vincente Otero Pérez, who was the head of the Galician clans. With a man like him, Sito knew exactly how to get his attention. Once he had it, there was no going back for the young man.
Pérez recognised Sito's talent at speedboat handling and gave him the job of smuggling their shipments. He quickly learns the tricks of the trade and soon detaches himself to start his own smuggling ring. While Pérez is stuck with tobacco, other rings are looking for better things that will make them rich beyond their wildest dreams. He thinks that sticking to what they have right now is enough. Even if they are caught, they won't have to suffer a strict penalty. The more menial the crime, the lesser the sentence. But that also means lesser money, and Sito knows that if he doesn't jump on the opportunity, someone else will. (Doesn't that sound familiar?)
Sito begins to make his connections while furthering his business, one deal at a time. But his life changes when he visits Panama. What had to be a trip about money laundering turns out to be the deal of a lifetime for him. There, a connection of his introduces him to the cocaine rings who want a way inside the European market. Luckily for Sito, they believe Galicia to be the best entry point and just need a man who can handle the job. Sito jumps at the chance and so begins a story that changes the course of the drug trade, not only in Galicia or Spain but the whole of Europe.
Cocaine Coast Season 2 Release Date: When Will It Premiere?
'Cocaine Coast' season 1 premiered on February 28, 2018 on Netflix. The show received heavy praise for its storytelling, its cinematography, the direction and the acting. However, comparisons were drawn to other successful drug dramas on Netflix, especially 'Narcos'. Some found it lacking in soul, something that 'Narcos' seemed to have in its charismatic lead. It felt too dramatic and was a shade different from its counterparts. The audience liked the show as well.
The talks of a season 2 are unbearably scarce. There is absolutely no word about the fate of the show. The silver lining comes in the form of the fact that there hasn't been a cancellation either. We surely do hope that show gets renewed and we get to see 'Cocaine Coast' in 2019. We will update this section as soon as we learn more.
Cocaine Coast Trailer
While we wait on any positive news on 'Cocaine Coast' season 2, here's the trailer of season 1 to remind you how great the show is.
Read More: Best Crime Shows on Netflix