Colin Farrell is an Irish actor. He appeared in the BBC drama 'Ballykissangel' in 1998, made his film debut in the Tim Roth-directed drama 'The War Zone' in 1999, and was discovered by Hollywood when Joel Schumacher cast him in the lead role in the war drama 'Tigerland' in 2000. He then starred in Schumacher's psychological thriller 'Phone Booth' in 2002 where he plays a hostage in a New York City phone booth, and the American thrillers 'S.W.A.T.' and 'The Recruit' in 2003, establishing his international box-office appeal. During that time, he also appeared in Steven Spielberg's science-fiction thriller 'Minority Report' in 2002 and as the villain Bullseye in the superhero film 'Daredevil' in 2003.
After starring in the independent films 'Intermission' in 2003 and 'A Home at the End of the World' in 2004, Farrell headed Oliver Stone's biopic 'Alexander' in 2004 and Terrence Malick's 'The New World' in 2005. Roles in Michael Mann's 'Miami Vice' in 2006, the adaptation of John Fante's 'Ask the Dust' in 2006, and Woody Allen's 'Cassandra's Dream' in 2007 followed, underscoring his popularity among Hollywood writers and directors. However, it was his role in Martin McDonagh's 'In Bruges' in 2008 that earned him a Hollywood Foreign Press Association Golden Globe Award for Best Actor – Motion Picture Musical or Comedy.
Farrell starred in the black comedy film 'Horrible Bosses' in 2011, for which he received critical praise, along with the comedy-horror film 'Fright Night' in 2011 and the sci-fi action film 'Total Recall' in 2012, both remakes, and McDonagh's second feature, the black comedy crime film 'Seven Psychopaths' in 2012. He also starred in the Niels Arden Oplev action film 'Dead Man Down' in 2013, and as Travers Goff in the period drama 'Saving Mr. Banks' in 2013. In 2014, he starred as Peter Lake in the supernatural fable 'Winter's Tale', an adaptation of the novel of the same name by Mark Helprin. In 2015, he starred as Detective Ray Velcoro in the second season of HBO's 'True Detective', and also starred in the film 'The Lobster', for which he was nominated for his second Golden Globe Award for Best Actor – Motion Picture Musical or Comedy. In 2016, he played Percival Graves in the Harry Potter spin-off film 'Fantastic Beasts and Where to Find Them'.
At this point, the question that might be circling your mind is what is the next Colin Farrell project? Well, the good news is that we have a clear answer to that question. Here's the list of upcoming Colin Farrell films and television shows scheduled to release in the near future. We can only hope that the latest Colin Farrell performances would be as good as some of his recent ones.
7. The Gentlemen (2020)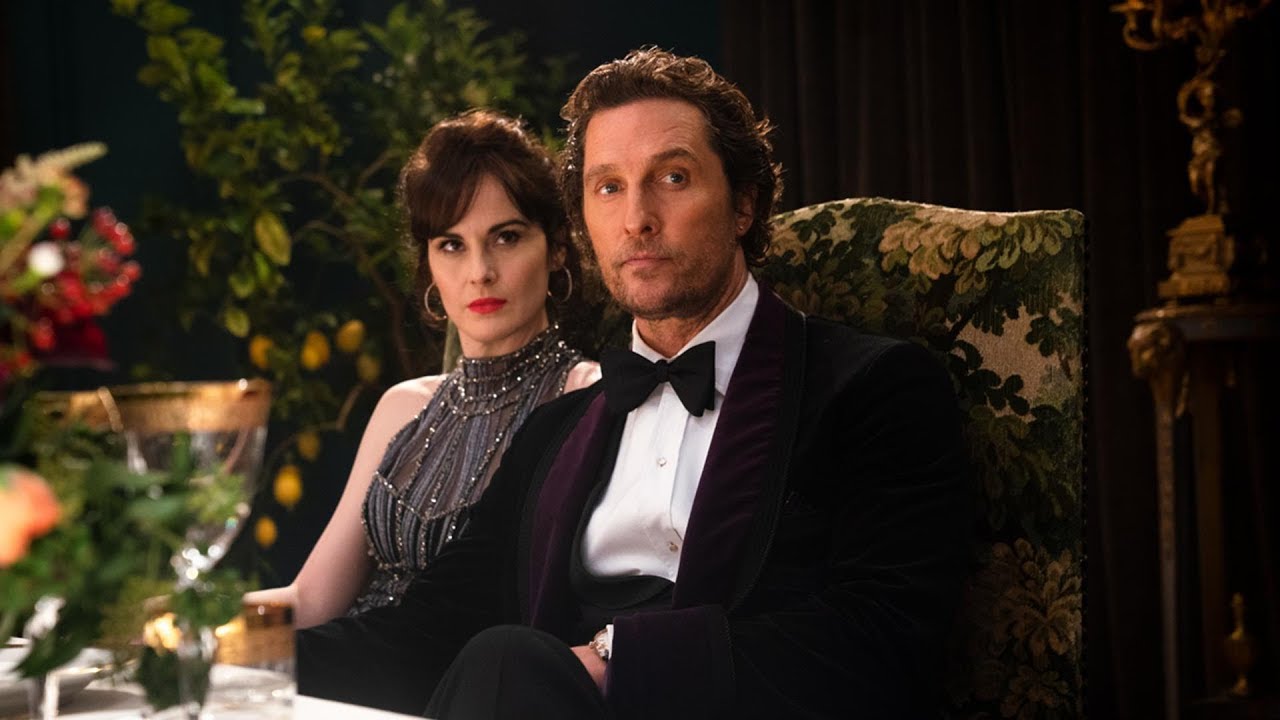 'The Gentlemen' is an upcoming crime film directed by Guy Ritchie, from a screenplay by Ivan Atkinson, Marn Davies, and Ritchie. It stars Matthew McConaughey, Michelle Dockery, Henry Golding, and Hugh Grant. It was announced in May 2018 that Guy Ritchie would be directing and writing a film that would be in the same spirit as Ritchie's earlier films 'Lock, Stock and Two Smoking Barrels' and 'Snatch'. The project was unveiled at the 2018 Cannes Film Festival, where Miramax acquired the distribution rights.
The plot follows a British gangster and drug lord, who attempts to sell off his empire to a dynasty of Oklahoma billionaires. As is Ritchie's style, he will take us to the underbelly of crime once again, with his movie, which is bound to have elements of black comedy. It releases on January 24, 2020.
Read More: Upcoming Stephen King Movies
6. After Yang (2020)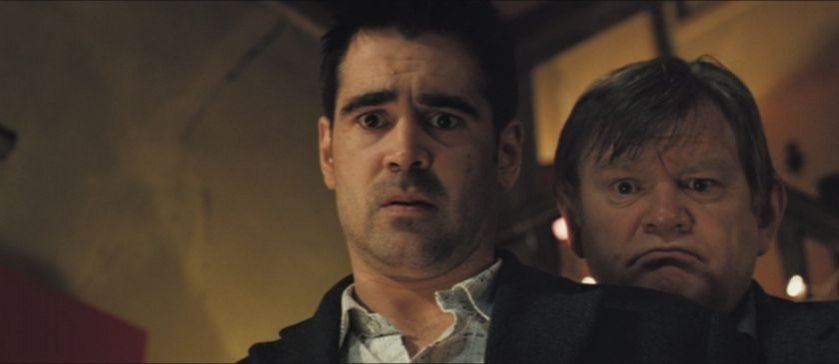 'After Yang' is an upcoming sci-fi drama that comes from A24, which has been making waves, with some smart choices when it comes to films. Helmed by Kogonada, a Korean filmmaker, the movie is based on Alexander Weinstein's short story titled 'Saying Goodbye to Yang'.
The story centers on a father and daughter who have to try to save the life of their robotic family member, Yang. If this does not sit right with you, as far as knowledge of families is concerned, we should state that the movie is set in the future when robots act as live-in babysitters. Thus, robotic children can be purchased, and Yang's purpose is to teach his little sister about her cultural heritage.
The premise of the movie seems promising, combining humane elements with a sci-fi twist. Farrell will definitely be looking to deliver a strong performance to take the project to new heights.
5. The North Water (2020-)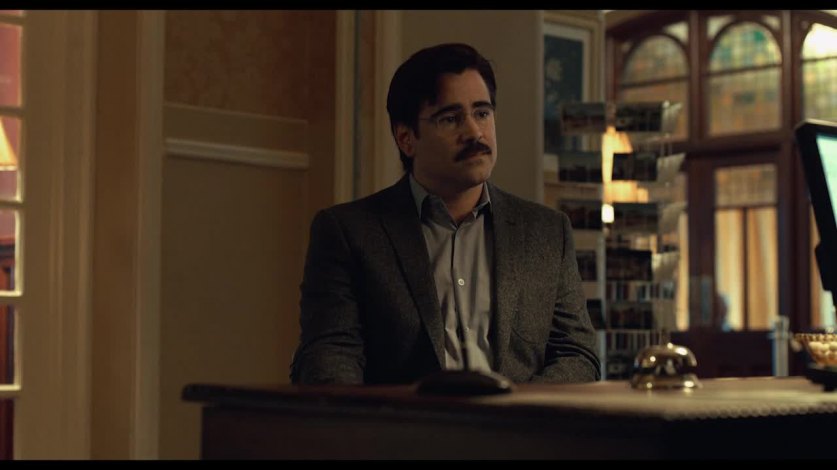 Men will do anything in harsh environments which mimics the harshness of our own minds. That is the message inherent in 'The North Water', the upcoming drama series. We follow Patrick Sumner, a disgraced ex-army surgeon who signs up as the doctor of a ship. They go on a whaling expedition in the Arctic. Hoping to find redemption, his tale becomes one of survival in the harsh Arctic wasteland. Compounding his problem is the fact that the journey is shared with a psychopath. Sumner must try to escape the horrors of his past.
Meanwhile, Farrell appears in the role of Henry Drax, the harpooner. He is a brutish man whose amorality reflects the way of the world. It is evident that Drax has been around the block and knows that evil lurks all over. The series will most likely examine the relationship between the men as they navigate deadly waters. The drama seems to want to hit the right intensity, which will be helped along by stellar performances.
4. The Batman (2021)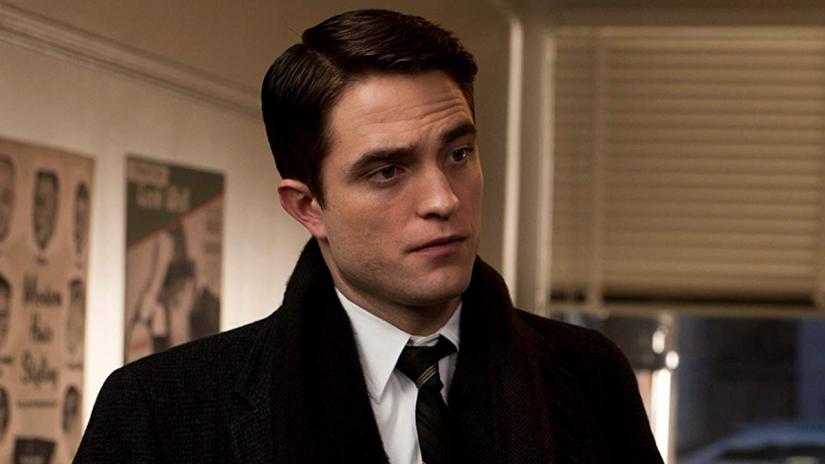 'The Batman' is an upcoming superhero movie from DC that attempts to look at the Caped Crusader who has protected Gotham since time immemorial. Talented actors usually try to stay away from superhero roles, preferring other jobs. However, some extremely skilled actors have made their mark in superhero movies as well. One only needs to look at Scarlett Johansson or Mark Ruffalo. That being said, Farrell is all set to star in the upcoming Batman movie, but he is slated to be appearing as a villain.
Farrell appears as Oswald Cobblepot or the Penguin, one of the most prominent Batman villains. The Penguin is a thug who runs his own crew and has been a thorn in the vigilante's side for a long time. The last time we saw Penguin in the movies was when Danny DeVito played the part. Now Farrell could be bringing his own twist to the role. The movie itself is said to focus on Batman's earlier days, choosing to show him as more of a detective than a superhero. Thus, we expect Matt Reeves' project to have noirish vibes.
The news of Batman being shown as a detective is definitely exciting since the character first appeared as a sleuth rather than a universe saving superhero, that we see in later comics. 'The Batman' is slated to be released on June 25, 2021, and the talented cast promises to make this film worth our while.
3. Voyagers (TBA)
'Voyagers' is an upcoming sci-fi thriller written and directed by Neil Burger. In space, you are often your worst enemy, as the loneliness and isolation get to you. 'Ad Astra' touched upon this theme lightly, but it has always been persistent in space movies throughout. 'Voyagers' decides to shed a light on it directly, showing the psychological effects of space travel during the journey itself.
It is set in the near future when a group of men and women are sent deep into space in a multi-generational mission, looking for a new home. The premise itself is completely believable since humans have been actively looking for alternate homes apart from the earth in the near future, though naysayers will tell you that everything is okay with the climate and the planet. While on this mission, the crew devolves to its most primal state. In their madness, they cannot understand whether the threat is outside, or springs from who they have become.
The premise is exciting, promising twists and turns that are unexpected. Farrell will be looking to deliver a strong performance as a man coming to terms with himself and his mind.
2. Ava (TBA)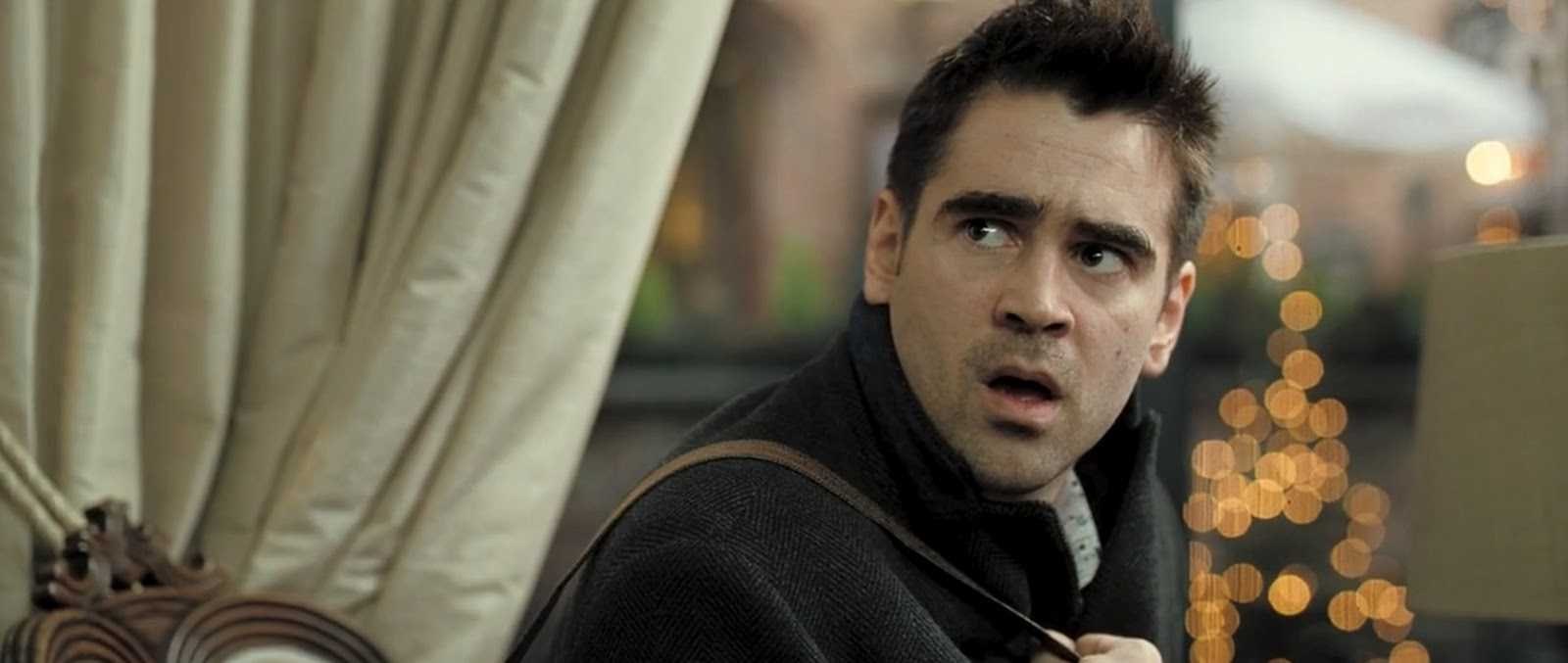 'Ava' is an upcoming American action thriller film directed by Tate Taylor and written by Matthew Newton. The film stars Jessica Chastain, Colin Farrell, Common, John Malkovich, Geena Davis, and Joan Chen. In August 2018, it was reported that Tate Taylor had been hired to direct the film, replacing Newton. In September 2018, Colin Farrell, Common, and John Malkovich joined the cast of the film. In October 2018, Falk Hentschel, Diana Silvers, Geena Davis Joan Chen, and Jess Weixler joined the cast of the film. Principal photography began on September 24, 2018, in Boston.
It is the tale of an assassin who is involved in global hits. However, when one of the missions goes wrong, she has to battle for her own survival.
Read More: Upcoming Matt Damon Movies
1. War Pigs (TBA)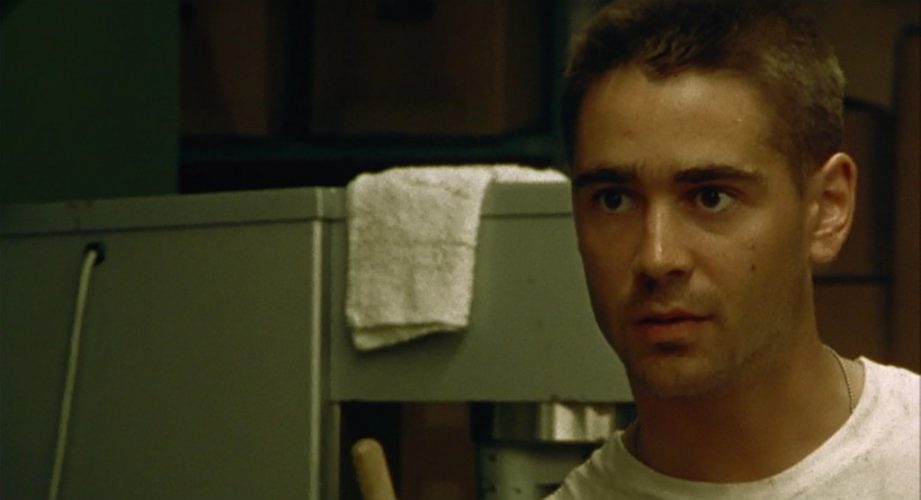 Mel Gibson and Colin Farrell have boarded 'War Pigs', a World War II action pic for Millennium Films to be directed by Tommy Wirkola. Farrell will play Drex and Gibson fills the role of 'The Pastor' in a project penned by Nick Ball and John Niven. It follows ex-soldiers out for revenge against a gang that killed one of their own and stole their drug money. Lorenzo di Bonaventura and Mark Vahradian of di Bonaventura Productions will produce alongside Matt Berenson.
Read More: Upcoming Julia Roberts Movies
ALREADY RELEASED
Dumbo (2019)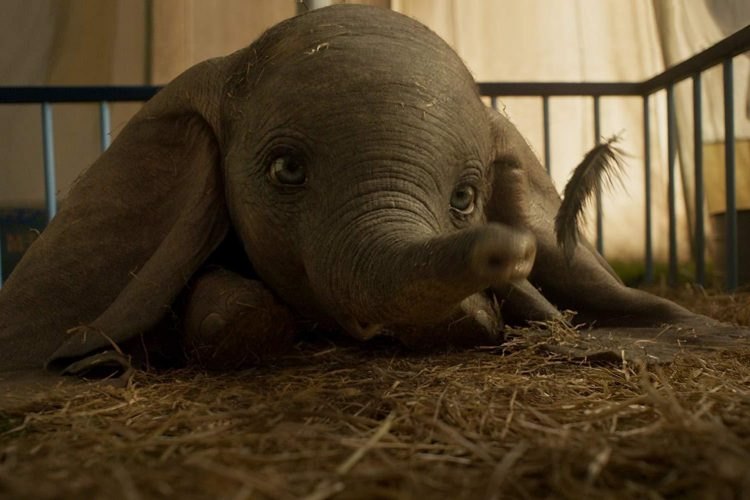 'Dumbo' is an American fantasy adventure film directed by Tim Burton, with a screenplay written by Ehren Kruger. It is based upon a story written by Helen Aberson and is loosely inspired by Walt Disney's 1941 animated film of the same name. The movie stars Colin Farrell as Holt Farrier, Michael Keaton as V. A. Vandevere, Danny DeVito as Max Medici, Eva Green as Colette Marchan, Alan Arkin as J. Griffin Remington, Nico Parker as Milly Farrier, Finley Hobbins as Joe Farrier, DeObia Oparei as Rongo, Joseph Gatt as Neils Skellig, Sharon Rooney as Miss Atlantis.
This version of 'Dumbo' primarily focuses on a character named Holt Farrier, a former circus star who is now a different man having returned from war. He is hired by circus owner Max Medici to take care of Dumbo, a newborn elephant who is a laughing-stock of the circus due to his oversized ears. However, after Holt's children discover that Dumbo can fly, entrepreneur V.A. Vandevere and aerialist Colette Marchant enter the scene as they see a huge business opportunity in Dumbo. The film was released in the United States on March 29, 2019.
Read More: Upcoming Seth Rogen Movies