There are several types of comedies: dark, dramedy, satirical, romantic .. and then there're laugh out loud comedies. The movies that make you laugh so hard that you can't help but cry with laughter. "Comedy is subjective", some say. Honestly, when films are as funny as on this list, we doubt there would be anyone who won't crack up while watching these. The special thing about the funny films on this is that they can be enjoyed by family. Here is the list of top family comedies ever that will make you cry with laughter. You can watch some of these best comedy movies for families on Netflix, Hulu, or Amazon Prime.
10. The 40 Year Old Virgin (2005)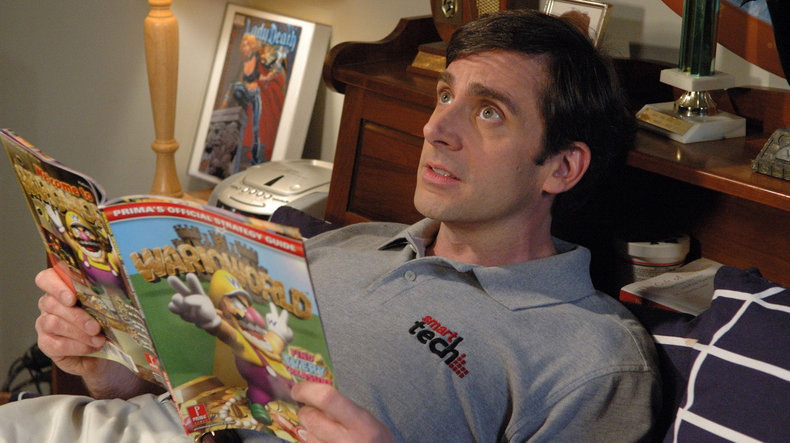 'The 40-Year-Old Virgin' is one of the few sex comedy films in Hollywood, which does not go wrong. Thanks to the lovable cast, unique storyline, catchy one-liners and director Judd Apatow, who previously wrote 'Anchorman'. The film tells about Andy Stitzer (Steve Carrell), how he remains a virgin till 40 years of age and is criticized by his friends and how he finds his perfect partner in Trish (Catherine Keener) and are, at last, married. The film features a simple yet beautiful chemistry between Andy and Trish, which makes it more memorable a watch.
Read More: Most Erotic Movies of All Time
9. Bridesmaid (2011)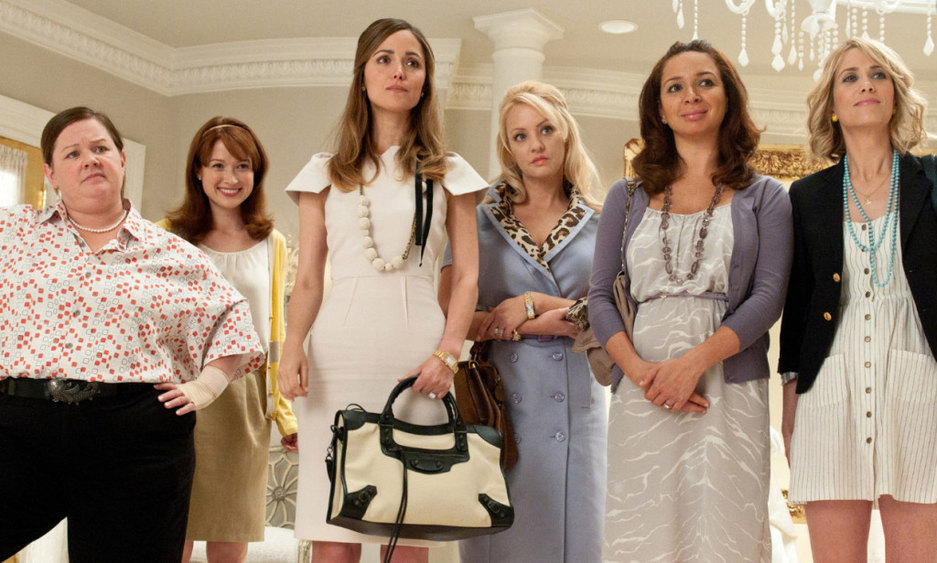 Directed by Paul Feig and produced by Judd Apatow, 'Bridesmaids' is another buddy comedy flick, which stars an ensemble cast of Kristen Wiig, Maya Rudolph, Melissa McCarthy, Rose Byrne and others and tells the story of how Annie(Wiig), ignoring her financial breakdown, strives to become the maid of honour for her best friend Lilian (Rudolph). The film proves throughout that women equal men in sexual frankness, lust, insecurities, vulgarities and drinking, and sometimes goes above and beyond even men.
Read More: Best Dark Comedy Movies of All Time
8. The Hangover (2009)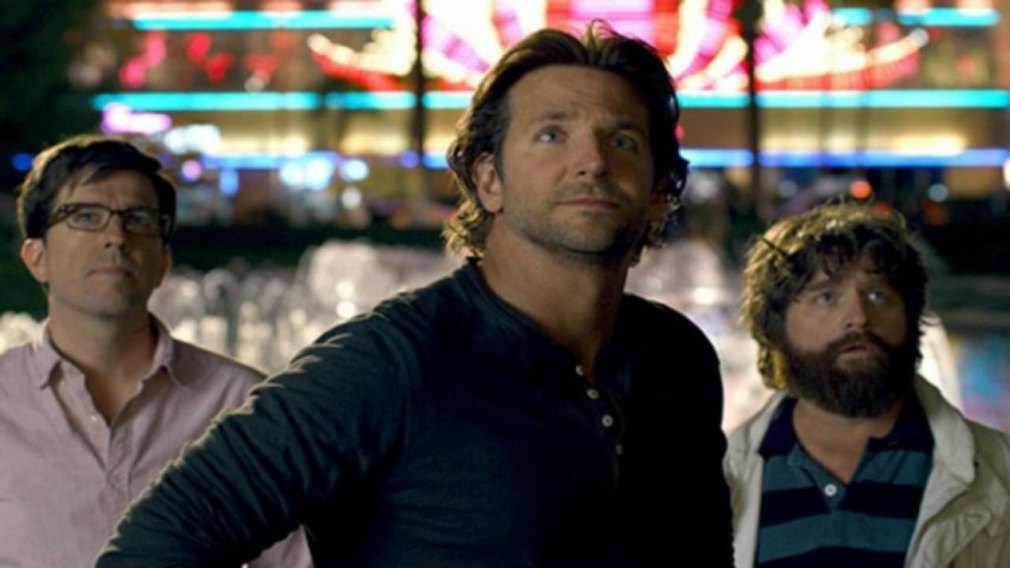 'The Hangover' is funny, all the way through. Director Todd Phillips takes the good looks and acting skills of Bradley Cooper and the patented brand of absurdity set up for himself by Zach Galifianakis and makes a film, which tells us the story of how four friends go to Vegas for a stag party and end up in forgetting about the whereabouts of one of their friends, who is to be married in two days. This film is so funny at times that you might find yourself covered in tears of joy. Disappointingly, the two sequels didn't match up the fun and absurdity of the first.
Read More: Most Underrated Comedy Movies of All Time
7. Anchorman (2004)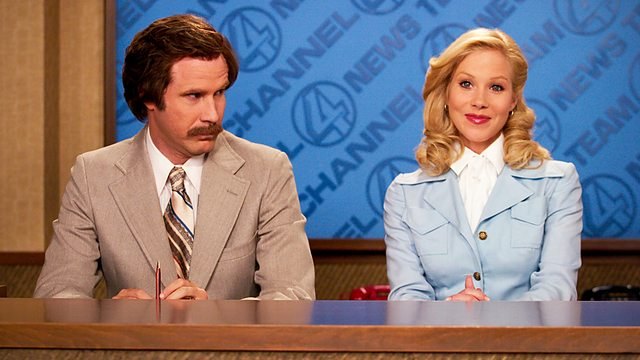 Speaking about a rather unique storyline of male dominance in the news shows during the 70s , 'Anchorman', by director Adam McKay, is possibly the best comedy on the subject. At the centre of this masterpiece is anchorman Ron Burgundy (Will Ferrell) and his rivalry with a female reporter Veronica Corningstone (Christina Applegate), who slowly takes away Ron's fame and makes her mark in a men-only zone. Whether fighting Kodiak bears or throwing eatables at bikers, Will Ferrell portrays a perfect image of his wit throughout the film and makes it one of those films that gets funnier the more you watch it.
Read More: Best Comedy Movies of 2017
6. Dumb and Dumber (1994)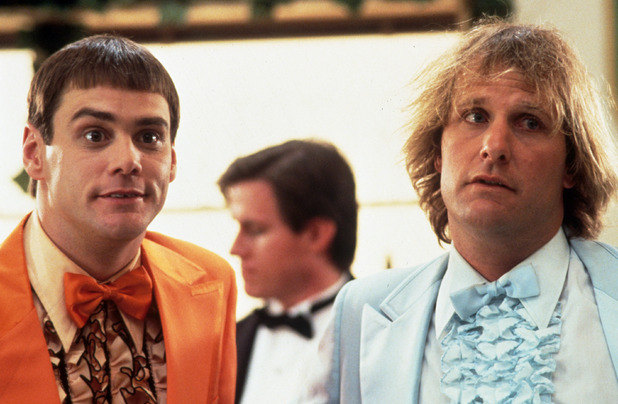 Featuring Jim Carrey and Jeff Daniels in lead roles, 'Dumb and Dumber' was ought to make big and it did, immediately endearing itself to the hearts of comedy-lovers. They star in the film as Lloyd Christmas and Harry Dunne, the best of friends, who, in order to return a suitcase of money to Mary Swanson (Lauren Holly), go to Aspen, only to find out that the money is connected to a kidnapping and they are being pursued by both the policemen and hired goons. The chemistry between the two friends is too funny not to be laughed at, as they plan their lives to get better. The success of the film and achievement of its cult status in the following years made production houses to make a TV show, a prequel in 2003 and a sequel in 2014, none of which could make the same fate as the first counterpart.
Read More: Best Comedy Movies of 2015
5. There's Something About Mary (1998)

Following their success from 'Dumb and Dumber', the Farrelly brothers made a film that's blend of fun, love and confusion. The film got critical and commercial acclaim, winning itself several awards and nominations. In 'There's Something About Mary', we start with a failed prom date between Ted (Ben Stiller) and Mary (Cameron Diaz) and end with how Ted has to weave through the web of lies made by Tucker (Lee Evans) and Pat (Matt Dillon), who Ted had hired earlier to pursue Mary and who, in turn, had fallen for her. The film compels you to laugh and keeps you enthused about what would happen next, thus making itself worth a watch.
Read More: Best Comedy Films of 2016
4. The Big Lebowski (1998)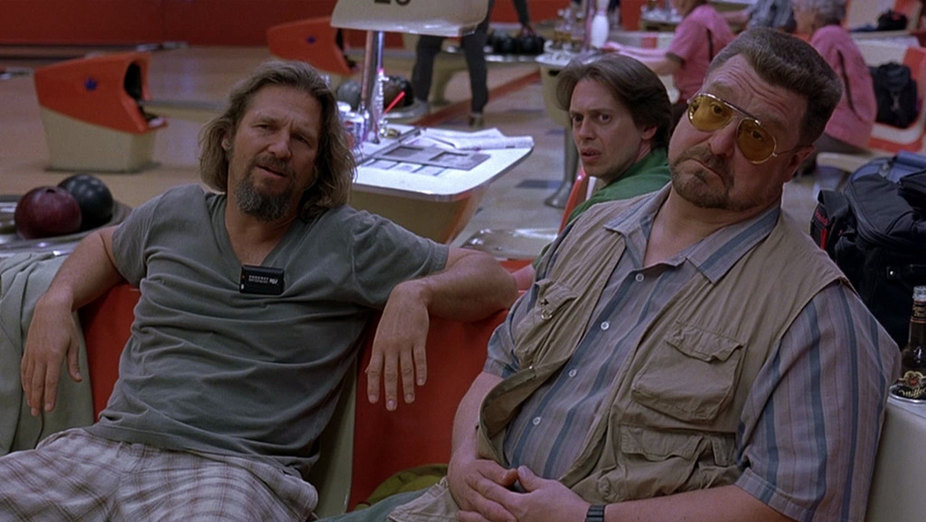 'The Big Lebowski' is about a legend, The Dude (Jeff Bridges), which the protagonist calls himself. Using their already-made popularity with 'Fargo', the Coen brothers gave us yet another masterpiece, which would go on to garner a cult following. The Dude is sent on a dangerous mission with goons and yet more goons, when a simple misunderstandin about his name being similar to a millionaire occurs and hilarity ensures. 'The Big Lebowski' doesn't seem as a bore in even a moment. If anything, it will make you roll on the floor with laughter.
Read More: Best Funny Family Movies of All Time
3. Some Like it Hot (1959)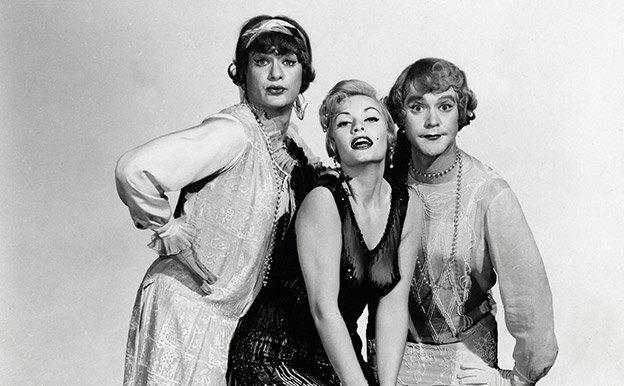 A farce with a difference. We are never quite supposed to believe that Jack Lemmon and Tony Curtis are women and that is part of the joke, that these ugly women are being taken seriously as real girls. That they share the screen with Marilyn Monroe makes it even more difficult to accept them as girls. Jack Lemmon is terrific, Curtis his equal and Monroe was never better. One of Billy Wilders very best film.
Read More: Best Comedy Movies of the 1990s
2. Modern Times (1936)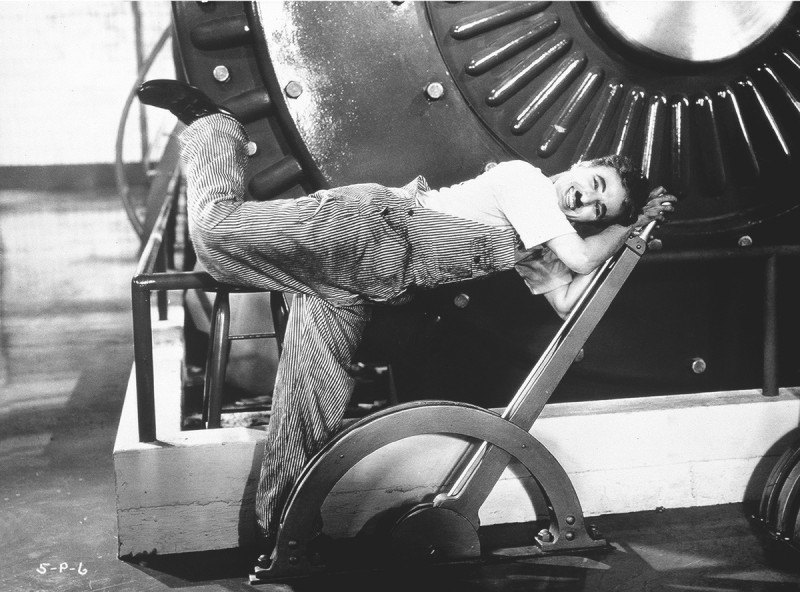 Chaplin, as the little tramp this time, in a film that attacks how the machine age pushes men out of work or robotizes us. The set pieces are perfect, physical comedy at its most graceful with Chaplin at one point swallowed up by a machine and rolling through the gears. He was a genius no question and his best films are all works of art.
Read More: Best Comedy Movies of 2014
1. City Lights (1931)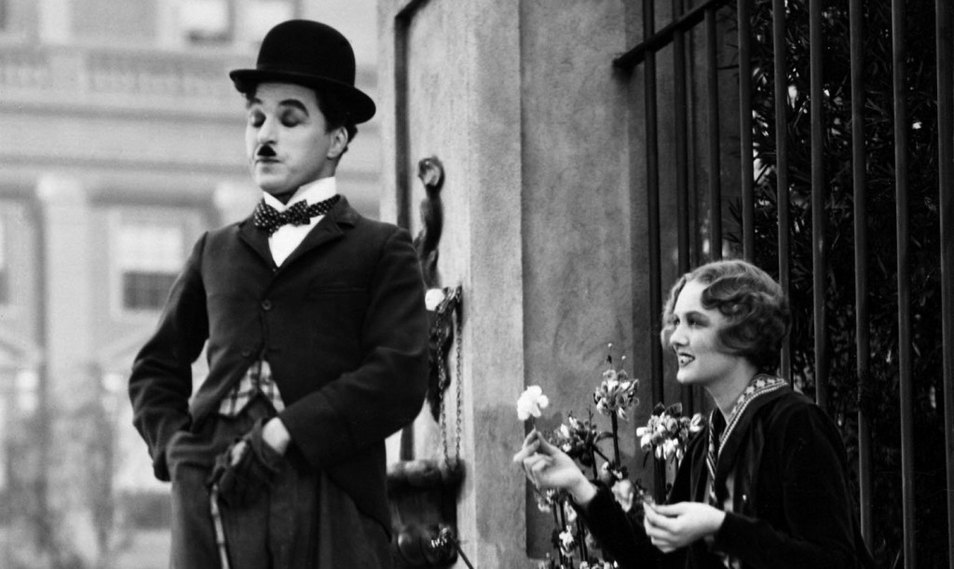 Chaplin's masterpiece is among the greatest films of all time, with a closing shot that still moves audiences to tears all those years gone by. Refusing to make a talkie even after the sound had come to film, he stuck with silent because he believed his comedy worked best as that. As the little tramp who helps a blind girl get back her sight because he loves her, he is superb, but that ending when she discovers who he is is heartbreaking, joyous and breathtaking. Basically, it is one of the rare comedies that makes you cry both out of laughter and out of sadness.
Read More: Best Teen Movies of All Time