Every great romance is filled with a lot of drama. Would a love story really be great without any hurdles in the path of the lovers? Colleen Hoover asks these questions and answers quite a lot of things in her novels, most of which have turned out to be number one of the New York Times Best Seller List. 'Confess' tells one such story and it is one of Hoover's most successful novels. It is adapted for television by Awestruck. The story follows a broken girl who falls in love with a boy who is keeping a lot of secrets. What will happen when these secrets come to light?
'Confess' is written and directed by Elissa Down. She has previously worked on films and TV shows like 'The Honor List', 'Offspring', 'The Black Balloon', 'Pink Pajamas' and 'The Cherry Orchard'. It is executive produced by Jaime Burke, Don Dunn, Amy S. Kim, Lisa Berger, Brett Bouttier, Lauren Levine, Brian Robbins and Colleen Hoover. Benjamin J. Murphy serves as the producer of the show.
Confess Cast: Who's in It?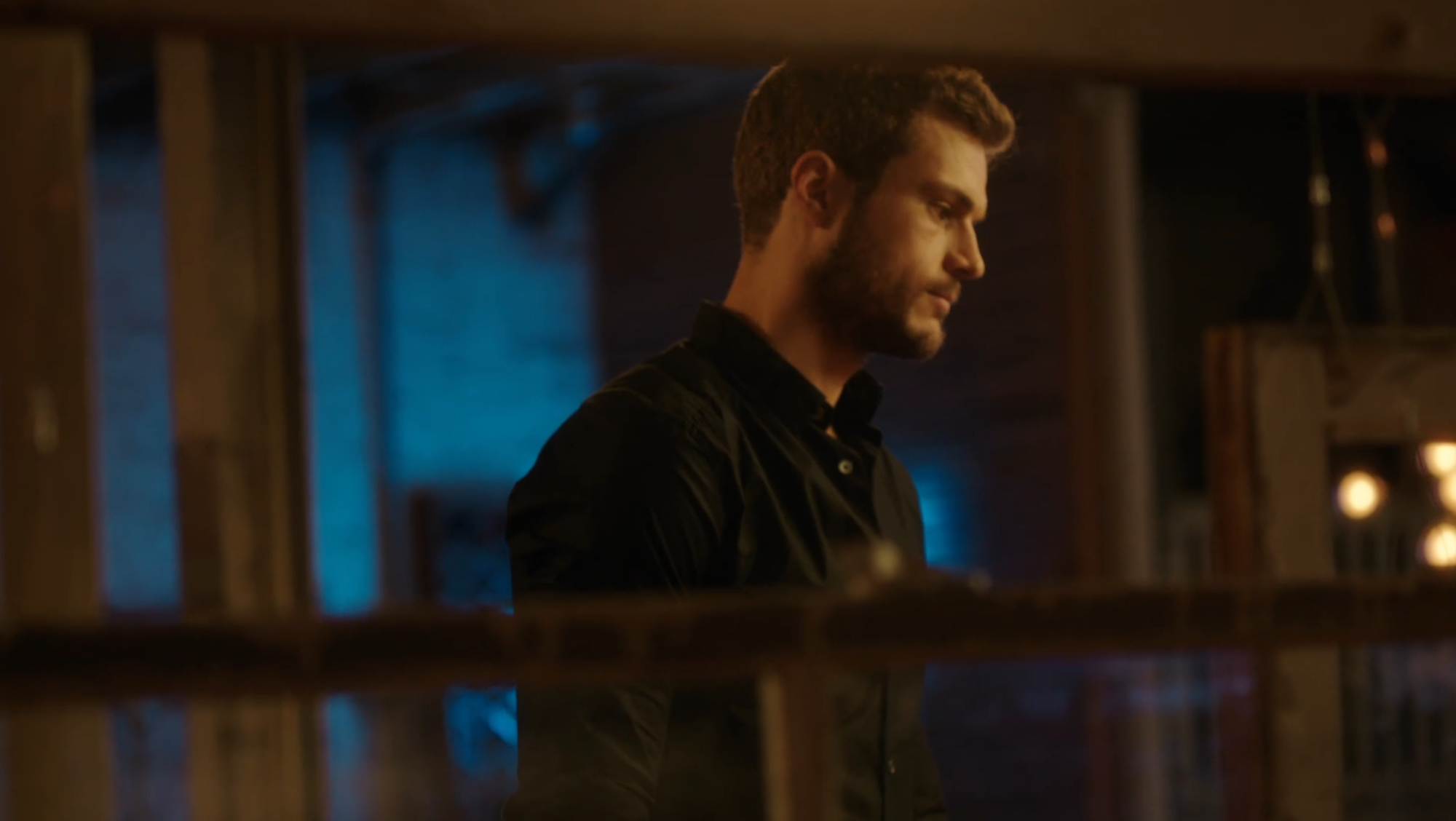 'Confess' stars Katie Leclerc in the lead role of Auburn Reed. She is known for her roles in films and TV shows like 'Round of Your Life', 'Sweet Romance', 'A Bride's Revenge', 'Psycho In-Law', 'Switched at Birth', 'The Big Bang Theory', 'Holiday Breakup', 'Stars Are Already Dead', 'Seven Lanterns' and 'Fashion House'. Ryan Cooper dons the role of the intriguing Owen Gentry. He has appeared in films and TV shows like 'Skate God', 'Day 5', 'Rough Night', 'The Deleted', 'Eye Candy', 'Living in Exile', 'One Life to Live', 'Julia' and 'Left Behind'.
Sherilyn Fenn plays the role of Lydia. She is known for her work in movies and TV shows like 'Shooting Heroin', 'Something About Her', 'The Magicians', 'Goliath', 'Losing Addison', 'Twin Peaks', 'Criminal Minds', 'The Secrets of Emily Blair', 'Shameless', 'Ray Donovan', 'Psych' and 'Gilmore Girls'.
Rocky Myers appears in the role of Trey Taylor. He has appeared in films and TV shows such as 'Lucifer', 'Bloodline: Now or Never', 'The Rising Hawk', 'You May Now Kill the Bride', 'The Mentor', 'The Saratov Approach', 'Reverie', 'Vamp U' and 'Touchdown'. Amy Pham is cast as Emory Le. She has worked in movies and TV shows like 'Unlovable', 'Relationship Status', 'Like. Share. Follow', 'Sandy Wexler', 'Edge of Normal' and 'Paulina'.
Kyle Secor plays the role of Callahan Gentry. He has worked in a number of films and TV shows like 'The Flash', 'Grey's Anatomy', 'The Purge: Election Year', 'Real Rob', 'Aquarius', 'Resurrection', 'Private Practice', 'The Deep End', 'White Collar', 'Castle', 'The Mentalist', 'Boston Legal', 'Women's Murder Club', 'Veronica Mars', 'Commander in Chief', 'Philly' and 'Party of Five'.
Elliot Smith appears in the role of A.J. His acting credits include titles like 'Bream Gives Me Hiccups', 'Summer Camp Island', 'A Kid Called Mayonnaise', 'The Last Job', 'Night Light' and 'Criminal Minds'. Stephanie Barkley plays the role of Donna. Her acting credits include 'Chasing Molly', 'Happy Ending', 'Average Joe' and 'A Modern Break-up'.
Joanna Cassidy plays the role of Beverly. Her long list of acting credits includes titles such as 'NCIS: New Orleans', 'The Cool Kids', 'Life in Pieces', 'Visions', 'Switched at Birth', 'Perception', 'Bones', 'Body of Proof', 'Desperate Housewives', 'Six Feet Under' and 'To Serve and Protect'. Brittany Furlan stars as Hannah. She has worked in movies and TV shows like 'Paradise City', 'Spy Intervention', 'The Big Break', 'The Unicorn', 'Foursome', 'We Are Your Friends', 'The Mysteries of Laura' and 'Date Night Fails'.
Confess Plot: What's It About?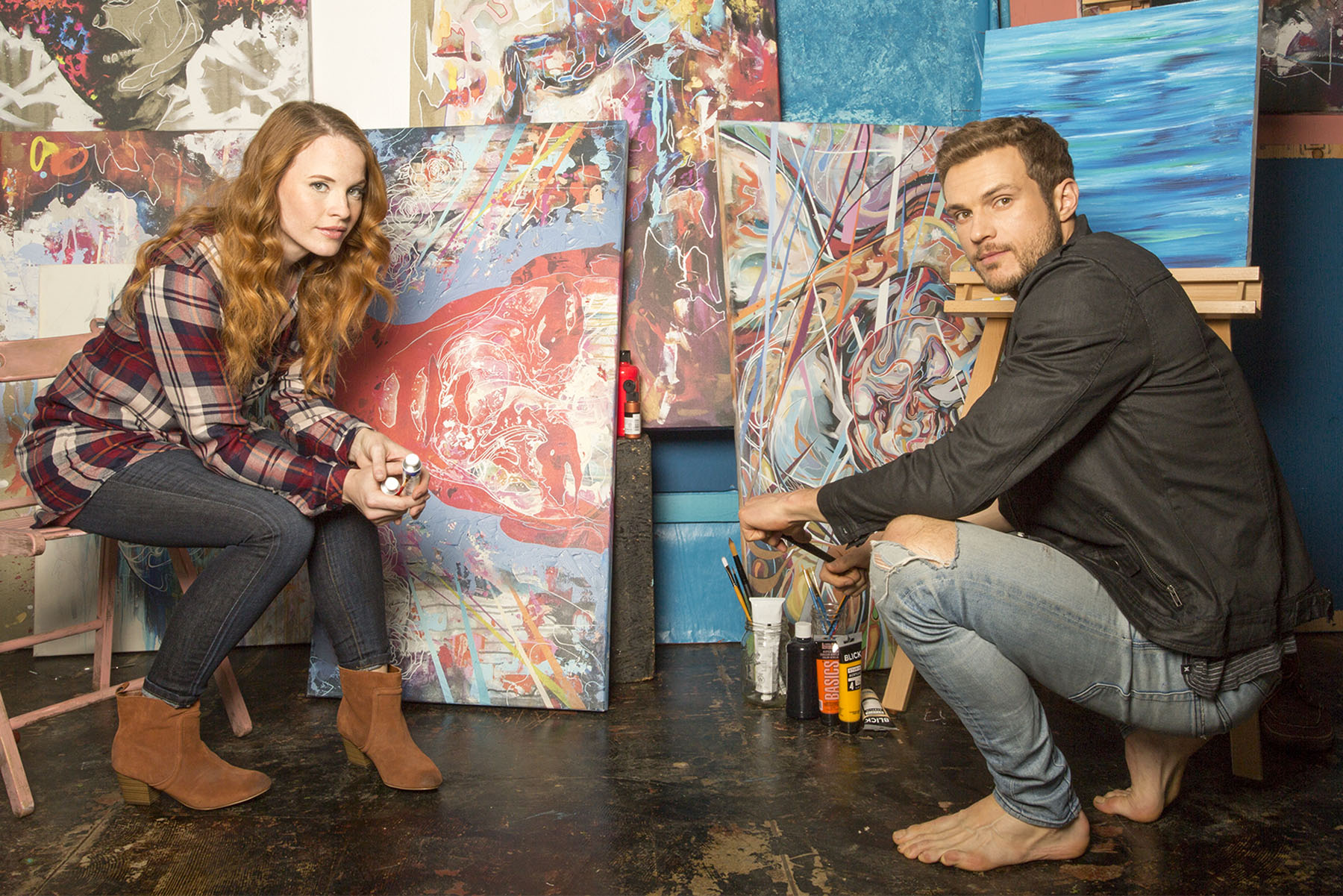 In a very young age, Auburn has been through a lot of things. These dark and twisted undertakings have made her vigilant about every new person in her life. She has patched herself up and is ready to go out in the world, but she promises herself to not get so close to someone that she ends up getting hurt. However, the moment she lays eyes on Owen, she realises exactly how difficult it is going to be to keep her promise. Owen is a painter who uses people's confessions to bring something on the canvas. However, there are some secrets that he is hiding and if they come out, they will ruin his relationship with Auburn as well as break the bridge of trust that she has built with such difficulty.
Confess Season 2 Release Date: When Will It Premiere?
'Confess' season 1 premiered on April 4, 2017. The series enjoyed the already established fan-base of Hoover's novels — the people who had already been waiting a long time for the book to be turned into series. The huge response from the audience suggests that the series succeeded in living up to the reputation of the book. The fans expressed their satisfaction with the show and started asking questions about the fate of season 2.
Despite the overwhelming response, there hasn't been an official announcement regarding the next season of the series. Since it was based on a book and already had a fixed storyline, it is possible that the series might not return for another season. However, miniseries are not bound by the single-season criteria now. So it is possible that the networks take it forward, as it happened with HBO's 'Big Little Lies'. We will update this page if we receive any news on 'Confess' Season 2 release date.
Confess Trailer:
'Confess' is a perfect mix of a little bit of mystery and lots of romance. Hoover's stories have a way of connecting with people and 'Confess' brings that feeling on screen with absolute perfection. If you love this show, then you can watch it on YouTube. Here is a look at the trailer:
Read More: Best Drama Shows on Netflix