Courteney Cox is best known as one of the girls on the sitcom "Friends", but that is not the only series she has done in her entire career. Courteney Cox has acted in a diverse range of TV serials and feature films and has left an indelible mark on the minds of the audiences. She started out in the mid 80s and appeared in a music video, which later gave her a chance role on the small screen; a role she did not pass up. Following her success in quick portrayals, Courteney Cox started appearing in movies and that was just the beginning of her successful story. An actor, director and a producer in Hollywood, here's a list of the top 12 films and television series of Courteney Cox.
12. Barnyard (2006)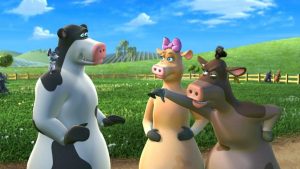 When a young bull, who always shirks his responsibilities, witnesses his father's death at the hands of a group of coyotes, in an attempt to take away the barn's chicken, he seeks vengeance, only to realize that he is no match for the wild canines. A German-American animated comedy; the film received mixed response at the box office and had a long list of actors in the voice cast, but it was Courteney Cox's voiceover of Daisy the cow that stood out from the rest.
11. Bedtime Stories (2008)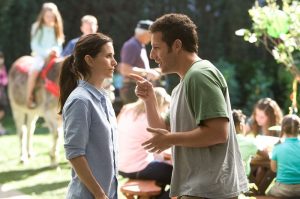 The fantasy comedy movie, which marked Adam Sandler's foray in family films, was generally panned by critics and received negative reviews, but the theme worked in favour of the film and appealed to the younger audiences, which turned it into a money-spinner at the box office. When a hotel handyman is handed over the responsibility of looking after his nephew and niece, he starts telling them bedtime stories every night and the tales miraculously come true the following day, which he uses to his advantage. In a first, Courteney Cox played Sandler's sister and a mother of two in a small role.
10. Scream 2 (1997)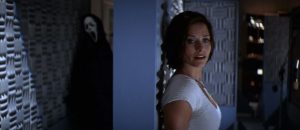 The slasher horror movie directed by Wes Craven was a sequel to his highly successful film 'Scream' and had some of the prequel's actors reprising their respective roles in the second installment that had a new storyline. Two years after the Woodsboro killing incidents, a new psychotic murderer puts on Ghostface's mask and goes on a killing spree, this time his number of his victims only increasing. The mystery caper saw Courteney Cox in her element and the actress, who was nominated for a Saturn Award for her performance, was back in her journalistic act in the successful film.
9. Mr Destiny (1990)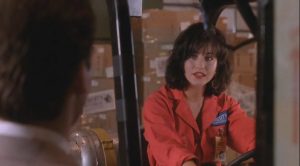 Unhappy with his life and the way it shaped up for him ever since he left school, Larry hopes things could have been different for him, had he worked towards it, until a guardian angel in disguise makes it happen for real. The fantasy film, which hops between alternate reality and parallel reality, was a philosophical take on life told in a funny way, with James Belushi at the centre of it all. Courteney Cox, who doubled up as an industry worker and the antagonist, also played the protagonist's secret lover in the alternate reality.
8. Till We Meet Again (1989)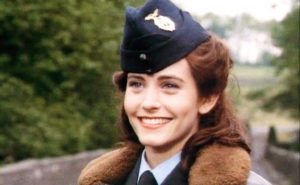 Based on one of the most famous works of American novelist Judith Krantz, "Till We Meet Again", the titular miniseries starred Lucy Gutteridge, Mia Sara, Bruce Boxleitner, Hugh Grant, Courteney Cox and Maxwell Caulfield in lead roles. The two-part series, set in the early 20s and spanning more than forty years, focused on the lives of three women – a mother and her two daughters – who go through trials and tribulations in their lives through the years, as they keep up with the lifestyles they choose for themselves. While Mia Sara played a successful movie star; Courteney Cox played a fighter pilot and added adventure to the period drama.
7. Ace Ventura: Pet Detective (1994)
A fortnight before one of the renowned American football teams Miami Dolphins are to play at the Super Bowl, their official mascot, a bottlenose dolphin, is kidnapped. Their publicist then hires the oddball private detective named Ace Ventura, specializing in retrieving lost pets, to bring back the animal. The film then follows the crazy antics and misadventures of Ace with the publicist in tow. Funnyman Jim Carrey rocked in his act, while Courteney Cox played her part well and looked prim and proper in her role.
Read More: Best Jim Carrey Movies