When Jon M. Chu's 'Crazy Rich Asians' released in 2018, it instantly became a major milestone in cinema history. Not only its box office performance as a romantic-comedy was incredibly strong but it was the first Hollywood movie with an all Asian cast and Chinese-American characters in the leads. Suffice to say, 'Crazy Rich Asians' was not just a movie, it was a big step and its success was a strong statement.
Based on the book of Kevin Kwan by the same name, the movie 'Crazy Rich Asians' gave us a glimpse of the filthy rich strata of Singapore. Apart from successfully pulling off a diasporic narrative, the movie also features an incredible cast. Part of the movie's success should be given to the collective performances of the actors that included 'Fresh Off the Boat' fame Constance Wu, Henry Goulding, 'Tomorrow Never Dies' (1997) fame Michelle Yeoh, 'Captain Marvel' (2018) fame Gemma Chan, 'Ocean's 8' (2018) fame Awkwafina, Ken Jeong of 'The Hangover' Series and Lisa Lu.
Kevin Kwan's book is an excellent source for a story depicting a unique side of the Asian community and screenplay of Adele Lim and Peter Chiarelli sketches out a faithful adaptation. 'Crazy Rich Asians' was praised for its vibrant storytelling, colorful sets and sensitive treatment of the community. Controversies still followed the movie particularly regarding the casting of biracial actors instead of indigenous actors and a bit myopic representation of other communities of Singapore. Yet, the movie was a smash hit if there was ever one. 'Crazy Rich Asians' collected a worldwide gross of 238 million dollars from a $30 million budget out of which $174 million came from North America itself. It boasts a lucrative rating of 91% on Rotten Tomatoes and a 74% approval rating on Metacritic.
Is Crazy Rich Sequel Happening?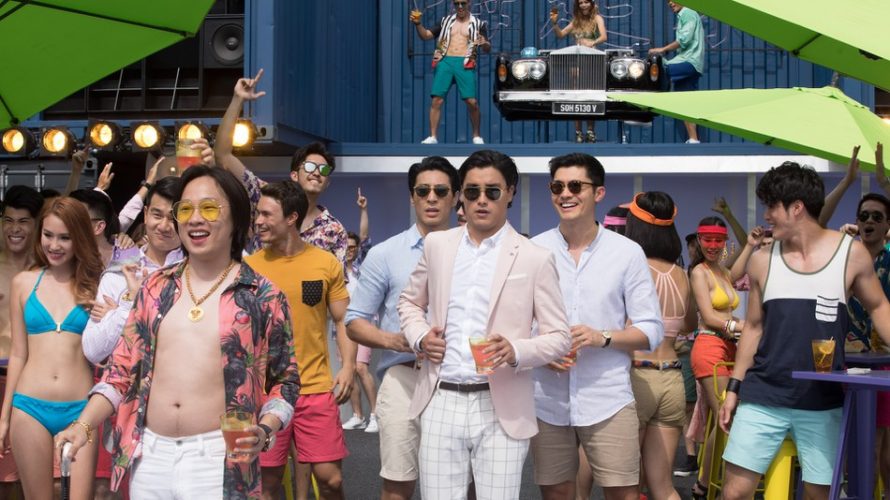 The short answer is YES! The success of 'Crazy Rich Asians' meant that there is a substantial audience that diasporic films and films focusing on different communities can tap into. Director Jon M. Chu was hired to direct the sequel soon after the success of the movie. Kevin Kwan's 'Crazy Rich Asians' is the first book in the trilogy with the other two books being 'China Rich Girlfriend' and 'Rich People Problems'.
Just like the first movie, the next two movies in this franchise will also follow their source material. Incidentally, both 'China Rich Girlfriend' and 'Rich People Problems' will be shot back to back in order to avoid a further scheduling conflict. So the sequel to 'Crazy Rich Asians' will come out as 'China Rich Girlfriend' with most of the original cast intact.
So let's talk about everything we know so far about 'China Rich Girlfriend'. But before that, we have to take a look at 'Crazy Rich Asians' as well since the events of movies are interrelated.
Crazy Rich Asians Recap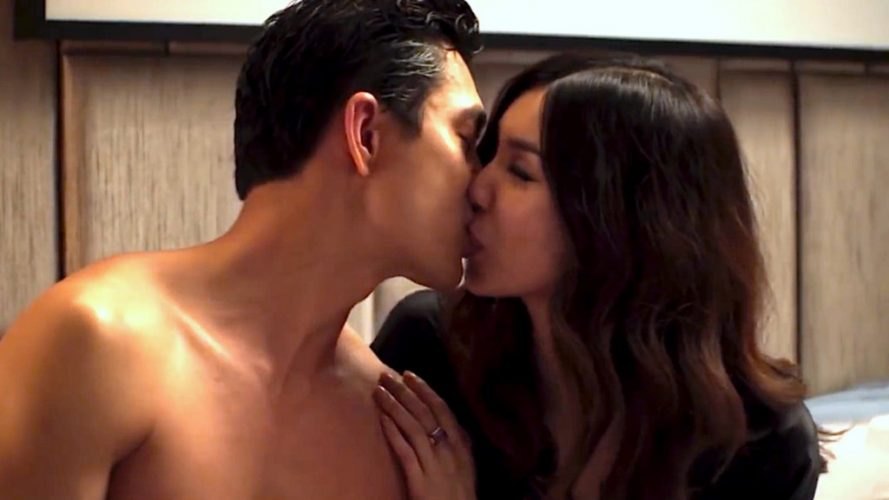 We have our guy Nick Young and girl Rachel Chu madly in love with each other. Rachel is a New York professor while Nick has quite a large fortune back in Singapore, much to Rachel's oblivion. Nick and Rachel arrive in Singapore for the wedding of Nick's best friend Colin and Araminta Lee. Rachel meets her childhood friend Peik Lin (Awkwafina) and her family and comes to the knowledge of huge fortune and higher social class of Nick's family. Rachel meets Nick's family in a royal-ish dinner party. The introduction starts on a wrong note. Rachel is received rather coldly by Nick's mother Eleanor and grandmother Su Yi. She is discouraged from continuing to date Nick because of the chasm between his family's class and that of Rachel's, and also particularly because of Rachel's origin.
She meets with a lot of jealousy and suspicions and is termed a gold digger. Eleanor disapproves of Rachel and finds through a private detective the shady parentage of her. Rachel was conceived in an illegitimate relationship after which Rachel's mother flew away to America. Fearing the scandal can taint the family, Nick and Rachel are asked to not move forward with each other. Yet, Nick proposes to her, but she declines. Rachel finally impresses Eleanor with her strong will and steadfast nature. Nick again proposes to Rachel with Eleanor's ring in a romantic gesture and they stay in Singapore for the engagement party.
The story has another subplot that revolves around Gemma Chan's Astrid and Pierre Png's Michael who is Astrid's husband. Astrid is Nick's cousin who is in a turbulent marriage with Michael. Michael's financial status and social class are a lot inferior to the Young family. This disparity creates the chasm between Astrid and Michael. Astrid doubts Michael's faithfulness to her and Michael finally confides in her his unhappiness with their difference in social status. Finally, the couple pulls the plug and the movie's mid-credit scene shows Astrid recognizing her ex-boyfriend Charlie Wu and they smile.
'Crazy Rich Asians' does well to lay the groundwork for a tale of class struggles and Asian aristocratic culture under the genteel wrapper of a romantic comedy. The diverse cast and their performances were the biggest highlights of the movie and the sequel promises interesting things as well.
Crazy Rich Asians Sequel Plot: What is it About?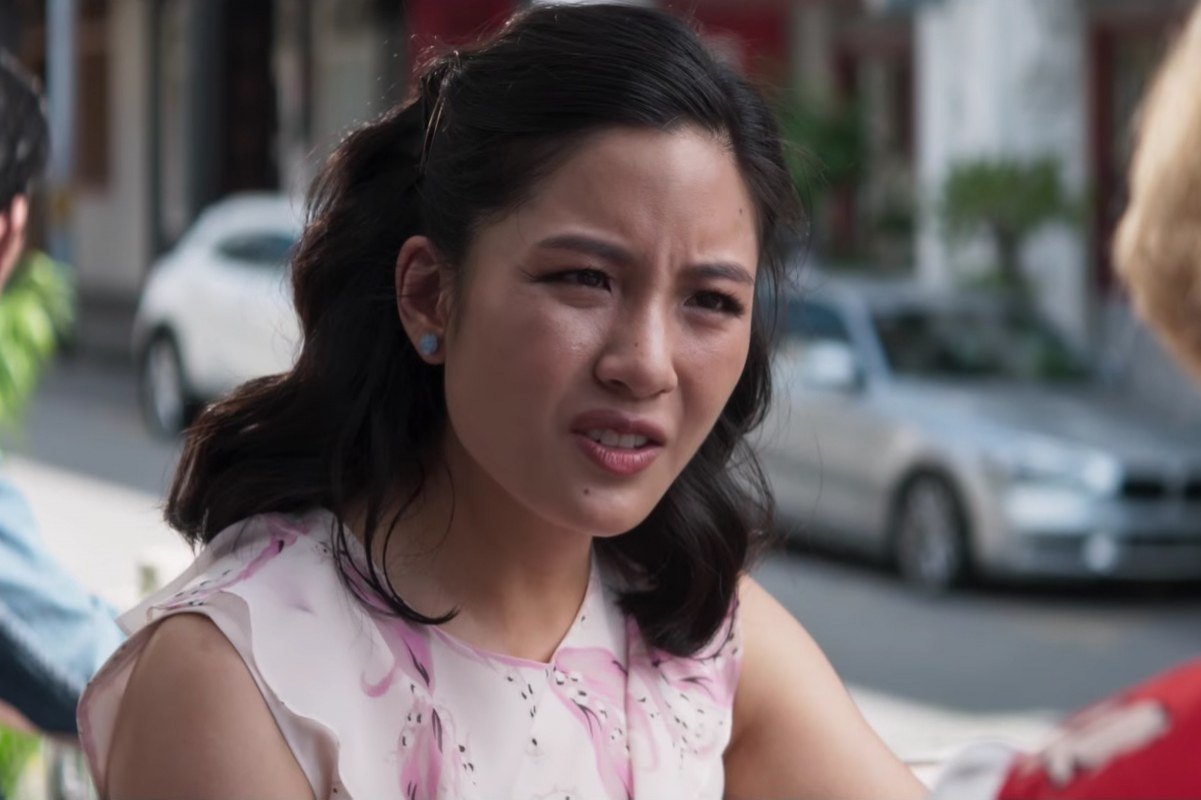 'Crazy Rich Asians' the movie followed 'Crazy Rich Asians' the book and 'China Rich Asians' the movie will follow the same Kevin Kwan's sequel book 'China Rich Girlfriend'. The book revolves around the relationship between Astrid and Charlie more gravely. Director Chu has confirmed that we will get to see more of Astrid-Charlie's relationship. Gemma Chan as Astrid was a major attraction in the first movie and her fashionista persona will spell the same magic in 'China Rich Girlfriend' as well.
Apart from this relationship, we will also see more of the actual gold-digger Kitty Pong. Kitty is a former soap opera star who gets herself tagged with Bernard Tai in 'Crazy Rich Asians'. She moves her way through the social ladder and to the elite class of the "china rich".
Fans of Nick-Rachel duo won't be disappointed though. 'China Rich Girlfriend' will still feature our favorite couple in major ways. Eleanor once proclaims in the prequel that there are people who diminish their Singaporean counterparts in terms of wealth. They are not just rich in millions but they are something more. They are "china rich". 'Crazy Rich Asians' traced the parentage of Rachel and 'China Rich Girlfriend' will further the search. Rachel's mother ran away with her leaving Rachel's father back in China. Turns out, Rachel's father is alive and kicking after all. So 'China Rich Girlfriend' will see Rachel and Nick searching for her father and in return, she is introduced to the world of Chinese billionaires.
Crazy Rich Asians Sequel Cast: Who is in it?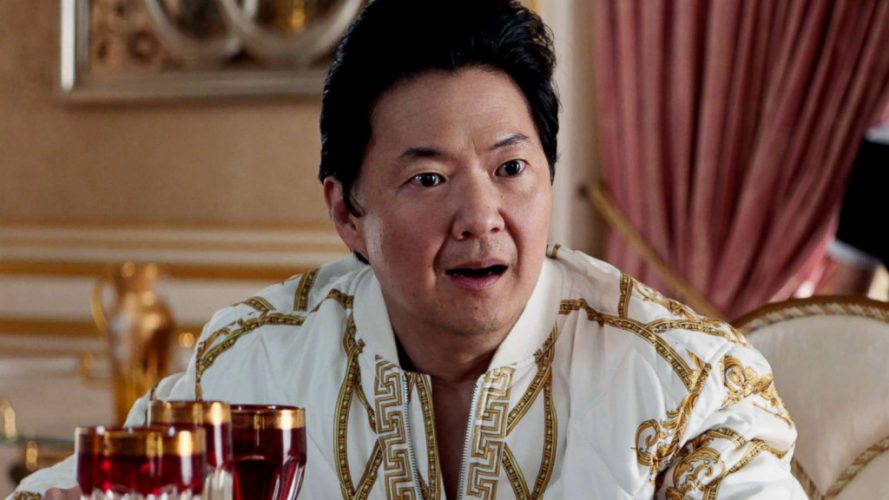 'China Rich Girlfriend' will bring back all the major players from the first movie. Constance Wu, Henry Goulding, Awkwafina, Gemma Chan, Harry Shum Jr, Lisa Lu, Michelle Yeoh, Ken Jeong, and all the others are coming back for it. We will see a few new Chinese characters as well considering the shift in setting. One of them should be for Rachel's half brother Carlton Bao who looks eerily similar to Rachel and another for Bao Gaoling, Rachel's biological father.
Jon M. Chu is obviously returning to direct this one and also the third part of the trilogy. 'China Rich Girlfriend' stumbled upon controversies even before the shooting started. The huge pay gap between two writers Peter Chiarelli and Adele Lim led to Lim's departure from the project.
Crazy Rich Asians Sequel Release Date: When Will it Release?
The filming for 'China Rich Girlfriend' is soon going to begin. Director Chu is busy with his upcoming 'In the Heights'. Other cast members are also busy with their respective projects. Filming will tentatively start sometime in 2020 so 'Crazy Rich Asians' sequel has a good chance of coming out in 2021. In order to avoid this long wait for a second time, the sequel to 'China Rich Girlfriend', titled 'Rich People Problems' will be shot back to back so the fans won't have to wait too long between the last two films.
Crazy Rich Asians Sequel Trailer
Obviously, there isn't any trailer yet, but for now you can enjoy this trailer of the first film.
Read More: Movies Like Crazy Rich Asians