Children spend a large chunk of their time with television. It is difficult to choose shows and movies for kids. This is why it is important to choose a program that not only entertains them but also helps in their development. Amazon Prime has just the thing for you, a series called 'Creative Galaxy'.
The show is created by Angela Santomero. She has written it with a team of other writers that include Jennifer Hamburg, Becky Friedmann, Wendy Harris and Jill Cozza-Turner, among others. Santomero has previously served as writer/producer in 'Blue's Clues', 'Sesame Street', 'Daniel Tiger's Neighbourhood' and 'Charlie's Colorforms City'. The series is executive produced by Samantha Freeman Alpert, Vince Commisso, Wendy Harris, Steve Jarosz, Angela Santomero and Alice Wilder. Livia Beasley, Hilary Wolk, Marcy Gunther, Paula Potts, Tanya Green, Shevaun Gray and Amanda Smith-Kolic serve as its producers. Larry Jacobs ('Bob the Builder', 'Beetlejuice', 'Johnny Test'), Lynn Reist ('Franklin and Friends', 'Miss Spider's Sunny Patch Friends') and Eric Handler ('Hidden History in Your House', 'Redneck Roadtrip') serve as directors for the series.
Creative Galaxy Cast: Who's in It?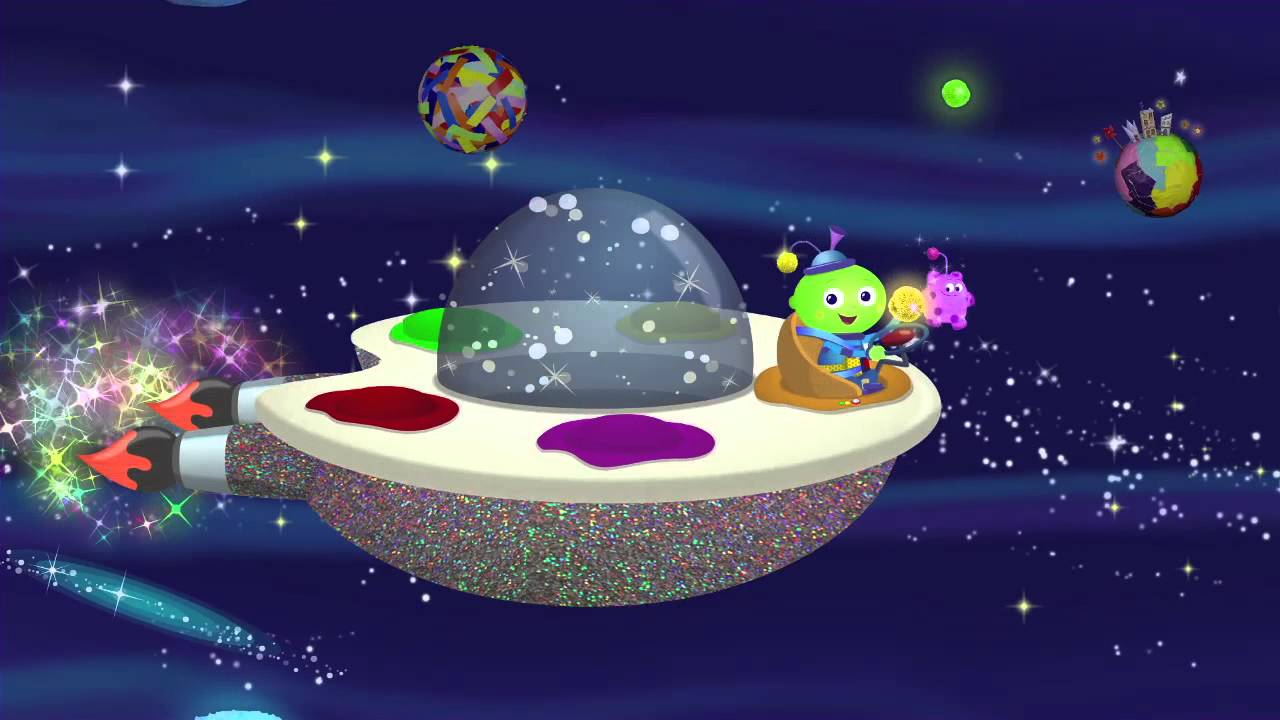 Meesha Contreras voices Arty. Kira Gelineau gives sound to Epiphany. She is also known for her work in 'Daniel Tiger's Neighbourhood', 'Anne with an E', 'Super Why!' and 'Dear Viola'.
Devon Cohen gives voice to the role of Jackson. He has appeared in minor roles and voiced characters in a number of TV series such as 'PAW Patrol', 'PJ Masks', 'Wishenpoof', 'Daniel Tiger's Neighbourhood', 'Arthur', 'Taken', 'Little Charmers', Space Ranger Roger', 'Play Date', 'Ella the Elephant' and 'The Yard'.
Kallan Holley serves as the voice of Juju. She has given voice to characters in TV shows such as 'PAW Patrol', 'Whisker Haven Tales with the Palace Pets' and 'Little People'.
Scott McCord is the voice of Captain Paper. His credits mainly include voicing characters in films and TV shows, but he has also made appearances in live-action. It includes titles such as 'Total Drama', 'Hotel Transylvania: The Series', 'Inspector Gadget', 'Camp Lakebottom', 'Justin Time', 'Terrific Trucks'. 'Murdoch Mysteries', 'Hemlock Grove' and 'Franklin and Friends'.
Jason Jones and Samantha Bee voice the characters of Dad and Mom. Jones has worked in films and TV shows such as 'Detour', 'Unbreakable Kimmy Schmidt', 'Bounty Hunters', 'Sesame Street', 'How I Met Your Mother', 'As the World Turns', 'Queer as Folk' and 'The Itch'. Emmy winner Bee is known for her work in 'Bob's Burgers', 'Game On', 'Bounty Hunters', 'Good God', 'Bored to Death', 'Full Frontal with Samantha Bee' and 'Cooper's Camera'.
The voice of Annie is given by Amariah Faulkner. She has also lent her voice to a character in the video game 'Assassin's Creed: Syndicate'. Further, she has been a part of 'Daniel Tiger's Neighbourhood', 'L.M Montgomery's Anne of Green Gables' TV movies, 'Max Shred' and 'Wild Kratts'.
Cory Doran and Jennifer Walls serve as the voices of the Builders, Ben and Betty. Doran is known for his work in 'Bakugan: Beyond the Brawl', 'Hotel Transylvania: The TV Series', 'Inspector Gadget', 'George of the Jungle', 'The Dating Guy' and 'Busytown Mysteries'.
Creative Galaxy Plot: What's It About?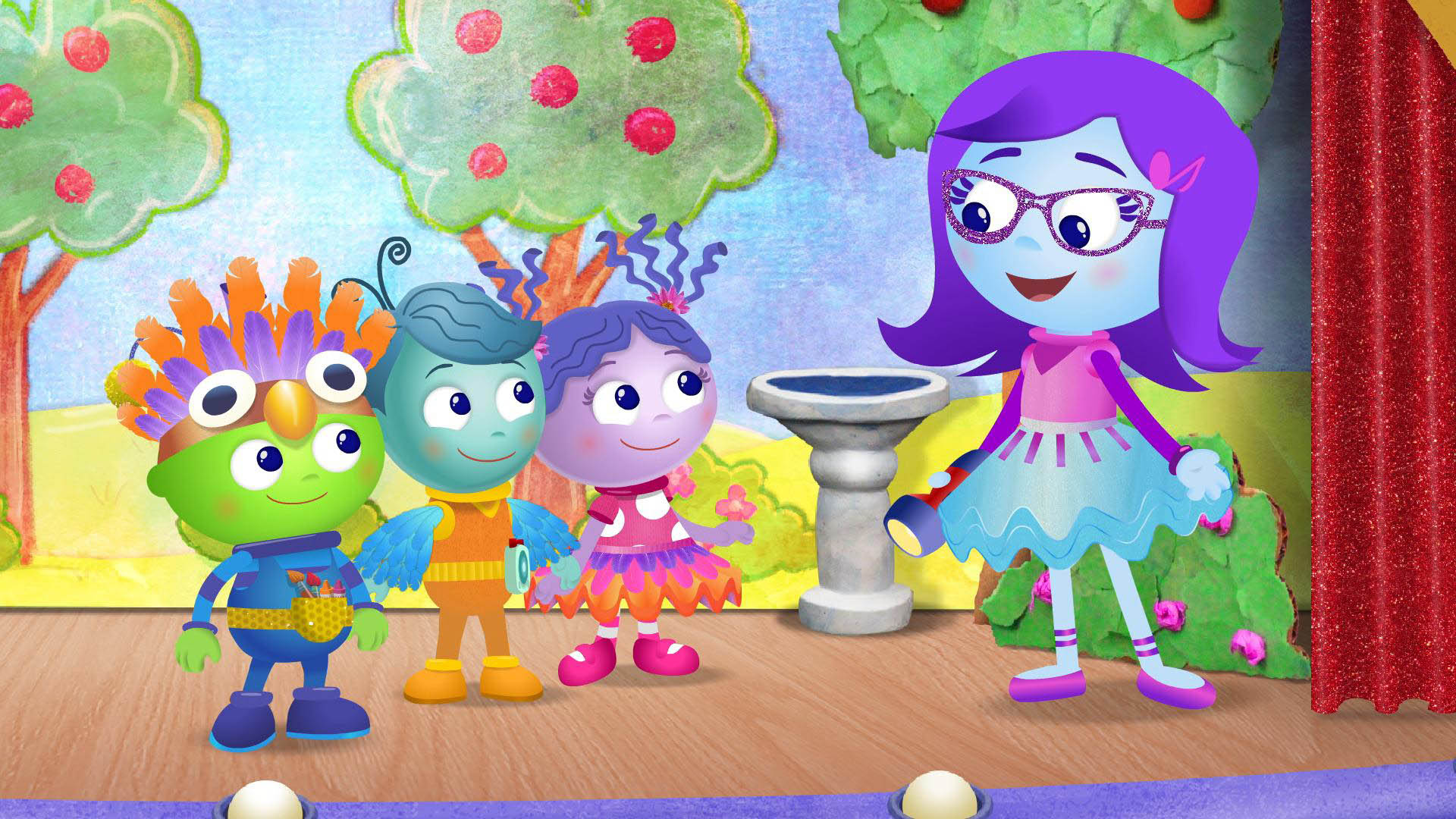 As the name suggests, 'Creative Galaxy' is a show that focuses on the adventures of two children who go around the galaxy, fixing everyone's problems with the help of their creative art. The central character of this story is Arty who faces many struggles, the ones that only a small kid like him can. Every time some challenge is presented to him, he uses the help of his sidekick, Epiphany, to use some artistic ways to chalk out a solution for it. This premise allows the show to not only provide a relatable environment to the kids but also seed creative ideas in their heads.
Now, you would think, what could a child possibly have to worry about? Isn't that what parents do for them? Well, allow Arty to help you with that arrogant attitude. Take this for example, his mom makes a library and expects all the kids to come and study there. But no one shows up. Imagine why! Because it looks like the most morose place in the world. Arty pinpoints this problem and decides to help his mom solve this problem. In another set of events, Arty thinks up imaginative and thoughtful birthday gifts to surprise his mom and dad. His help is not limited to the members of his family. In one of his art classes, the teacher finds it difficult to keep the overactive children focused. Arty uses his imagination and comes up with an idea where these children channel their energy to make beautiful art.
Using such scenarios, the show helps children in coming up with their own crafty ideas. It makes them aware of their surroundings by bringing in characters that are much like themselves, or like their classmates. Whether your child is a shy kid or the one that can't sit still, 'Creative Galaxy' has the answer to stir the artist in all of them.
Creative Galaxy Season 4 Release Date: When Will It Premiere?
'Creative Galaxy' season 3 premiered on June 4, 2019. The interactive series is quite popular amongst children and has been by the parents for being indulging, educational and entertaining at the same time. The interactive aspect has particularly stood out. All these things has helped 'Creative Galaxy' become a household name. Amazon knows the potential of the show and therefore we are quite certain that it will receive another season. If the does get renewed our best guess is that 'Creative Galaxy' season 4 should premiere sometime in June, 2020. We will update this section as soon as we learn more.
Creative Galaxy Trailer
If you don't want your child to be mindlessly glued to television for something that does nothing but lowers his/her aptitude for learning, then 'Creative Galaxy' presents a reprieve. It is the learning experience children look forward to. You can catch all episodes of the series on Amazon Prime. Here is a look at the trailer to show you how great this show is.
Read More: Best Kids Movies on Amazon Prime