Created by Bert V. Royal, 'Cruel Summer' is an anthology thriller series. The setting and the narrative of each of its seasons are different from the other. Season 2 is set in the fictional Northwestern coastal town of Chatham, Washington, and tells the story of 17-year-olds Megan Landry (Sadie Stanley), Isabella LaRue (Lexi Underwood), and Luke Chambers (Griffin Gluck) in summer 1999, winter 1999, and summer 2000. The narrative shifts back and forth between the timelines after Luke's body is discovered in summer 2000.
The first season premiered on April 20, 2021, and received mostly positive responses. In comparison, the reaction to the second season has been mixed to positive. It garnered praise for maintaining the spirit and themes of season 1 but drew criticism for the plot, which was dubbed by some as forgetful. If you are wondering whether there will be a third season of 'Cruel Summer,' we got you covered.
Will Cruel Summer Season 3 Happen?
'Cruel Summer' season 2 premiered on June 5, 2023, on Freeform and aired 10 episodes of 42-45-minute runtime before concluding on July 31, 2023. Tia Napolitano took over show-running duties after Royal's departure during the production of season 1. Elle Triedman was brought in as the new showrunner for season 2, replacing Napolitano, who continued receiving executive producer credits. As for season 3, this is what we know.
Neither the series producers nor the Freeform executives have confirmed the development of 'Cruel Summer' season 3. The second season may not have been as well-received as the first, but it still managed to garner 70% approval ratings on Rotten Tomatoes. If season 2 replicates the viewership numbers of the first, there is definitely a chance for season 3. In April 2022, on the eve of the production of season 2, it was reported that the cast of the first season knew that there was a possibility that the series would go in an anthological route.
In seasons 1 and 2, the narrative is set in and around the 1990s and revolves around a group of teenagers. The prospective season 3 will likely continue this tradition. They will probably also keep the multi-timeline format. "We love working with these amazing young actors," said executive producer Jessica Biel to TV Insider. "We love putting them in these risky situations…real adult kind of situations. And the nostalgia of the '90s makes everything fun!"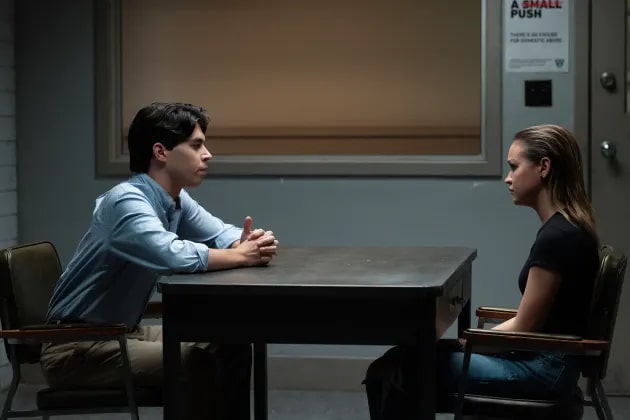 In season 2, there are aspects that can take the story forward. In the season finale, Brent (Braeden De La Garza) believes that he caused his brother's death by shoving him during an argument and causing him to hit his head on the railing and fall into the water. After Megan is arrested for the murder, Brent decides to ignore his father's instructions and come forward, accepting responsibility. He is arrested, as is his father.
With Ned's help, Megan gets a coding job in Palo Alto. She goes to the dock to say goodbye to Luke and spots a camera pointed at the dock. When she watches the footage the camera has captured, she is stunned to discover that Isabella returned and found Luke on the shore, still alive. She then drowned him and pushed his body into the water.
The determined look on Megan's face seems to promise that she will seek justice for her dead friend, but that's not what 'Cruel Summer' is about. In the prospective season 3, there will be a new fictional small town in America and a new group of teenagers serving as protagonists trapped in a mystery. The ongoing writers' and actors' strikes might impact production, if the series s renewed within the next few months. Considering all this, we can presume that 'Cruel Summer' season 3 will come out sometime in Q2 2025.
Read More: Cruel Summer Season 2 Episode 9 Recap and Ending, Explained