Damian Watcyn Lewis is an English actor as well as a producer. Born on February 11, 1971, this 48-year-old has made his mark with appearances in some of the most fantastic television shows to have been made. These include a role in Steven Spielberg and Tom Hanks' show 'Band of Brothers', where he played the role of Richard Winters, a U.S. Army major. He once again played a US Marine Sergeant named Nicholas Brody in 'Homeland'. The performance bagged him a Primetime Emmy Award and a Golden Globe. He is also known for playing King Henry VIII in 'Wolf Hall', a British television show.
Lewis began his acting career on the stage, as a part of the Royal Shakespeare Company. However, before he made it big in the entertainment business, he was forced to work as a telemarketer, selling car alarms. Soon, he moved on to better things and it was his appearances as Laertes in the Shakespeare play, 'Hamlet', that caught Spielberg's eye, who then cast him in 'Band of Brothers'. There was no looking back for Lewis after this point. At this point, the question that might be circling your mind is what is the next Lewis Movies movie? Well, the good news is that we have a clear answer to that question. Here's the list of upcoming Lewis Movies films and tv shows scheduled to release in 2019 and 2020. We can only hope that the latest Lewis Movies movie would be as good as some of his recent ones.
1. Billions (2016-)
'Billions' is an American drama on Showtime that will see Season 4 air on March 17, 2019. The series is loosely based on former US Attorney for Southern District of New York, Preet Bharara, and the plot draws inspiration from Bharara's legal battles with Steve Cohen, the hedge fund manager of SAC Capital Advisors. In the show, Paul Giamatti plays the role of Charles Rhoades Jr., based on Bharara, and Damian Lewis plays the role of Robert Axelrod, based on Cohen's character. The plot basically follows Rhoades going after Axelrod, driven by his dislike of wealthy people, who misuse their power and resources to escape the justice system by finding loopholes. However, he finds more than his match in the cold and calculating Axelrod, played fascinatingly well by Lewis, in this battle between two powerful New York figures. We cannot wait for Season 4 to see where this battle between behemoths takes us.
2. Run This Town (2019)
'Run This Town' is an upcoming drama film that is set to premiere on March 9, 2019, at the South by Southwest (SXSW) festival. It stars Damian Lewis as Rob Ford, the mayor of Toronto. Lewis will play this controversial character, who was a politician with no filter and was often caught publicly intoxicated and even seen smoking crack cocaine. However, the plot will not be centered around Rob, but will actually focus on a young journalist who tries to pin a scandal on the mayor, while his political aides try to save their jobs and keep the story from going public. Deadline had first reported the news of Lewis joining the cast, and what excites us most about this film is the transformation that Lewis has had to undergo to portray Ford. Being a stage actor initially has given Lewis enough experience to really step into the character's shoes and he will need to bring it all to the table in order to portray a man who is vastly different from him, both in terms of looks and personality.
Read More: Upcoming Taraji P Henson Movies
3. Once Upon a Time in Hollywood (2019)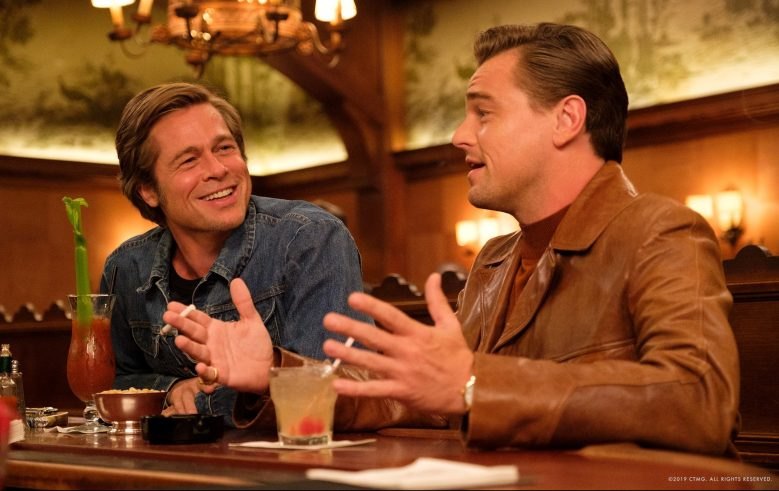 'Once Upon a Time in Hollywood' is the upcoming Quentin Tarantino movie that is set to hit the theaters on July 26, 2019. The plot is set in 1969 in Los Angeles, towards the end of the Golden Age of Hollywood. The cast is stunning including Brad Pitt, Leonardo DiCaprio, Margot Robbie, Al Pacino among others. The story revolves around DiCaprio, who plays Rick Dalton, a washed out star and his stunt double Cliff Booth, played by Pitt. They reminisce about how Hollywood is changing but things are about to change even more so for them as they are shown to be the neighbors of Sharon Tate, who was the victim of the infamous killing by Charles Manson and his cult.
You might be asking where Damian Lewis figures into all this. Well, according to reports from Deadline, Lewis is part of the cast and will play the famous Hollywood actor Steve McQueen. McQueen was a known friend of Tate and her husband, acclaimed but controversial director, Roman Polanski. Hollywood history lovers will also know that following the arrest of Manson and his cult, it appeared that several other stars were on their hit list including the likes of McQueen and Frank Sinatra. Moreover, McQueen was supposed to attend the party on the infamous night of August 6, 1969, but blew it off due to his infidelities. It turned out to be a savior since this was the fateful night that Manson and his cult carried out the gruesome murders at the Tate-Polanski residence. Naturally, this bred an air of fear in Hollywood, and McQueen famously got a Magnum revolver as a sidearm that he would carry everywhere for his protection. Whether Lewis' role as McQueen will extend beyond the night of August 6 in Tarantino's film remains to be seen, but knowing how much Tarantino loves cinema and Hollywood, 'Once Upon a Time in Hollywood' is going to be a unique love letter from a fanboy, in a way that only Tarantino can deliver.
Read More: Upcoming Jason Bateman Movies
4. Homeland (2011-)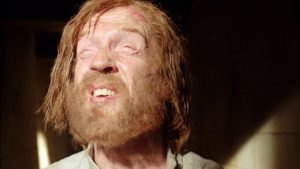 'Homeland' is the show that won Damian Lewis his awards, for the role of Nicholas Brody. The show has been renewed for Season 8, which will arrive late in 2019. While Brody was killed in Season 3, since he was executed by the Iranian authorities as a result of a CIA plot, he appeared later in Season 4 as a hallucination. Carrie Mathison, played by Claire Danes, sees Brody while in a drug-induced state. Since Carrie, the protagonist, herself returned from captivity in the last season, there is a good chance that Brody too might appear as flashbacks or hallucinations in Season 8, since his story of returning from captivity in Season 1 was strikingly similar to Carrie's current story arc.
Read More: Upcoming Lee Pace Movies