Daniel Kaluuya is arguably one of the most talented black actors working in the industry. He is widely known for his performance in Jordan Peele's wildly eccentric horror flick, 'Get Out'. The role garnered him nominations for Academy Award, Golden Globe Award, Screen Actors Guild Award and BAFTA Award. His other notable performances in movies include 'Black Panther', 'Sicario' and 'Widows'. Kaluuya has a theatrical background. He portrayed the lead role in 'Sucker Punch' at the Royal Court Theatre in London. His performance received high praise from critics and it won him the Evening Standard Award and Critics' Circle Theatre Award.
Kaluuya has also impressed viewers and critics with performances in TV, the most notable one being 'Black Mirror' where he played the role of Bingham "Bing" Madsen in an episode titled "Fifteen Million Merits". In the BBC supernatural drama 'The Fades', he portrayed the character of Michael "Mac" Armstrong. It wasn't among his most challenging roles but the actor seemed pretty good in the part. We'd have loved to see more of him in that series, but it's a shame that the show never got renewed after the first season.
Kaluuya's breakthrough role in 'Get Out' remains his best work till date. The role of Chris Washington may not seem like a particularly difficult role to pull off, but that's only because Kaluuya made it look simple. Sometimes, as an actor, it can be difficult to pull off roles that may seem simplistic on paper; but Kaluuya here made sure that his performance stood out in every way. There's something so universal about his character that we can all relate to. And the way he manages to portray those moments of raw tension, anxiety and fear is just phenomenal, to say the least.
It's fascinating to read about the actor's journey, from his early theatre days, to his success in movies and television. Kaluuya is relatively young and still has a long way to go, but we genuinely hope that he would choose quality scripts. While films like 'Get Out' and 'Black Panther' have certainly explored his talents, we'd love to see him choose more diverse, exciting projects that would challenge him as a dramatic actor. Now you must be wondering what is the next Daniel Kaluuya movie or TV show? Well, here's the list of upcoming Daniel Kaluuya films and TV shows scheduled to release in 2019 and 2020. We can only hope that the latest Daniel Kaluuya movies would be as good as some of his recent ones.
3. Queen & Slim (2019)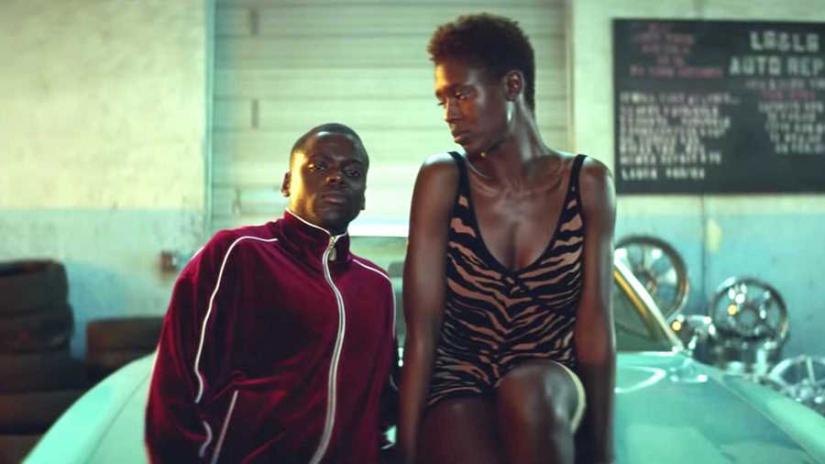 One of the most anticipated projects that Kaluuya is a part of, 'Queen & Slim' is a romantic thriller directed by Melina Matsoukas, who's making her directorial debut with this one. The film revolves around a couple whose first date takes a shocking, unexpected turn when a cop pulls them over. Nothing else is revealed about the story, but it seems like a modern-day version of 'Bonnie and Clyde'. Daniel Kaluuya stars in the lead role as Slim while Jodie Turner-Smith plays the character of Queen. Though the film may not seem particularly original or inventive from its plot, we do hope that Kaluuya would have a meaty character to play here. A trailer is already out and the film is all set to release on November 27, 2019.
2. A Christmas Carol (TBA)

This animated adaptation of Charles Dickens' famous novella features the voices of Daniel Kaluuya Martin Freeman, Carey Mulligan and Andy Serkis. The film is directed by noted documentarians Jacqui and David Morris, and we hope the duo will be able to bring in their own unique cinematic vision to Dickens' classic novella. Voice acting can actually pose numerous challenges to actors. It is quite difficult to bring in the same kind of emotions and feelings while not physically playing the character, and so in that sense, this can be one of Kaluuya's more challenging projects. The film is currently in post production, so we do not expect it to release anytime this year. But it should get a mid-2020 release date.
1. Jesus was my Homeboy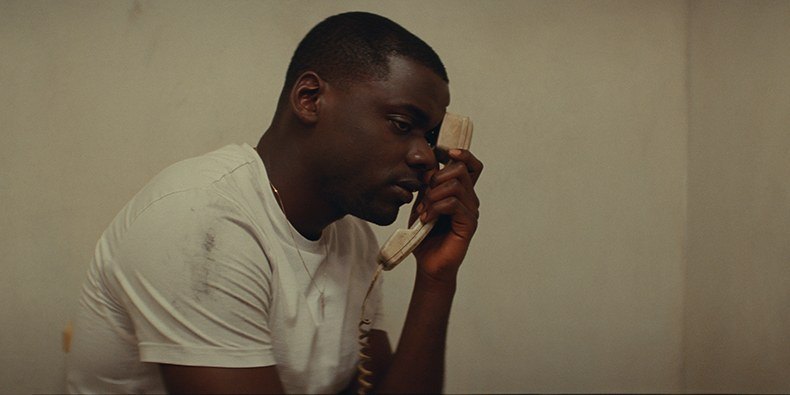 Well, this is a different Black Panther. Daniel Kaluuya is all set to play the role of Fred Hampton, who was chairman of the Illinois chapter of the Black Panther Party. Interestingly, 'Black Panther' director Ryan Coogler will reportedly oversee the project. Shaka King, who directed 'Newlyweds', is set to write, direct and produce the movie. It seems like the film will look to delve deeper into the numerous issues concerning the assassination of Hampton. It certainly looks like a really ambitious project, and from what we've read, Daniel Kaluuya will be portraying the lead character if that's the case, then this will, without a doubt, be the most challenging role of his career.
Portraying a real-life person is always a challenging task and over the years, we've seen numerous actors fail to bring in the nuances of the character. And so it will be interesting to see how Kaluuya would take on this role. He has experience in theater, so he must be well aware of the numerous intricacies that are involved while portraying a real-life person. Extensive research and an extreme level of dedication would be required to perfect the role, and we genuinely hope that this would turn out to be Kaluuya's career-defining role. The film is currently in the pre-production stage and we haven't received any news regarding the release date. But you can expect the movie to come out sometime during the latter half of 2020.
Read More: Upcoming Bruce Willis Movies