British actor Daniel Radcliffe does not need an introduction because we will forever remember him as The Boy Who Lived. Potterheads worldwide have lived and laughed and cried with him. Over the years, he became popular for portraying the titular character in the Harry Potter movies, based on J.K. Rowling's books. At the age of five, he first expressed his desire to become an actor. He landed his debut role at the age of ten. Because of his increasingly busy acting schedules, he was tutored on set. Since he had already decided to pursue a career in acting, he did not opt for university education.
Radcliffe made his acting debut at the age of 10 when he played the role of young David in BBC One's television film 'David Copperfield' (1999). Subsequently, he was cast in 'Tailor of Panama' (2001). He rose to global fame with his role as Harry Potter in 'Harry Potter and the Philosopher's Stone' (2001). On the set of Harry Potter, he met co-stars Emma Watson and Tom Felton, and still maintains a close relationship with them. He went on to play the character of Harry for the next ten years in the Harry Potter film series. The film series has an immensely large fan base all over the world. The final film of the Harry Potter series was 'Harry Potter and the Deathly Hallows Part 2'. Radcliffe was nominated for numerous awards and nominations for his performances in the films.
In 2006, Radcliffe appeared on the Sunday Times Rich List. Forbes declared him as being on top of the "Most Valuable Young Stars" list in 2009. In 2010, he was the sixth highest-paid Hollywood male star. Apart from the Harry Potter movies, he has also appeared in multiple films. We have seen him in 'The Woman in Black' (2012), 'Kill Your Darlings' (2013), 'Victor Frankenstein' (2015), 'Swiss Army Man' (2016), 'Now You See Me 2' (2016), as well as in the critically acclaimed 'Imperium' (2016), where he played FBI agent Nate Foster. In 'Now You See Me 2', he shared the screen with the likes of Mark Ruffalo, Jesse Eisenberg, and Woody Harrelson. In 2017, he starred in the thriller 'Jungle' directed by Greg Mclean, a film based on the memoir of Yossi Ghinsberg. He appeared in the action-thriller 'Beast of Burden' in 2018.
Stage acting has been an integral part of Radcliffe's life since 2007 when he appeared in the London and New York productions of Peter Shaffer's play 'Equus'. Radcliffe played the lead role as Alan Strang, a boy with an obsession with horses. He received praise for his performance from the audience and critics alike. In 2011, he was a part of the revival of the play 'How to Succeed in Business Without Really Trying'. In 2018, he returned to Broadway with 'The Lifespan of a Fact'.
Radcliffe has been attached to various charities. He has actively spoken out against homophobia. In 2009, he began filming public service announcements for The Trevor Project, promoting awareness to prevent gay teen suicide. In 2011, he received The Trevor Project's Hero Award for his contributions. So now you must be wondering what is the next Daniel Radcliffe movie or TV show? Well, here's the list of upcoming Daniel Radcliffe films and TV shows scheduled to release in the near future. We can only hope that the new Daniel Radcliffe performances would be as good as some of his recent ones.
4. Miracle Workers (2019-)
'Miracle Workers' is an American comedy television series that first aired in February 2019. The cast includes Daniel Radcliffe (as Craig Bog), Geraldine Viswanathan, Karan Soni, John Bass, Lolly Adefope, Sasha Compère and Steve Buscemi in the main roles.
The series is based on Simon Rich's book 'What in God's Name'. This Heaven-set workplace comedy is also created by Simon Rich. The first season has received favorable reviews from critics and viewers. Radcliffe's and Buscemi's performances are definitely worth special mentions. The series has been nominated for the Teen Choice Awards 2019. TBS has already announced that 'Miracle Workers' will be back soon with Season 2, which airs on January 28, 2020.
3. Escape From Pretoria (2020)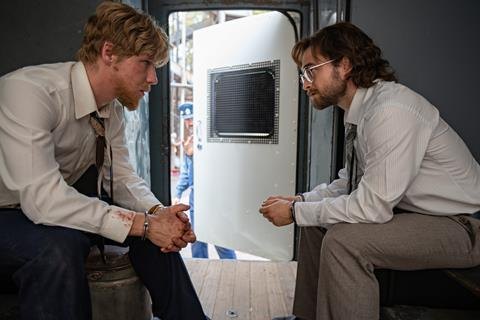 We will next see Daniel Radcliffe in director Francis Annan's thriller 'Escape from Pretoria'. The film is currently in the post-production stage. The movie is written by Francis Annan and L.H. Adams. The story is based on Tim Jenkin's book 'Inside Out: Escape from Pretoria Central Prison'. The plot will delineate an incident completely based on real life.
Sometime around 1979, three political prisoners—Timothy Jenkin, Stephen Lee, and Alex Moumbaris—managed to escape from an apartheid-era jail in South Africa, which is recorded in Jenkin's book. 'Escape from Pretoria', starring the likes of Radcliffe, Daniel Webber, Ian Hart, Mark Leonard Winter, and Nathan Page, is going to portray this thrilling story on the big screen. As per reports, filming has begun in March 2019 in Adelaide, South Australia. The plot and cast seem promising. We are also excited to see our dear Mr. Potter pulling off a South African accent! The film is slated to be released in March 2020.
2. Guns Akimbo (TBA)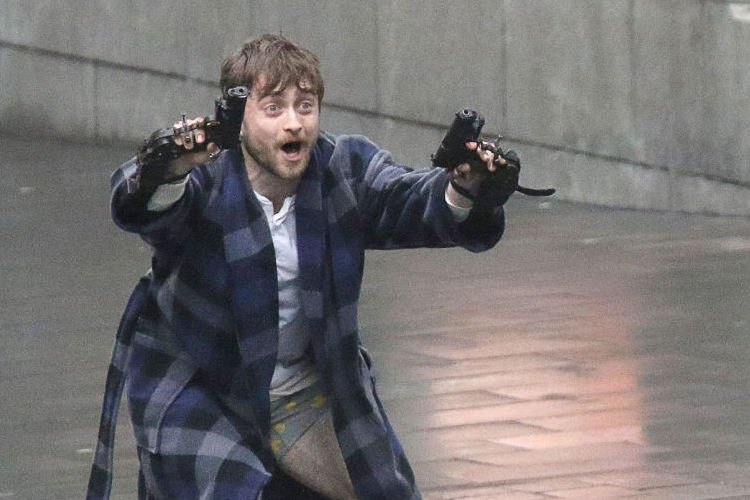 In the action-comedy 'Guns Akimbo', the on-screen character of Radcliffe, Miles, has to rely on his newly-acquired gladiator skills to rescue his ex-girlfriend from kidnappers. The movie is directed and written by Jason Lei Howden. 'Guns Akimbo' has Radcliffe as Miles, a guy stuck with his mundane job. His life changes overnight as he is dragged into a dark website that forces people to engage in brutal fights with strangers. The videos are live-streamed to a fanatical audience.
Miles has always been an escapist. He manages to flee from the scene from his first opponent. But when his ex-girlfriend Nova is kidnapped, he needs to put aside his escapist self and overcome his fear of facing difficult situations in order to save her. Apart from Radcliffe, the cast includes Natasha Liu Bordizzo, Samara Weaving, Colin Moy, Ned Dennehy, and others. The movie released at TIFF on September 19, 2019.
Read More: Upcoming Miles Teller Movies
1. Untitled Unbreakable Kimmy Schmidt Special (TBA)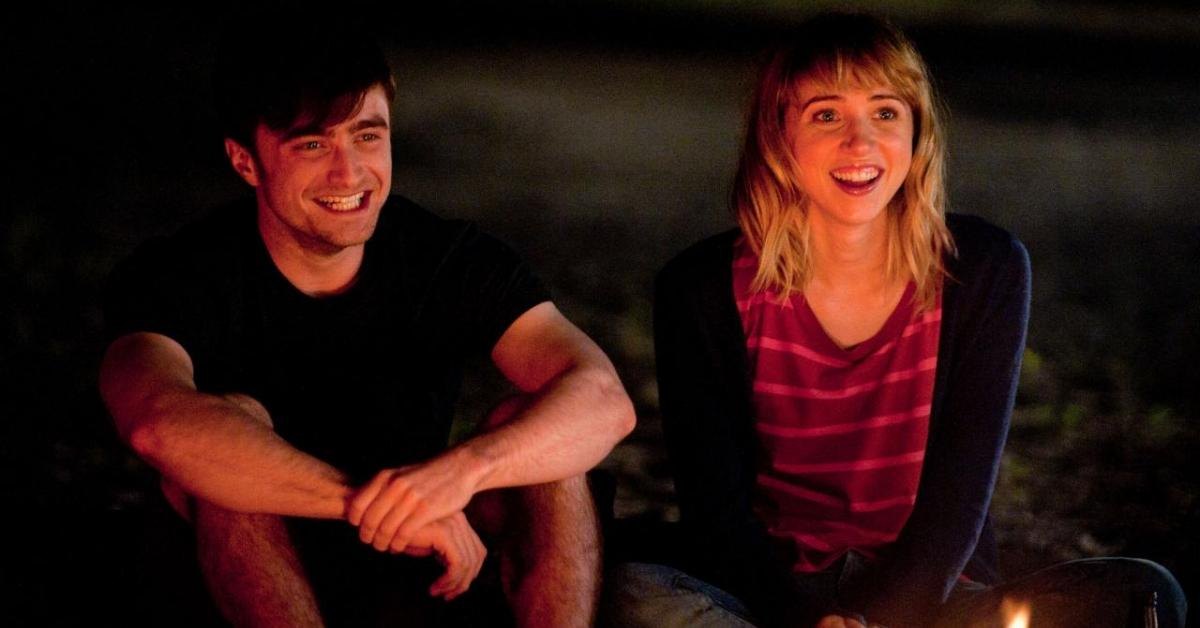 The world's largest streaming network Netflix is set to bring back 'Unbreakable Kimmy Schmidt' for an untitled, interactive comedy special featuring characters from the show. This is going to be Netflix's first interactive comedy. The viewers will have the power to make choices on behalf of the 'Unbreakable Kimmy Schmidt' characters.
They will get different jokes delivered, based on their choices of story branches. The cast of this interactive comedy special will include Ellie Kemper, Tituss Burgess, Jane Krakowski, Carol Kane, and others. It is in the post-production stage now and is all set to debut in the near future. Exact dates are not yet disclosed. Daniel Radcliffe is reportedly going to be a part of this.
ALREADY RELEASED:
Playmobil: The Movie (2019)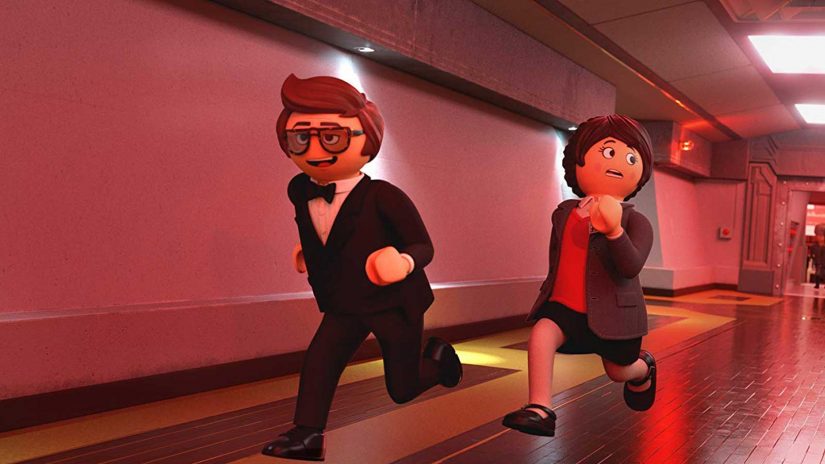 Debut director Lino DiSalvo's computer-animated adventure comedy 'Playmobil: The Movie' hit the theatres on December 6, 2019. This animated feature film is based on Playmobil brand toys. In the movie, Daniel Radcliffe lent his voice to Rex Dasher.
The movie sees a brother and sister drawn into the world of toys as they have to go through various adventures to return to their own world.
2 Dope Queens (2018-)
Radcliffe, along with Jessica Robinson (Professor Eulalie Hicks in 'Fantastic Beasts and Where to Find Them') and Phoebe Williams, made a guest appearance in Season 2, Episode 2 of HBO's '2 Dope Queens'. The episode titled 'Nostalgia' aired in February 2019. It was a fun episode where the two wizarding universes converged, with some energetic display of wandwork.
Read More: Upcoming Patrick Wilson Movies