Daniel Michael DeVito Jr. is an American filmmaker and actor. Born on November 17, 1944, this 74-year-old has had a long and illustrious career and still remains a prominent figure in Hollywood. DeVito began to gain immense popularity for his role as Louie De Palma, the taxi dispatcher, in 'Taxi' the television series where he appeared from 1978 to 1983. The role ultimately won him a Golden Globe and an Emmy. DeVito is also a major film star who has notable movies under his belt including 'Tin Men', 'One Flew Over the Cuckoo's Nest', 'Terms of Endearment', 'Man on the Moon', 'Batman Returns', 'L.A. Confidential', 'Look Who's Talking Now', 'Matilda', 'Romancing the Stone'. He has also lent his voice to films like 'The Lorax', 'Space Jam' and 'Hercules'.
However, DeVito did not limit his expertise to only acting and he founded Jersey Films along with Michael Shamberg. Some of the most famous films they produced include Quentin Tarantino's 'Pulp Fiction', which happened after Stacy Sher joined as an equal partner. Sher was of the opinion that following the buzz around Tarantino's first yet unreleased film, 'Reservoir Dogs', whoever signed him next would be making a smart move. When she made the necessary introductions, DeVito recalls,"I listened to him for about 10 minutes, thinking, I may be meeting someone who talks faster than Martin Scorsese. I said, "I want to make a deal with you for your next movie, whatever it is.'"
Among other notable movies produced by DeVito's Jersey Films are 'Erin Brockovich', 'Garden State' and 'Freedom Writers'. At this point, the question that might be circling your mind is what is the next Danny DeVito movie and TV show? Well, the good news is that we have a clear answer to that question. Here's the list of upcoming Danny DeVito films/TV shows scheduled to release in 2019 and 2020. We can only hope that the latest Danny DeVito movies would be as good as some of his recent ones.
1. The Kominsky Method (2018- Present)
'The Kominsky Method' is a Netflix comedy series that aired in 2018. The show follows the life of Sandy Kominsky, played by Michael Douglas. He had a brief fling with success but has now been forced to live a life as a revered Hollywood coach. He is accompanied by his friend and agent Norman Newlander, played by Alan Arkin. As the two figure out how to live out towards the end of their lives, the comedy circles around what goes on in the acting classes Kominsky takes. Danny DeVito appears in the role of Dr. Wexler, a urologist. Considering that Kominsky goes to Wexler often regarding his frequent urination, there is a good chance that DeVito will reprise his role in Season 2 when it airs in 2019. While no release date has been fixed yet, Season 1 aired on November 16, so we expect Season 2 to arrive around the same time.
2. It's Always Sunny in Philadelphia (2005- Present)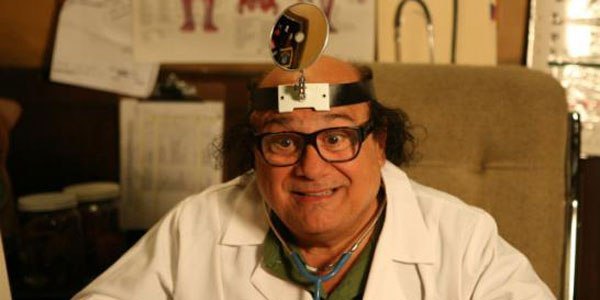 'It's Always Sunny in Philadelphia' is an American sitcom that has been running for 13 seasons. Season 14, which does not have a release date yet, might come out in early winter or fall of 2019, and once it does, this show will be tied with 'The Adventures of Ozzie and Harriet' as the longest running live-action sitcom in American TV history, in terms of seasons. Danny DeVito stars as Frank Reynolds who used to be a businessman who had shady dealings but is on a path of redemption. However, he has a compulsive gambling hobby and his high stakes gambler friends include chain smoking Vietnamese. The show itself follows the exploits of five fictional misfits, called 'The Gang' and how they try to run a dilapidated Irish bar called Paddy's Pub. DeVito's character, who is cold and calculative as well as scheming, fits right into the theme of the show that is driven by the individual gains of the characters, who are often willing to let their friends take a fall only for the fun of it.
3. Dumbo (2019)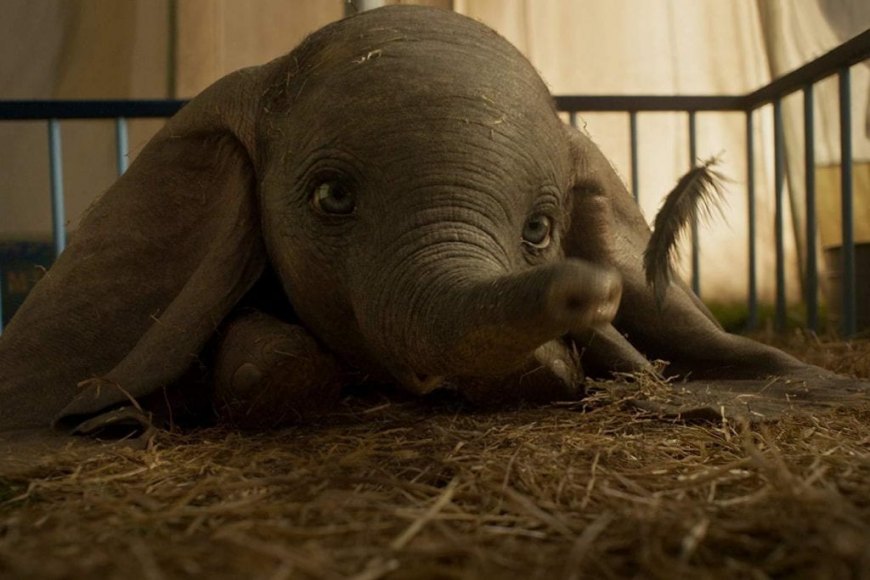 'Dumbo' is an upcoming family fantasy scheduled to release on March 29, 2019. It has been directed by Tim Burton and while it is loosely based on the 1941 Walt Disney animated film of the same name, it is actually from the novel by Helen Aberson and Harold Pearl. The story follows a circus owner and ringmaster who starts to take care of a baby elephant who is made fun of because of its large ears. However, things take a turn when his kids discover that the elephant can use his ears to fly. Soon, the circus comes to the attention of an aggressive but persuasive entrepreneur who views the elephant as his proverbial golden goose. Danny DeVito plays the role of Max Medici, the owner of the circus and its ringmaster.
4. The One and Only Ivan (TBA)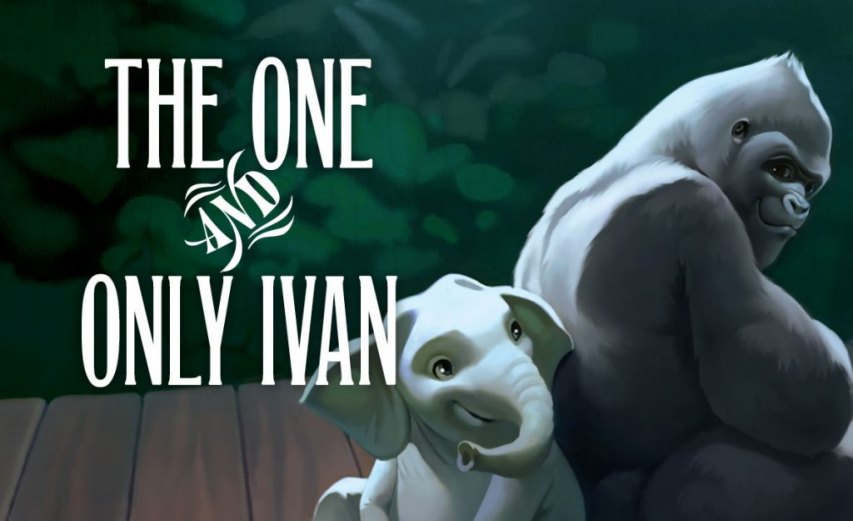 'The One and Only Ivan' is an upcoming fantasy film which is in the post-production stages and does not have a release schedule out yet. The film is based on the children's book of the same name and stars Sam Rockwell as the titular Ivan. The story follows Ivan, a gorilla, who lives with a dog, Bob, and an elephant Stella, atop a mall. They have no recollection how they got there, but when a young elephant is also included, they team up to piece together their past and try and turn things around at the mall. The cast of the film is superb, with Angelina Jolie voicing the elephant and includes actors like Bryan Cranston. Danny DeVito lends his voice to Bob the dog.
Read More: Upcoming Clint Eastwood Movie
5. Jumanji: Welcome to the Jungle 2 (2019)
'Jumanji: Welcome to the Jungle 2' is not the official title of the movie, but it is the sequel to 'Jumanji: Welcome to the Jungle' which stars Dwayne Johnson and was a successful reboot of the entire franchise. The plot of the film itself is unknown since it is currently being shot but Variety reported that Danny DeVito had joined the already impressive cast that also stars Kevin Hart and Jack Black. The film is set to hit theaters on December 13, 2019.
Read More: Upcoming Steve Carell Movies
6. Harry Haft (TBA)
'Harry Haft' is an upcoming biography that is currently being filmed. It is based on the book by Alan Scott Haft, titled, 'Harry Haft: Survivor of Auschwitz, Challenger of Rocky Marciano'. The film has an impressive cast including Ben Foster, Peter Sarsgaard. The plot is a heart-wrenching tale of Harry Haft who, driven by the love of a woman, survived the Auschwitz concentration camp by fighting prisoners in gruesome gladiatorial matches to the death. However, upon escaping, Haft began to take up fights with boxing legends like Rocky Marciano, hoping he would find his first love again if his name got noticed. Danny DeVito appears in a yet undisclosed role in this movie.
7. Triplets (TBA)
'Triplets' is an upcoming comedy film and the sequel to 'Twins', the classic 1988 buddy comedy movie. The original stars Arnold Schwarzenegger and Danny DeVito as Julius and Vincent Benedict, who are reunited after learning that they are long-lost twins who were separated at birth. The sequel will have another surprise for them as it will be shown that they have another brother in their fold. This role is going to be played by Eddie Murphy and Schwarzenegger confirmed as much to Deadline. Not much else is known by way of the plot at this point, but if the first movie was anything to go by, the sequel will leave us in splits.
Read More: Upcoming Sylvester Stallone Movies