Daniel Richard McBride or Danny McBride is an American actor, writer, and comedian. Born in Georgia, McBride does not come from a family involved in the show business. However, he has always credited his mother for his interest in storytelling. Notably, Danny McBride's mother used to perform sermons in churches, using puppets. McBride graduated from the University of North Carolina School of the Arts and became a part of the 'Three Flavas', along with Jody Hill, a well-known director, and Kris Baucom.
Danny McBride began his career in 2006 when he appeared in a low budget comedy titled 'The Foot Fist Way'. He co-wrote it as well, with Hill and Ben Best. Mcbride followed this up with a performance in HBO's 'Eastbound & Down'. Again collaborating with Hill and Best, McBride wrote and starred in this series which ran from 2009 to 2013. He also starred in 'Vice Principals', another HBO show, from 2016 to 2017. As far as his writing credits are concerned, McBride has written 'Halloween' along with David Gordon Green. The movie, which came out in 2018, is a direct sequel to John Carpenter's 1978 movie of the same name.
Coming to the films of Danny McBride, he has appeared in some notable projects like 'Pineapple Express', 'Tropic Thunder', 'Up In the Air', and 'Alien: Covenant'. McBride has also lent his voice in animated movies like 'Despicable Me', 'Kung Fu Panda 2', 'The Angry Birds Movie' as well as the sequel. So now you must be wondering what is the next Danny McBride movie or TV show? Well, here's the list of upcoming Danny McBride films and TV shows scheduled to release in 2019 and 2020. We can only hope that the latest Danny McBride movies would be as good as some of his recent ones.
1. Zeroville (2019)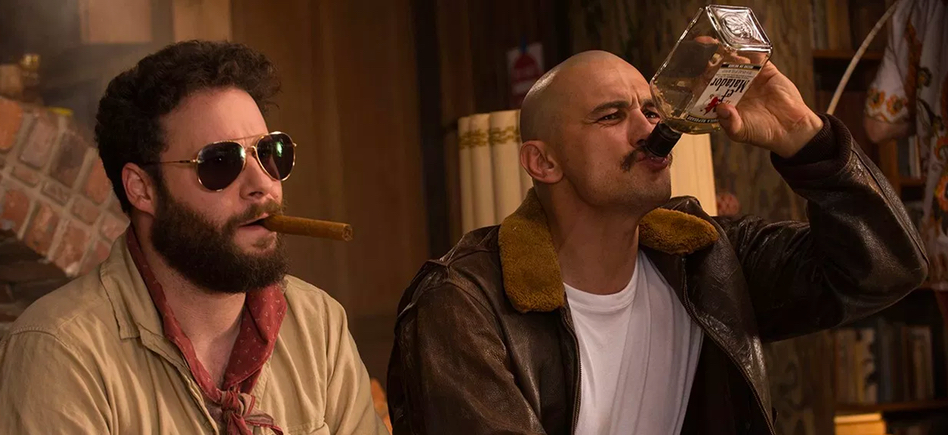 'Zeroville' is an upcoming movie that is slated to be released on September 27, 2019. It is based on Steve Erickson's 2007 novel of the same name. The plot focuses on a young seminarian who worships movies. He arrives in Hollywood in 1969, which is a transitional time within the industry. James Franco plays the role of Vikar, who in the book is shown to be a violent and short-tempered individual. Vikar's dreamlike journey in the world of cinema ends in tragedy for him, accompanied by a horrific discovery. Danny McBride appears in the movie in the role of a financier. 'Zeroville' is an exploration of the power films have over people and how we come to idolize them. It is also a critique of Hollywood evolving in the 1970s.
ALREADY RELEASED:
The Righteous Gemstones (2019-)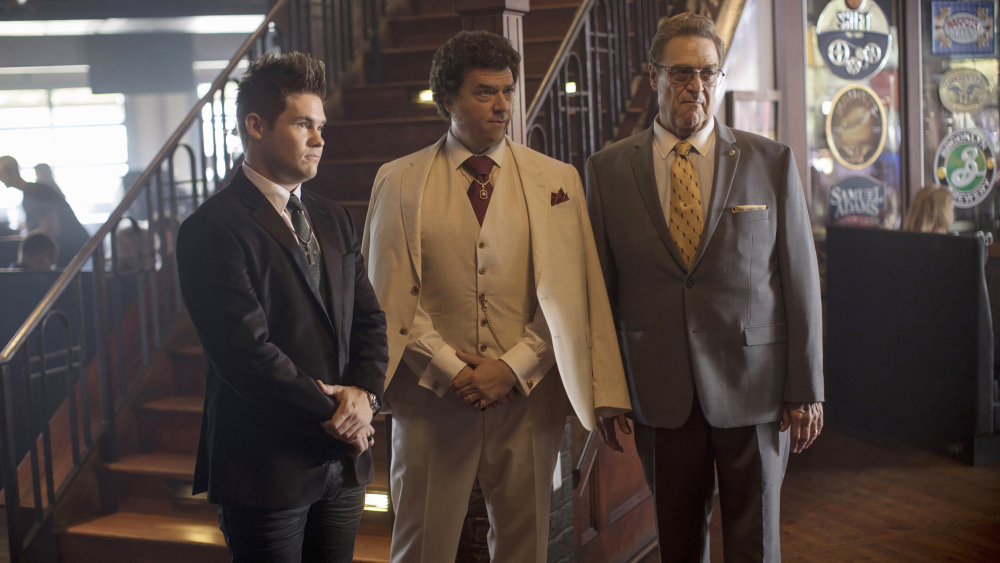 'The Righteous Gemstones' is an American comedy television series that airs on HBO. It is created by Danny McBride. The series revolves around the lives of the members of the Gemstone family, who happen to be televangelists who are popular all over the world. However, they have a long history of deviance, greed and charitable work. Funnily enough, they do all of this in the name of Jesus Christ.
McBride appears in the role of Jesse Gemstone. He is the main character who sees himself as a sort of a maverick in the ministry game. Jesse takes the empire that his father, Eli Gemstone built and expands it for the modern audience. The role of Eli is played by John Goodman. Edi Patterson appears in the role of Jesse's sister, Judy while Adam Devine plays the part of Kelvin, the younger brother. Cassidy Freeman appears in the role of Amber, Jesse's wife. Amber used to be a journalist but is now devoted to the church. Other characters include an ex-Satanist who is saved by Kelvin, Judy's fiance, and a conservative Kenyan who acts as Eli's right-hand man.
Throughout 'The Righteous Gemstones', Jesse, the protagonist, struggles with trying to control the aftermath of his actions that result from his insatiable appetites, which often lead to him being under the influence of various substances. However, there is no denying that Jesse is brashly brilliant and rather charismatic. In all likelihood, as the show progresses, Jesse will take over Eli's place as the family patriarch. Overall, we get to see how the preachers have conned their followers and are given a glimpse into their paths of redemption before their wickedness is laid bare for the world to see.
The more we delve into Jesse's character, we move further away from the concept of the family church. Perhaps, 'The Righteous Gemstones' sets Jesse on a path of redemption too soon, before we have a chance to get a better look at how far his greed and depravity runs. That being said, the HBO series is an excellent example of McBride's potential to come up with different kinds of content. Jody Hill and David Gordon Green are on board as executive producers along with McBride and since their collaborations have mostly resulted in successes, there is no reason to worry.
Read More: Upcoming Adam Brody Movies