If you love war movies, especially the ones that follow the Second World War, then you must be disappointed with the number of series that are made under this genre. However, you also have to admit that once such a series is made, it is nothing short of perfection. Here is another example of that: 'Das Boot' is a German series that serves as the sequel to the 1981 film of the same name. It picks up nine months after the events of the film and presents its two-fold story in a German U-boat and the French Resistance. It is directed by Andreas Prochaska. Moritz Polter, Oliver Vogel, Jan S. Kaiser, Marcus Ammon, Frank Jastfelder and Jenna Santoianni serve as executive producers of the show. Its original network is Sky plc while Hulu has acquired the rights to the broadcast on the other side of the pond.
Das Boot Cast: Who's in It?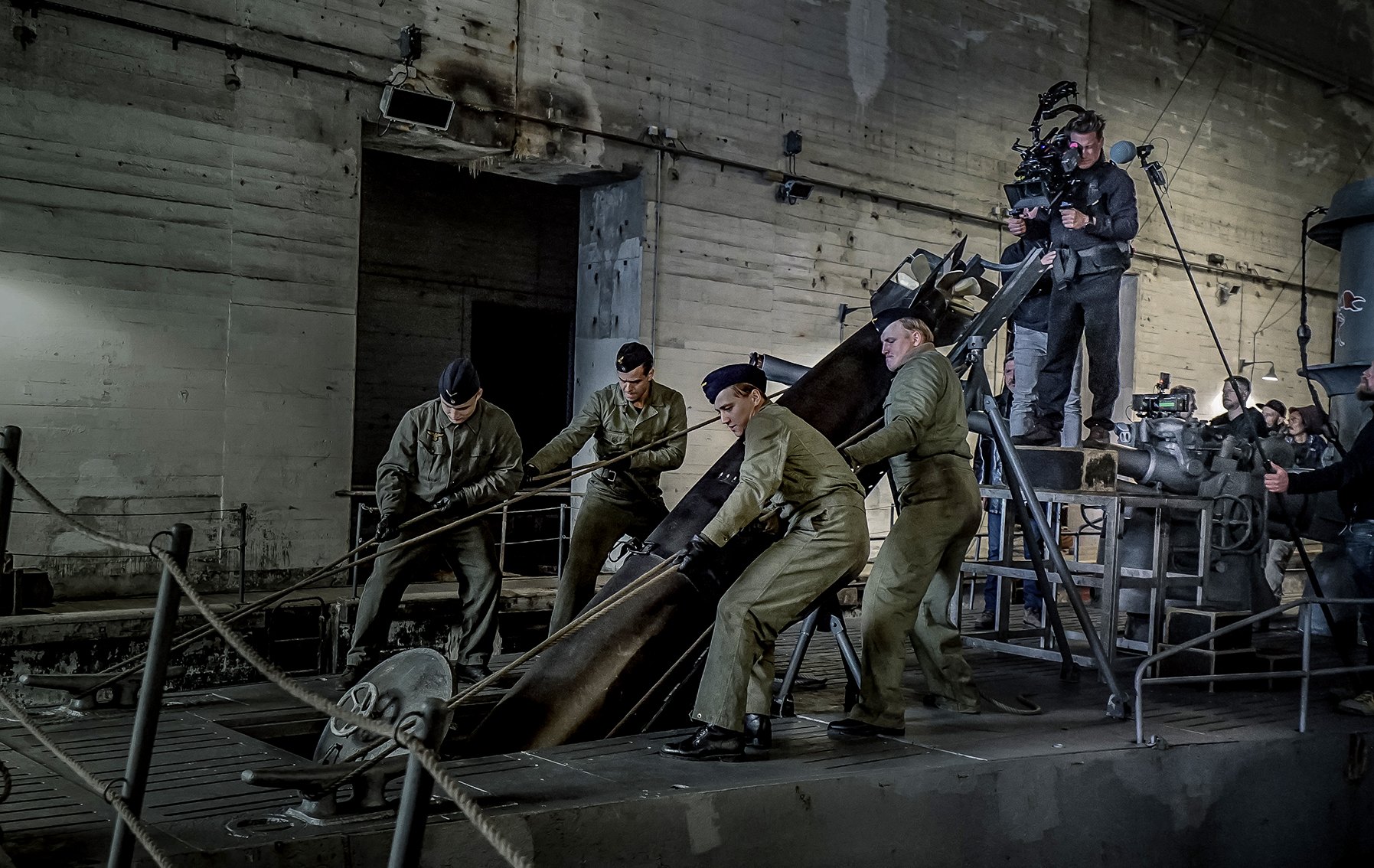 'Das Boot' stars Rick Okon as Klaus Hoffman. He is known for his work in films and TV shows like 'Hanna's Homecoming', 'Lobbyistin', 'Tatort', 'Der Kriminalist', 'SOKO Leipzig' and 'Letzte Spur Berlin'. Vicky Krieps plays the role of interpreter Simone Strasser. She is best known for her role in Academy Award-nominated 'Phantom Thread'. Her other credits include 'Gutland', 'The Girl in the Spider's Web', 'Bergman Island', 'The Young Karl Marx', 'Colonia Dignidad', 'A Most Wanted Man' and 'Before the Winter Chill'.
Robert Stadlober plays the role of Hinrich Laudrup. He has worked in movies and TV shows like 'Berlin, I Love You', 'Diplomacy', 'Mary of Nazareth', 'Jew Suss: Rise and Fall', 'SOKO 5113', 'Love Me Forever', 'Black Sheep', 'Summer Storm' and 'Tatort'. Leonard Schleicher plays the role of Frank Strasser. Rainer Bock is cast as Gluck. He is known for his work in films and TV shows like 'Better Call Saul', 'Wonder Woman', 'The Book Thief', 'Homeland', 'Hansel and Gretel: Witch Hunters', 'War Horse' and 'Inglorious Bastards'.
August Wittgenstein plays the role of Karl Tennstedt while Tom Wlaschiha stars as Hagen Forster. He is best known for his role of Jaqen H'ghar in 'Game of Thrones'. He has also appeared in films and TV shows such as 'Maigret- Night at the Crossroads', 'Agatha Christie's Poirot', 'Christopher and His Kind', 'Borgia', 'Berlin Falling', 'Mr Turner', 'Valkyrie', 'Munich' and 'Enemy at the Gates'.
Vincent Kartheiser portrays the character of Samuel Greenwood Jr. He is known for his work in films and TV shows like 'The OA', 'Proven Innocent', 'Genius', 'The Path', 'Mad Men', 'Angel', 'The Most Hated Woman in America', 'Killing Zelda Sparks' and 'Crime and Punishment in Suburbia'. James D'Arcy plays the role of Phillip Sinclair. You might know him as the face of Jarvis in the MCU. He has also appeared in 'Broadchurch', 'Dunkirk', 'Homeland', 'Agent Carter', 'Jupiter Ascending', 'Cloud Atlas', 'Secret Diary of a Call girl', 'Mansfield Park' and 'Survivor'. Lizzy Caplan stars as Carla Monroe. She is known for her roles in 'Mean Girls', 'Cloverfield', 'Now You See Me 2', 'Bachelorette', 'Allied', 'Extinction', 'Masters of Sex', 'True Blood', 'Related', 'The Pitts', 'The Interview' and 'The Night Before'.
Das Boot Plot: What's It About?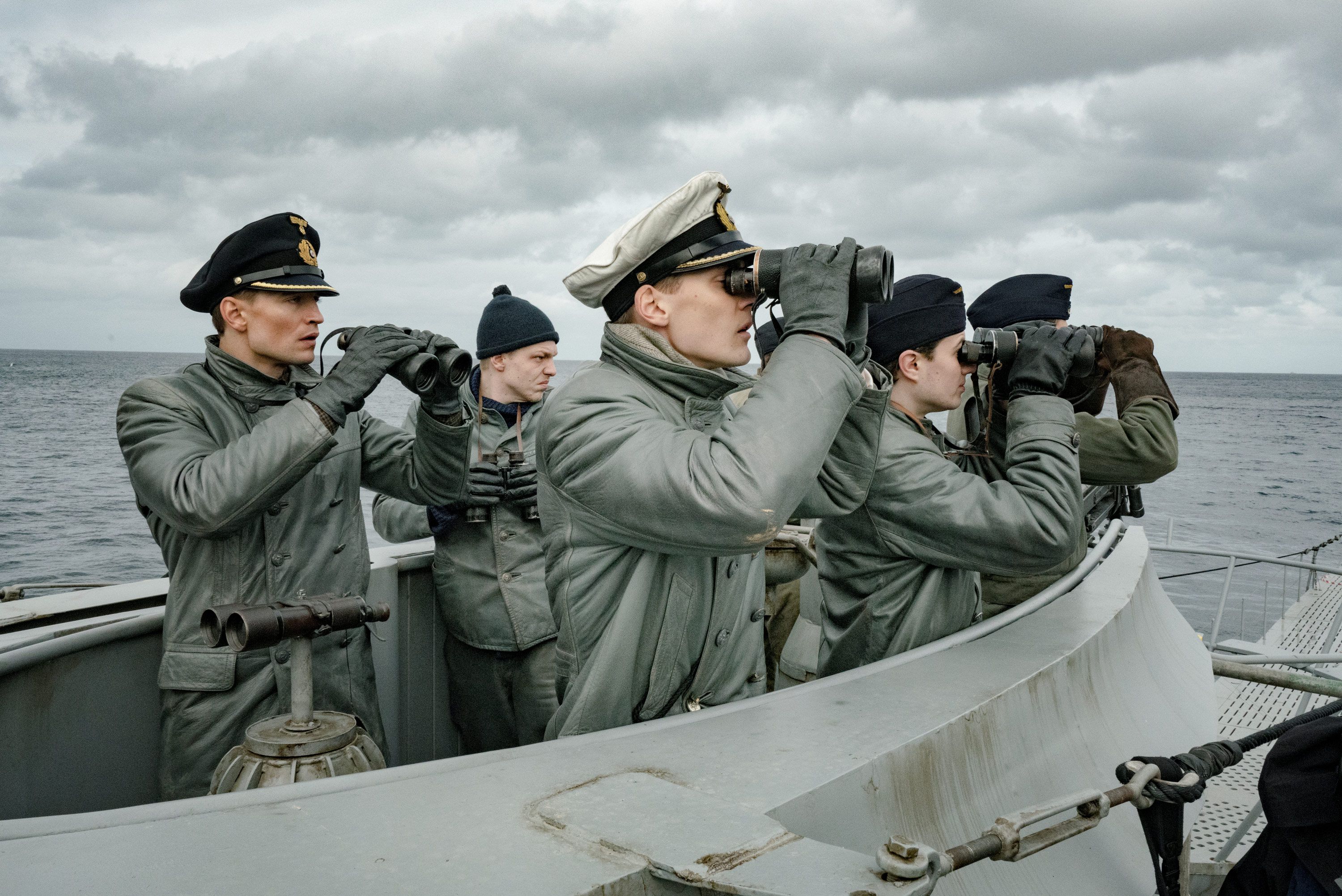 The year is 1942. The Allies have gained an upper hand on the Nazis by breaking Hitler's Enigma code. However, the German forces haven't realised this yet. The series begins with an Allied plane attacking a German U-boat and forcing it to drown leading to all scale causalities. Meanwhile, another U-boat prepares for its maiden voyage, the captain of it is an inexperienced soldier who has no idea what he is taking his men into.
Meanwhile, the French Resistance is picking the pace and it has become a difficult environment for anyone trying to spread the cause. Simone Strasser works as a translator for the Nazis. As if being French doesn't put enough pressure on her, she discovers that her brother has been involved with the Resistance. One day, he asks her to take his place and meet someone. This brings her face to face with the biggest danger in her life. Now that she too is involved with it, what will happen if someone finds out about her? Her problems take a step further when her Nazi boss becomes attracted to her.
Das Boot Season 2 Release Date: When Will It Premiere?
'Das Boot' season 1 premiered on November 23, 2018. The show was a huge success, receiving rave reviews from critics and enjoying high ratings. It became one of the most watched shows in Germany and the response for the series was so overwhelming that the network decided to recommission the series for a second season shortly after the finale of the first. Considering how the first season ended, I don't think there was any chance of not getting another season.
All the events leading up to the season finale had been so riveting that it is almost impossible to wait for the follow-up. Even though no release date has been announced, our best guess is that 'Das Boot' Season 2 can premiere sometime around November 2019. We will update this section as soon as we learn more.
Das Boot Trailer:
While we wait for release date of 'Das Boot' season 2, check out the season 1 trailer to refresh your memories. If you haven't seen the show yet, head over to Sky to catch all the episodes of the previous seasons.
Read More: Best World War II Movies on Netflix