Actor and producer David Oyelowo garnered worldwide fame for his breakthrough performance as Martin Luther King Jr. in the biographical film 'Selma' (2014). Oyelowo began his career in theatre with the Royal Shakespeare Company. He has performed in a number of dramas like 'Volpone', 'Oroonoko', 'Antony and Cleopatra', 'King Henry VI', 'Prometheus Bound', 'Othello', and so on.
Oyelowo also has been a prominent television figure. He is best known for portraying the MI5 officer Danny Hunter in the British drama series 'Spooks' from 2002 to 2004. He has appeared in 'Tomorrow La Scala' (2002), 'As Time Goes By' (2005), 'Five Days' (2007), and 'The Passion' (2008). In 2009, he bagged the role of the leading character called Gilbert in the BBC TV adaptation of Andrea Levy's novel, 'Small Island'.
In 2014, Oyelowo appeared in the HBO original film 'Nightingale'. His performance in 'Nightingale' won him the Critics' Choice Television Award for Best Actor in a Movie/Miniseries, and also earned a nomination for the Primetime Emmy Award for Outstanding Lead Actor in a Limited Series or Movie, Golden Globe Award for Best Actor – Miniseries or Television Film, NAACP Image Award for Outstanding Actor in a Television Movie, Mini-Series or Dramatic Special and a Satellite Award for Best Actor – Miniseries or Television Film. He has also been a part of an array of critically acclaimed films, including 'Middle of Nowhere' (2012), 'Lincoln' (2012), 'The Butler' (2013), 'Interstellar' (2014), 'The Cloverfield Paradox' (2018) and so on.
Oyelowo has won several awards, and nominations for his performances. He founded his independent production company Yoruba Saxon Productions in 2014. In 2016, he was appointed Officer of the Order of the British Empire (OBE) by Queen Elizabeth II in the New Years Honours for his services to drama. So now you must be wondering what is the next David Oyelowo movie or TV show? Well, here's the list of upcoming David Oyelowo films and TV shows scheduled to release in 2019 and 2020. We can only hope that the latest David Oyelowo movies would be as good as some of his recent ones.
7. Peter Rabbit 2 (2020)
'Peter Rabbit 2' is an upcoming computer-animated comedy film directed by Will Gluck. The movie is based on the Peter Rabbit stories created by Beatrix Potter. The film features the voices of James Corden (as the lead voice), Rose Byrne, Domhnall Gleeson, and David Oyelowo. This sequel of 'Peter Rabbit' (2018) was announced in 2018. Principal photography began in February 2019 and the film is currently in the post-production stage. According to the official press release, the movie will be released on February 7, 2020, by Sony Pictures Releasing.
6. Chaos Walking (2020)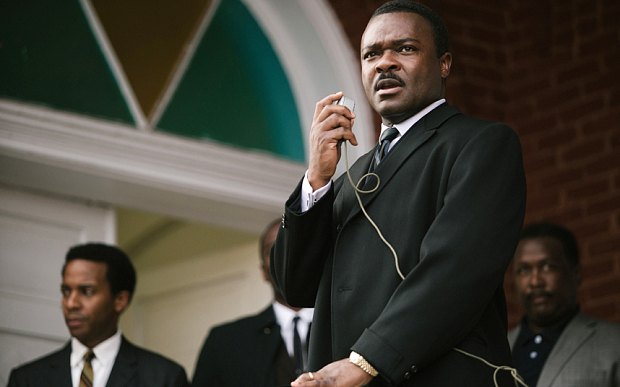 This upcoming science-fiction movie is based on Patrick Ness's novel, 'The Knife of Never Letting Go' (2008), which is the first part of the 'Chaos Walking' trilogy. Charlie Kaufman, Jamie Linden, Patrick Ness, Lindsey Beer, Gary Spinelli, and John Lee Hancock have written the script for this Doug Liman directorial. The film stars some popular personas such as Tom Holland, Daisy Ridley, Mads Mikkelsen, Nick Jonas, and of course, David Oyelowo. The film is set in a dystopian world where Todd Hewitt grows up to believe that all women were killed by a pathogen. All living creatures possess a power to read each others' thoughts in a stream of images and sounds termed as 'Noise'. The film focuses on discovering the true history of the New World. 'Chaos Walking' is now in the post-production stage and does not have a fixed release date yet. We can expect it to release sometime in 2020, as Lionsgate Entertainment confirmed.
5. The Tiger Who Came to Tea (2019)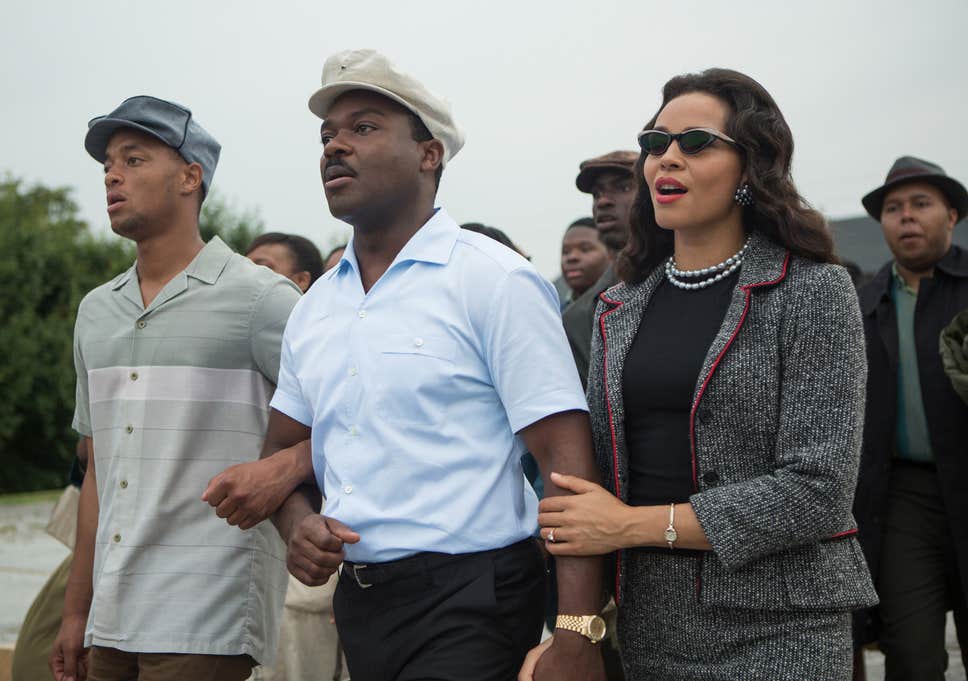 'The Tiger Who Came to Tea' is a forthcoming animated film based on Judith Kerr's 1968 book of the same name. This children's classic has delighted kids and adults alike, and we are indeed excited to see how the book translates into a half-hour TV film. The movie is currently in the production stage and is set to release during this Christmas on Channel 4. The story deals with a young girl who befriends a big cat and invites him over for tea. The film features the voices of David Oyelowo, Benedict Cumberbatch, Tamsin Greig, David Walliams, Paul Whitehouse, and others.
4. Come Away (TBA)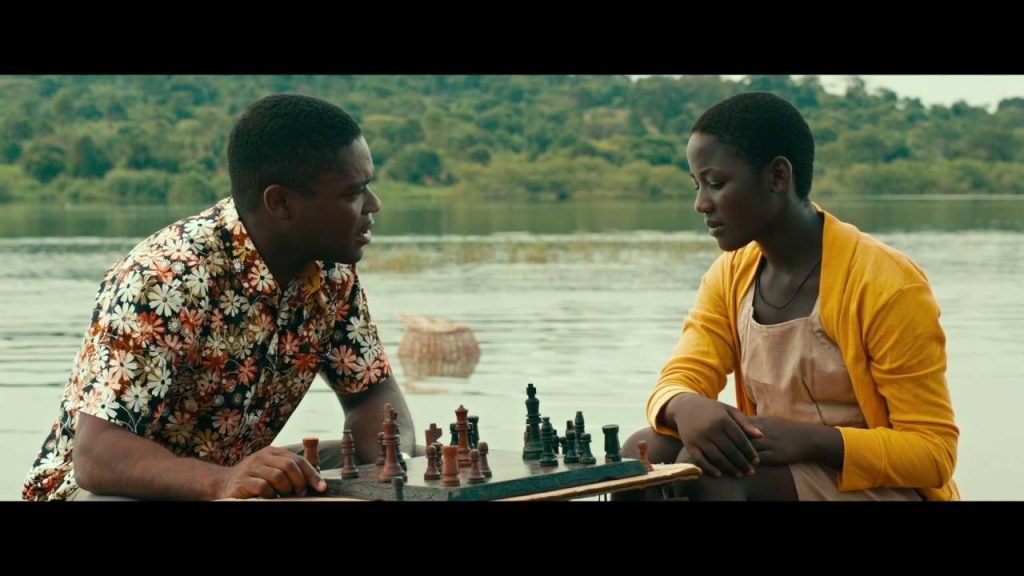 Director Brenda Chapman's upcoming fantasy drama film 'Come Away' stars David Oyelowo alongside Angelina Jolie, Anna Chancellor, Clarke Peters, Gugu Mbatha-Raw, Michael Caine, David Gyasi, Derek Jacobi and others. The story depicts the characters from 'Alice in Wonderland' and 'Peter Pan' as siblings. They attempt to help their parents to overcome the bereavement of the death of their eldest son. Filming began in August 2018. It is currently in the post-production stage and does not have a release date yet.
Read More: Upcoming Jamie Foxx Movies
3. Good Morning, Midnight (TBA)
The Netflix original 'Good Morning, Midnight' will be the seventh film directed by George Clooney. The film boasts of a star-studded cast with George Clooney (in the lead role), David Oyelowo, Felicity Jones, Kyle Chandler, and others. 'Good Morning, Midnight' is based on Lily Brooks-Dalton's book of the same name. The film depicts a scientist, alone in the Arctic, trying to contact a spacecraft returning to Earth. The movie is in the pre-production stage and does not have a release date as of yet.
Read More: Upcoming Milo Ventimiglia Movies
2. The Water Man (TBA)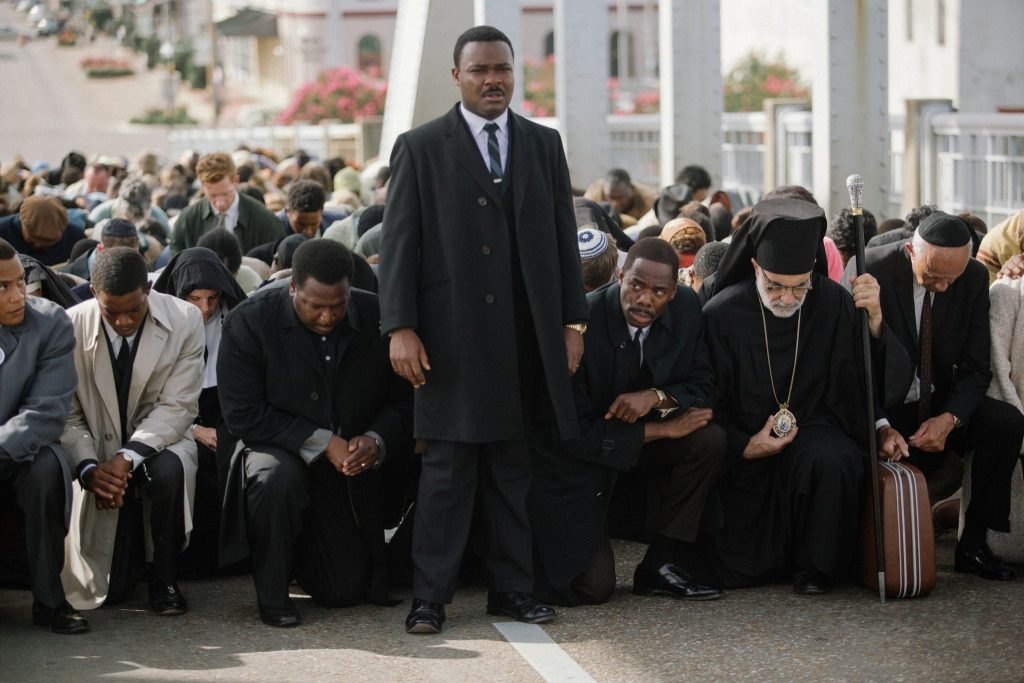 'The Water Man' is the feature directorial debut of David Oyelowo. This drama written by Emma Needell is set to witness Oyelowo performing three different roles as he is directing, producing and starring in the film. Oprah Winfrey is attached to the film as an executive producer. Shivani Rawat of ShivHans Pictures is financing and producing the project along with Oyelowo's Yoruba Saxon and Oprah Winfrey's Harpo Films. Besides David Oyelowo, the cast includes Rosario Dawson, Maria Bello, Alfred Molina, Amiah Miller, Lonnie Chavis, Holden Goyette, Peter James DeLuca, Mark Lavell, Daniel Vasic, and Ella Parks in various important roles. The plot revolves around a boy who sets out on a quest to save his ill mother. He is in the quest of a mythic figure who might possess magical healing powers. The film is in the production stage and has no scheduled release date till now.
Read More: Upcoming Eugenio Derbez Movies
1. Don't Let Go (2019)
'Don't Let Go' is an upcoming supernatural thriller directed by Jacob Aaron Estes. The film stars David Oyelowo, Storm Reid, Byron Mann, Mykelti Williamson, Shingle Azoroh and others in various roles. It premiered at the 2019 Sundance Film Festival in January 2019. The film is set to hit the theatres on August 30, 2019. The story goes something like this – a man's family dies in what appears to be a murder, but within some time he receives a phone call from one of the dead, his niece. He is not sure if she is a ghost or if he has gone mad. But it turns out that he has not lost his sanity. After receiving the call two weeks into the future, he works to prevent her death before it happens. Principal photography for the film commenced in July 2017.
ALREADY RELEASED:
The Lion Guard (2016-)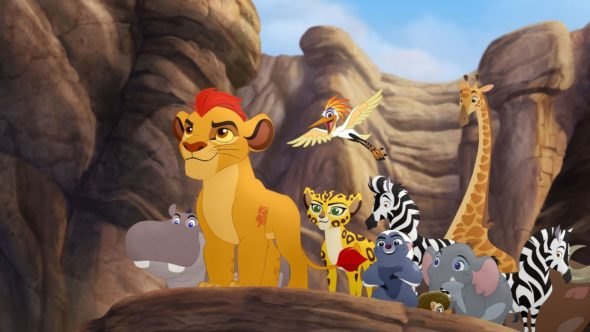 'The Lion Guard', created by Ford Riley is an animated TV series that serves as a sequel to Disney's 'The Lion King' (1994). The series airs on Disney Junior. It features the voices of Max Charles, Joshua Rush, Dusan Brown, Diamond White, Atticus Shaff, David Oyelowo and others. Oyelowo has voiced the character of Scar. The third and final season aired on August 3, 2019, and is currently running on television.
Read More: Upcoming Josh Hutcherson Movies
Les Miserables (2018-19)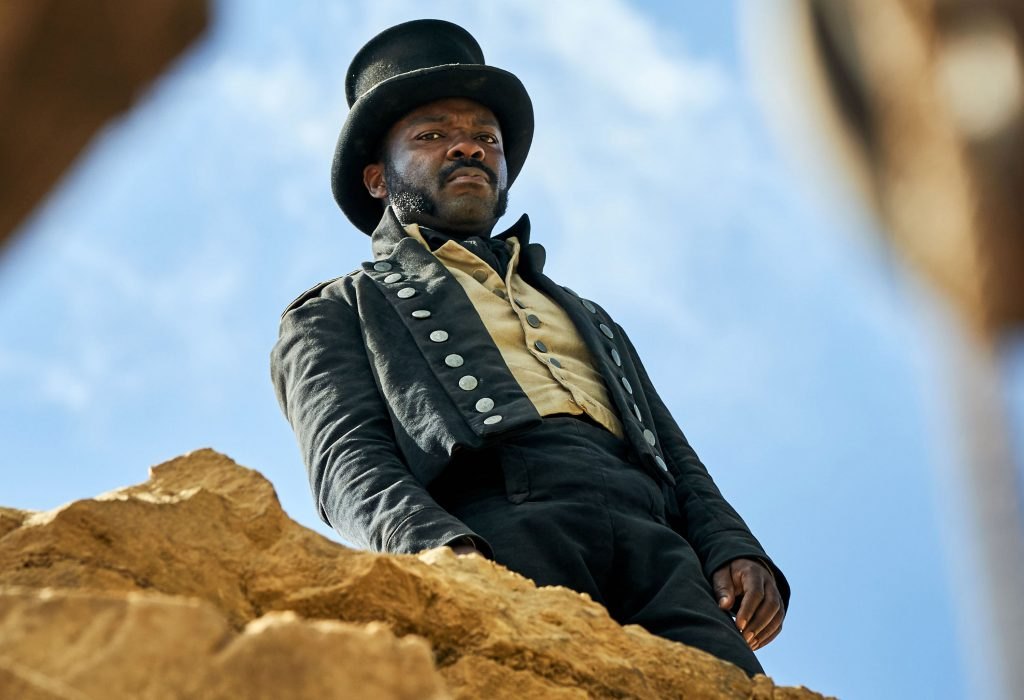 This mini-series is a television adaptation of Victor Hugo's famous novel of the same name. The story follows Jean Valjean as he avoids capture by the unyielding Inspector Javert. The series is set against the backdrop of post-Napoleonic France as unrest began to grip the city of Paris. David Oyelowo has portrayed the character of Inspector Javert. The cast also includes Dominic West, Adeel Akhtar, David Bradley, Emma Fielding, and others.
Read More: Upcoming Michael Pena Movies