Netflix's ''Delete' is a Thai thriller drama show directed by Parkpoom Wongpoom that involves a scandalous romance between two public figures that leads to unexpected roads. Trapped in a dwindling marriage, Lilly falls for another man behind her husband, Too's back and starts an illicit affair with Aim. Soon, however, Aim's girlfriend, Orn, threatens to reveal his entanglement with Lilly to the public, and things begin to complicate. Therefore, when she accidentally discovers a strange phone that can be used to make people disappear from existence with a simple click, it unravels a world of complications and secrets for everyone involved.
'Delete' is a show full of unpredictable twists and turns, with gripping storylines and engaging inter-character relationships. The show revolving around an ever-growing stack of mystery and intrigue ends with several unanswered questions. Therefore, if you're wondering about a potential second season for 'Delete,' here is everything you need to know.
Will Delete Season 2 Happen?
'Delete' Season 1 globally premiered on Netflix on June 28, 2023, with eight 40-50 minutes long episodes. Since its release, the show has received some mixed reviews, with people appreciating the show's riveting storyline while also recognizing its lightweight impact.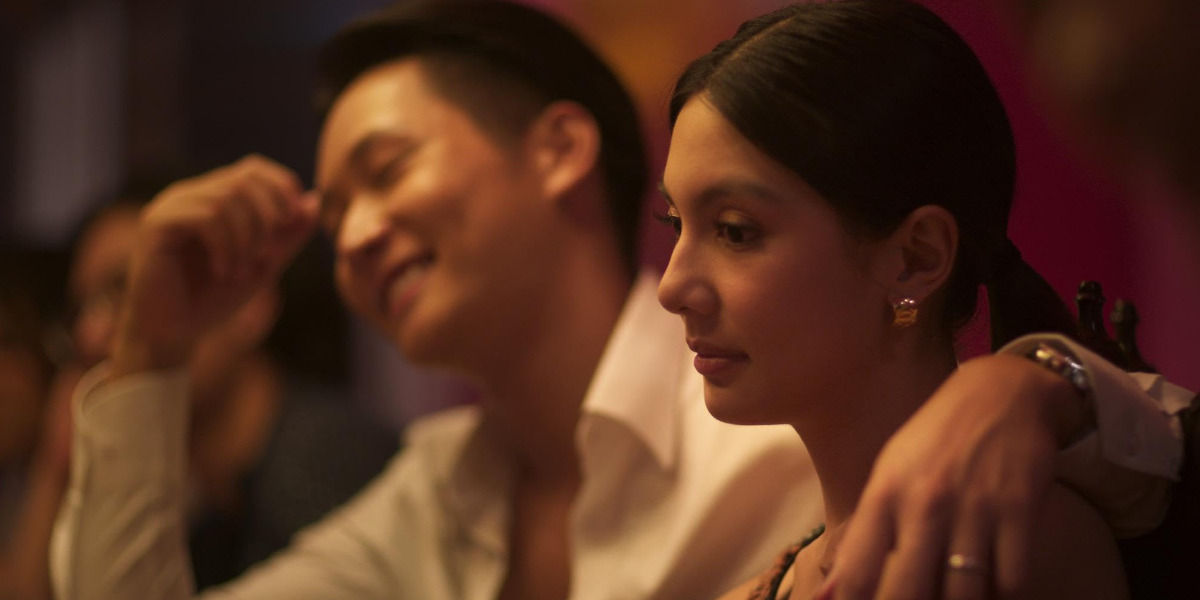 Although there haven't been any official announcements by either the show's production team or Netflix regarding a second season, the show itself indeed ends with heavy hopes for renewal. The show's primary plotline, revolving around Lilly's disappearance and the fraught relationship between her, Aim, and Too, seems to wrap up with the season's penultimate episode. Nevertheless, as the narrative ends, it reveals new secrets and mystery that throws the viewers into a loop.
By the end of season 1, Aim becomes too riddled with guilt and shame about his actions after his life spirals out of control. As a result, he asks Too, his thematic and literal nemesis, to delete him from existence using the strange phone. Moreover, after Lilly learns about the same, she finds herself in for another big surprise that tilts her world on its axis.
In Too's basement below his stables, Lilly finds a room full of chests containing several corpses of young girls that had gone missing from the town over the years. After Lilly learns about her husband's family's twisted secret, Too finds her. Although the show ends with a cliffhanger about Lilly's fate, it is heavily implied that Too doesn't delete Lilly for uncovering his father, Thee's dark past.
Too's secret opens up a world of possibilities within the show that a second season would likely explore. The reveal also directly affects Too's stepsister, June's secondary plotline, since the sister of June's best friend, Tong, is also disclosed as one of Thee's victims. The complications caused by Lilly's pregnancy and Aim's disappearance, paired with the tension between Tong and June, promise a stirring continuation for the story. Moreover, a second season can provide some much-needed background on Too's mysterious family, with its looming wealth and remote estates.
As such, there are multiple exciting avenues that a second season can explore. When working on the show's first season, Wongpoom recognized the story's vast scope for exploration. As such, he probably would be interested in picking his series back up again with another season. Nevertheless, Netflix rarely shies away from discontinuing shows, even if they may have ended on a cliffhanger.
Therefore, the show's performance and ratings will ultimately dictate the decision for a second season. Since 'Delete' is helmed by Wongpoom, a famous Thai filmmaker with movies like 2004's 'Shutter' and 2007's 'Alone' under his belt, the show is likely to gain a large audience. The same will help the show's chances at renewal and ensure a continuation of the story.
Development for the show can start in a few months should Netflix and the production company shortly, greenlight a second season. Since development and filming will take some time, viewers can expect a potential 'Delete' season 2 sometime in late 2024.
Read More: Delete Ending, Explained: What Happened To Lilly?