Denis Villeneuve is a French Canadian film director and writer. His feature film directorial debut 'August 32nd on Earth', released in 1998, premiered in the Un Certain Regard section at the 1998 Cannes Film Festival.
His second film, 'Maelström', released in 2000, attracted further attention and screened at festivals worldwide, winning the award for Best Canadian Film from the Toronto International Film Festival. He followed that up with the critically acclaimed film 'Polytechnique' in 2009 about the shootings that occurred at the Montreal university. His fourth film 'Incendies', released in 2010, garnered critical acclaim when it premiered at the Venice and Toronto International Film Festivals in 2010. He followed it with the crime thriller film 'Prisoners', released in 2013, starring Hugh Jackman and Jake Gyllenhaal.
He won Best Director for his sixth film, the psychological thriller 'Enemy', released in 2014, at the 2nd Canadian Screen Awards. Later in 2014, Villeneuve directed the crime thriller film 'Sicario', starring Emily Blunt, Benicio del Toro, Daniel Kaluuya, and Josh Brolin.
He subsequently directed his eighth film, 'Arrival' in 2016, starring Amy Adams and Jeremy Renner. It received eight nominations at the 89th Academy Awards, including Best Picture, Best Director, and Best Adapted Screenplay, ultimately winning one award for Best Sound Editing.
He directed 'Blade Runner 2049', the sequel to Ridley Scott's 'Blade Runner' in 2017. It was released to overwhelming critical acclaim despite middling box office returns. At this point, you might be wondering what is Denis Villeneuve's next film. Well, we have the full details. Recently, details were revealed about the upcoming Denis Villeneuve film. Here it is..
Dune (2020)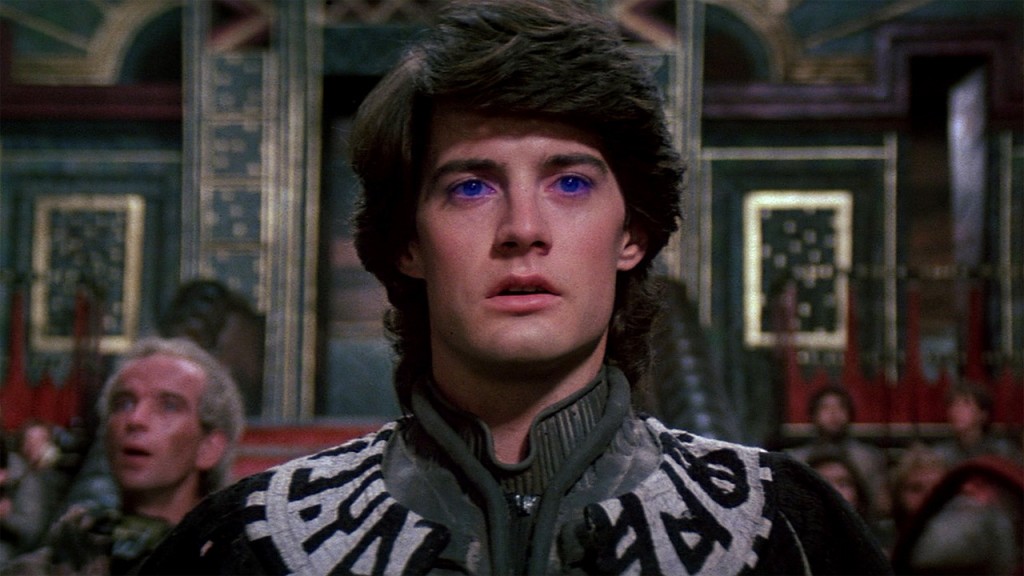 'Dune' is an upcoming movie to directed by Denis Villeneuve. The movie would be based on a novel by Frank Herbert and a screenplay by Eric Roth. For Villeneuve, 'Dune' is a dream project. In a September 2016 interview with Variety, while promoting Blade Runner 2049, he described adapting Dune as "a longstanding dream of mine" but "it's a long process to get the rights and I don't think I will succeed."
Production on 'Dune' is set to begin in the first half of 2019. It is expected that Rebecca Ferguson will star alongside the previously cast Timothee Chalamet, who will take on the lead role of Paul Atreides. Ferguson is expected to take on the role of Atreides' mother, Lady Jessica.
Set in the distant future, 'Dune' is expected to follow Paul Atreides, the hero of Dune, whose family assumes control of the desert planet Arrakis. He is the fifteen year old heir to the House of Atreides, the aristocratic rulers of the planet Caladan. He eventually gains superhuman powers, rises to the top of the political ladder, and becomes a godlike figure – all of which was Frank Herbert's way of commenting on the problems of absolute power and undisputed heroes. As the only producer of a highly valuable resource, jurisdiction over Arrakis is contested among competing noble families. After Paul and his family are betrayed, the story explores themes of politics, religion, and man's relationship to nature, as Paul leads a rebellion to restore his family's reign.
In Lynch's film, Paul Atreides was played by Kyle MacLachlan, with whom he would become a regular collaborator. At the time, MacLachlan was 24, certainly too old for Paul, although not much older than the actor who will play the part in Villeneuve's film, Timothee Chalamet.
With movies like 'Blade Runner 2049' under his belt, it seems only fair to expect that Denis Villeneuve could do justice to the film that has already been adapted by one the greatest geniuses of the surreal cinema in Hollywood, David Lynch, who was not very successful in adapting the same and later went on to distance himself from the movie claiming curtailment of artistic vision. Much details as to the complete cast and crew is not yet available. Release dates would be updated once they are announced.
Read More About Upcoming Films of: Christopher Nolan | Wes Anderson | Steven Spielberg