'On the Waterfront,' 'Guess Who's Coming to Dinner' and 'Bad Day at Black Rock.' Like in any cinephile's life, these are some of the classics dear to the heart of actor Dennis Haysbert. He grew up in San Mateo, Calif., in a family of nine children. At the age of 10, he happened to watch the above classics and fell head over heel in love with cinema. 'I took one thing to heart that I heard from Sidney Poitier in 'Guess Who's Coming to Dinner,' and it resonated so much with me,' he once said in an interview with The New York Times. 'Dad, you always looked at yourself as a black man. I look at myself as a man,' he quoted it from memory. Haysbert has managed to work steadily in movies and television alike since his first movie in a leading role 'Love Field.' His role opposite Michelle Pfeiffer in the 1992 film earned him critical acclaim and more promising offers. The 2002 movie, 'Far From Heaven' with Julianne Moore elevated his status as a dependable character actor.
Haysbert has shifted his focus into television in recent years. The 2001 Fox series '24' he played the role of Senator David Palmer, who became the first black president of the United States. The 2006 CBS series 'The Unit,' that ran from March 7, 2006, to May 10, 2009, catapulted him as a household TV celebrity. The action drama also conferred with his a rare recognition, an African-American actor in the lead role of an American drama series! With a career spanning more than two decades and massive roles to his credit, Haysbert has achieved the 10-year-old's dream, to become an A-lister in Hollywood. At this point, the question that might be circling your mind is what is the next Dennis Haysbert movie and TV show? Well, the good news is that we have a clear answer to that question. Here's the list of upcoming Dennis Haysbert films/TV shows scheduled to release in 2019 and 2020. We can only hope that the latest Dennis Haysbert movies would be as good as some of his recent ones.
3. Breakthrough (2019)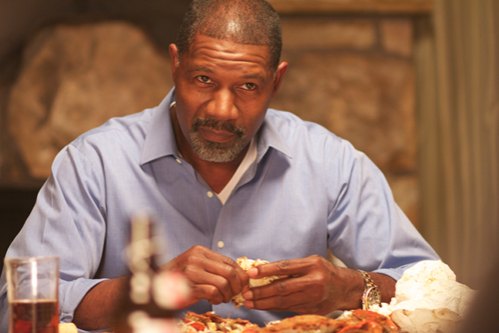 Based on the 2017 book 'The Impossible: The Miraculous Story of a Mother's Faith and Her Child's Resurrection,' written by Joyce Smith and Ginger Kolbaba, 'Breakthrough' is touted as a miracle drama. The movie centers on the real-life incident of the 14-year-old John Smith's apparent death and return to life after an hour. John fell into an icy lake and was underwater for nearly 15 minutes. The boy was declared dead by the hospital authorities after all their efforts to save him failed, including a CPR which was performed for 27 minutes. When his mother Joyce Smith, played by Chrissy Metz, walked into the room and started praying from her heart for her dead son, John's heart started to beat again!
Dennis Haysbert plays the chief doctor at Cardinal Glennon Hospital where John Smith was brought in frozen. The doctor sincerely tries to save John but never agrees with the miracle worker theory and sees the events strictly from his medical point of view. Haysbert joins an ensemble cast which includes, Chrissy Metz, Topher Grace, Josh Lucas, Mike Colter, Marcel Ruiz, Isaac Kragten, Ali Skovbye, and Taylor Mosby. 'Breakthrough' is directed by Roxann Dawson and executive produced by NBA superstar Stephen Curry. The movie opens on April 17, 2019.
2. Surveillance (TBA)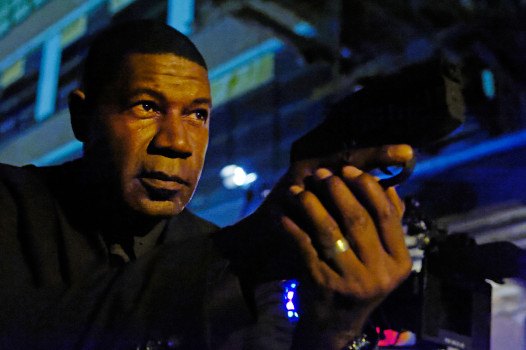 The drama pilot, 'Surveillance' marks Dennis Haysbert's return to CBS after the hit series, 'The Unit.' Created by Matt Reeves, David C. White and Patricia Riggen, the TV movie has Haysbert pairing up with Sophia Bush. The plot revolves around the head of communications for the NSA, Maddy, played by Bush. Her loyalty is torn between keeping the government's secrets safe and dealing with her own demons. Haysbert plays NSA Deputy Director Barry, who is a mentor and friend for Maddy. In addition to Haysbert and Bush, the project also has Catalina Sandino Moreno, Matthew Modine, Allen Leech, and Raphael Acloque. 'Surveillance' is directed by Patricia Riggen from a screenplay written by David C. White.
Read More: Upcoming David Strathairn Movies
1. Secret Obsession (TBA)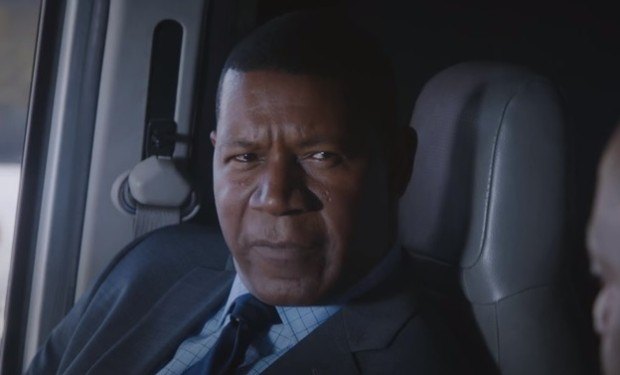 Directed by Peter Sullivan, Netflix's 'Secret Obsession' is touted as a thriller. Dennis Haysbert plays the lead role in the movie alongside Brenda Song and Mike Vogel. The plot revolves around a young woman who slips into amnesia as an aftermath of a brutal assault. Though she slowly manages to recollect her memories, she has lost her trust in the people around her. She realizes that her sense of security has gone forever and she can't put her faith on anything or confide on anyone. The predicament leads her into a dangerous quest to know the real scheme behind the assault.
Peter Sullivan, who is known for 'Jingle Belle,' 'Wrapped up in Christmas' and 'The Wrong Cruise,' directs the movie from a screenplay co-written by him along with Kraig Wenman. Jeffrey Schenck and Barry Barnholtz are the producers of the film while Brian Nolan and Peter Sullivan serve as co-producers. Apart from the official statement issued by the streaming platform and a Facebook post that appeared on Haysbert's official page, no further updates about the project have came out. Both Netflix and Haysbert haven't revealed anything about the current status of 'Secret Obsession.'
Read More: Upcoming Mike Colter Movies