The Los Angeles born actress Diane Keaton started her acting career on stage. Keaton's first major role was in the Broadway musical 'Hair.' In 1968, Keaton started her long-term and fruitful collaboration with Woody Allen. The duo's first successful Broadway project was 'Play It Again, Sam.' They went on to make movies like 'Play It Again, Sam' (1972), the screen adaptation of the stage play. Keaton's big breakthrough came in when Francis Ford Coppola cast her in the role of Kay Corleone in the Oscar-winning film, 'The Godfather'. The movie catapulted Keaton into instant stardom. She reprised her role in the sequel, 'The Godfather: Part II' (1974). Her other major movies include 'Allen again in Sleeper' (1973) and 'Love and Death' (1975).
Keaton delivered her career-best performance when she reunited with Woody Allen for the movie 'Annie Hall.' Allen created the titular character exclusively for Keaton. As always, Keaton didn't disappoint Allen and the viewers. She won the Oscar and the British Award for Best Actress for her stunning portrayal of Annie. The character became a cultural icon; Annie's unisex clothes, mannerisms and awkward speech are truly unforgettable. Keaton became the poster girl of a generation with the movie. Her other movies include 'Reds' (1981), 'Heaven, (1987), 'The Godfather Part III' (1990). 'Father of the Bride' (1991),' 'Father of the Bride Part II' (1995), and Manhattan Murder Mystery (1993).'
During the later stages of her career, Keaton worked in comedic hits like 'The First Wives Club' and 'Something's Gotta Give', and she continues to display her versatility as an actress. At this point, the question that might be circling your mind is what is the next Diane Keaton movie or TV show? Well, the good news is that we have a clear answer to that question. Here's the list of upcoming Diane Keaton films/TV shows scheduled to release in 2019 and 2020. We can only hope that the latest Diane Keaton movies would be as good as some of her recent ones.
3. Poms (2019)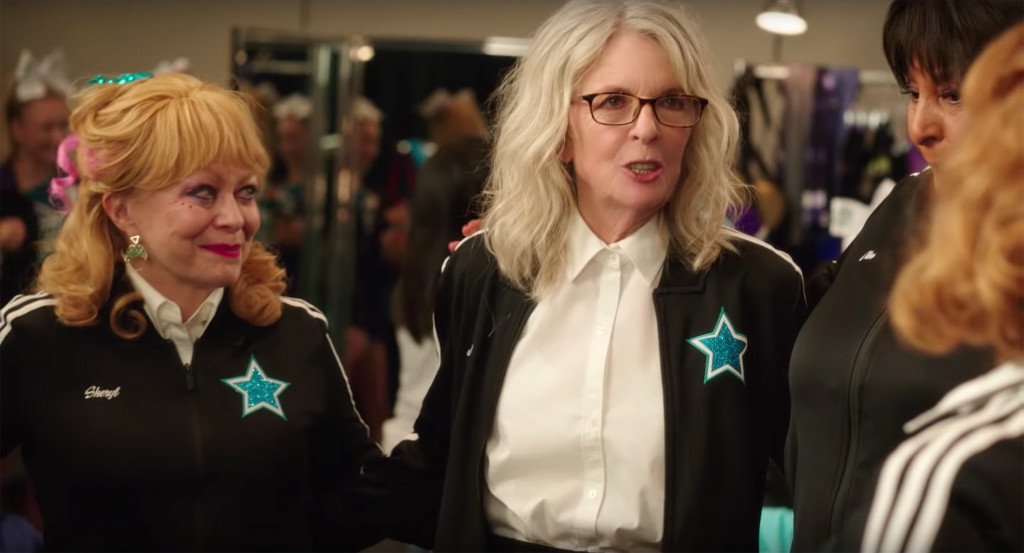 Described as "senior-citizen cheerleader comedy" by Variety, 'Poms' features Diane Keaton, Jacki Weaver and Pam Grier in the lead roles. The movie is directed by Zara Hayes from a script written by Shane Atkinson, based on a story by Hayes and Atkinson. 'Poms' follows a group of aged women who set up a cheer-leading gang within their retirement community. Keaton and Weaver play Martha and Sheryl, who take initiative to form the cheerleaders club. "I think in this day and age, people realize that you don't have a 'use by' date", Weaver told Variety. "Some of us can keep on going. Some of us still look to the future and make the most of the present." Keaton's 2018 rom-com 'Book Club,' has earned $68M at the box office. The iconic 73-year-old actress is now all set to repeat her magical spell in the box office. 'Poms' comes to theaters for Mother's Day weekend on May 10, 2019.
2. Green Eggs and Ham (TBA)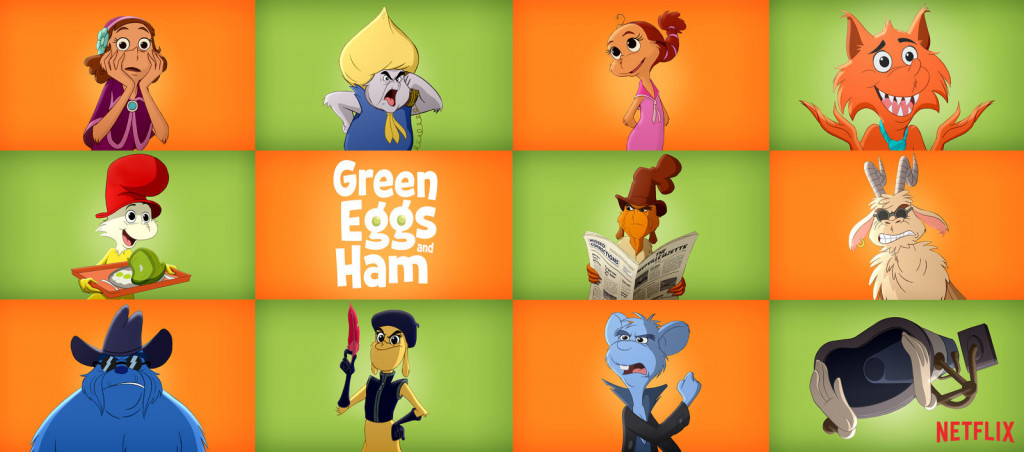 The animated series 'Green Eggs and Ham' is an adaptation of Dr. Seuss book of the same name. The series features Diane Keaton alongside Michael Douglas, Adam DeVine, Ilana Glazer, Eddie Izzard, and Tracy Morgan among others. 'Green Eggs and Ham' follows Guy and Sam, who embark on a road trip to save an animal imprisoned in a faraway zoo. The journey turns out to be a soul searching expedition which gives them new insights about hope, friendship and a few exotic recipes.
Keaton voices Michellee and the other voice cast, apart from the aforementioned names, includes Jeffrey Wright, Jillian Bell, and Daveed Diggs. After more than four years in the making, the series is set to air on the streaming platform, reports Variety. Executive produced by Ellen DeGeneres and Warner Bros. Television, the show is one of the major offerings from Netflix to the kids and family programming slate. 'Green Eggs and Ham' is a "very ambitious 13-episode animated original series with feature-quality animation", Netflix chief content officer Ted Sarandos told Variety. No release date is attached to the project yet.
Read More: Upcoming Meryl Streep Movies
1. Divanation (TBA)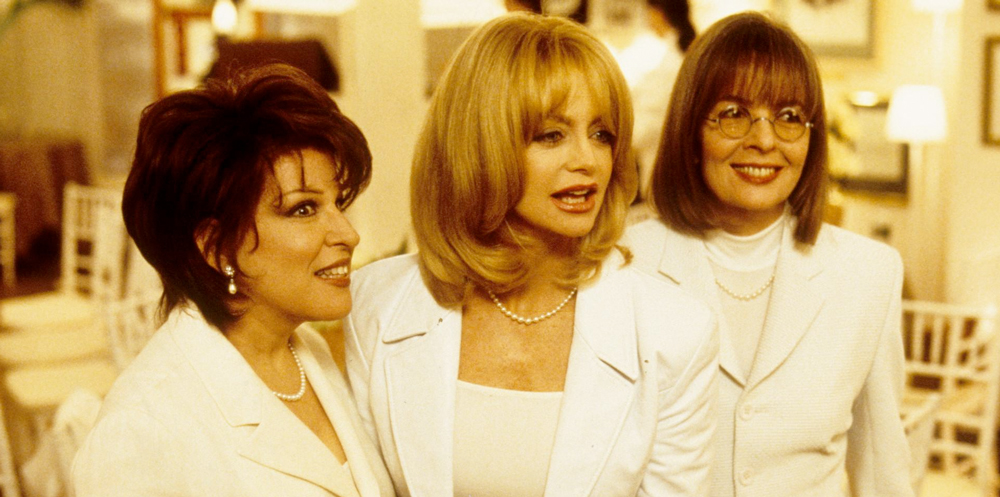 The long-gestating Netflix feature 'Divanation' is touted as a comedy and has Diane Keaton, Goldie Hawn and Bette Midler playing the lead roles. The trio play members of a former singing group who's forced to reunite 30 years after their split-up during a tour. As the celebrated singers set to reconnect and reconcile, the reunion turns out to be tense and painful for all three of them. But the meeting helps them to see their lives so far in a new light and realize what made them so successful.
Joey Syracuse wrote the script for 'Divanation.' The three actresses team up again after a gap of 20 years. They worked together in the 1996 rom-com 'The First Wives Club', directed by Hugh Wilson. The movie went on to become a surprise box-office hit. But the latest reports about 'Divanation' are ominous. There are unconfirmed reports that the project is a no-go. Netflix hasn't come up with an official explanation about the uncertainty in the project. "The script was flawed and no one was able to really fix it, and everybody decided to let it go", Goldie Hawn told Daily Mail in 2017. Though the project has slipped into oblivion, it did arise curiosity for quite some time.
Read More: Upcoming Julia Roberts Movies