While holiday movies usually hit on the themes of love, hope, redemption, and cheer, they are almost incomplete if nobody does a tale on Santa Claus. Disney+, Disney's streaming service, steps into the game here, giving viewers just what they want, with 'Noelle'.
The movie takes a different look at Santa Claus' family. Instead of focusing on how he gives gifts and interacts with others, we look at Santa's family, and how it can be just as dysfunctional as any other family. With the platform set to provide tough competition, Disney will be making all the right moves to keep the momentum going. With extremely talented cast members, 'Noelle' promises to be a movie that people watch repeatedly, to get in a good mood. When this is coupled with the fact that popular holiday movies usually get sequels, we cannot help but feel that 'Noelle 2' might arrive sooner than we think. With that in mind, let us tell you everything we know about the movie's sequel.
Disney's Noelle 2 Plot: What Is It About?
'Noelle' follows the story of Kris Kringle, who is about to hang up his proverbial socks as Santa Claus. His son, Nick Kringle has to step up but seems to crumble under the pressure of delivering gifts all around the world. Nick's sister, Noelle, suggests he take a vacation, but he disappears. She has to leave her home in the North Pole to track him down, leading to several adventures. Meanwhile, Gabriel, their ill-prepared cousin wants to turn Santa's workshop into an online delivery store. Since the movie wonderfully weaves in a modern-day relevance to the story, we could see 'Noelle 2' head down a similar path, where Santa has to compete with forces he has never faced, namely, online delivery sites that give anything the users desire, right at their doorstep.
There is a chance that the sequel could see Nick as Santa, going about his business, and his adventures would drive the plot of the movie forward. Since Nick is shown to be a layered character, someone who often is unsure of his actions, it would be refreshing to see a Santa who is just as human as we are. On that note, we would definitely love to see Noelle return, and in the age of Disney's political correctness, perhaps we might get a female Santa, which would immediately set a feminist example, drawing more viewers to the sequel.
There are several directions that 'Noelle 2' could take, but we are sure that the heartening sibling relationship between Nick and Noelle will be at the crux of the film, holding it together and shaping all the action.
Disney's Noelle 2 Cast: Who Is In It?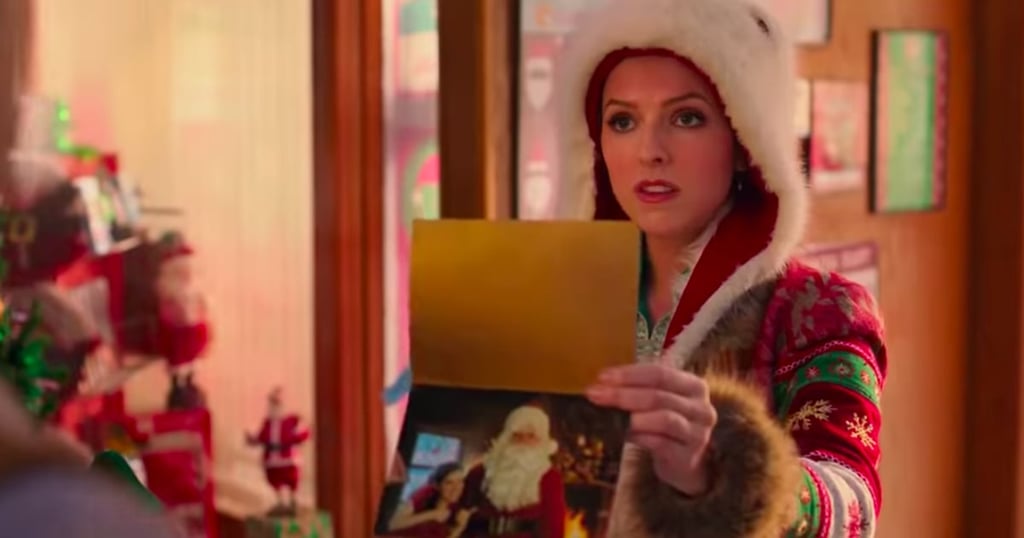 Disney has assembled an all-star cast for its pioneer holiday Christmas film, principal among them being Anna Kendrick as the titular character and Bill Hader as Nick Kringle. Accompanying the duo is Shirley MacLaine as Elf Polly, Noelle's childhood nanny, Billy Eichner as Gabriel Kringle, Noelle and Nick's cousin, Julie Hagerty as Mrs. Kringle, Ron Funches as Elf Mortimer, Brayan Brendle as Kris Kringle, the former Santa, Maceo Smedley as Alex, Michael Gross as Elder Elf Abe, Chelah Horsdal as Dr. Shelley Sussman, Anna Van Hooft as Elf Mary, Anthony Konechny as Elf Ted, Kingsley Ben-Adir as Jake Hapman, Burgess Jenkins as Dan, and Diana Maria Riva as Helen Rojas.
In the event of a sequel, we are sure to see Hader and Kendrick return as Nick and Noelle. While we hope to see some other popular characters like Polly and Kris as well, it remains to be seen which direction the movie's plot actually takes. That will determine the cast that is going to be performing, and whether any new members will be on board for 'Noelle 2'.
Disney's Noelle 2 Crew: Who Is Behind It?
Marc Lawrence has both written and directed the film, 'Noelle'. His earlier credits include 'Two Weeks Notice' (2002), 'Music and Lyrics' (2007), 'Did You Hear About the Morgans?' (2009), and 'The Rewrite' (2014). The film is produced by Suzanne Todd from Disney. Lawrence is expected to return in case there is a sequel since he knows the project rather well already. He is in a unique position to guide the story forward while maintaining continuity.
However, Disney is well known for handpicking crews with great care, since they believe in championing individual visions within a larger tested framework of success. Thus, a new director might be on board, but Lawrence is likely to be kept on as part of the crew since the sequel would benefit from his creative inputs.
Disney's Noelle 2 Release Date: When Will It Premiere?
'Noelle' is available on Disney+. The movie took around two years to make once the wheels starting turning. However, the sequel will not take as long since a cast is already in place. That being said, it will take some time to come up with a story even if 'Noelle 2' is immediately greenlit. With that in mind, our best guess is that Noelle 2 will release by the end of 2021.
Disney's Noelle 2 Trailer:
'Noelle 2' does not have a trailer yet, but you can check out the trailer for 'Noelle' below.
Read More in Preview: Marvel's Hero Project