Djimon Hounsou shot to stardom after his supporting role playing Solomon Vandy in 2006's 'Blood Diamond'. His performance alongside Leonardo Di Caprio and Jennifer Connelly won him considerable plaudits. The performance spurred more roles in several films and TV shows since for the Beninese actor. Before 'Blood Diamond', he won widespread recognition for the role of Cinqué in Steven Spielberg's 'Amistad' (1997). He was then cast in 'Gladiator' (2000) playing a gladiator named Juba who befriends Maximus played by Russell Crowe. He went on to star in Jim Sheridan's 2002 film 'In America' as well.
His performances in both 'In America' and 'Blood Diamond' won him an Academy Award nomination for Best Supporting Actor for each film respectively.
In both the Marvel Cinematic Universe and the DC Extended Universe, Hounsou is featured playing a diverse range of characters. In the Marvel Cinematic Universe, he plays Korath the Pursuer in 'Guardians Of The Galaxy' (2014). Likewise, he plays the Fisherman King in 'Aquaman' (2018) and appears in 'Shazam!' as well.
He also starred along with Angelina Jolie in 'Lara Croft Tomb Raider: The Cradle Of Life' (2003) and played Jean Roqua in the hit action film 'Never Back Down' in 2008. Shifting from his usual type of roles he acted in the romantic comedy 'Baggage Claim' in 2013. He also voiced the character Drago in the animated film 'How to Train Your Dragon 2' in 2014.
His other film acting credits include 'The Four Feathers' (2002), 'Biker Boyz' (2003), 'Blueberry' (2004), 'The Island' (2005), 'Beauty Shop' (2005), 'Eragon' (2006), 'Push' (2009), 'The Tempest' (2010), 'Seventh Son' (2015), 'Furious 7' (2015), 'Air' (2015), 'King Arthur: Legend Of The Sword' (2017), 'Same Kind of Different as Me' (2017).
On the television front, he has modest credits. He starred in 'Beverly Hills 90210' (1990), 'ER' (1999) for 6 episodes, 'Soul Food' (2001), 'Alias' (2003-04) for 3 episodes, 'Wayward Pines' (2016), 'DreamWorks Dragons' (2018), and 'The Longest Day in Chang'an' (2019). He also voiced T'Challa/Black Panther in the animated TV series 'Black Panther' (2010).
Hounsou has starred and is set to star in several new upcoming films. Here is a list of his projects lined up for the near future. The actor will surely be looking to mesmerize us with his performances yet again.
5. Charlie's Angels (2019)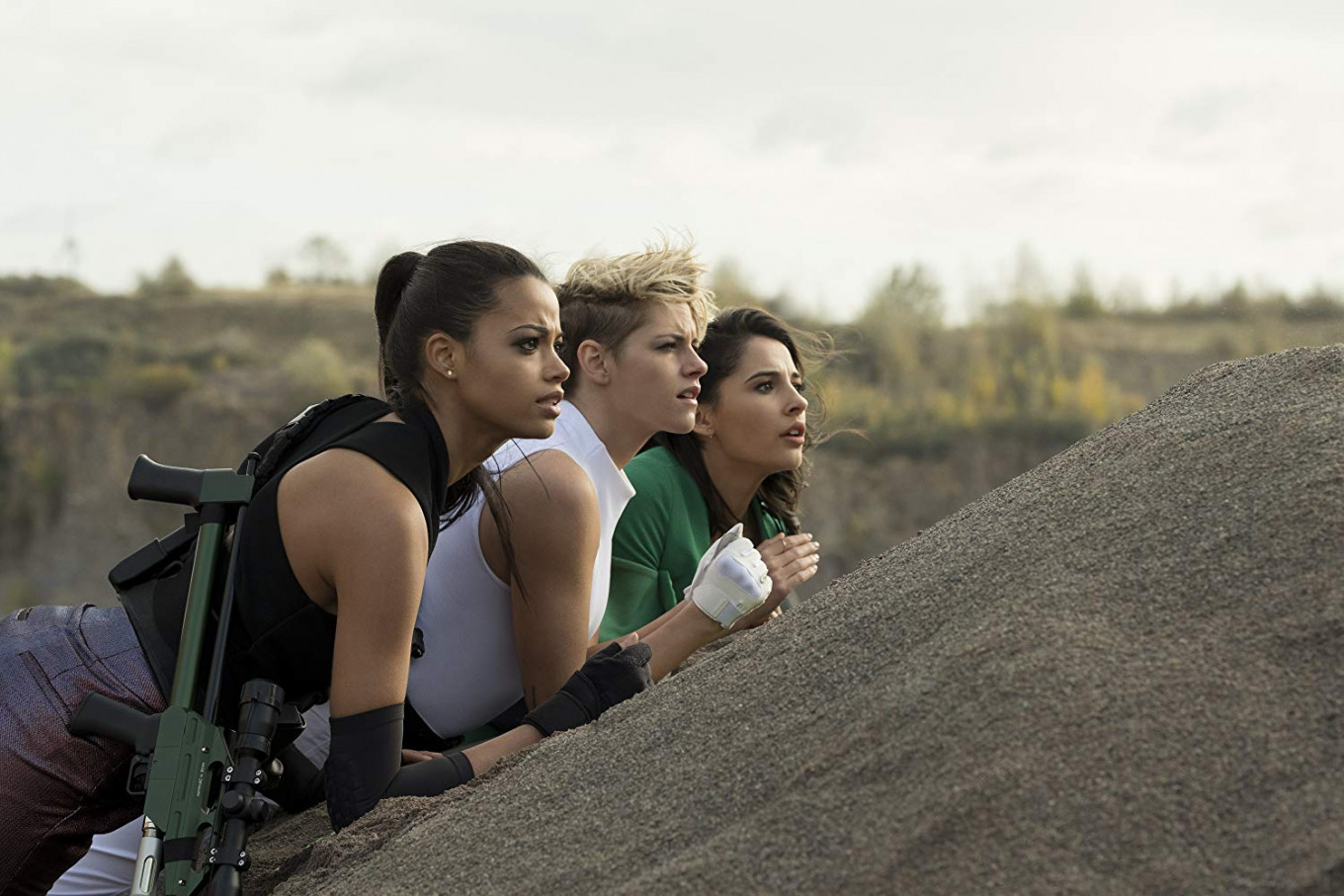 The new 'Charlie's Angels' reboot starring Kristen Stewart, Naomi Scott, and Hailee Steinfeld has fans excited already. However, it isn't exactly a reboot but a continuation of the earlier storyline. The film will be the third feature film of the 'Charlie's Angels' series after the first two films 'Charlie's Angels' and 'Charlie's Angels: Full Throttle' starring Cameron Diaz, Lucy Liu, and Drew Barrymore. Djimon Hounsou plays Sam Bosley one of Charlie's assistants in the upcoming movie. The film is set to be released on 15th November 2019.
4. The King's Man (2020)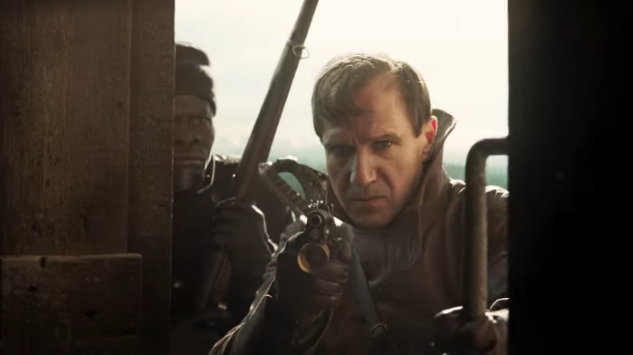 'The King's Man' is an action film co-written, directed and produced by Matthew Vaughn. The film is loosely based on the comic book series 'Kingsman', by Dave Gibbons and Mark Millar. It also serves as a prequel to the 'Kingsman' franchise. The upcoming film has a star-studded cast lineup including Ralph Fiennes, Gemma Arterton, Tom Hollander, Rhys Ifans, Matthew Goode, Harris Dickinson, Daniel Brühl, Djimon Hounsou, and Charles Dance. It is to be released on February 14th, 2020.
Read More: Upcoming Bobby Cannavale Movies
3. A Quiet Place 2 (2020)
The sequel to 2018's horror flick 'A Quiet Place' is 'A Quiet Place 2'. The film is written and directed by John Krasinski and produced by Michael Bay, Andrew Form, and Brad Fuller. The film has an ensemble star cast which includes Emily Blunt, Millicent Simmonds, Cillian Murphy, Noah Jupe, and Djimon Hounsou. It is all set for a 20th March 2020 release.
2. What If…? (2021)
'What If…?' is an upcoming animated TV series depicting crucial moments from the Marvel Cinematic Universe and twisting and turning them, leading to different alternate endings. Djimon Hounsou lends his voice to Korath in the series. The show is going to air on Disney+.
1. Blazing Samurai (TBA)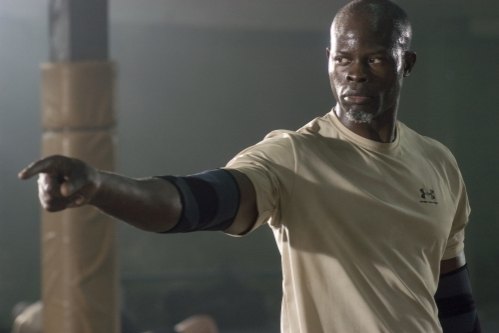 Upcoming animated action-comedy film 'Blazing Samurai' has a star cast lending their voices to the characters. It is directed by Chris Bailey and is based on Mel Brooks' 1974 Western comedy film 'Blazing Saddles'. The cast includes Michael Cera, Ricky Gervais, Samuel L. Jackson, George Takei, Gabriel Iglesias, Djimon Hounsou, Michelle Yeoh, Mel B, and Mel Brooks.
Read More: Upcoming Sebastian Stan Movies
ALREADY RELEASED
Serenity (2019)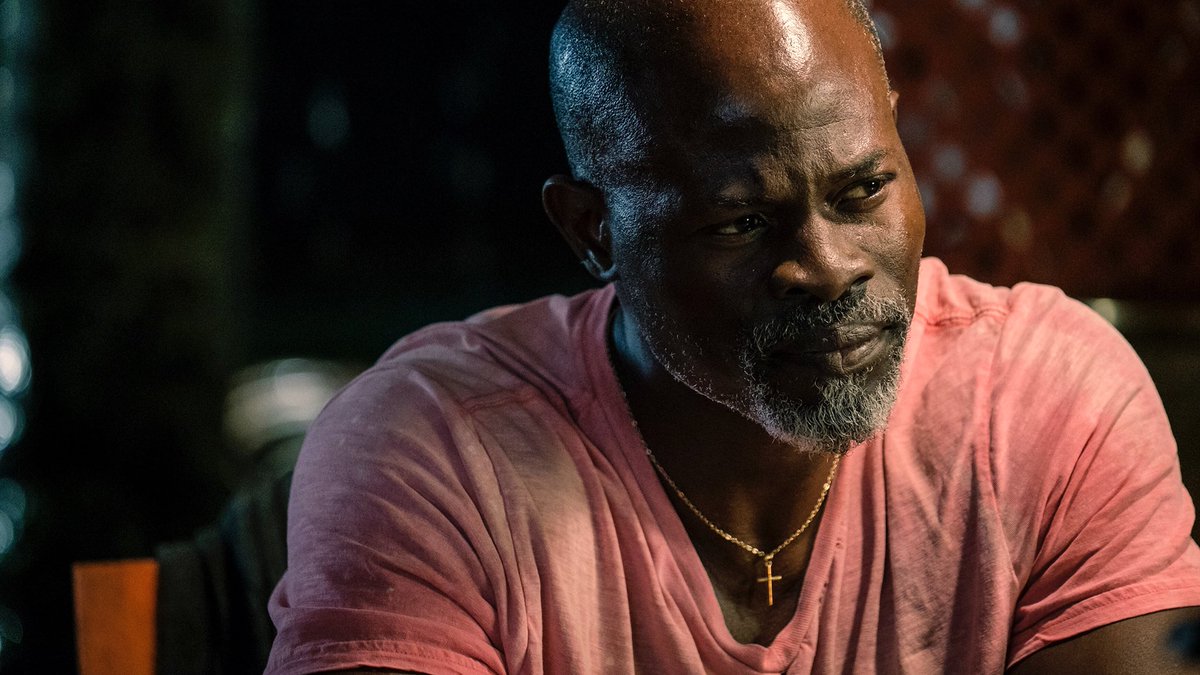 Djimon Hounsou features in the fantasy thriller 'Serenity' written, produced and directed by Steven Knight. The film stars Matthew McConaughey, Anne Hathaway, Diane Lane, Jason Clarke, and Jeremy Strong, apart from the Beninese actor. It tells the story of a fishing boat captain who is asked by his ex-wife to kill her abusive new husband. It released on January 25th, 2019.
Captain Marvel (2019)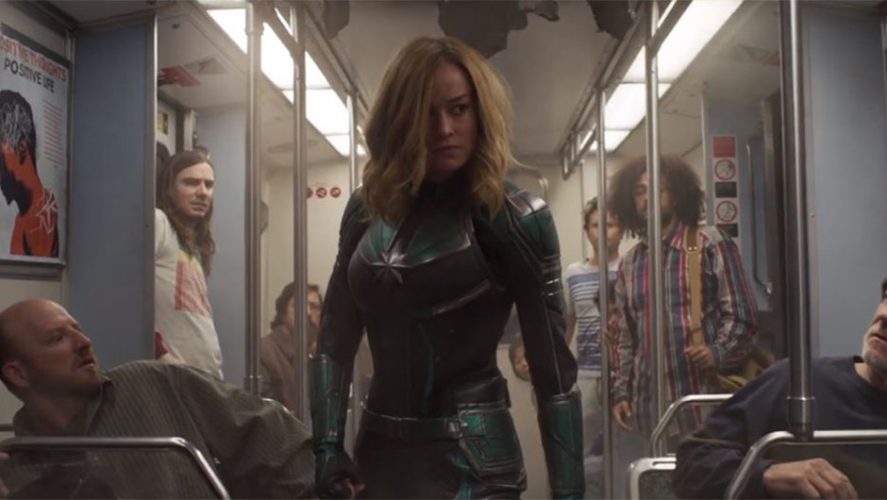 Hounsou reprises his role as Korath from 'Guardians of the Galaxy' in 'Captain Marvel', a Marvel Cinematic Universe film, directed by Anna Bolden and Ryan Fleck. Brie Larson stars as Carol Danvers, along with a star cast of Samuel L. Jackson, Ben Mendelsohn, Lee Pace, Lashana Lynch, Gemma Chan, Annette Bening, Clark Gregg, and Jude Law.
The story is set in 1995 when the Earth is caught in the middle of an intergalactic conflict between alien civilizations. It follows Carol Danvers as she becomes Captain Marvel to save the Earth. The film released on 27th February in the U.K. and 8th March in the United States. It grossed $1.128 billion at the box office worldwide.
Shazam! (2019)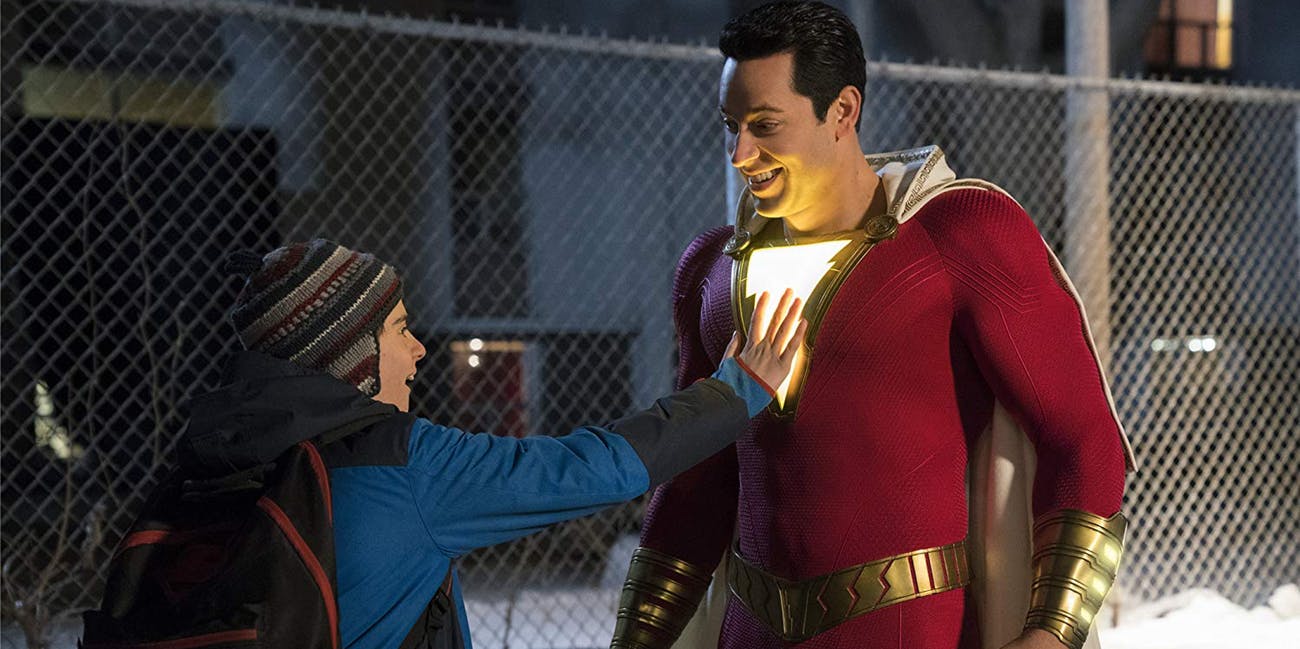 The film 'Shazam!' from the Marvel Cinematic Universe is directed by David F. Sandberg. It follows the story of Billy Batson, a teenage boy who can turn into an adult superhero. Billy is chosen by the ancient wizard Shazam to receive superpowers. Billy and his friend then try to stop the evil Dr. Thaddeus Sivana after uncovering all of his superpowers.
The film stars Asher Angel as Billy Batson and his adult superhero form played by Zachary Levi. Other stars of the film include Mark Strong, Jack Dylan Grazer, and Djimon Hounsou. Hounsou appears in the role of the Wizard Shazam in the movie. The film released on April 5th, 2019 in the United States.
Read More: Upcoming Ed Harris Movies