The tenth episode of the FOX's action series '9-1-1' season 6 revolves around a dry thunderstorm that hits the city of Los Angeles. While the city deals with the storm, the Buckley siblings Buck and Maddie host their parents Phillip and Margaret at Maddie and Howie "Chimney" Han's new house. Buck also reveals that he donated his sperm to his friend Connor and his wife Cameron. Meanwhile, he and Chimney rush to an emergency intervention since a building is burning down. While trying to extinguish the fire at the place, Buck's life gets threatened, alarming the viewers concerning his life and Oliver Stark's commitment to the show. So, does the beloved character die? Should we be worried about Stark's possible departure? Let's find out! SPOILERS AHEAD.
Does Buck Die?
The tenth episode of the sixth season follows several emergencies caused by the dry thunderstorm that hits Los Angeles. The firefighters and paramedics of Station 118 intervene in several emergencies while dealing with their own personal concerns. At the end of the episode, Buck and Chimney join the rest of Station 118 to evacuate a burning building and extinguish the fire at the place. While Chimney is about to climb the ladder to extinguish the fire, Buck stops him and says that he will go up instead of him. Buck has been having a great day as his parents, sister Maddie, and brother-in-law Chimney get along without much drama and he wants to end the same on a high note, which makes him climb the ladder.
While Buck is at the top of the ladder, he gets struck by a lightning and ends up having a full cardiac arrest. His best friend Edmundo "Eddie" Díaz climbs up the ladder and lowers him, only for Chimney and Henrietta "Hen" Wilson to team up to save him. They fail to find a pulse or heartbeat in Buck and the firefighter gets transferred to a hospital. However, Buck hasn't died, at least not yet. Showrunner Kristen Reidel confirmed that his heart will beat again in the eleventh episode of the season.
"[Buck] gets hit by lightning, and his heart stops, and the team tries to revive him for several minutes and struggles to do that. They cannot get his heart back. Fortunately, they do in the next episode," Reidel told TV Insider. Having said that, it is still unknown whether Buck will recover or die. "[Buck] is in a coma, and he has suffered damage to his heart and his lungs, and it's touch and go for Buck throughout all of Episode 11," the showrunner added. Thus, Buck's life is hanging by a thread as he will be in a coma without any guarantee that he will survive. Does that mean Oliver Stark is leaving the series? Let's see.
Is Oliver Stark Leaving 9-1-1?
As of yet, neither FOX nor Oliver Stark has released a statement concerning the actor's departure from '9-1-1.' One thing that's certain is that Stark features extensively in the eleventh episode of the sixth season as Buck will be placed in a medically induced coma. The firefighter will have an "alternate universe fever dream," according to Stark's interview with EW. "Buck is in a realm between life and death. He gets to explore what life might be like had some big things in his life gone down differently, things that have really made him the person he is," the actor previewed the next episode in the same interview.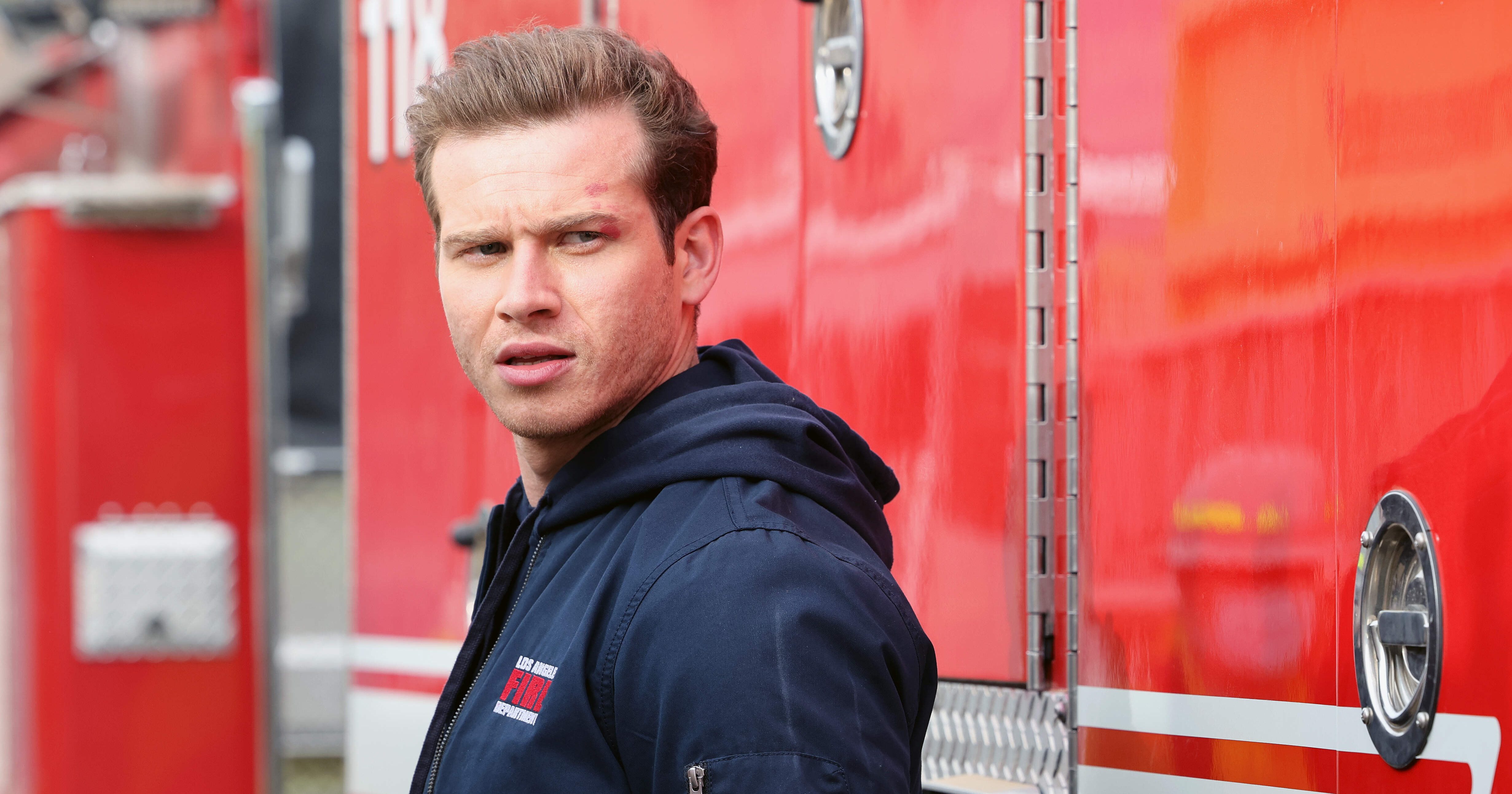 Buck may die at the end of the fever dream but not necessarily. The firefighter getting struck by a lightning can be a narrative development conceived solely for Buck to have the fever dream. "All season long, Buck has been talking about wanting to understand himself better and wanting to find a way to be the person he wants to be, not the person other people want him to be," Reidel told EW in the same interview. "And when you're examining your life and looking to your future and trying to figure out your place in the world, nothing shakes you up quite as much as dying. This just felt like a way to really dig into some of Buck's issues, some of Buck's need to please and need to fix — and what would he be if he stopped trying to do that?" the showrunner added.
Reidel's words indicate that Buck's death isn't at all a certainty. Considering the absence of an announcement regarding Stark's supposed departure from the procedural series, we can be hopeful that Buck will survive the near-death experience and that the fan-favorite actor will remain a part of the show's cast.
Read More: Will Connie Britton's Abigail "Abby" Clark Return to 9-1-1?