Portrayed by Diane Farr, Sharon Leone is an important character in the CBS drama series 'Fire Country.' Sharon is the Chief of the California Department of Forestry and Fire Protection or Cal Fire. She is also the wife of Vince Leone (Billy Burke), the Cal Fire Battalion Chief, and the mother of Bode (Max Thieriot) and Riley (Jade Pettyjohn). Brilliant and exceptionally competent, Sharon spent years on the field risking her life before becoming the person in charge of more than 400 Cal Fire stations. If the events depicted in 'Fire Country' have made you wonder whether Sharon dies and Farr is leaving the show, here is what we think. SPOILERS AHEAD.
Does Sharon Die?
As we near the end of the first season, Sharon is still alive. However, certain developments in the narrative have made us wonder whether Sharon's days in the show are numbered. The audience is first informed about her chronic kidney disease in the second episode of the series. In episode 11, it is revealed that her condition has deteriorated to stage five and that she immediately requires a kidney transplant.
An episode later, Bode and Jake Crawford learn that they are individually a match for Sharon. Bode immediately speaks to his mother and tells her he wants to give her one of his kidneys. However, reluctant to have her son suffer because of her, Sharon agrees to let Jake be her donor.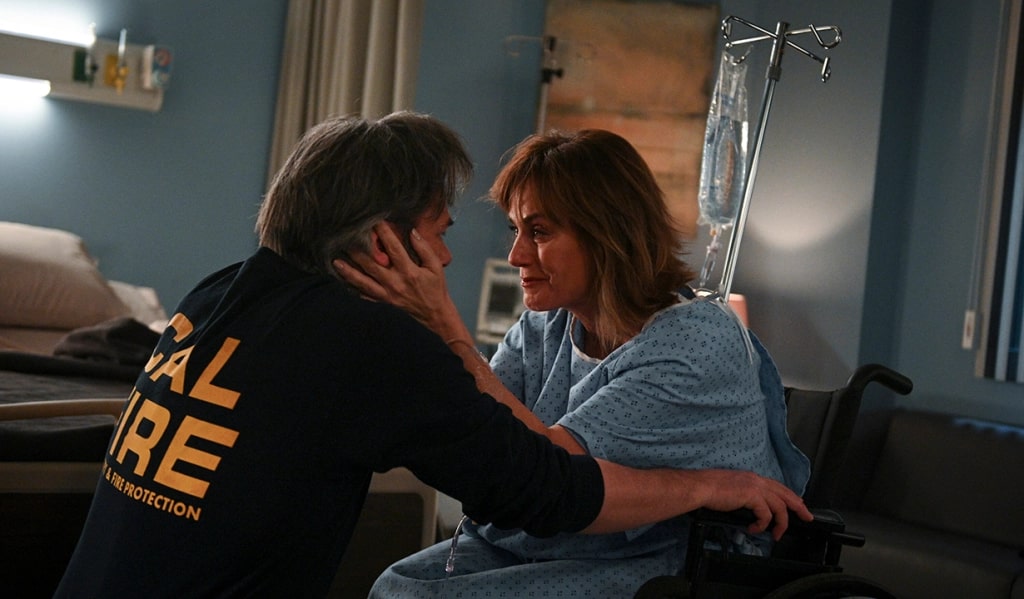 That brings forth a fresh set of issues. During the surgery to remove the kidney, Jake has a negative response to the anesthesia and nearly dies in the process. He is immediately disqualified as Sharon's donor. When another kidney that didn't come from Bode is found, it is immediately implanted in Sharon, but her body soon rejects the organ. Tired of what is happening around her, Sharon declares that she is done being the victim of her circumstances and that she wants to spend the rest of her life not undergoing major operations and critical aftercare.
Sharon's decision not to have the kidney transplant operation is bound to have a ripple effect on the overall narrative of the series. In an interview with TV Insider, executive producer Tia Napolitano revealed that the show would lose an important character in its first season. In episode 15, Rebecca Lee (Fiona Rene), a fellow inmate firefighter of Bode, is killed in the line of duty. While Rebecca plays a critical role in the overall narrative of the series, she is ultimately a recurring character, so it's very possible that Napolitano was speaking about someone else, and this person could be Sharon.
Is Diane Farr Leaving Fire Country?
An American actress, producer, and writer, Farr is perhaps most known for portraying FBI agent Megan Reeves in the CBS television series 'Numb3rs,' Jill Robinson in Showtime's 'Californication,' and Maya in ABC's 'Splitting Up Together.' She has also played a firefighter in two projects before 'Fire Country,' including FX's 'Rescue Me.'
Reflecting on the sense of doom attached to her character, Farr told Popculture, "It's a little bit of a surprise for both of us, and as my daughters say, 'Mom, if they kill you, do we still get to go away this summer?'. The constant threat of, 'Is it over?' My own friends are like, 'Are you going to die on there?' I'm like, 'Well, they're not going to tell me.'"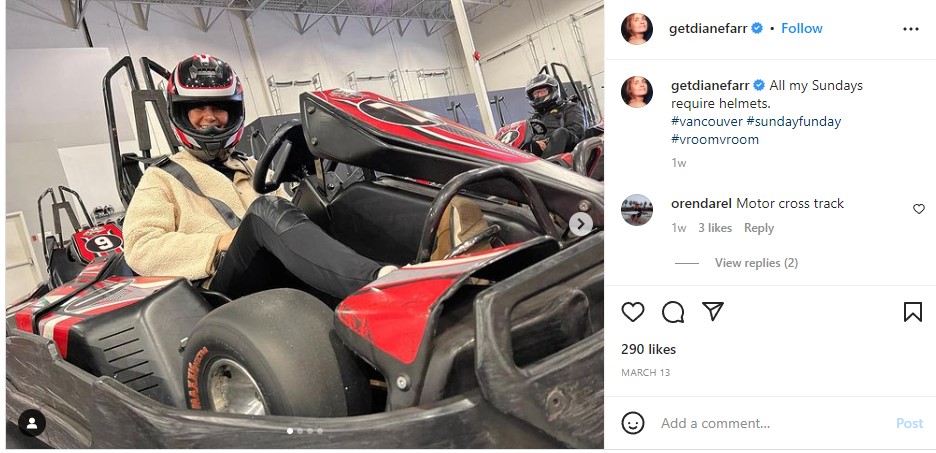 The 'About Cherry' actress elaborated, "I love that they are addressing what it is to have live donors for people with chronic kidney disease. And I love that my character's reaction is, 'I am not taking my kid's kidney.' Now, she may lose that argument, but that's really where she stands up. How do you take an organ out of somebody else's body and live to thank them? What is that relationship like forever?"
The second part of the above statement is interesting as it implies that Sharon can eventually agree to a transplant from her son, even though she is adamantly against it now. As a parent, she sees things from that perspective and rejects the notion of taking a kidney from her son. But Bode, who has already lost one family member, will probably do everything he can not to lose his mother. As the children grow up, the feeling of protectiveness becomes a two-way street between them and their parents. Bode feels as much responsible for the well-being of his mother as she does for him.
Read More: Is CBS' Fire Country Based on a True Story?