Netflix's latest offering, 'Tiger King: Murder, Mayhem and Madness' is its meatiest true-crime treat yet. The seven-part docuseries presents before us a buffet of the some of the strangest cases from the dark underbelly of tiger trade in the United States. While the series follows the rise and fall of Joe Exotic, the self-fashioned "Tiger King" from Oklahoma, one of its focal points remains Joe's heated rivalry with Carole Baskin, his fiercest and most vocal critic.
Carole Baskin is an animal advocate who runs Big Cat Rescue in Tampa, Florida. She actively works to end both breeding and selling of exotic cats, and hopes to see a day when none of these animals will be held captive in the country. But the docuseries adopts an unbiased lens as it looks at the rescuer critically, while also maintaining a sense of empathy.
In the third chapter of the documentary, "The Secret", we're exposed to Carole's past, and the mysterious disappearance of Don Lewis, her husband at the time. The police, during the investigation, were open to the possibility of it being foul play. But they never found evidence strong enough to prove it. Don's family and employees, however, suggested Carole's involvement in the matter. Don Lewis' disappearance, and maybe death, till this day remains unsolved. Read on for the details.
Who was Don Lewis?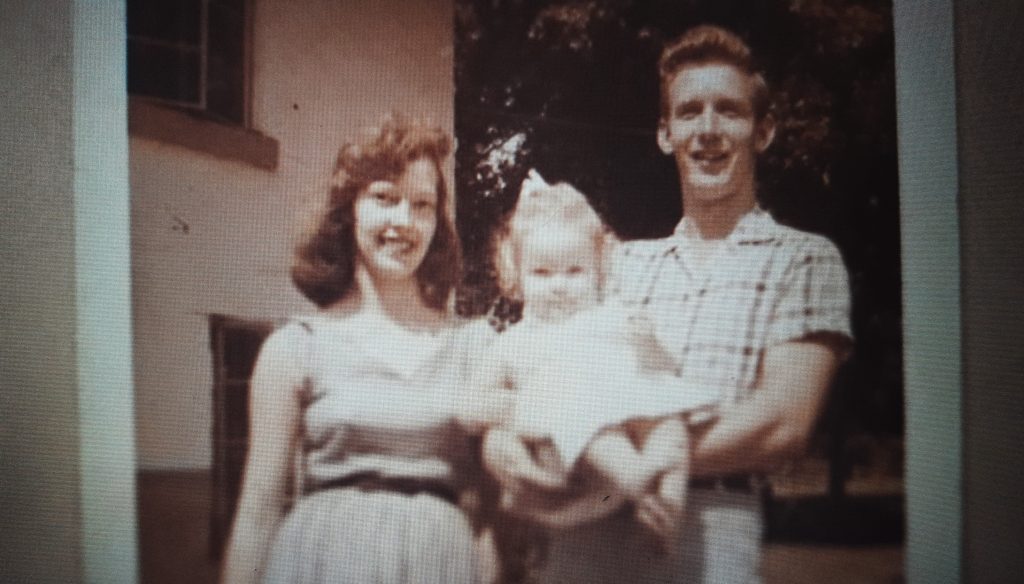 Jack Donald Lewis was a self-made multimillionaire who earned his success over the years through real-estate, trucking and other businesses. He was born in Dade City, Florida, in 1938, to a single mother of three. She, at the time, sold fresh bread and worked as a seamstress. Growing up, Don held several jobs, and worked as a mechanic and a farm hand while still in high-school. He graduated a year early from Pasco High School, in 1955, and continued working.
It is believed that Don was a ladies man. He met his first wife, Gladys Cross, while he was working as a bag boy in A&P. Two years after their first date, the two got married. Don was 17 at the time, while Gladys was 14. In another year, the couple had their first daughter.
Around the time Don started hauling rock and sand in Dade City, for which he saved and bought 5 trucks. By 1960s he was driving around for Texaco and Red Wing Carriers in Tampa. He also began to expand his business, buying used washing machines to repair and resell them at profit. He soon also began investing in used cars and earned from auctions, and eventually real-estate.
Carole and Don Lewis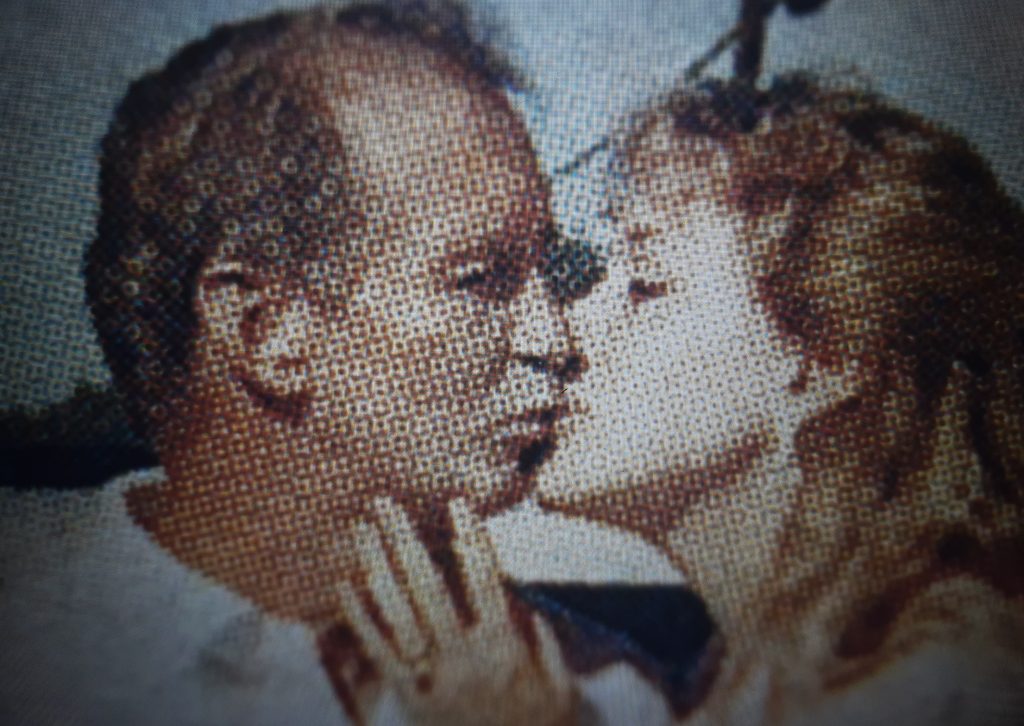 Lewis met Carole in January 1981, when she was 20 and he was 42. Carole had just ran out of the house after a heated argument with her spouse. Lewis who was driving by the area, pulled over next to her and asked her if she need a ride. When she declined, he returned with a revolver and asked her to hold it to his head if she didn't trust him.
What followed was the beginning of a new romance as the two drove together through the night. They then spent the night together, where they just talked and then slept. Carole, at this point, knew she had fallen for Don. The two dated for years, and eventually got married in 1991, a year after Don's divorce.
It is believed that Don Lewis was an unusual man who wore clothes that he bought from yard sales, but carried enough cash to buy an airplane. Carole loved cats with a passion, and the couple soon bought their first bobcat. Later, while looking for a playmate for the animal, the two ended up rescuing 56 bobcat kittens that were going to be killed for fur trade.
The couple had a new-found purpose, and within the next few years, rescued over a 100 cats. This led to Lewis building a 40 acre wildlife sanctuary called "Wildlife on Easy Street". But over the years, the sanctuary turned into just another business for Don. This led to several clashes between Don and Carole over how the facility should be run, and eventually caused marital tension between the two.
How Did Don Lewis Die?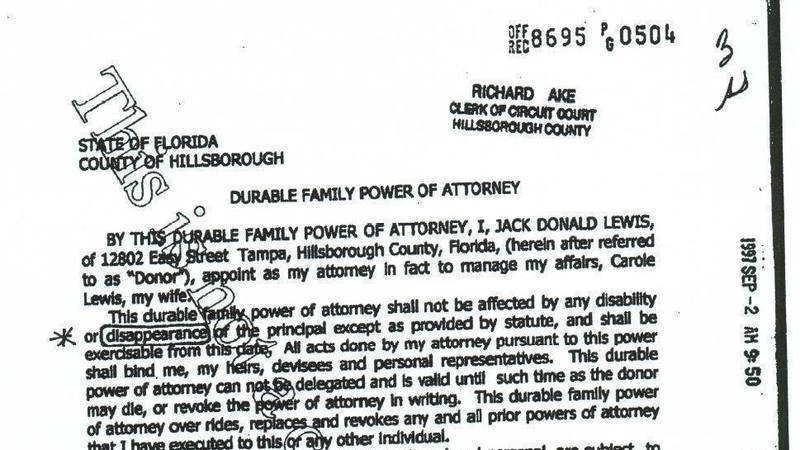 Till this date, there is no proof of how Don Lewis died — or if at all, he died. It was suggested that Lewis wished to shift the sanctuary to Costa Rica, where he had purchased a 200 acres near Begaces. Something that, as shown in 'Tiger King', Carole wasn't particularly on board with. It was also revealed that he used to visit Costa Rica frequently for both business and pleasure, as he was particularly fond of the place.
On Monday, August 18, 1997, when Don Lewis suddenly went missing, Carole had revealed that he had mentioned that he was planning to transport cars to Costa Rica before he left home. On the same day, Don was also supposed to deliver some real-estate signs to his lawyer's office. Strangely, the signs had been left at the office before it even opened, and there was no sign of Don. By August 19, Carole had filed a missing person's report, and just a day later, Don's van was found at Pilot Country Airport in Springhill, with the keys inside, just 40 miles away from the sanctuary. However, the police found no evidence inside.
Don's family and colleagues believed there was foul play involved because of his marital issues with Carole. Interestingly, Don had filed a restraining order against Carole in June 1997, just two months before he went missing. Don had claimed that Carole had threatened to shoot him. But the authorities rejected the petition.
Even stranger was the "Power of Attorney" that Carole had signed prior to Don's disappearance which named her his benefactor and the conservator of his entire estate. His daughters only received 10% from everything. The document mentioned the word "disappearance" in it. Both Don's lawyer, and his long-term secretary, Anne McQueen found this to be unusual. McQueen also revealed that she had been asked specifically by Don to take care of a copy of the restraining order against Carole. While there were claims that the "Power of Attorney" was fraud, nothing against it was ever proven.
In an interview with People from 1998, Don Lewis' daughters publicly accused Carole, and even speculated that she had fed him to the tigers:
"It's a perfect scenario to dispose of someone…We were upset that the cops didn't test the DNA on the meat grinder."
Carole maintained her innocence, and found the meat grinder theory to be absurd. Several other equally strange theories surrounding Don's disappearance and death cropped up. But the authorities found no evidence to support any of these. Despite this, Carole was shrouded in suspicion, and in the 1998 interview stated:
"Can you imagine having people think you killed your husband or wife and not being able to prove otherwise?…Without a body, there is nothing I can do to clear my name."
Don Lewis was reported dead on 2002, five years after his disappearance. While many suspect Carole to behind the murder, no implicating evidence has been found against her. Carole, on the other hand, is open to the possibility that Don left for Costa Rica to start afresh. While there is no proof, the people who were close to Don Lewis believe that even if Carole wasn't behind any foul play, there could be things that she's hiding. Even 22 years after Don Lewis' disappearance, the case remains unsolved.
Read More: Where is Carole Baskin Now?