Netflix's 'Doona' charts the complicated relationship between an established popstar, momentarily fallen from grace, and her down-to-earth upstairs neighbor. Coming from drastically different worlds, Doona and Won-jun would have never crossed paths if it weren't for the former's drastic break from the limelight. However, confronted with each other regularly as they are now, both individuals find it hard to deny their obvious pull toward one another.
In Doona and Won-jun's gradual romance, the narrative affords both protagonists enough space to explore their characters and establish a unique dynamic. As such, each character undergoes an arc throughout the story that remains satisfactory, with Doona and Won-jun arriving at transformative places in their lives. Thus, the ending of season one leaves viewers craving a deeper dive into their new lives in the show's potential continuation. Let's delve into the possible storylines that such a continuation will entail. SPOILERS AHEAD!
What Can Doona Season 2 Be About?
The end of 'Doona' season one brings a jumble of emotions for both the characters and the audience. The namesake pop star had started the season in a delicate place with no real motivations and inspirations of her own. Scrutinized by the media and overworked to the bone, Doona had to take a break from showbiz that came with complementary emotional manipulation from her manager, In-wook. As a result, she spent her days smoking and wandering with no real human connection, lamenting how her life had come to this.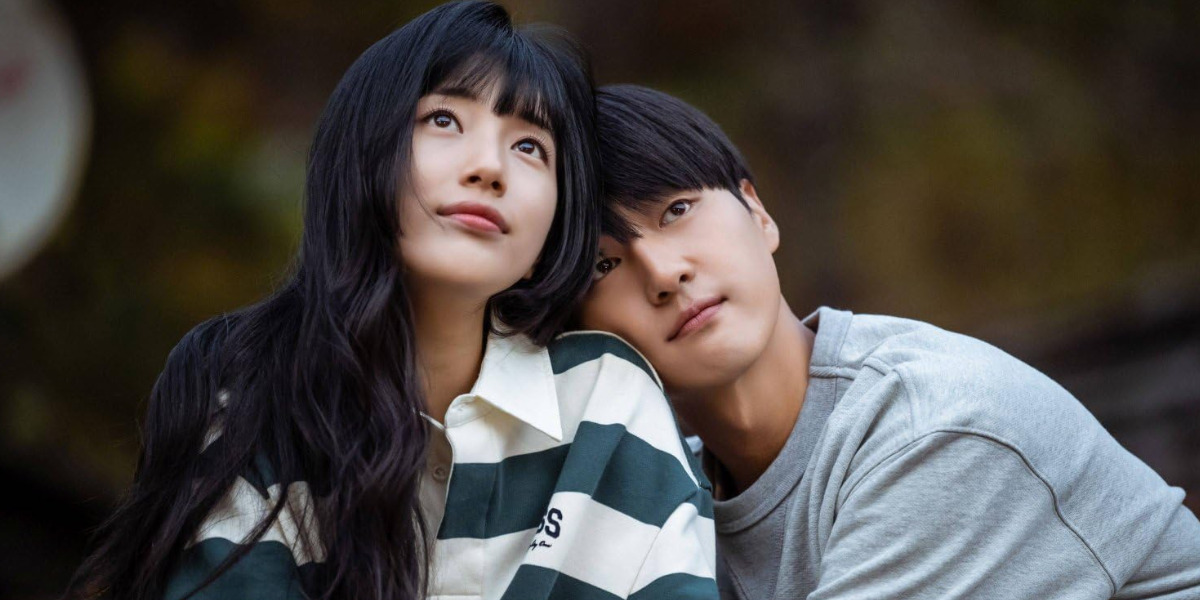 Likewise, Won-jun, a by-the-book college freshman, struggles with reconciling his decision to move out of his house to pursue his education. While his old mother and sick sister are supportive of his decision, the boy can't help but doubt himself for the same. Although alright on the surface, both individuals desperately seek something in their lives. Consequently, their unexpected run-in with each other helps the duo in meaningful ways.
Nevertheless, by the first season's end, Won-jun and Doona's relationship has come to an end, and even a reunion four years later does not help the former couple find their way back to each other. As such, a second season will likely continue this storyline, with Won-jun and Doona continuing to be doomed lovers who won't ever be able to carve out enough space in their lives for the other despite their shared love and affection.
If such a storyline persists, the narrative can explore Doona and Won-jun's continued regret over the mistakes of their youth as they attempt to move on from their failed romance. Furthermore, Doona's character arc can plunge deeper into the nitty-gritty of her return as a famed musician and the complications such a life brings. In contrast, Won-jun can finally find some happiness and contentment in his quieter life.
Since Jin-ju's character is seen to be in touch with both Doona and Won-jun well after their break up, she can remain a bridge between the two characters, tying their two narratives together. On the flip side, Jin-ju's connection to them can even bring the former lovers back into each other's lives in doses. Perhaps after their cathartic goodbye at the end of season one, Won-jun and Doona can learn to overlook their past heartbreak with enough time. In such a scenario, we can see a long-term reunion of the duo alongside their extended friend group consisting of their former housemates, Jung-Hoon, Yun-Taek, I-Ra, and Jin-ju.
In that regard, the show can explore its characters in a new light in season two as they traverse the challenges of adulthood. Therefore, while a romantic reunion seems to be out of the cards for the duo, given the significance of their separation in season one, a potential season two can always bring the gang back together for new misadventures and drama.
Read More: Kdramas Like Doona