Legal dramas are popular among the audience and every network wants to check this genre off the list. CBS's 'Doubt' is one such entry. Created by Tony Phelan and Joan Rater, it stars Katherine Heigl as an attorney who is tasked with defending a man who has been charged with a murder that took place more than 25 years ago. Phelan and Rater, along with Sarah Timberman, Adam Bernstein and Carl Beverly, executive produce the show, while John Cockrell serves as the producer.
Doubt Cast: Who's in It?
The main character in 'Doubt' is Sadie Ellis, a defence attorney, portrayed by Katherine Heigl. She is a well-known name in Hollywood and is known for working mainly in romcoms. Despite that image, Heigl has portrayed a good variety of roles in her successful career. Her best-known roles include 'Grey's Anatomy', '27 Dresses', 'The Ugly Truth', 'Knocked Up', 'Jenny's Wedding', 'New Year's Eve' and 'Roswell'. She is currently a part of the main cast of 'Suits'.
The role of Billy Brennan, whose case Sadie is handling, is played by Steven Pasquale. He has worked in various films and TV shows like 'Rescue Me', 'Six Feet Under', 'Aliens vs Predator: Requiem', 'Billions', 'The People vs O.J Simpson: American Crime Story', 'Bloodline', 'The Good Wife' and 'The Last Man'. Laverne Cox plays the role of Cameron Wirth, Sadie's colleague, whose interest rests especially in the cases regarding civil rights. Just like her role in the show, Cox is an advocate of human rights, especially for the LGBTQ+ community, for whom she has proved to be one of the role models. She came to prominence after her role in Netflix's acclaimed drama, 'Orange is the New Black'. She received an Emmy nomination for her performance, becoming the first transgender person to do so. Her other appearances on the screen include titles like 'The Mindy Project', 'TRANSform Me' and 'I Want to Work for Diddy'.
Sadie's best friend is Albert Cobb, played by Dulé Hill. He has amassed a good number of acting credits in movies, TV shows and theatre. He is known for his roles in 'The West Wing', 'Suits', 'Ballers', 'Psych' and 'Men of Honor'. Another lawyer in the house is Tiffany Simon, played by Dreama Walker. She has previously worked in 'Don't Trust the B—- in Apartment 23', 'The Good Wife', 'Gossip Girl', 'Compliance', 'The Invention of Lying', 'Gran Torino' and 'Wherever You Are'.
Kobi Libii plays the role of Nick Brady, a parolee at the firm. He is known for his roles in films and TV shows like 'Transparent', 'Alpha House', 'Madam Secretary', 'Girls' and 'The Opposition with Jordan Klepper'. He is also active in theatre. Elliot Gould plays the role of Isaiah Roth, Sadie's foster father and the owner of the firm, Roth and Associates. Gould is an Academy Award-nominated actor who is best-known for his roles in 'Friends', 'Ray Donovan', 'E/R', the 'Ocean's Series', 'Bob & Carol & Ted & Alice', 'M*A*S*H', 'The Long Goodbye' and 'California Split'.
In recurring cast, we see actors like Judith Light ('One Life to Life', 'Ugly Betty', 'Transparent', 'The Assassination of Gianni Versace: American Crime Story'), Lauren Blumenfeld, Tara Karsian ('Desperate Housewives', 'Married… with Children', 'NYPD Blue', 'The X Files'), Ben Lawson ('Covert Affairs', 'Designated Survivor', 'The Good Place'), Cassidy Freeman ('Smallville', 'Longmire', 'The Vampire Diaries'), Patrick Fischler ('Mad Men', 'Lost', 'The Black Dahlia', 'Mulholland Drive') and Larry Sullivan ('Big Little Lies', 'Will and Grace', '24').
Doubt Plot: What's it About?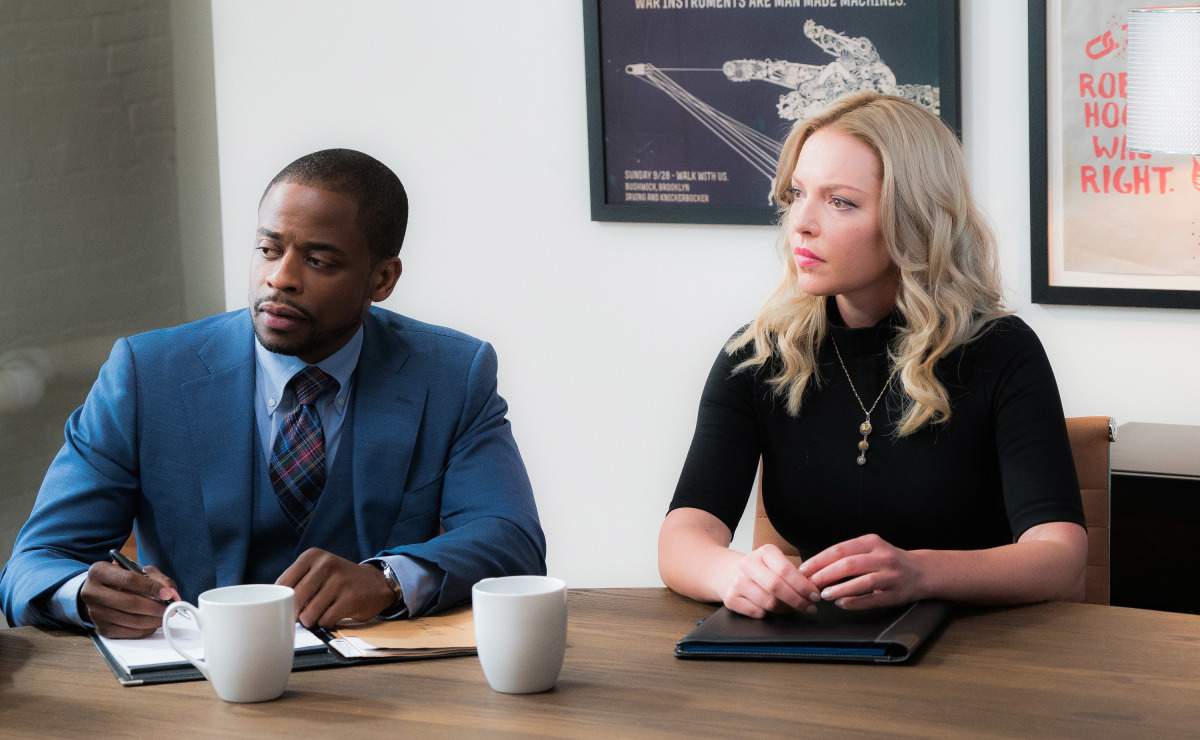 'Doubt' revolves around the life and career of a lawyer named Sadie Ellis. She is hired to defend a paediatric surgeon who is accused of killing his girlfriend. It would have been easier to study facts and decide whether he is really guilty or not. But the problem is that the murder had taken place about 25 years ago. It is a very long time to pick up the pieces of another case and put them back together to get a clear picture. How do you find the evidence? Whom do you trust with their stories? How do you prove your client's innocence? Moreover, are you sure he is innocent in the first place? These are the questions that Sadie has to deal with while trying to defend Billy.
For any case, it is important to have an unbiased point of view. Sadie doesn't have that for this case and that's what complicates things even more. As she finds out more and more about Billy's past life and they begin to spend more time together, she falls in love with him. Over the course of the case, new evidence comes to light, old secrets are revealed and Sadie finds herself coming back to the question — did Billy do it? Meanwhile, she and her colleagues are kept busy with other cases that require them to delve deeper not only in the lives of their clients but also in their own conscience and test how far they can, and should, go for justice.
Doubt Season 2 Release Date: When Will it Premiere?
'Doubt' season 1 premiered on February 15, 2017. The critics' response to the show was quite modest, and some even praised it for being surprisingly good. The one thing that 'Doubt' received an applaud for was the representation of the transgender community through one of their main characters. The various cases in the episodes were also centred around some heavy themes, which added another feather to the cap.
As far as the next season goes, we have bad news for the fans. After airing just two episodes, CBS announced the cancellation of the show. Considering the declining viewership of the show, it was expected that CBS may not continue for another season. Though, fans should not lose all their hopes. There's still a possibility that some other network picks up the show. If that happens, we will update you about 'Doubt' season 2 release date.
Doubt Trailer:
While we wait for any positive news on 'Doubt' season 2 release date, check out the season 1 trailer to refresh your memories. If you haven't seen the show yet, head over to CBS to catch all the episodes of the previous season.
Read More: Best Legal TV Shows