Douglas John Booth is an English actor. Born on July 9, 1992, this 26-year-old has had quite the remarkable career in the British entertainment industry and has made an impact on Hollywood as well. Suffering from severe dyslexia, Booth realized that he was interested in drama from the age of twelve. By thirteen, the young lad was part of the National Youth Theater. His first professional role came in 2009 in 'From Time to Time', the children's adventure film. This was followed by a minor role in a miniseries, 'The Pillars of the Earth' in 2010, where he starred with veterans like Ian McShane and Donald Sutherland. It was also in 2010 that Booth began to rise to prominence for his portrayal of Boy George, the pop star, in 'Worried About the Boy', the BBC 2 drama. The performance was lauded by critics and Boy George himself, who said, "He just gets it. There's something about him that reminds me of me when I was 17".
Booth was not done amazing British audiences though, because his next role was as Pip from the Charles Dickens novel 'Great Expectations', where he starred alongside notable actors like Gillian Anderson. His performance was described as 'haunting' by the Los Angeles Times. 2012 saw booth starring opposite Miley Cyrus and Demi Moore in 'LOL', the teen drama. Booth also went on to appear in the Biblical epic, 'Noah', by Darren Aronofsky, where he played the role of Shem, one of Noah's sons. One of Booth's notable appearances was in the 2014 British drama 'The Riot Club' after which he appeared in the science fiction film by Lana and Lilly Wachowski, titled 'Jupiter Ascending' where he starred alongside names like Eddie Redmayne, Mila Kunis, and Channing Tatum. He also appeared in the miniseries 'And Then There Were None', based on Agatha Christie's work. In November 2017, Booth appeared in the film 'Loving Vincent'. At this point, the question that might be circling your mind is what is the next Douglas Booth movie and tv show? Well, the good news is that we have a clear answer to that question. Here's the list of upcoming Douglas Booth films/tv shows scheduled to release in 2019 and 2020. We can only hope that the latest Douglas Booth movies would be as good as some of his recent ones.
1. The Dirt (2019)
'The Dirt' is an upcoming music biography that is scheduled to release on March 22, 2019, on Netflix. It is based on the band Motley Crue, exploring how this band came to get the reputation of being one of the most notorious groups in the history of rock n' roll. Motley Crue was founded by their bassist Nikki Sixx, drummer Tommy Lee, lead guitarist Mick Mars and lead singer Vince Neil. Although the band had its origins in hard rock and heavy metal, they went on to join the first wave of the glam metal. Glam metal, often disapprovingly called hair metal, is a subgenre that borrowed from the genre of glam rock and used pop hooks and riffs. The genre had been kicked off by bands like Alice Cooper and Kiss and was popularized by bands like Motley Crue and Def Leppard. Motley Crue, apart from pioneering a musical subgenre, also made a name for themselves due to their personas and hedonistic lifestyles. Douglas Booth will be playing bassist Nikki Sixx and considering Booth's experience in playing out of the ordinary musicians in 'Worried About the Boy', this role should be right up Booth's alley.
2. Gore (TBA)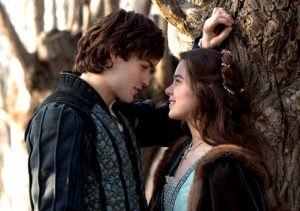 'Gore' is an upcoming drama film that follows the life of a young man who during his summer in Italy, meets Gore Vidal, the acclaimed American author, and learns about love, politics, and life from him. It is also highly likely we will never see this film, since Netflix was supposed to release it, but dropped it. This is because the film stars Kevin Spacey as Gore Vidal and Netflix severed contact with the recently disgraced actor, following accusations of pedophilia in the wake of the #MeToo movement. The content of the film and some scenes, if it were to be released now, would have raised a few eyebrows, in light of the accusations that Spacey is facing. Gore had an unorthodox attitude towards sex with young men as well as transactional sex and some of the scenes in the film are very graphic, like one that involves two transgender sex workers. Douglas Booth plays the role of Jamie Haughton, a young fan.
Michael Stuhlbarg, of 'Shape of Water' fame, plays the role of Howard Austen, Gore's companion, and manager, who sets up a meeting between Jamie and Gore. Gore immediately takes a keen interest in the young boy and tries to seduce him. Naturally, one might realize how this could be disturbing and even triggering now that Spacey's alleged misdemeanors have come to light, but the plot of the film sounds interesting enough for us to want to see it, even if someone else plays the role of Gore instead of Spacey. As of now, 'Gore' has no release date slated.
Read More: Upcoming Ashley Benson Movies