There's no doubt that vampires have been a crowd favourite for centuries now. So much so that vampire fiction can be considered a genre in its own right. It was, of course, Bram Stoker's Dracula (1897) that changed the course of vampire fiction and paved way for all that we have today, from 'Nosferatu' to 'Twilight Saga' to even 'Hotel Transylvania '. As a genre, it has also continued to evolve, often breaking away from its tropes or presenting them in new, refreshing ways. Irish film-maker, Gary Shore, does precisely this with his feature debut, 'Dracula Untold' where breaks away from Stoker's Dracula and presents to us another origin story for the titular character.
Shore's 'Dracula Untold' is a dark fantasy horror that centres around the historical figure Vlad III Draculea and his monster alter ego, Dracula. The film stars Luke Evans as Vlad/Dracula, with Sarah Gadon, Dominic Cooper, Art Parkinson and Charles Dance in supporting roles. Despite getting more or less negative reviews from the critics, the film was a Box-Office success and made over $215 million against a budget of $70 million. Several people also praised both the film's performances and its visual effects, along with how it portrayed a realistic tale of origin for Dracula.
'Dracula Untold' was created with sequels in mind and it even leaves room for one with its ending. It was meant to jump-start Universal's "Dark Universe", an attempt to create a modern cinematic universe based on the classic Universal Monster film series. Unfortunately, things didn't work out. Despite the film originally being considered the first part in the series, its connection to the cinematic universe was downplayed after its release. 'The Mummy' (2017) was then repositioned as the first in the film series. But the cards are still not completely off the tables, and we may actually get to see more of Vlad/Dracula in the future. Here's everything we know about 'Dracula Untold 2'.
Dracula Untold 2 Plot: What Can It Be About?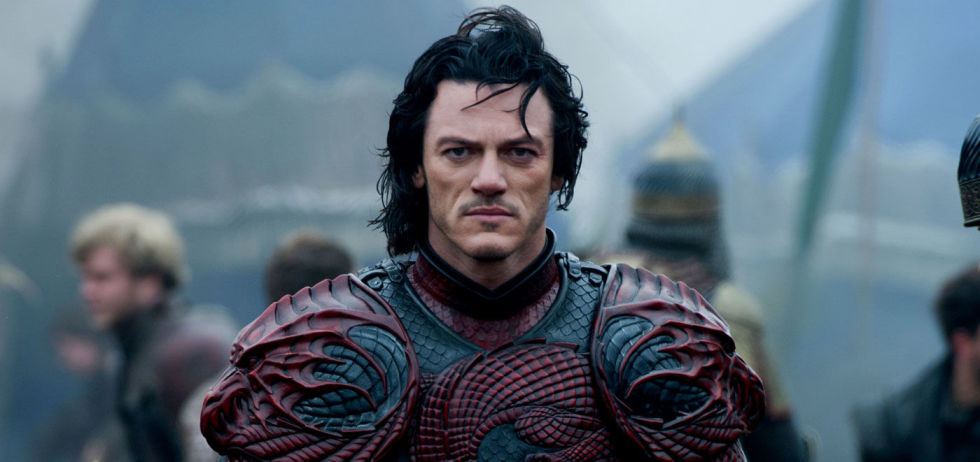 'Dracula Untold' centres around Vlad III Draculea (Luke Evans), the prince of Wallachia and Transylvania and a deathly warrior, most feared by the rival kingdoms. He is called "Vlad the Impaler" as he is known for slaughtering thousands by impaling them on spears. Ridden by guilt over his past, he abandons his old ways, and rules peacefully. But things take a dark turn when Vlad makes a deal with the vampire that costs him his humanity. All in order to save his people and his family from an attack by the Ottoman army. He transforms into a vampire and gains unnatural strength and powers.
As the story progresses, Vlad loses his wife, Minira (Sarah Gadon), and eventually almost dies himself, but is restored back to life as a well wisher offers him his blood. Due to the news about his death, his son, Îngeraș, is crowned as the prince of Wallachia. The film ends in the present day, with Vlad in London. He comes across a woman named Mina who strikingly resembles Mirena. As the two walk away, the vampire who cursed Vlad is shown to following them, and says "Let the games begin".
It is important to note that the ending was changed and made to this in order to incorporate 'Dracula Untold' as a part of the "Dark Universe". Despite the uncertainty surrounding the film's position in the cinematic universe, it does leave ample of room and umpteen potential for a sequel. So, if there is a sequel to 'Dracula Untold', it would definitely pick up from where the original ends.
The film will be set in modern day London, and could actually be a modern-day retelling of Stoker's 'Dracula', with of course, a lot of artistic liberty. I say this because Mina is a primary character in Stoker's novel. This becomes relevant because it means we could also expect the revival of the two other main character's from Stoker's classic. We could have Jonathan Harker, Mina's fiance and the man who escapes from Dracula's castle, along with Van Helsing, the vampire hunter.
In the novel, the three join forces to destroy Dracula after all that he has done. As revenge, Dracula bites Mina and feeds her his blood, destining her to become a vampire at her death. The story then explores how she escapes the curse, and how the three kill Dracula. Of course, the sequel will not necessarily explore all of this. But one can definitely expect the three characters, along with Dracula in the sequel.
Dracula Untold 2 Cast: Who Can Be In It?

Since there have been no confirmations yet about a sequel, we can't really say for sure. But Luke Evans has consistently shown interest in the potential second part. He also stated that there had been conversations about including his character in future installments of the cinematic universe. But all of this was also before 2017's 'The Mummy'. Either way, when asked about the sequel, Evans stated in an interview:
"We left it very wide open, you know, this is a character who could transcend many different times and different periods of history. Who knows. I'd love to bring him back in some concept or context, but honestly, you know as little as I do when it comes with what is going in on the dream rooms of Universal Studios. I really don't know."
If things do work out, we could potentially see Evans reprise his role, and could also hope for Sarah Gadon to return as Mina. If Van Helsing and Jonathan Harker are introduced in the sequel, we can definitely expect new cast members to be added to the team.
Dracula Untold 2 Crew: Who Can Be Behind It?
'Dracula Untold' definitely earned enough to have it turned into a franchise. The film's executive producer, Alissa Phillips also stated that a sequel was in discussion. But there have been no talks about one in a long while, leading to the assumption that a sequel may not work out after all. Then, of course, there is the uncertainty regarding its position in the "Dark Universe". But since its not completely off the table, we can definitely hope for 'Dracula Untold 2' to be directed by Gary Shore under Universal Studios.
Dracula Untold 2 Release Date: When Can It Premiere?
Since a sequel to 'Dracula Untold' is not yet confirmed, there is no way of knowing if it will happen, and if yes, then when. Universal is currently working on making other reboots for their "Dark Universe", including 'Invisible Man' that is set to release in 2020. If at all we get 'Dracula Untold 2', it would release sometime around 2024 or later.
Read More: Will There be an It Follows Sequel?