The exciting aspect of 2017 is that we have several great directors like Steven Spielberg, Paul Thomas Anderson, Christopher Nolan, Kathryn Bigelow and Richard Linklater whose films in the "drama" genre are coming out. So, let's check out what the complete slate of most interesting drama films looks like this year.
15. The Kidnapping of Edgardo Mortara
Director: Steven Spielberg
Starring: Mark Rylance, Oscar Issac
Synopsis: A young Jewish boy in Bologna, Italy in 1858 who, having been secretly baptized, is forcibly taken from his family to be raised as a Christian. His parents' struggle to free their son becomes part of a larger political battle that pits the Papacy against forces of democracy and Italian unification.
Why Anticipate: The Edgardo Mortaro case is one of the most infamous and controversial incidents of the 19th century, which very well transformed the influence and power of the Papacy. And who better than Spielberg to adapt this seminal case into a feature. We contend that Spielberg has been far from his best in recent years, but if 'Lincoln' and 'Bridge of Spies' are any indication, he might still have a few tricks up his sleeve.
14. Roma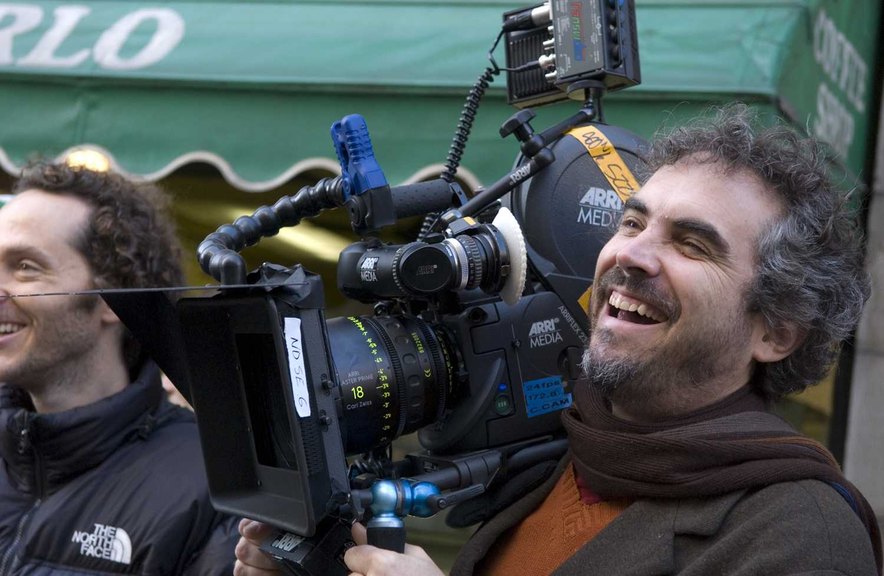 Director: Alfonso Cuarón
Starring: Marina de Tavira, Marco Graf, Yalitza Aparicio
Synopsis: A story that chronicles a year in the life of a middle-class family in Mexico City in the early 1970s.
Why Anticipate: We all are aware of the immense talent of Alfonso Cuarón. The guy has given us three masterpieces this century. It is understandable that after making a grand film like 'Gravity', he wants to make something more intimate. But that doesn't mean that our expectations levels are any less. Watch out Oscar Best Foreign Language contenders. You are going to have a serious challenger next year.
13. Darkest Hour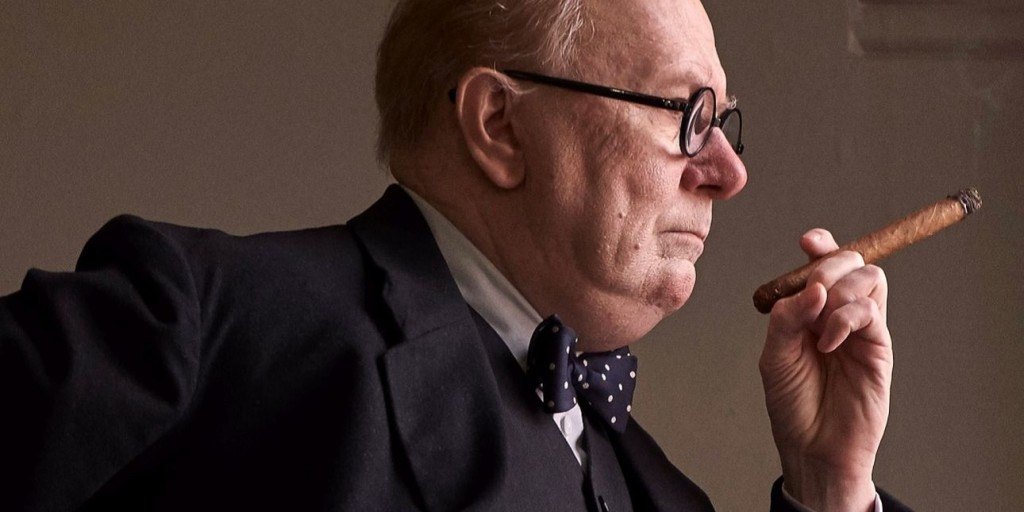 Director: Joe Wright
Starring: Gary Oldman, Ben Melheldson, John Hurt, Stephen Dilllane
Synopsis: Winston Churchill, after taking the position of the Prime Minister of England, faces the most turbulent of times. He must choose between a peace treaty with the Nazis or stand firm in his ideals. A host of problems surround him, including his own party, in his decision that would change the course of history.
Why Anticipate: A prospective biopic on the Iron Man himself is finger-licking anticipatory. And the brilliant Gary Oldman as the British Prime Minister comes as welcome news indeed. With Joe Wright (Pride & Prejudice, Hanna) at the helm, we can hear Oscar bells chiming.
12. The Book of Henry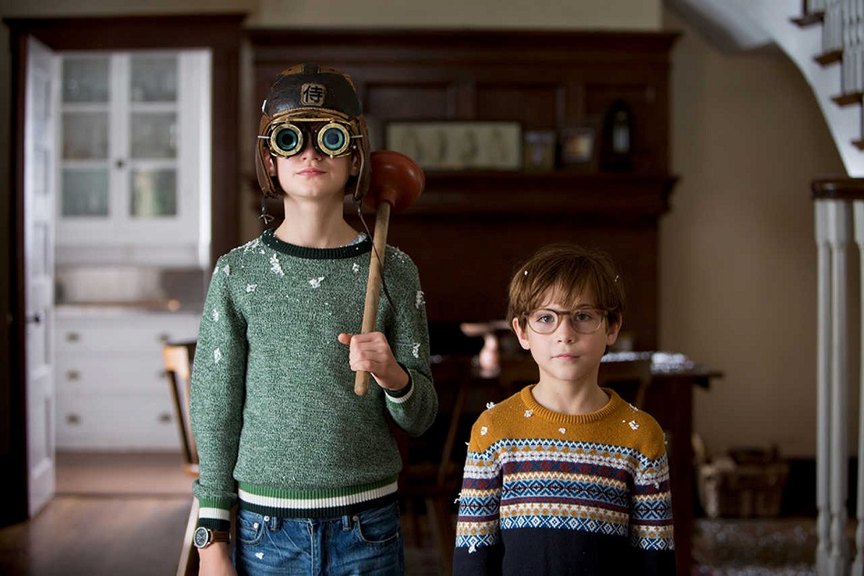 Director: Colin Trevorrow
Starring: Naomi Watts, Jacob Tremblay, Sarah Silverman, Jaeden Lieberher
Synopsis: Susan, a single mother, lives with her two young sons: Henry and Peter. Henry has a crush on Christina, the Police Commissioner's daughter who lives across the street. Unfortunately, Henry uncovers indications that Christina's life is not a good one. Far from it. And so Henry works out a scheme to rescue Christina, filling out the Book of the title with the details of his plan. It's an ingenious proposition, but not one that Henry will be able to enact by himself. Susan uncovers the book, and decides that she and eight year old Peter are going to put the plan in motion and rescue Christina.
Why Anticipate: It would be very interesting to see how does Colin Trevorrow transition from the massive success of 'Jurrasic World' to a relatively small film. The plot of the film sounds damn intriguing. And then we have incredibly talented Naomi Watts, who might just be perfect to play a mom in distress. Jacob Tremblay, the young actor, who wowed everyone with his performance in 'Room' features again in a central performance.
11. The Beguiled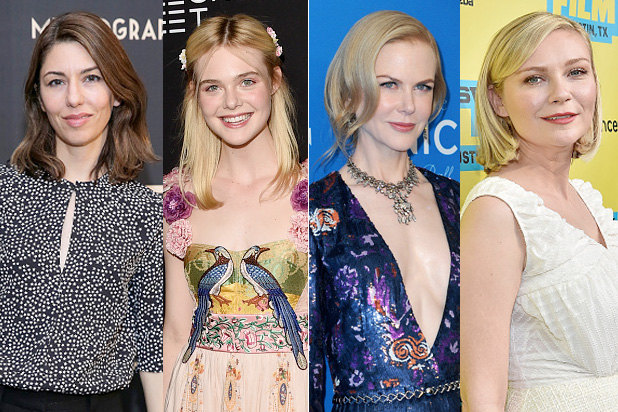 Director: Sofia Coppola
Starring: Elle Fanning, Kirsten Dunst, Nicole Kidman, Colin Farrell
Synopsis: While imprisoned in a Confederate girls' boarding school, an injured Union soldier cons his way into each of the lonely women's hearts, causing them to turn on each other, and eventually, on him.
Why Anticipate: Being a big Sofia Coppola fan and having loved most of her films, I can't wait to see this one. Her films have a certain quality to them that's unmissable: languidly paced but never boring, nostalgic and yet contemporary, and most importantly, ruminative. Also, with every repeat viewings, her films just keep getting better (especially, 'Somehwere' and 'Lost in Translation'). This time, she has chosen to remake the 1971 classic 'The Beguiled'. Despite the fact that its a remake, I am sure Coppola is going to approach it differently than the original.
10. Last Flag Flying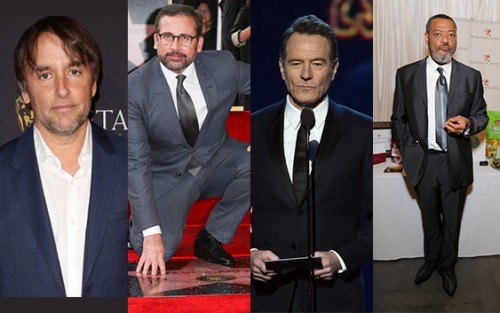 Director: Richard Linklater
Starring: Bryan Cranston, Steve Carell, Laurence Fishburne
Synopsis: The boy Billy and Mule escorted to prison has come back into their lives, now a grieving man of 52, with a gut-wrenching request they cannot deny. What follows is a retracing of their steps from 34 years before, a journey from Norfolk, Virginia, to Portsmouth, New Hampshire, on a mission as heart-breaking — and as exhilarating — as the first.
Why Anticipate: Richard Linklater. The name is enough. Though, this is not epic on the level of 'Boyhood' or his Before series, there's no one better in the industry to tackle family dramas than Linklater. He is one of those no-fuss directors, like Woody Allen, who likes to keep working. Whether this turns out to be one of his little gems or not remains to be seen.
9. The Killing of a Sacred Deer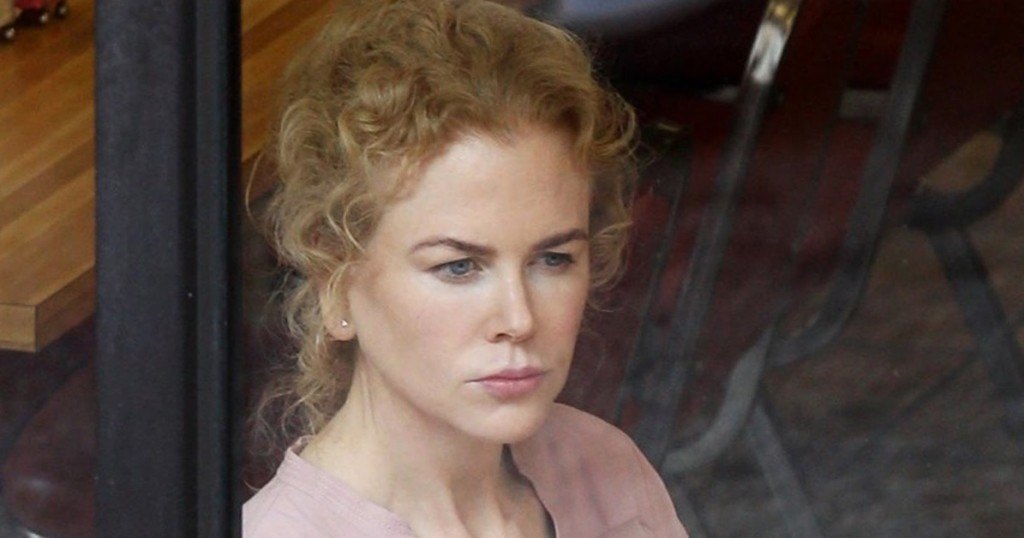 Director: Yorgos Lanthimos
Starring: Nicole Kidman, Colin Farrell, Alicia Silverstone
Synopsis: A teenager's attempts to bring a brilliant surgeon into his dysfunctional family takes an unexpected turn.
Why Anticipate: Well, it is foregone conclusion now that Yorgos Lanthimos is a genius. His 'The Lobster' was brilliant; his 'Dogtooth', well, is a masterpiece. With such a great starcast involved there is no reason to not believe that he will create magic on-screen .. yet again!
8. Molly's Game
Director: Aaron Sorkin
Starring: Jessica Chastain, Idris Elba, Kevin Costner
Synopsis: Molly Bloom, a young skier and former Olympic hopeful becomes a successful entrepreneur (and a target of an FBI investigation) when she establishes a high-stakes, international poker game
Why Anticipate: Aaron Sorkin – the genius behind the brilliant political drama series 'The West Wing' (1999-2006) and the universally acclaimed Zuckerberg biopic 'The Social Network' is finally making his directorial debut. One of the greatest screenwriters alive today, we hope Sorkin's incredible writing prowess and the talented cast combine to give us a great piece of cinema.
7. Mother
Director: Darren Aronofsky
Starring: Jennifer Lawrence, Javier Bardem, Michelle Pfeiffer, Ed Harris
Synopsis: A couple's relationship is tested when uninvited guests arrive at their home, disrupting their tranquil existence.
Why Anticipate: Darren Aronofsky remains one the finest directors working in Hollywood, despite his 'Noah' not living up to our expectations. His body of work (which includes 'Pi', 'The Fountain' and 'Black Swan' among others) is excellent and with an intriguing premise and a fine ensemble cast at his disposal, this might very turn out be one of the best films of the year.
6. Wonderstruck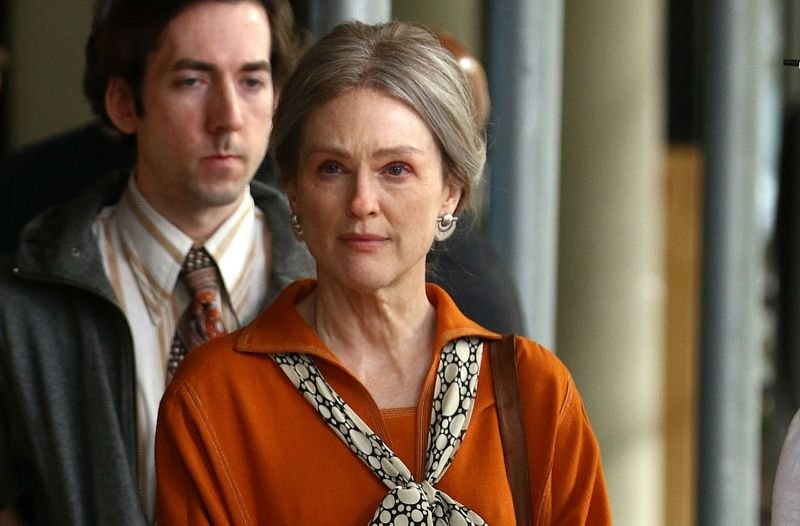 Director: Todd Haynes
Starring: Julianne Moore, Michelle Williams, Amy Hargreaves
Synopsis: Set in 1927 and 1977, Rose (Millicent Simmonds) escapes her home in New Jersey to catch a glimpse of her idol Lillian Mayhew while Ben (Oakes Fegley), who lives with his family in Minnesota, runs to New York after his mother dies after he finds a mysterious note.
Why Anticipate: Todd Haynes returns to film-making after his highly acclaimed 'Carol' with another period drama; and what could go wrong? Adapted from an acclaimed novel (of the same name) and starring a powerhouse cast including Julianne Moore and Michele Williams, 'Wonderstruck' looks quite impressive from where we see it. Hopefully, Todd Haynes has another great film in his hands.
5. The Glass Castle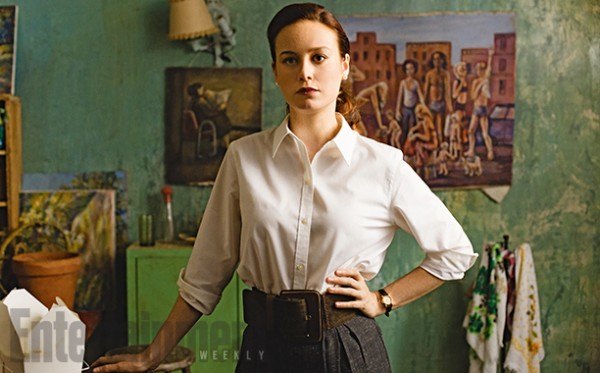 Director: Destin Daniel Cretton
Starring: Brie Larson, Naomi Watts, Woody Harrelson
Synopsis: A young girl comes of age in a dysfunctional family of nonconformist nomads with a mother who's an eccentric artist and an alcoholic father who would stir the children's imagination with hope as a distraction to their poverty.
Why Anticipate: Destin Cretton made a small indie film with relatively unknown actors in 2013. Little did he know that his little film will grab the attention of every film critic in town and its actress would go on to win an Oscar just two years later. Yes, I am talking about 'Short Term 12' that catapulted Brie Larson into A-League actress and Cretton as a serious talent to watch out for. Based on the novel of the same name, 'The Glass Castle' sounds very interesting. Watch out for Naomi Watts, who plays an eccentric mother in the film.
4. Happy End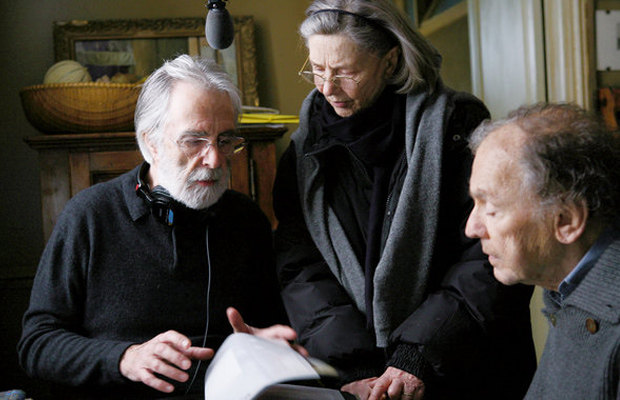 Director: Michael Heneke
Starring: Isabelle Huppert, Mathieu Kassovitz, Jean-Louis Trintignant
Synopsis: A drama about a family set in Calais with the European refugee crisis as the backdrop.
Why Anticipate: Michael Haneke is probably the greatest auteur alive today – a cinematic genius and true visionary. You don't have to take our word; one look at the last few movies of this genius ('Amour', 'The White Ribbon', 'Cache') and you'll be convinced. The septuagenarian Austrian auteur is still on top of his game, making some of the most emotionally powerful and disturbing movies in the history of cinema. 'Happy End' promises to be no different, and we are excited to see how Haneke tackles one of the greatest human tragedies of this decade.
3. Untitled Paul Thomas Anderson Project
Director: Paul Thomas Anderson
Starring: Daniel Day-Lewis
Synopsis: A drama in the fashion world of London in the 1950s.
Why Anticipate: The last time P T Anderson and Daniel Day-Lewis collaborated in a movie, they gave us the modern masterpiece 'There Will Be Blood' with Day-Lewis giving one of the finest performances of all time. While information on this film is sparse, the idea of the two cinematic geniuses coming together after the phenomenal success of their previous venture together is almost too good to be true.
2. Untitled Detroit Project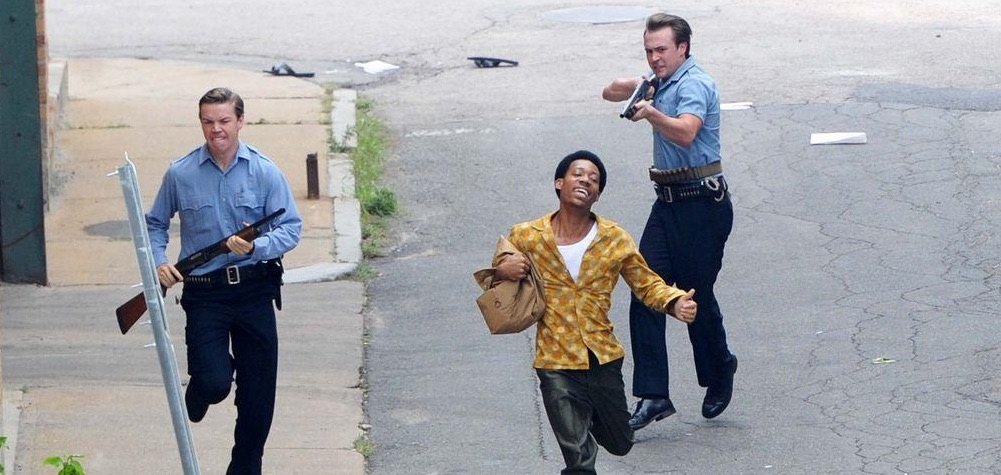 Director: Kathryn Bigelow
Starring: Kaitlyn Dever, John Krasinski, John Boyega
Synopsis: A police raid in Detroit in 1967 results in one of the largest citizen uprisings in the United States' history.
Why Anticipate: After giving us two brilliant pieces of work — in the form of 'The Hurt Locker' and 'Zero Dark Thirty' — the team of Kathryn Bigelow and Mark Boal are back again. Honestly, since Zero Dark Thirty, I have been waiting to see what Bigelow picks next. After vacillating between a couple of terrorism-related projects, she chose this one. I am glad that she is trying something outside her comfort zone and it will be interesting to see what she has done with a very political-sounding film.
1. Dunkirk
Director: Christopher Nolan
Starring: Aneurin Barnard, Kenneth Branagh, Tom Hardy
Synopsis: Allied soldiers from Britain, Belgium and France are surrounded by the German army on the beaches on Dunkirk and evacuated in Operation Dynamo between 26 May and 4 June 1940 during the early stages of World War II.
Why Anticipate: Duh! Its Christopher Nolan; do we need any more reason? One of the finest contemporary filmmakers with a massive cult following, Nolan's movies are highly anticipated by his fans and cinephiles across the globe. And this time, he appears to have gone out of his sci-fi zone after 'Inception' and 'Interstellar, to an epic war drama retelling the famous Dunkirk battle between Germany and the Allied troops in World War II. As usual with Nolan films, the trailer did not reveal much, but we strongly believe it will one of the biggest hits of the year.