Drew Barrymore is an American actress, producer, director, author, model, and entrepreneur. She is a member of the Barrymore family of actors, and the granddaughter of John Barrymore. She achieved fame as a child actress with her role in Spielberg's 'E.T.' in 1982. She is the recipient of several accolades, including a Golden Globe, a Screen Actors Guild Award, and a BAFTA nomination.
Following a highly publicized childhood marked by drug and alcohol abuse, she released an autobiography, 'Little Girl Lost', in 1991. She went on to appear in a string of successful films throughout the decade, including 'Poison Ivy' in 1992, 'Boys on the Side' in 1995, 'Mad Love' in 1995, 'Scream' in 1996, 'Ever After' in 1998 and 'The Wedding Singer' in 1998. The latter was her first collaboration with Adam Sandler; they have since starred together in '50 First Dates' in 2004 and 'Blended' in 2014.
Barrymore's other films include 'Never Been Kissed' in 1999, 'Charlie's Angels' in 2000, 'Donnie Darko' in 2001, 'Riding in Cars with Boys' in 2001, 'Confessions of a Dangerous Mind' in 2002, 'Fever Pitch' in 2005, 'Music and Lyrics' in 2007, 'Going the Distance' in 2010, 'Big Miracle' in 2012 and 'Miss You Already' in 2015. She made her directorial debut with 'Whip It' in 2009, in which she also starred, and received a SAG Award and a Golden Globe for her performance in 'Grey Gardens' in 2009.
In 2010, Barrymore starred with Justin Long in Nanette Burstein's 'Going the Distance'. The film follows a couple dealing with the ups and downs of a long-distance relationship while commuting between New York City and San Francisco. It garnered generally mixed reviews by critics and the film made US$40 million at the worldwide box office. She starred with John Krasinski in the drama 'Big Miracle' in 2012, which covers Operation Breakthrough, the 1988 international effort to rescue gray whales from being trapped in ice near Point Barrow, Alaska. The film saw her play Rachel Krameron, based on Greenpeace activist Cindy Lowry. Despite a positive critical reception, the film flopped at the box office.
In 'Blended' in 2014, she played Lauren Reynolds, a recently divorced woman ending up on a family resort with Jim Friedman. The film ultimately grossed US$128 million worldwide. She also stars on the Netflix series 'Santa Clarita Diet'.
In 1995, she and Nancy Juvonen formed the production company Flower Films. The pair have produced several projects in which Barrymore has starred. In 2013, she launched a range of cosmetics under the Flower banner, which has grown to include lines in makeup, perfume, and eyewear. Her other business ventures include a range of wines and a clothing line. In 2015, she released her second memoir, 'Wildflower'. She received a star on the Hollywood Walk of Fame in 2004.
At this point, the question that might be circling your mind is what is the next Drew Barrymore movie or tv show? Well, the good news is that we have a clear answer to that question. Here's the list of upcoming films and shows of Drew Barrymore scheduled to release in the near future. We can only hope that the new Drew Barrymore performances would be as good as some of her recent ones.
5. The Stand-In (2020)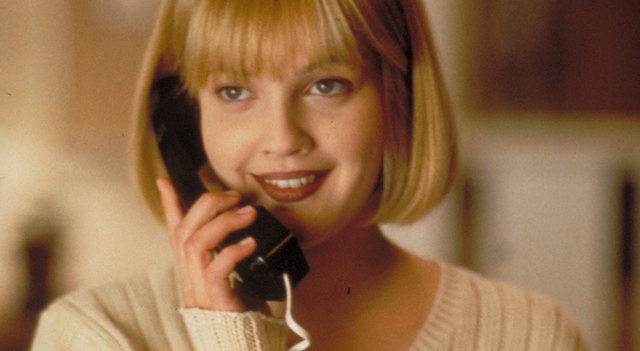 Drew Barrymore will play dual roles in the romantic comedy 'The Stand-In', as well as produce through her production company, Flower Films. Jamie Babbit, executive producer of HBO's 'Silicon Valley' and director of 'But I'm a Cheerleader', will direct the comedy from a script by Sam Bain. In addition to Barrymore, producers are Ember Truesdell, Chris Miller, and Nancy Juvonen-Fallon for Flower Films. Tom McNulty will be producing for the Exchange. UTA and CAA are handling domestic sales.
'The Stand-In' is the story of a disaffected comedy actress and her ambitious stand-in trading places. A washed-up movie star, busted for tax evasion hires her unemployed, adoring stand-in to do community service in her place. A weird co-dependent relationship ensues as the actress begins to use the stand-in for all parts of her life to escape from the stressful demands of fame. Eventually, the stand-in starts to take the actress's identity, career, and boyfriend and finally kicks her out of her own house.
4. Untitled Drew Barrymore Talk Show (TBA)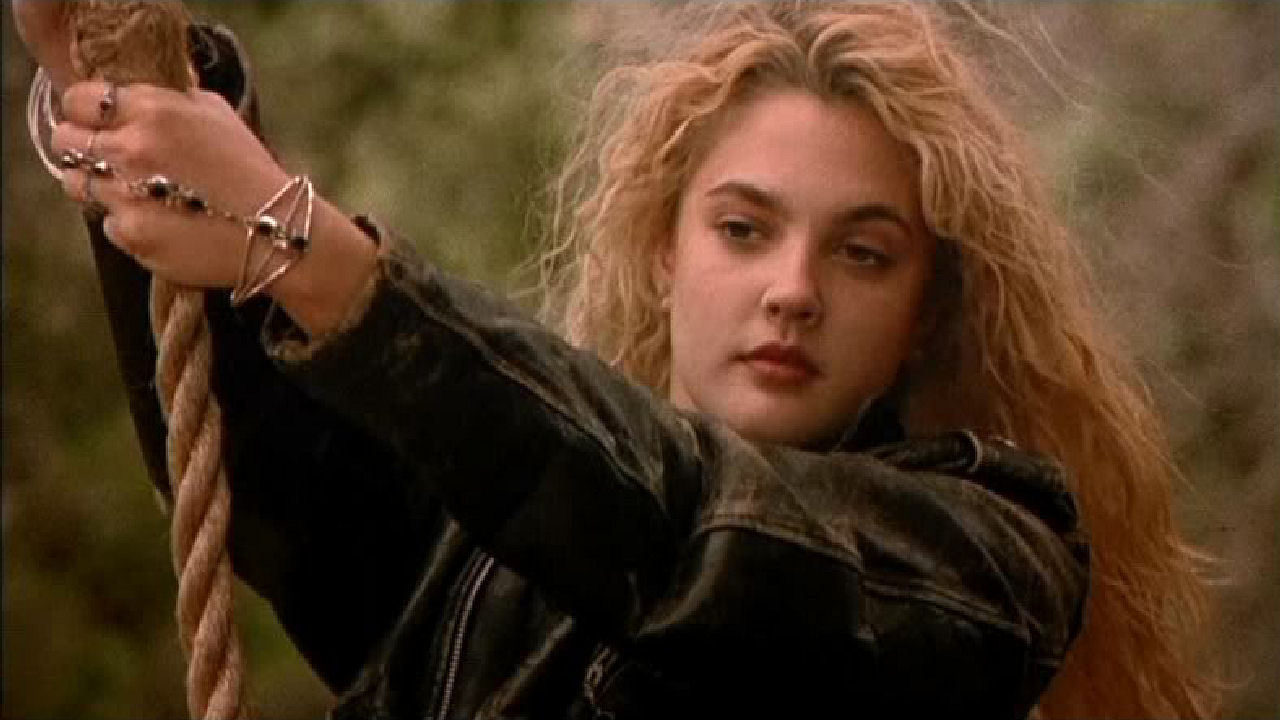 Fans of Drew Barrymore can rejoice as the actress will be seen on the small screen. This time, she is getting her own talk show on CBS, although the title for her show has not been fixed yet. As someone who has been part of the industry for years, and has seen the ugly side that fame has to offer, Barrymore is bound to be a resounding success. Moreover, she already has an existing fan base that the network chooses to capitalize on.
For her part, the actress expressed excitement and joy at being allowed to host her own talk show, while the people at the network said, "We are very excited to be in business with Drew Barrymore and have our stations serve as the launch group for a show that is the brightest prospect I have seen in many years. We look forward to giving Drew and our colleagues at CBS Television Distribution our full support to help this show strike gold with our audience and advertisers."
Although it is not officially announced yet, estimates suggest that the talk show will go on air sometime in fall 2020.
Read More: Upcoming Amber Heard Movies
3. Surrender Dorothy (TBA)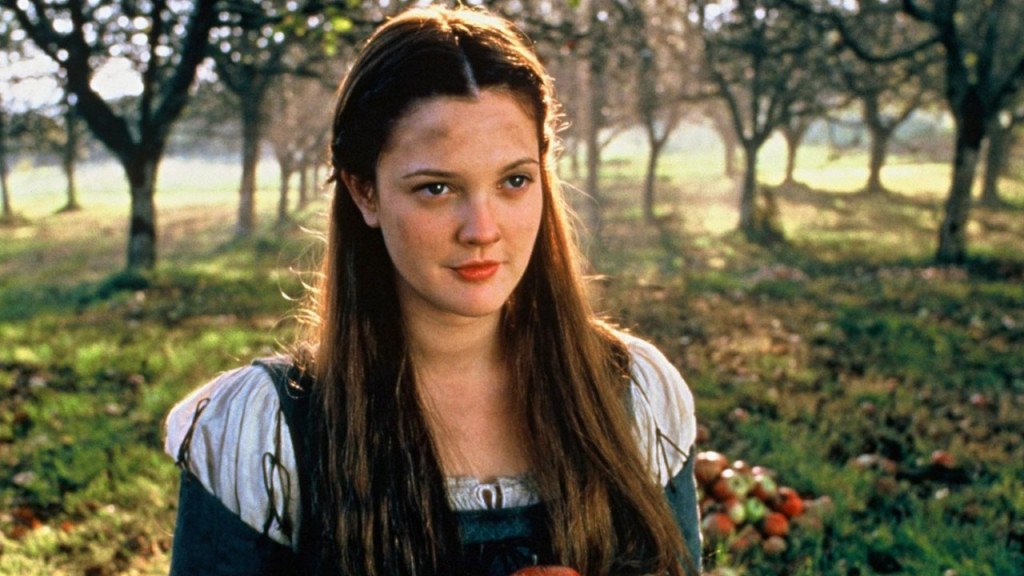 Touted as Drew Barrymore's sophomore feature, 'Surrender Dorothy,' has been trapped in development hell ever since its announcement in 2002. The movie is a follow-up to her directorial debut, 'Whip It'.
2. The Au Pairs (TBA)
The movie adaptation of Melissa de la Cruz's erotic young-adult book series 'The Au Pairs', the film itself went into oblivion after its announcement in 2006. The plot follows three teenage girls and how their lives take the wildest of turns when they take summer jobs as au pairs for a wealthy family. The movie was to be produced by Drew Barrymore's Flower Films. But, no reports surfaced about the movie except an 'in development' tag associated with it.
1. The End (TBA)
When Warner Brothers announced their sci-fi extravaganza 'The End,' all eyes were on the director's name. The end-of-the-world drama reportedly has Drew Barrymore at the helm. The movie unfolds through multiple storylines on the last day of earth and people rewind their lives at the last moment.
Even though Aron Eli Coleite completed the script, the movie sank somewhere in the development chain. Eventually, the movie joined the list of movies like the young-adult thriller 'Heist Society' for Warner Brothers and 'How to Be Single' for New Line, which has been trapped in development hell.
Read More: Upcoming Reese Witherspoon Movies
ALREADY RELEASED
Charlie's Angels (2019)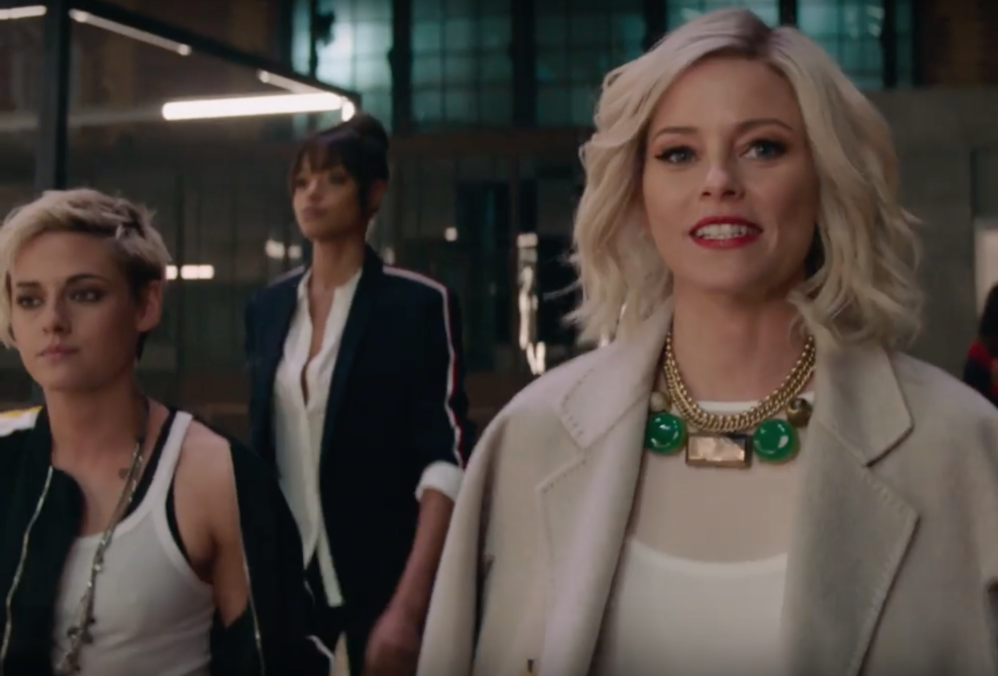 'Charlie's Angels' has gotten a new lease on life with the 2019 movie that brings back the Angels for a tough mission. Starring the likes of Kristen Stewart, the film generated a lot of hype beforehand. However, upon release, it has not been received quite as well, with the director lashing out at fans being unprepared to embrace a feminist action movie.
The plot itself follows an employee who decides to become a whistleblower when he discovers his company engages in unethical practices. The organization deems it most effective to simply silence the man, and they proceed to do just that. However, this time, Charlie's Angels are on the job. The girls go above and beyond, putting their lives on the line for the whistleblower. With their specific skill sets, the war quickly escalates as the women decide to take down the organization itself.
'Charlie's Angels' has changed some important dynamics by having several Bosleys and making the enigmatic head a woman. Drew Barrymore, one of the original angels from the old movie, acts as the executive producer here. This is unsurprising since her insight into the characters and the franchise is invaluable for the new movie to be part of the same tradition as the older 'Charlie's Angels' while pushing the possibility and story in a new direction. The film released on November 15, 2019.
Read More: Upcoming Elizabeth Banks Movies