Every once in a while, we get a high school film that leaves an impact on our vocabulary forever – from "Monet" in 'Clueless' to "so fetch" in 'Mean Girls'. 'The DUFF' is certainly one of those films. Early on in the film, our boy, Wesley, explains to Bianca, that she's the DUFF of her group – the Designated Ugly Fat Friend. You see, "The DUFF" does not have to be ugly or fat, just the least popular so that others can exploit them.
Every group of popular kids has that one kid who is not. 'The DUFF' is about that one kid. In our case it's Bianca, a high school senior, enjoying her final year with best friends, Jess and Casey. But of course, life, as is usually the case in high-school, has other plans. The film offers a fresh, postmodern twist to the genre, as it becomes both subtly subversive and self-aware, while casually giving a nod to John Hughes' high-school classics. It is hilariously honest and exists in the contradiction of being both cliched and fresh. This is precisely what makes it a fine addition to the genre, despite it telling the same old story.
'The DUFF' is based on a novel of the same name by Kody Keplinger, who wrote it when she was herself an 18-year-old high school senior. The film was a commercial success, grossing $43.5 million, against a budget of $8.5 million. It also received generally positive reviews from the critics. This was five years ago, and fans wonder if there will be a sequel. Though there have been no talks, it could still be a possibility given Keplinger's other novel set in the same universe. Here's everything we know about the potential sequel to 'The DUFF'.
The DUFF 2 Plot: What Can It Be About?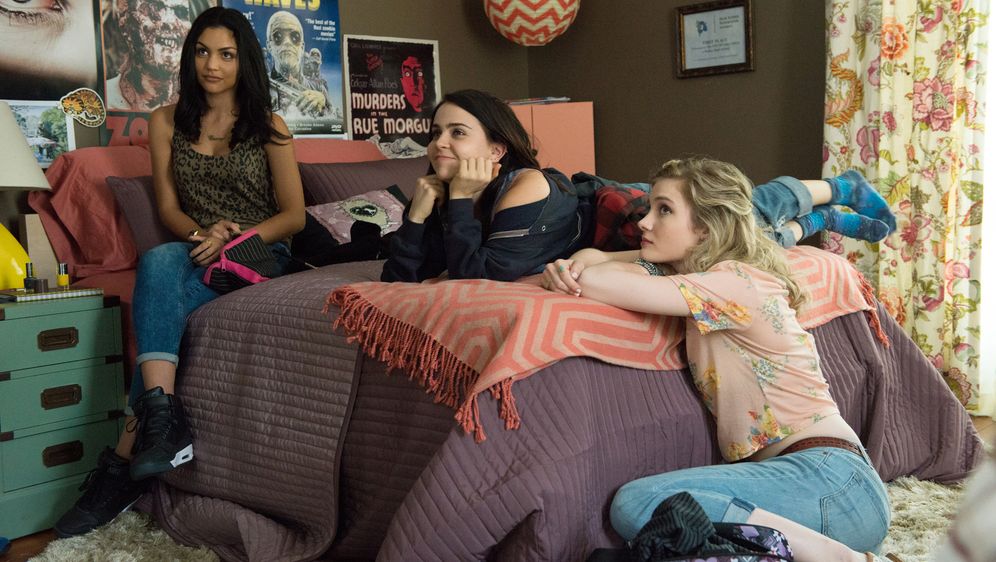 'The DUFF' centres around Bianca Piper, an intelligent and opinionated high-school senior who has a rude awakening when she suddenly learns she is the DUFF in her friend group. Filled with self-doubt and believing that her friends hang out with her because of this, she unfriends them. She, then, set out on a mission to un-DUFF herself, with the help of her neighbour, former best friend, and jock, Wesley Rush.
The film hits all the high-school cliches from makeover to mean girls, and of course, ends with the prom. But in the process ends up being both honest and quietly subversive as it deals with the issues of physical perceptions, self-doubt, teenage insecurities and cyberbullying. Unlike most of the films in the genre, the film is oddly empowering because of the refreshing way in which it deals with female friendships, and the way Bianca embraces who she is. In the end, the characters realise that anyone can be the DUFF, from Bianca to the mean girl, Madison, as everyone has something they don't have.
The film takes several liberties from the text it is based on. Keplinger's book is less cliched and more meaningful, portraying high-school in a realistic manner. But the film gets the lesson across decently well. Just around the time 'The DUFF' came out, Keplinger released a companion novel that is set in the same universe. Lying Out Loud centres around Sonny and Amy (Wesley's sister), and the new boy, Ryder, and is also set in Hamilton High. It features both Bianca and Wesley from the original, while focusing on a new story with different characters.
The book follows Sonny who has a habit of lying in order to protect her image as her father's in prison, and she has had messy life. Things get complicated when she learns that her nemesis Ryder likes her best friend Amy. What starts out as a prank turns into an accidental catfish goof-up, as Sonny finds herself talking to Ryder as Amy, and slowly begins to fall for him. Since there is no other sequel to 'The DUFF', the most logical step for a sequel to the film would be the adaptation of Keplinger's follow-up.
The DUFF 2 Cast: Who Can Be In It?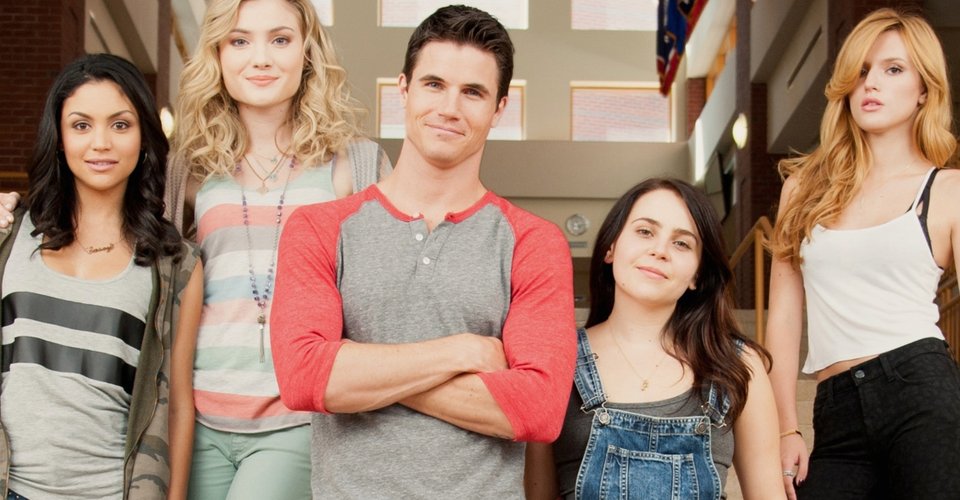 'The DUFF' is entirely Mae Whitman's show who received widespread acclaim for her performance as Bianca. Whitman does such a good job with Bianca that it lifts the otherwise cliched premise of the film, turning it into fun and heartwarming watch. It is also the believable and easy chemistry between Bianca and Wesley, who is played by the Canadian heartthrob Robbie Amell. The film also stars Bella Thorne as Madison, Bianca Santos as Casey, Skyler Samuels as Jess, Allison Janney as Dottie, along with Ken Jeong as Mr. Arthur and Romany Malco as Principal Buchanan.
If the sequel to the film is an adaptation of Lying Out Loud than we can certainly hope to see more of Whitman and Amell, along with some of the other characters from the original. But this somehow doesn't seem very likely as it seems like the original cast has moved on from the film onto their other projects, and no talks of a sequel have ever taken place. If at all it does happen, we will certainly need new cast members who will play Sonny, Amy and Ryder, along with the other characters.
The DUFF 2 Crew: Who Can Be Behind It?
Since there have been no talks about any sequel to 'The DUFF' we can only hope that it would have the original crew reuniting and collaborating. This would mean having Ari Sandel direct it, with Josh A. Cagan behind its script. Sandel will be next seen working on 'Monster High', while Cagan was last seen working as the scriptwriter for 'Kim Possible'. We can also hope that CBS Films picks the sequel up for production.
The DUFF 2 Release Date: When Can It Premiere?
The chances of getting a sequel or even a follow-up to 'The DUFF' seem extremely bleak as neither the crew nor the cast has shown interest or investment. At best, there could someday be another adaptation of one of Kody Keplinger's novels, and like Lying Out Loud, it could feature some of our favourite characters from the original. But if at all we miraculously somehow do get a 'The DUFF' 2, it would only premiere sometime around 2024 or later.
Read More: Will There be a Mama Sequel?