Eddie Redmayne started his professional acting career as a youth in West End Theatre, before making his screen debut in 1998 with guest appearances in the television show 'Animal Ark'. He made his big-screen debut in 2006 with roles in 'Like Minds' and 'The Good Shepherd'. Redmayne then played Antony Baekeland in 2007's 'Savage Grace'; Thomas Babington in 'Elizabeth: The Golden Age', which too released in 2007; Gordy in 'The Yellow Handkerchief', which released in 2008; and as William Stafford in 2008's 'The Other Boleyn Girl'.
He did a few other supporting roles in the following years before starring in the stage production of 'Red' from 2009 to 2010. Redmayne won the Tony Award for Best Featured Actor in a Play for his performance in the play. He also starred in the stage production of Richard II from 2011 to 2012. Redmayne's film breakthrough came with the roles of Colin Clark in the biographical drama 'My Week with Marilyn', which released in 2011 and Marius Pontmercy in 2012's musical 'Les Miserables', directed by Tom Hooper.
In 2014, he played Stephen Hawking in the biographical drama 'The Theory of Everything'. He received a lot of praise for his performance in the movie and also won many awards including the Academy Award for Best Actor. He is the only male to have been born in the 1980s to have won the acting Oscar. Redmayne followed this performance with an equally brilliant performance as Lili Elbe, in Tom Hooper's 'The Danish Girl', which released in 2015. He received a second Oscar nomination for his performance in the film.
In 2016, Redmayne appeared for the first time as Newt Scamander in the 'Fantastic Beasts' film series. The movie was titled 'Fantastic Beasts and Where to Find Them' and was directed by David Yates. He again appeared as the character in 2018's 'Fantastic Beasts: Crimes of Grindelwald'. The 'Fantastic Beasts' film series is a prequel to the 'Harry Potter' film series. Fans of the Harry Potter film series are loving this new series and especially the character of Newt Scamander, played by Redmayne.
Redmayne is an amazing actor who has his roots in theatre which makes his performances seem effortless and technical at the same time. He has gained worldwide popularity with the movie 'The Theory of Everything' and the 'Fantastic Beasts' film series. Till now he has been very smart about his film choices and has picked amazing films to work in. He is an actor who is turning into a star and will shine very brightly in the coming years.
At this point, the question that might be circling your mind is what is the next Eddie Redmayne movie? Well, the good news is that we have a clear answer to that question. Here's the list of upcoming Eddie Redmayne films scheduled to release in the near future. We can only hope that the latest Eddie Redmayne movies would be as good as some of his recent ones.
4. The Aeronauts (2019)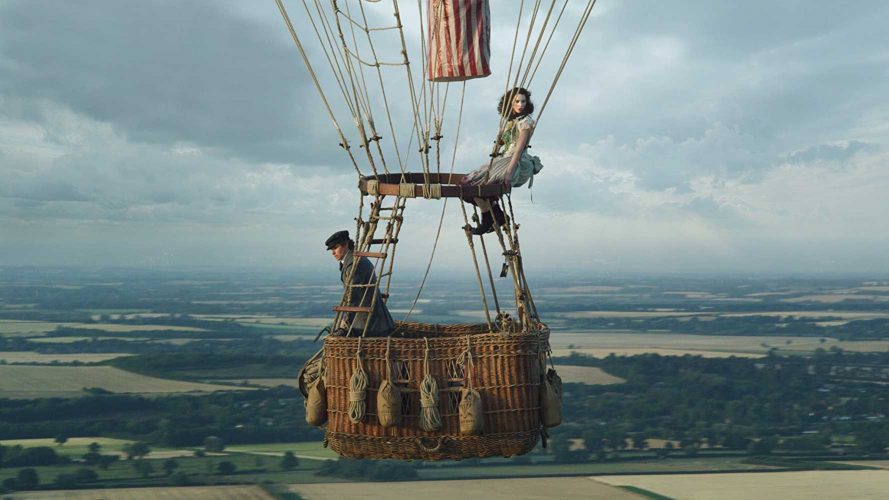 'The Aeronauts' is a biographical adventure film being directed by Tom Harper. It follows pilot Amelia Wren and scientist James Glaisher who find themselves in an epic fight for survival while attempting to make discoveries in a hot air balloon. Eddie Redmayne is joined by his 'The Theory of Everything' co-star Felicity Jones who is playing Amelia Wren in the film. The chemistry between them was amazing in their first film together and can be expected to be even better this time around.
Redmayne is playing a scientist, so portraying the character must have been easier this time around as he has played Stephen Hawking in 'The Theory of Everything'. The expectations from the film are high and the project just might end up exceeding them. The filming of the project has been completed and it is all set to release on December 20, 2019.
Read More: Upcoming Kate Beckinsale Movies
3. The Trial of the Chicago 7 (2020)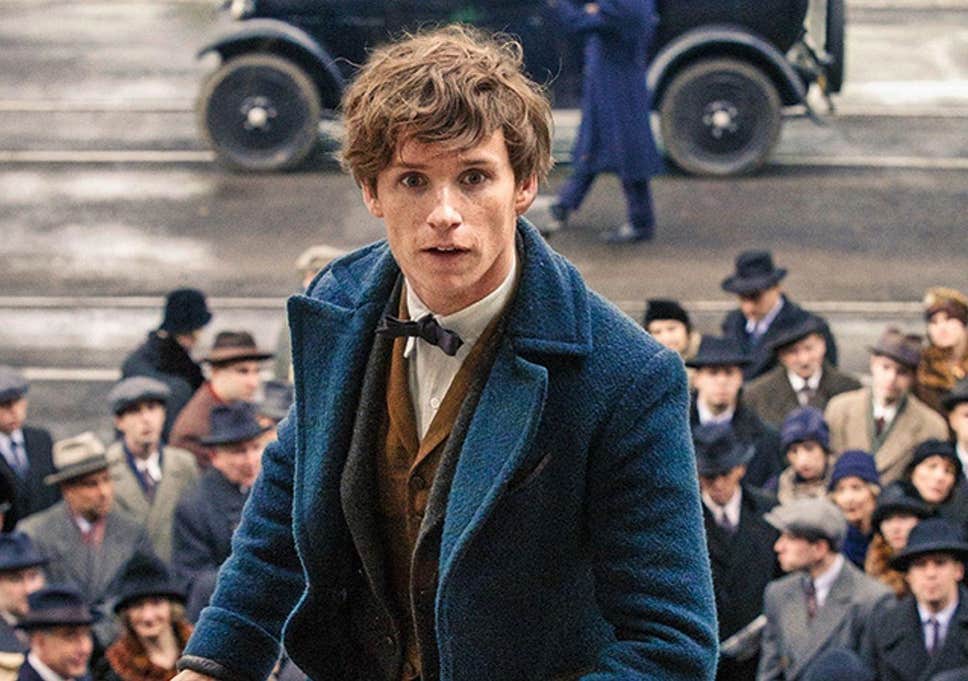 'The Trial of the Chicago 7' is an upcoming drama movie that is being helmed by Aaron Sorkin. Always a politically and socially aware individual, Sorkin's latest project is delving into American history to tell a tale of the freedom of political expression. The basic premise follows seven defendants, who came to be known as the Chicago Seven.
These individuals were charged by the federal government on counts of conspiracy and inciting riot. They were also charged for their anti-Vietnam War and other countercultural protests, which happened to take place in Illinois, Chicago, due to the 1968 Democratic National Convention.
The film promises to be a courtroom drama to some extent since all of them were given lengthy sentences and said to be in contempt of the court. However, these sentences were overturned and those charged with conspiracy were also acquitted. That being said, 'Trial Trial of the Chicago 7' is coming at a prompt time when various freedoms are under attack once again due to the current political climate. Knowing Sorkin, he will definitely be drawing modern parallels to get the message across. Apart from Redmayne, the cast includes a host of talent like Sacha Baron Cohen and Joseph Gordon-Levitt. We expect their performances to make the anticipated movie even better. 'The Trial of the Chicago 7' is slated to be released on October 2, 2020.
2. Fantastic Beasts and Where to Find Them 3 (2021)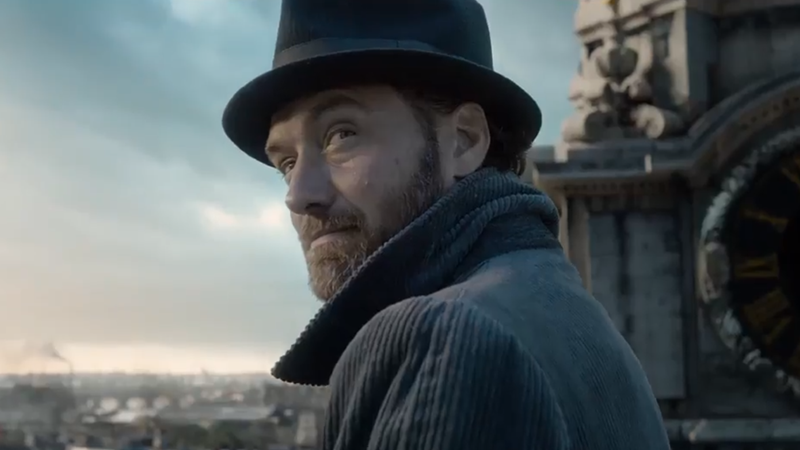 'Fantastic Beasts and Where to Find Them 3' is the much-awaited third installment to the popular franchise. Over the films, we have come to love the character of Newt Scamander, who would much rather be left alone with his rare magical beasts, than meddle in the world of magic and politics. However, his relationship with Dumbledore puts him right on the path of conflict with the dark wizard Grindelwald, whose rise is well documented.
As Newt's missions grow increasingly dangerous, he relies on his wits, a fair deal of help from friends, and his fantastic beasts, to get out of tough situations. However, the conflict with Grindelwald has been brewing for a long time and the previous installment saw the wizard amassing his own army. If you are familiar with the Harry Potter series, you know that ultimately Dumbledore confronts Grindelwald in an epic duel, vanquishing the dark wizard. However, in the first two films, we have seen Dumbledore pointedly avoiding any confrontation with him, while using Newt as a proxy.
This is finally explained in the second film when we know that a blood pact between Dumbledore and Grindelwald prevents the former from taking action against the latter. Newt, smartly, manages to nullify this magical bond, so maybe the third film will see Dumbledore in his prime, as a magician, taking the fight to Grindelwald. A surprise might be in store for Dumbledore himself, in the form of an unknown sibling with unfathomable magical prowess. 'Fantastic Beasts and Where to Find Them 3' is slated to be released on November 12, 2021.
Read More: Upcoming Timothee Chalamet Movies
1. The Good Nurse (TBA)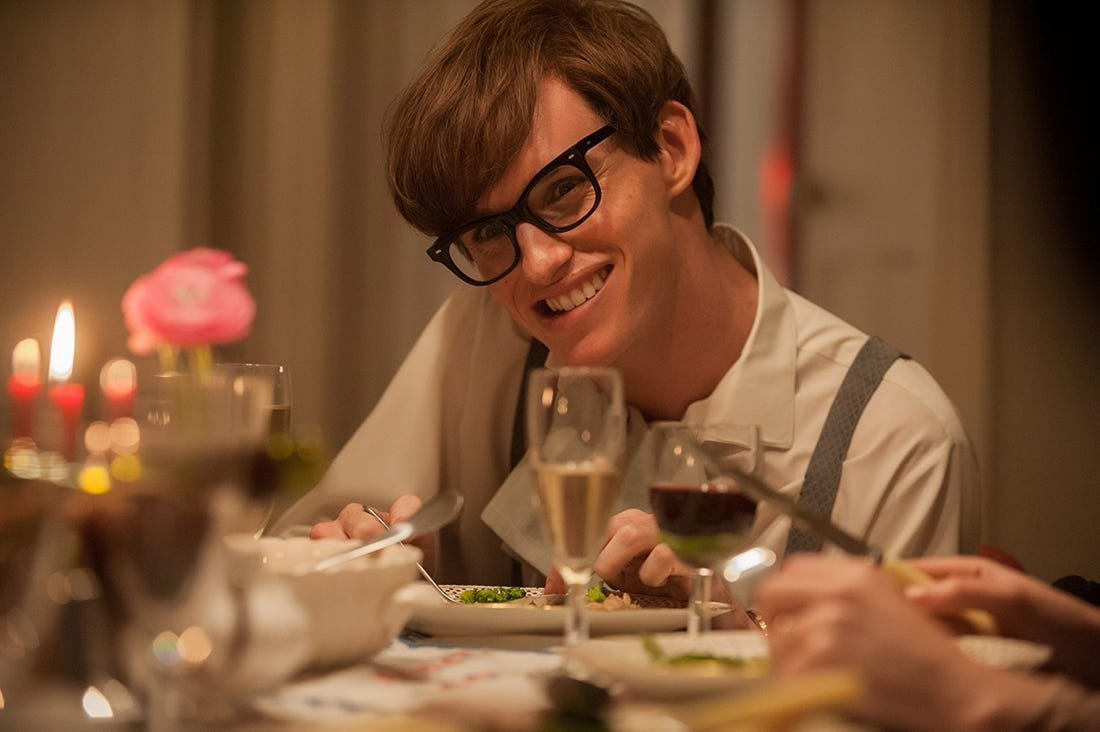 Eddie Redmayne has only played likable characters up until this point, but he might be gearing up for one of the toughest roles of his career in 'The Good Nurse'. The upcoming crime, drama, thriller that is in the works, will focus on the life of Charles Cullen, one of America's most notorious serial killers. The story is based on Charles Graeber's book 'The Good Nurse: A True Story of Medicine, Madness, and Murder'.
The movie will seek to explore Cullen's exploits. The infamous caregiver was responsible for killing hundreds of patients in his care, between the early 1980s and the 2000s. This earned him the name 'Angel of Death'. Cullen was a family man on the surface, but underneath, he was involved in a series of murders across nine hospitals, from New Jersey to Pennsylvania. The book indicts the hospital system as well, saying how a lack of transparency allowed Cullen to get away. Perhaps the movie will make the same explorations as well. Notably, Cullen was finally caught by two former Newark detectives.
Hollywood has always had a fascination with pathological serial killers, who appear to be larger than life. Charles Cullen definitely ranks among them and Redmayne will be looking to deliver a strong performance to be remembered for a role as remarkable as this. He might be supported by Jessica Chastain, who is slated to appear as Cullen's coworker, who was responsible for finally implicating Cullen for his crimes.
Read More: Upcoming Natalie Portman Movies