Pablo Larraín's 'El Conde,' a Chilean satirical horror film, pitches an absurd premise of a vampirical dictator living out his life past his glory. The film revolves around Augusto Pinochet, a born vampire who hails from France, where he fought for Louis XVI and formed a strong dislike for revolutions. Years later, the man finds himself in Chile, ruling the country as its despicable Dictator. However, these days, having faked his death enough time to yearn for the real thing, Pinochet lives in an isolated town with no one around but his wife, Lucía, and loyal butler Fyodor. As a result, the anticipation of his looming death brings his greedy kids into town with an enigmatic accountant in tow.
Despite its surface-level eccentricities, 'El Conde' presents a comedic social commentary on hard-hitting political themes and delves into Chile's history with a refreshingly original take. Its employment of a classic horror movie monster infused with a real-life tyrant presents a fitting metaphor further carried forward by the compelling cinematography. As such, if you're a fan of the film, you must be wondering if the story might see a continuation in a future sequel. Let's find out!
Will There Be El Conde 2?
After a premiere in the 2023 Venice Film Festival, 'El Conde' saw limited theatrical releases across some countries on September 7, 2023, before it was available to stream worldwide on September 15, 2023, on Netflix. The film has received increasingly positive reviews from critics and audiences alike, with a general fascination and appreciation for the film's visuals and unconventional but apt premise.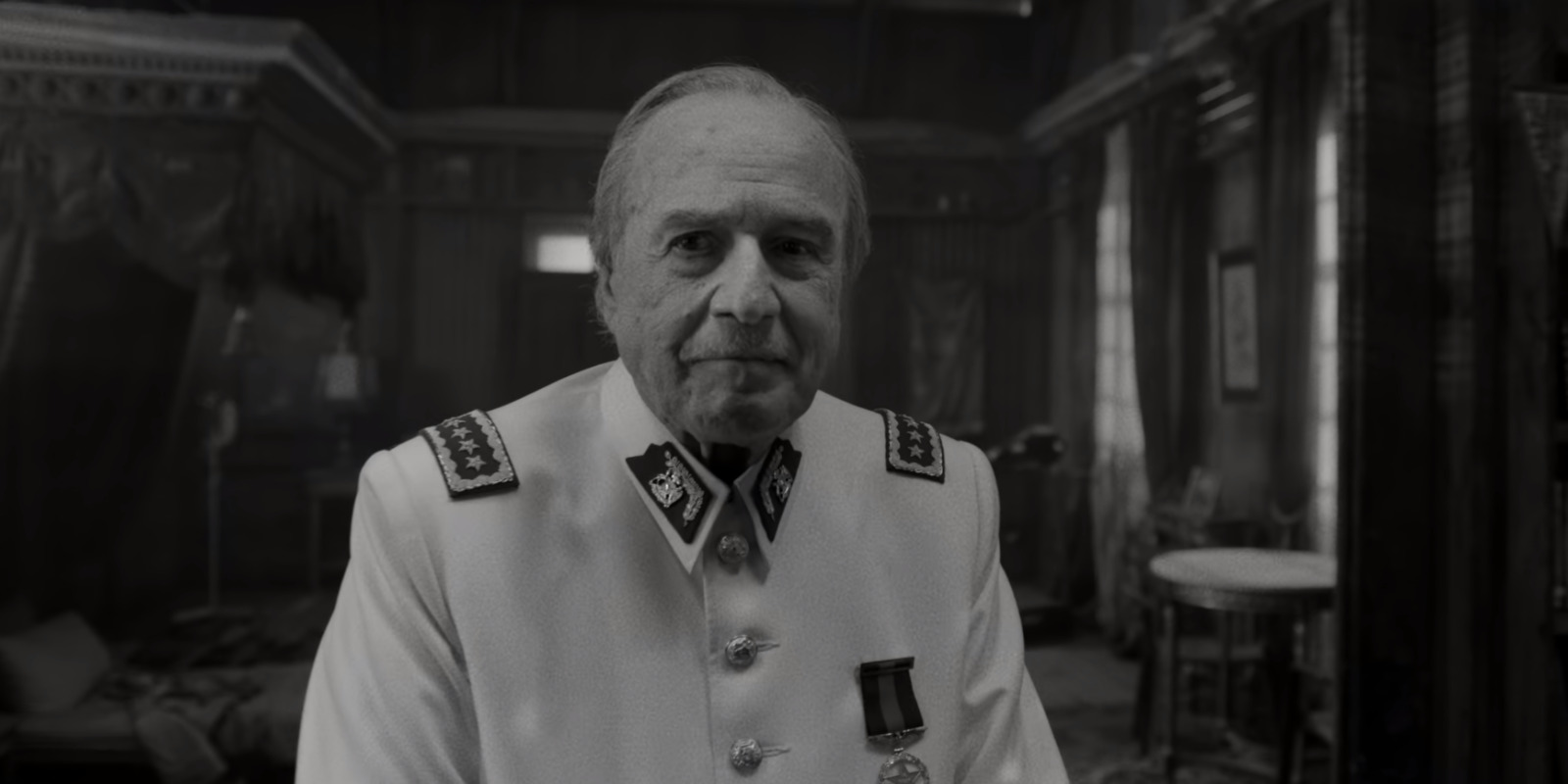 The film is another addition to one specific brand of cinematography by filmmaker Pablo Larraín, where he explores the influence of Pinochet's destructive rule and its negative effects on Chilean culture. Other films by the writer/director, such as the 2008 drama, 'Tony Manero,' the 2010 film 'Post Mortem,' and the Oscar-nominated, 'No,' possess this thread of connection despite their diverse subject matters.
In 'El Conde,' Larraín takes a more direct approach to depicting a story revolving around Pinochet. The director brings an entirely unsubtle metaphor about power-hungry politicians who exploit their power to oppress the general public by portraying the former Chilean dictator as a vampire. "[But] The chain of thought [behind the film's premise] involved the fact that Pinochet died in complete freedom — and with the most vile and absurd impunity. And that impunity made him eternal in a way — we still feel broken by his figure because he's not really dead in our culture," said Larraín while discussing the film in a conversation with The Hollywood Reporter.
"In Argentina, for example — and Santiago Mitre made a beautiful film about this last year, 'Argentina, 1985' — they took those criminals and put them in jail. That somehow created a national pact that this should never happen again. We never had that in Chile, so his figure remained very vivid and alive. So, that idea took us to the figure of the vampire, and that satire was the only way to approach him."
Considering Larraín's thought process behind the film, it's obvious that the story was an important one for him to tell. As such, given the film's conclusive ending, a continuation of the story seems hard to imagine. Furthermore, some of Larraín's other works that focus on historical figures, such as the Kristen Stewart starrer 'Spencer,' and 2016's 'Jackie' have also been stand-alone projects with no firm plans for a sequel.
Although 'El Conde's' fantastical and satirical elements set it apart from Larraín's previous work, its standing within the political commentary genre further diminishes the potential of a sequel. Ultimately, fans shouldn't expect a sequel for this film until the filmmaker or his screenwriting collaborator, Guillermo Calderón, officially announces a continuation.
Read More: El Conde Ending, Explained: Who is Pinochet's Mother?