Elisabeth Singleton Moss is an American actor. Born on July 24, 1982, this 36-year-old was born to an artistically inclined family as both her parents were musicians. Moss had aspirations to be a professional dancer and continued studying it through her teenage. However, she began to obtain acting jobs as well and eventually saw her career as an actor take off to a degree of success.
Moss' first role came in 1990 when she appeared in the NBC miniseries 'Lucky/Chances'. She then went on to have several minor appearances which included a remake of the Walt Disney Pictures movie, 'Escape to Witch Mountain' in 1995. However, she began to gain recognition for her role in 'The West Wing', Aaron Sorkin's acclaimed political show. She also played Peggy Olson, a secretary-turned-copywriter in 'Mad Men' and her performance was critically acclaimed. Moss also had roles in notable films like 'Girl, Interrupted'.
So, you must be wondering what is the next Elisabeth Moss movie or tv show? Well, the good news is that we have a clear answer to that question. Here's the list of upcoming films and shows of Elisabeth Moss scheduled to release in the near future. We can only hope that the new Elisabeth Moss performances would be as good as some of her recent ones.
7. Shirley (2020)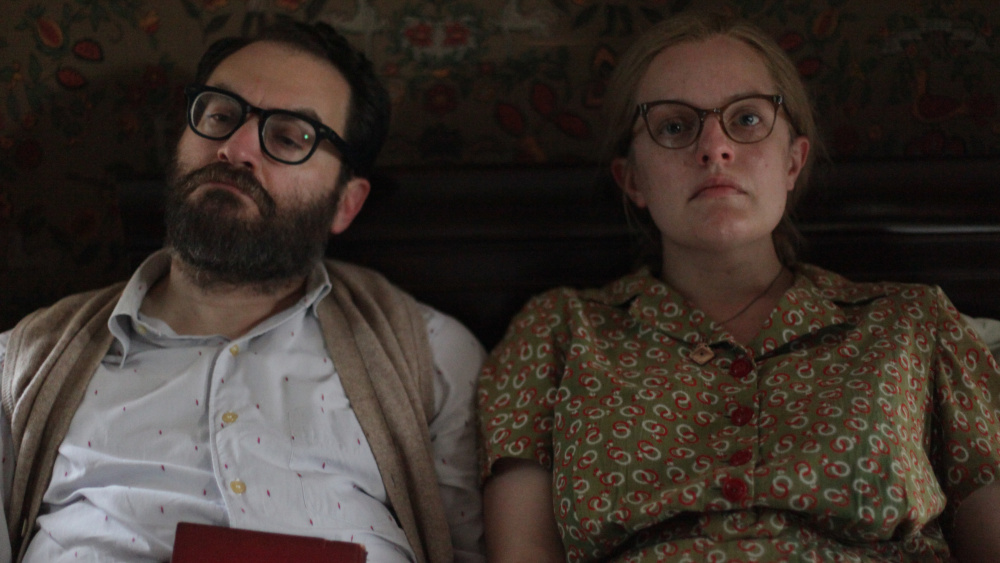 'Shirley' is an upcoming psychological drama that is set to hit theaters on January 25, 2020. The film is based on the famous author Shirley Jackson, whose book 'The Haunting of Hill House' inspired Netflix's acclaimed horror series. According to reports from Deadline, Elisabeth Moss brings Shirley to life on the screen while Michael Stuhbarg plays Stanley Hyman, Shirley's husband and a professor at Bennington College.
The plot follows a young couple that moves in with them, hoping to start a new life. Instead, they become the fodder for a psychological drama that would go on to inspire Jackson's next great novel.
Read More: Upcoming Tom Hanks Movies
6. The Invisible Man (2020)
'The Invisible Man' is an upcoming reboot film based on the classic monster by H.G. Wells. Elisabeth Moss is reported to be a part of the film. Johnny Depp was supposed to play the role of the Invisible Man, but we reported that Armie Hammer and Alexander Skarsgard were frontrunners to be cast in the role.
The premise is based on a woman whose abusive ex takes his own life. However, when she is left with the fortune, she begins to think the death was a hoax and she might be tracked by a dangerous individual nobody else can see. The movie is slated to be released on February 28, 2020.
Read More: Upcoming Christian Slater Movies
5. The French Dispatch (2020)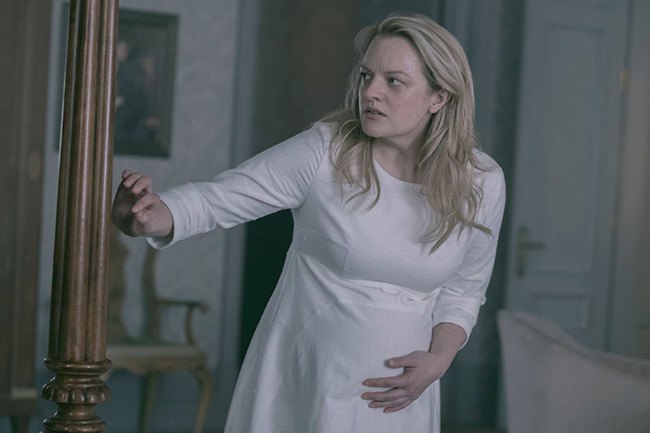 'The French Dispatch' is yet another movie from the aesthetically sound Wes Anderson. Despite having some emotionally and visually rich films under his belt, Anderson is always looking for the next best story to portray the human condition, in all its postmodern melancholy and complexity. Despite this, his upcoming film is set somewhat in the past.
We follow the story of journalists in 20th century France, as they are stationed there with an American paper. The movie is intended as a love letter to journalists and sees their dreams and ambitions being realized. Now, when it comes to Anderson's projects, the cast is always stellar. Thus, apart from Moss, we have the likes of Timothee Chalamet and Saoirse Ronan on board. Thus, the acting is expected to be top-notch.
More details about the project are being kept under wraps right now, so as to maximize impact at the time of release. 'The French Dispatch' will release in 2020, but no date has been set yet.
4. The Handmaid's Tale (2017-)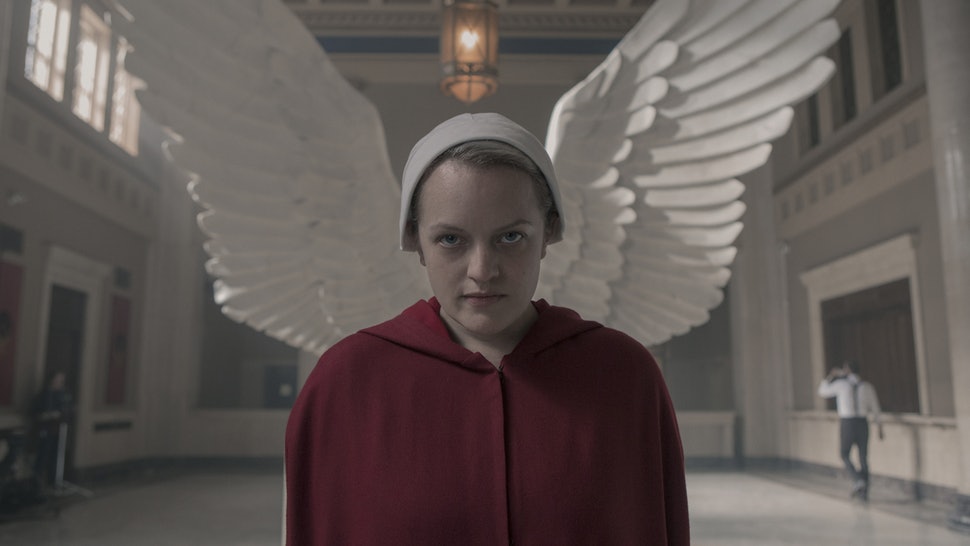 'The Handmaid's Tale' is a dystopian drama on Hulu. It is based on Margaret Atwood's book of the same name. The plot follows a dystopian society post a second Civil War, where women are reduced to childbearing services and called Handmaids. The show aired Season 3 on June 5, 2019.
The story follows Offred, who used to have a happy family life and a job before the dystopia kicked in. Now she is reduced to bearing children and the show merely exaggerates to show how dangerous the objectification of women can be and is an extreme mirror of the expectations that society has of the women. Elisabeth Moss plays the role of Offred, the protagonist, and her strong feminist stances at moments of the show make it a powerful and memorable performance. A new season is expected in 2020.
3. Next Goal Wins (TBA)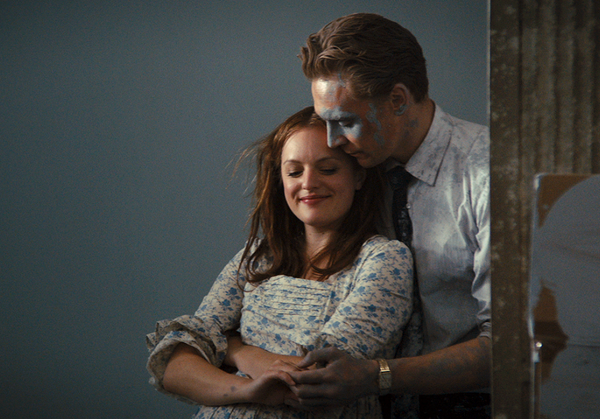 Taika Waititi is quickly making a name for himself in Hollywood. He started off with a quirky vision, which was immediately evident to anyone who has seen 'What We Do in the Shadows'. However, from the time he started making mainstream Hollywood movies, he has only improved. It is needless to say that Marvel fans swear by his vision since he has managed to make the best Thor movie yet. He followed this up with a genuinely nice take on Nazism and the politics of hatred in 'Jojo Rabbit'. Therefore, this comical take on a sports movie is highly anticipated.
Waititi helms this adaptation of the 2014 British soccer documentary, which is based on a man who does not lose hope in a team. We follow the story of Thomas Rongen, the Dutch coach, who tries to turn the American Samoa soccer team from perennial losers to winners. Sports itself is more than just the game being played out. It is an emotion and a chronicling of a journey that results in success or failure. Waititi will try to capture this in his movie, where Moss will be sure to deliver a memorable role.
2. Call Jane (TBA)
'Call Jane' is a period drama that is in pre-production stages and as such does not have a release date yet. The film is set in Chicago in the 1960s and is based on a group of women, calling themselves the Jane Collective. They run an underground network offering the service of secret and safe abortions for women before the landmark Roe v. Wade case that legalized abortions.
The cast is impressive and includes actors like Susan Sarandon. However, Elisabeth Moss plays a pivotal role in the film as Joy, a woman who finds herself unexpectedly pregnant and turns to this group for help.
Read More: Upcoming Katie Holmes Movies
1. Top of the Lake (2013-)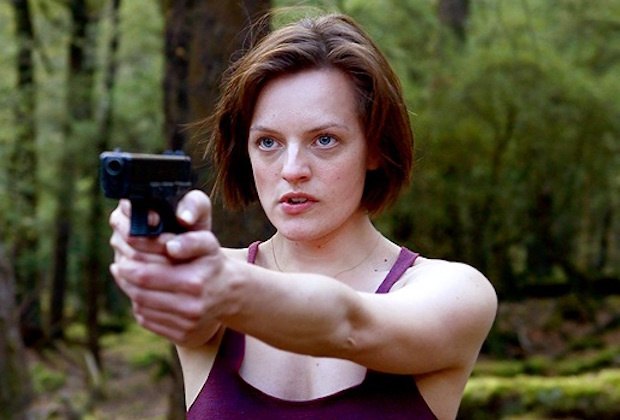 'Top of the Lake' is a crime drama show that deals with the disappearance of a 12-year-old girl near a freezing lake that makes a detective obsessed with the case. Now, this brave detective, Robin Griffin, played by Elisabeth Moss must face a side of herself that she keeps at bay and take on the town's secrets in order to solve the mystery of the missing girl.
The show has aired for two seasons and there have been talks of renewing it for Season 3. Although Moss has said that she might not be willing to return for Season 3 of the show, her splendid performance in the first two seasons gives us hope that we see her reprise the role of Detective Griffin.
Read More: Upcoming Pedro Pascal Movies
ALREADY RELEASED
Us (2019)
'Us' is the second horror movie from Jordan Peele that released on March 22, 2019. Peele made his name with his directorial debut 'Get Out' and 'Us' took his name further as a horror director with food for thought.
The plot follows a family that goes on vacation but soon finds things going sideways when they are stalked and heckled by a group of murderous doppelgangers, who can think and act like them. Elisabeth Moss plays the role of Kitty Tyler, the neighbor, and friend of the Wilson family, who are targetted by the doppelgangers.
Light of My Life (2019)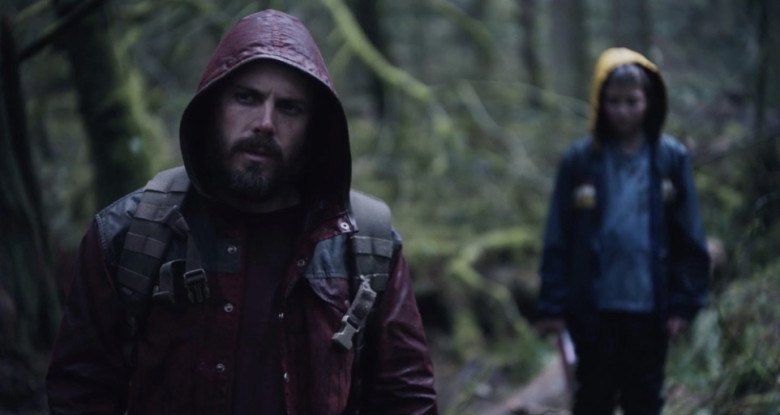 'Light of My Life' released in Berlinale on February 8, 2019, but the film became available to a global audience on August 9, 2019. The film takes place in a dystopian setting where the world has seen all the women being wiped out by a plague.
In such a setting, a father goes to all lengths to try and protect his daughter. The film has been directed and written by Casey Affleck and stars himself as the protagonist. Elisabeth Moss plays the role of the mother to the daughter who must be protected. Variety mentioned that Affleck's directorial debut confused 'dragginess' with art.
The Kitchen (2019)
'The Kitchen' is an American crime drama movie that hit theaters on August 9, 2019. The story follows the wives of Irish mobsters in Hell's Kitchen who take over their husbands' rackets after they are arrested by the FBI.
It is a fascinating tale about how these women enter into a life of crime. The cast is impressive, including the likes of Melissa McCarthy. Elisabeth Moss plays the role of Claire Walsh, who starts off as a timid wife to an abusive husband but soon begins to enjoy the violence that her criminal life brings.