Elizabeth Olsen is an American actress known globally for her role as Scarlet Witch in movies of the Marvel Cinematic Universe. Her breakthrough role came in the year 2011 when she starred in the independent thriller drama 'Martha Marcy May Marlene'. She was nominated for and won many critics' awards at various film festivals and award shows. Olsen portrayed a very titular character named Martha, a girl suffering from paranoia and delusions after fleeing from her life in a cult and returning to her family.
She next played the role of Sarah in the remake of the horror film 'Silent House'. The movie received mixed reviews but Olsen's performance in the movie was praised by the critics and audience. In 2012, she starred in 'Red Lights' and Josh Radnor's film 'Liberal Arts'. She starred in 2013's 'Very Good Girls' with Dakota Fanning. In 2013, Olsen was nominated for the BAFTA Rising Star Award. She then appeared as Marie, a young social worker who develops a relationship with the protagonist, played by Josh Brolin in the American remake of the South Korean movie 'Oldboy'. Olsen then portrayed Edie Parker, Jack Kerouac's wife and the author of the Beat Generation memoir 'You'll Be Okay', in 'Kill Your Darlings'.
In 2014, she starred opposite Bryan Cranston and Aaron Taylor-Johnson in Legendary's 'Godzilla' reboot. Olsen gained global recognition when she started playing Scarlet Witch in the Marvel Cinematic Universe. She first appeared as the character in the mid-credit scene of 2014's 'Captain America: The Winter Soldier'. After that she appeared as Scarlet Witch in 2015 sequel to 'The Avengers', 'Avengers: Age of Ultron', in 2016's 'Captain America: Civil War', and 2018's 'Avengers: Infinity War'.
Olsen then appeared as Audrey Williams, Hank Williams' wife, manager, and duet partner in the 2015 biopic 'I Saw the Light'. The film stars Tom Hiddleston as Hank Williams. In 2017, she starred opposite her MCU co-star Jeremy Renner in Taylor Sheridan's directorial debut, 'Wind River'. Olsen also played the role of Taylor Sloane in 'Ingrid Goes West' which released in 2017. In 2018, she produced and starred in the TV series 'Sorry for Your Loss'. The show has received positive reviews from the critics and is also being loved by the audience. At this point, the question that might be circling your mind is what is the next Elizabeth Olsen project? Well, the good news is that we have a clear answer to that question. Here are the upcoming movies and shows slated to be released in the near future. We can only hope that the latest Elizabeth Olsen performances would be as good as some of her recent ones.
Read More: Upcoming Chris Hemsworth Movies
3. Doctor Strange in the Multiverse of Madness (2021)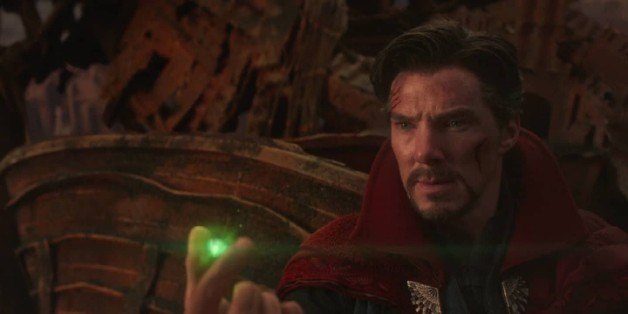 Scott Derrickson is helming the upcoming 'Doctor Strange in the Multiverse of Madness'. The movie is a sequel to the 2016 film 'Doctor Strange'. While the plot is unknown, we will definitely see the Sorcerer Supreme returning to a story filled with action, magic, and not to mention, saving the world. While the Multiverse theory has already been shown in 'Avengers: Endgame', it was more touch and go rather than a detailed look at one of Marvel's most complex comic aspects.
The upcoming movie promises to change all that. Apart from Doctor Strange, we are going to see Scarlet Witch or Wanda Maximoff in the film as well. While Wanda and Strange have not shared a lot of screen time together, despite being teammates, it is undeniable that she is one of the most powerful magicians in the universe. Wanda is also supposed to have powers of a mutant apart from using chaos magic, according to the comics. This could make her a valuable friend to Strange, or a formidable foe, depending on which aspect of the Multiverse the movie explores.
With talents like Benedict Cumberbatch and Olsen on board, we are sure the movie will be a success in terms of drawing crowds. It remains to be seen if it can be compared to cinematic greats, like 'Black Panther' has been, at least in Disney CEO Bob Iger's books. 'Doctor Strange in the Multiverse of Madness' is slated to release on May 7, 2021.
2. WandaVision (2021-)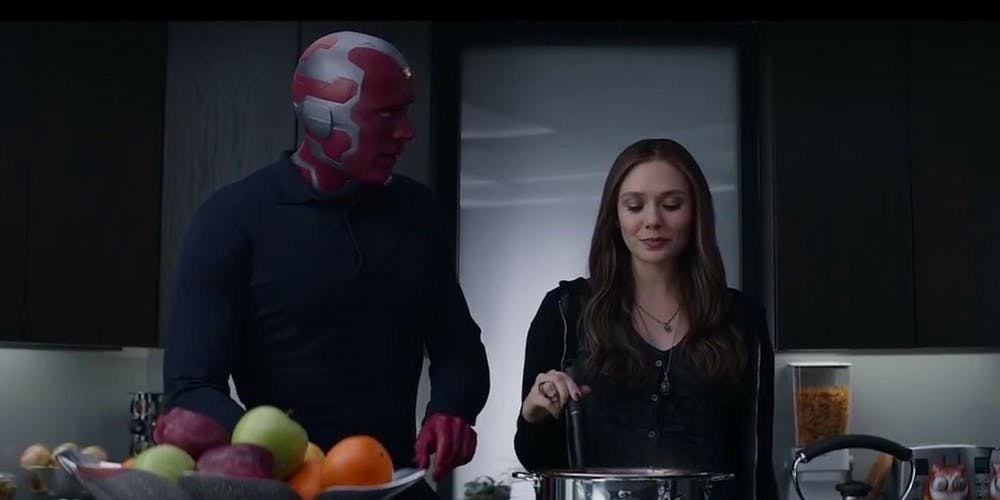 The MCU has plenty of characters that we ship, hoping that they get together. I know for a fact that plenty of fans were rooting for Black Widow and Captain America to get together while Steve was on the run in 'Winter Soldier'. However, among the many cute superhero couples, Wanda and Vision definitely stand out. Their hesitant fumbling around their feelings is sharply contrasted with their startling efficiency in saving the day.
If you liked the chemistry between Vision and Wanda, two of the most powerful Avengers, then you will love the upcoming show, 'WandaVision', slated to release on Disney+. Paul Bettany appears as Vision while Olsen will be playing Wanda. The series will be accentuated by wonderful performances, making this an anticipated show from the new streaming platform. 'WandaVision' does not have a fixed release date yet, but it is slated to come out sometime in 2021.
Read More: Upcoming Tom Holland Movies
1. Sorry for Your Loss (2018-)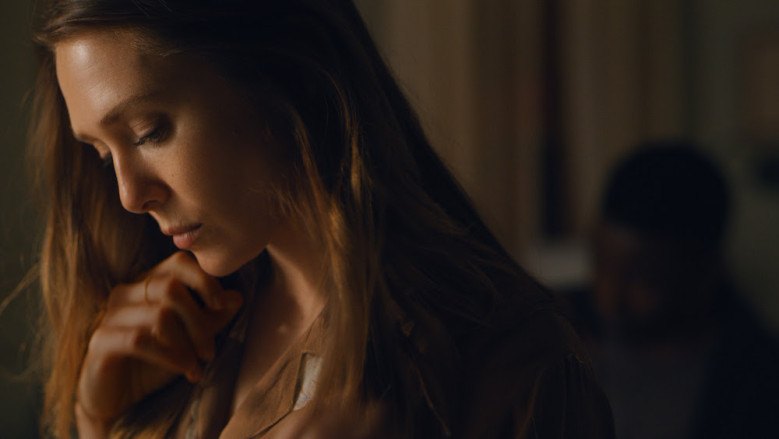 Loss makes us face the reality, as words and emotions rush in to fill the void left by the loss itself. Thus, a lot of contemplation and life-altering realizations are made when individuals happen to be reeling from losses. It is a way of the world and while not all of the decisions at a time of loss are wisely made, they need to be made nonetheless. In 'Sorry for Your Loss', the drama series on Facebook Watch, we follow a woman who has lost her husband.
The death of a close loved one is always painful, especially when you imagined spending your life with that person. The sudden absence becomes almost as inexplicable, mirroring the absurdity of life itself. Leigh Shaw is the woman at the center who finds out that there is a lot she did not know about her husband after he passes away. Moreover, she has to come to terms with how the loss affects every relationship in her life. The reassessment makes her realize a lot about herself through introspection.
As the premise suggests, it is a drama that is strengthened by its performances. Elizabeth Olsen appears in the role of Leigh and delivers a stellar performance. The show has already released two seasons and is likely to be getting a third. However, in the absence of an official announcement, we can expect Olsen to be more focused on the Marvel projects for now.
ALREADY RELEASED
Avengers: Endgame (2019)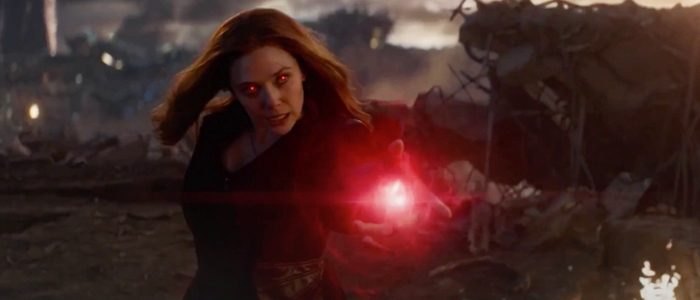 'Avengers: Endgame' is the sequel to 2018's 'Avengers: Infinity War'. It happened to be the most anticipated movie of 2019. The expectations of fans were very high as 'Avengers: Infinity War' had ended on a nail-biting cliffhanger. It is the last film in the third phase of the Marvel Cinematic Universe. Elizabeth Olsen reprises her role as Scarlet Witch in the movie. Although she died in the previous film along with many other Avengers, she and the others are brought back by the remaining Avengers.
The movie marks the end of an era in the MCU as it is the last film for many actors and characters in this universe. 'Avengers: Endgame' released on 26th April 2019.
Read More: Upcoming Paul Rudd Movies