When asked about the reason behind casting Elle Fanning in his movie 'The Neon Demon', Nicholas Winding Refn gave a weirdly genuine answer, "to live out my perverse dream of being a 16-year-old-girl, which I think every man has inside of him." Even though it sounded a little unseemly, his words mark the soul essence of Elle Fanning's 18-year-old career, which kicked off when she was just 2!
It's not a cakewalk to maintain the vitality and excitement for such a long period in a rocky industry. Be it the 11-year-old daughter of a Hollywood actor in Sofia Coppola's 'Somewhere', the scared teen girl among a group of 6 kids who shoot with a Super 8 camera and unleash an alien monster in the city in J. J. Abrams' sci-fi drama, 'Super 8', the charming ghost "Vampira" who haunts a writer in a small town to find the mystery behind a murder, or the sleeping Princess Aurora who bears the curse of a vengeful fairy in Robert Stromberg's 'Maleficent', Elle's career trajectory is not just unique but diverse and astounding.
Elle's choice of roles makes her stand out and helps her to transgress particular genres and types of characters. She blossomed into a child star through movies like 'The Door in the Floor', 'Babel' and 'The Curious Case of Benjamin Button', and Elle came to age with movies like '3 Generations', 'The Neon Demon', '20th Century Women', and 'The Beguiled'. Along with her big sister and actor Dakota Fanning, Elle is one of the wealthiest female actors in the town. At 20, she is an amazing blend of goofiness and professionalism, and showers enough reasons for her fans to cross their fingers until she pops up with another surprising character.
At this point, the question that might be circling your mind is what is the next Elle Fanning project? Well, the good news is that we have a clear answer to that question. Here's the list of upcoming Elle Fanning films and tv shows scheduled to release in the near future. We can only hope that these latest Elle Fanning films will be as good as some of her recent ones.
5. Maleficent: Mistress of Evil (2019)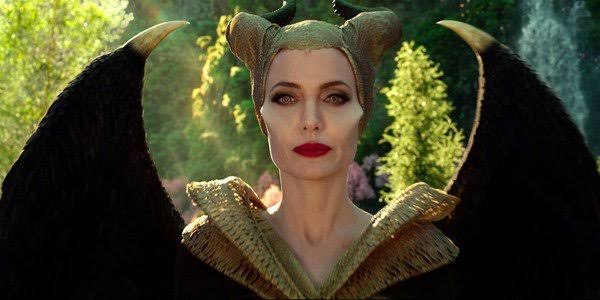 The sequel to the 2014 box office hit 'Maleficent', 'Maleficent: Mistress of Evil' created quite a buzz when it was officially announced last year. Expectations are high surrounding the sequel because of the exceptional star cast with Elle Fanning once again stepping into the boots of Princess Aurora and Angelina Jolie reprising her role as the revengeful fairy Maleficent. According to reports, the sequel will be centered on an alliance for convenience formed between the sleeping Princess Aurora, who has grown into the soon to be Queen, and the dark fairy, to fight off new villains and protect their heartland of moors. The movie is directed by Joachim Ronning who helmed 'Pirates of the Caribbean: Dead Men Tell No Tales' and 'Kon-Tiki'. 'Maleficent: Mistress of Evil' is lined up for an October 18, 2019 release.
4. All the Bright Places (2019)
When 'Hearts Beat Loud' director Brett Haley roped in Elle Fanning to star in the movie adaptation of Jennifer Niven's young adult fiction of the same name, her young fans were all the more excited for a number of reasons. Elle plays the protagonist, who is reeling after the recent death of her sister. She meets a boy called Finch and a love story unfolds in which a girl learns to live life in its fullness from a boy who intends to end his own life. In the course, they find the dark spots of their souls and an underlying love for each other. The film is all about understanding that the smallest moments and places can bear meaning when two people are in love.
Read More: Upcoming Angelina Jolie Movies
3. A Rainy Day in New York (2019)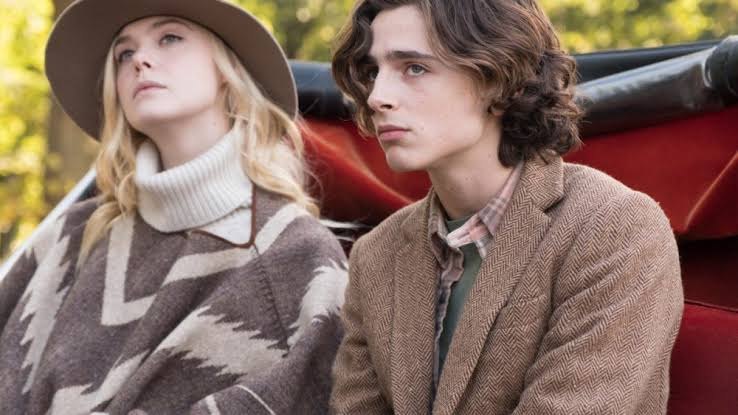 Elle had her tryst with controversy when her collaboration with Woody Allen clashed with the #MeToo movement. Even though 'A Rainy Day in New York' completed production in October 2017, it wasn't released in 2018, and hints coming out of the production house Amazon Studios imply that the movie has been shelved indefinitely. The movie fell into a qualm when Allen's adopted daughter, Dylan Farrow, dug out old child molestation allegations against him. Moreover, 'A Rainy Day In New York' tells the story of a middle-aged man, played by Jude Law, who is possessed with a burning passion for a young girl, played by Elle. A few stars in the movie including Timothée Chalamet, Selena Gomez, Rebecca Hall, and Jude Law have either donated their salary to charity or expressed regret for working with Allen. But, when asked about the movie, Elle Fanning has claimed that she regrets working with controversial directors, without naming Allen, and refused to apologize. Notably, the film was released in Poland and will soon be distributed internationally.
2. Molly (2020)
Acclaimed filmmaker Sally Potter's upcoming feature, 'Molly' has a stellar cast, while Elle Fanning reunites with Potter after the 2012 movie 'Ginger and Rosa' as the titular character Molly. The movie also has Javier Bardem, Chris Rock, Salma Hayek, Laura Linney, and Savion Glover. The narrative of Molly spreads across three continents and documents a wild day in the life of an edgy man, played by Javier Bardem and his unconditional love of his daughter Molly, played by Elle. The movie will have some high moments for the Elle fans to rejoice as she plays the daughter who grapples with dealing with her father's unstable mental state, which includes many parallel lives and hallucinations. All the filmmaker has revealed so far about her project is that it follows, "the life of a man and his daughter with some metaphysical moments!"
1. The Great (2020-)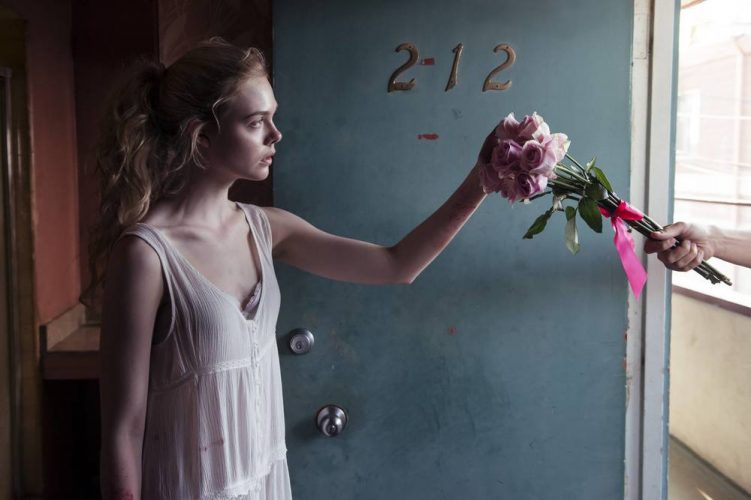 Elle Fanning's upcoming collaboration with Hulu, 'The Great', is a 10-part TV series written and executive produced by Tony McNamara. The series chronicles the life of Catherine the Great, played by Elle, and her tumultuous marital life with the emperor of Russia, Peter of Holstein-Gottorp, played by Hoult. Elle Fanning is also credited as one of the executive producers of the series. The story is rumored to have several extramarital affairs and palace conspiracies with Catherine overthrowing Peter, who was assassinated later, to start her reign which lasted for the next 34 years.
Read More: Upcoming Ryan Gosling Movies
ALREADY RELEASED
Teen Spirit (2019)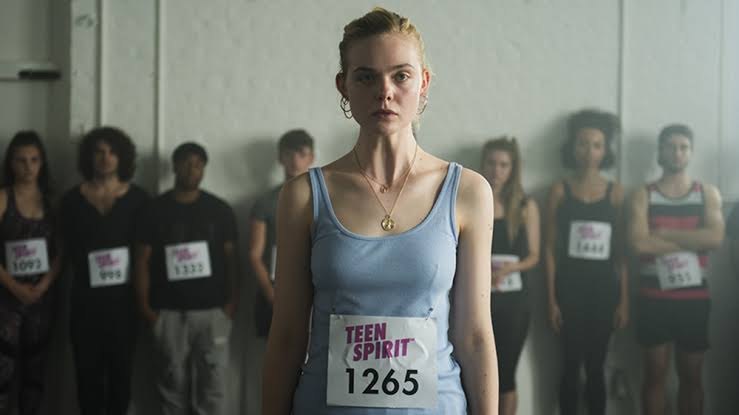 Elle Fanning returns to her home turf, the free-spirited feminine soul rebelling to shake off her mundane anonymity in a godforsaken farm on the Isle of Wight. Marking the directorial debut of actor Max Minghella, 'Teen Spirit' follows the journey of Violet, played by Elle, to the ecstatic tunes of pop to win a British TV talent show. 'Teen Spirit' has everything an Elle feature can offer her fans, and most important among them is her character's iconic urge to fly above the bars, chasing pervasive dreams. We see Fanning's character seeking help from an unlikely mentor as she becomes a part of a competition that is sure to test her skills, ambition, and integrity. The film puts a stylish spin on the Cinderella story that we are familiar with.