Superhero characters have always been one of the favorite toys of Ellen Page. When she was a young girl, the Canadian actress used to play with action heroes in her collection. Later, she developed a passion for playing such characters and picked up acting as her career. Ellen made her debut at the age of 10 with the television movie 'Pit Pony' in 1997. The popularity of the TV film prompted the makers to reboot it as a television series. Ellen reprised her role in the series and became a recurring cast member. In 2002, she appeared in Canadian mockumentary television series 'Trailer Park Boys.' Her next project, 'Marion Bridge' won the Best Canadian First Feature Film award in the same year. Movies like 'Mouth to Mouth' and 'Hard Candy' soon followed. She portrayed the character Hayley Stark, a teen girl who traps and tortures an older man who she believes is a rapist, in 'Hard Candy.' Her portrayal of the troubled teenager earned her massive critical praise.
The actress joined the 'X-Men' franchise in 2006 with 'X-Men: The Last Stand' as 'Kitty Pryde / Shadowcat.' Ellen got her first breakthrough with the coming age comedy 'Juno,' in which she played the character Juno MacGuff. Her Stunning performance earned her a number of awards and nominations including a Best Actress nomination at 80th Academy Awards. She lost the race to Marion Cotillard who won the award for the French movie 'La Vie en Rose'. 'Juno' also brought Ellen a Satellite Award and a Canadian Comedy Award among others.
In 2007, Page landed another disturbing role in the movie 'An American Crime.' Her portrayal of the 16-year-old Sylvia Likens, who was brutally tortured for over three months before being murdered by the psychic killer Gertrude Baniszewski, garnered her critical acclaim. Ellen emerged as a rising star with movies like 'Smart People,' 'The Stone Angel' and 'Whip It.' She played the central character of Bliss Cavendar in the sports-comedy 'Whip It,' which also marked Drew Barrymore's directorial debut. Bliss is a misfit from the small town of Bodeen, Texas, who discovers the true passion of her life in a roller derby league.
Page became a prominent star after the success of the movie 'Whip It.' She continued her success with films like 'Inception' (2010) directed by Christopher Nolan, the indie flick 'Peacock' (2010) and the dark comedy 'Super' (2010), in which she played the lead role opposite Rainn Wilson and Liv Tyler. In 'Inception,' she shared screen space with Marion Cotillard, Leonardo DiCaprio and Joseph Gordon-Levitt. Her next star-studded vehicle was Woody Allen directorial 'To Rome with Love,' in which she co-starred alongside Jesse Eisenberg, Alison Pill, Alec Baldwin, and Greta Gerwig in 2012.
Page also played a commendable lead in the 2013 thriller 'The East.' Her other movies include 'Into the Forest,' 'Tallulah,' 'My Days of Mercy,' and 'Flatliners.' She also lent her voice to several animated movies and video games including 'Beyond: Two Souls.' So at this point you might be wondering what is the next Ellen Page movie or TV show? Well, here's the list of upcoming Ellen Page films and TV shows scheduled to release in 2019 and 2020. We can only hope that the latest Ellen Page movies would be as good as some of her recent ones.
4. The Umbrella Academy (2019 -)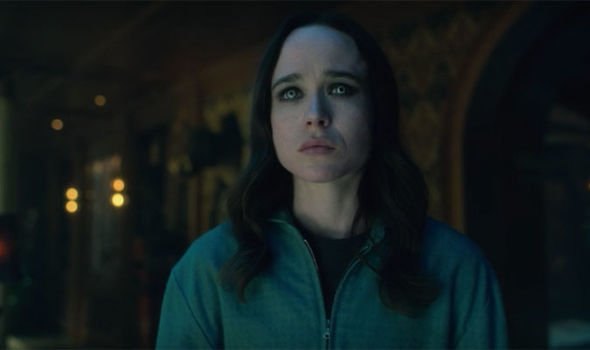 Netflix's superhero series 'The Umbrella Academy' is all set to return for its long-awaited second season. Ellen Page reportedly reprises her iconic role of Vanya Hargreeves a.k.a. Number Seven, a violinist who possesses the superpower to convert sound waves into dangerous waves in the upcoming season 2. She is one among the 43 unnatural babies born in different parts of the world. Later, seven babies are adopted by eccentric billionaire Sir Reginald Hargreeves to form a superhero vigilante team. Based on the comic book series of the same name created by Gerard Way and Gabriel Bám, 'The Umbrella Academy' features Tom Hopper, David Castañeda, Emmy Raver-Lampman, Robert Sheehan, Aidan Gallagher, Cameron Britton, and Mary J. Blige in major roles. The series is created by Steve Blackman and Jeremy Slater. In April 2019, Netflix renewed 'The Umbrella Academy' for a second season.
3. Tales of the City (2019 – )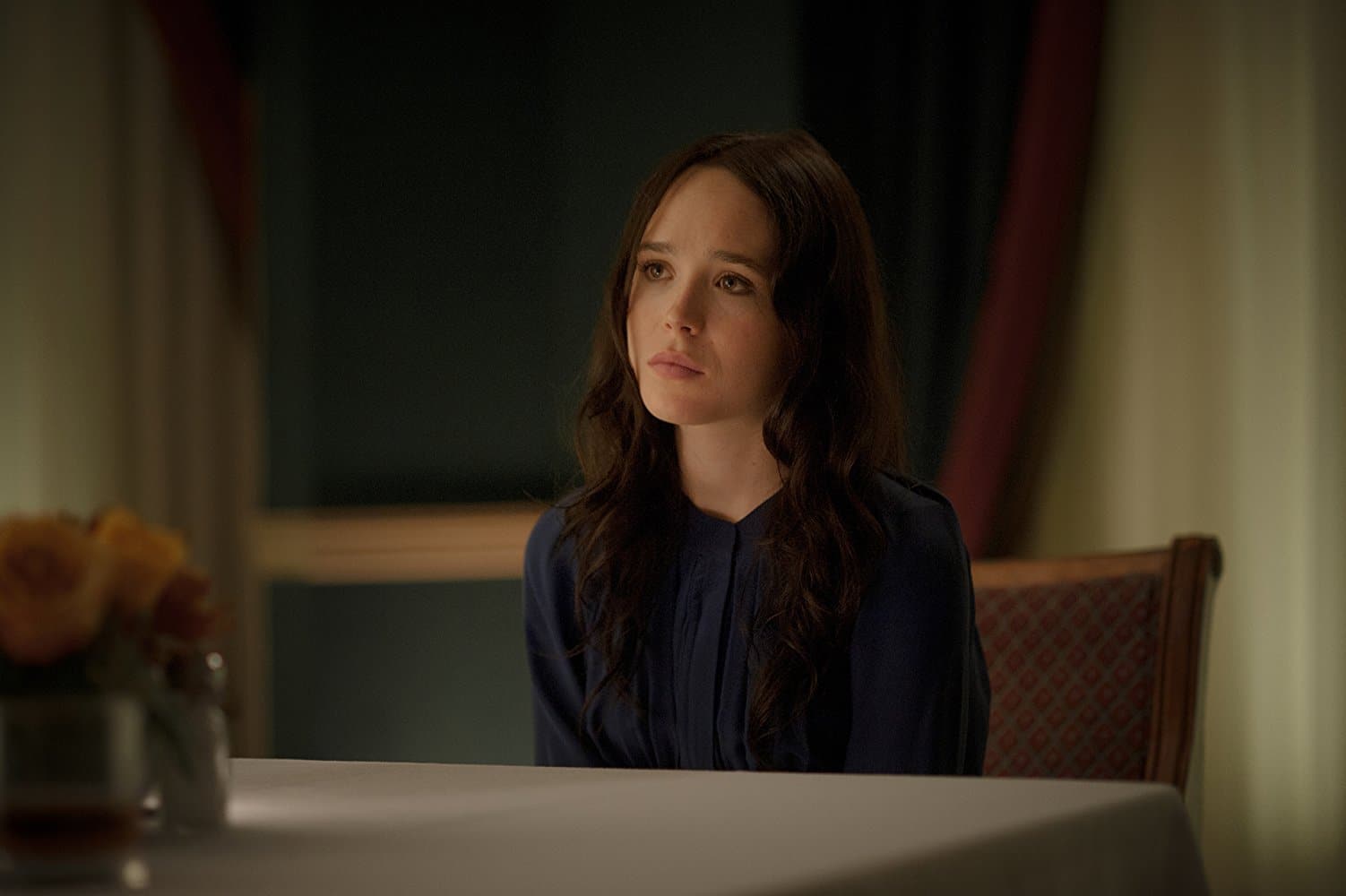 'Tales of the City' is an upcoming miniseries from Netflix. The 10-episode drama show is based on the book series by Armistead Maupin. The plot follows Mary Ann Singleton (played by Laura Linney) who returns to her ex-husband Brian (played by Paul Gross) and daughter Shawna (played by Ellen Page). She left them behind 20 years ago for the benefit of her career. After the long gap, Mary finds herself as a desperate woman battling with the mid-life crisis while trying to reconnect with her daughter. The upcoming Netflix series is a followup to the Showtime/PBS adaptation of Maupin's novel. According to THR, Laura Linney and Olympia Dukakis reprise their roles as Mary Ann Singleton and Anna Madrigal from the original series. Barbara Garrick also returns as DeDe Halcyon Day. Ellen Page joins as the new cast member in the followup. Lauren Morelli, who is known for 'Orange Is the New Black', serves as writer and showrunner. The film premiered on Netflix on June 7, 2019.
2. Robodog (TBA)
'Robodog' is an upcoming animated adventure film that centers on the unlikely bond between two canine friends. Kinetic Canine is an overzealous robotic dog and Marshall is a curmudgeonly real dog. Both of them are the polar opposites in terms of physical and emotional attributes. Yet, the canine friends establish a mutual bond and embark on an adventurous journey that changes their lives forever. Ellen Page lends her voice to Izzy, the daughter of Marshall's master and robotics toy shop owner Mike Luna. Billed as a heartwarming tale of friendship, 'Robodog' is written by Robert Reece and William Josef Schneider.
Read More: Upcoming Sally Hawkins Movies
1. Naya Legend of the Golden Dolphin (TBA)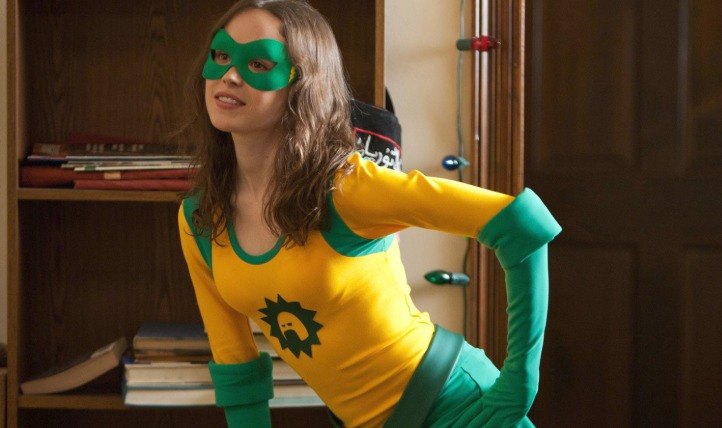 'Naya Legend of the Golden Dolphin' is a 3D animated action flick based on the Original Great Dolphin Tribe. The plot follows the adventures of Naya The Golden Dolphin Princess (voiced by Megan Fox). The Princess embarks on a mission to save Earth from apparent destruction. Ellen Page lends her voice to the character of Dusky. The other members in the voice cast include Gerard Butler and Kate Winslet. 'Naya Legend of the Golden Dolphin' is directed by Jonathon Kay from a script he co-wrote with Katie Ford.
Read More: Upcoming Alexandra Shipp Movies