Shedding nearly 40 pounds of weight isn't an easy job in any profession. But for actor Emilie Hirsch, everything came so naturally when he was cast in the 2007 survival flick 'Into the Wild' directed by Sean Penn. While listing the upcoming movies of Emilie Hirsch, people still go back to the 2007 flick for the amount of hard work the actor put into his character Chris McCandless, who went on to become a 'wanderlust' cult of his generation. Growing up in Topanga Canyon, California, Hirsch made his acting debut with Fox's 'Kindred: The Embraced' at the age of 11 in 1996. After a couple of guest appearances, Hirsch got his first breakthrough in television in 1998 with 'Gargantua' and 'Houdini.' The young actor continued his romance with guest appearances for the next three years. His major projects during that time include 'Sabrina, 'The Teenage Witch,' 'Promised Land,' 'Profiler,' 'The Pretender,' 'NYPD Blue,' and 'ER.'
Breakthrough
Hirsch made his feature film debut with the 2002 comedy-drama 'The Dangerous Lives of Altar Boys' (2002), alongside Kieran Culkin and Jodie Foster. In the same year, he earned a nomination for the Young Artist Award for his stunning portrayal of a prep school student who turns his teacher's world upside down in 'The Emperor's Club' (2002). The actor landed his first leading role in 'The Mudge Boy,' a 2003 drama film. Hirsch garnered critical acclaim when the movie premiered at the Sundance Film Festival, for his portrayal of Duncan Mudge, a farm boy who struggles to cope up with the loss of his mother.
In 2004, Hirsch appeared in the comedy flick 'The Girl Next Door.' The actor proved his versatility in playing both the comedic and emotive characters alike with his memorable portrayal of a 19-year-old who learned that his next-door neighbor is a former porn superstar. He switched to more serious fare with the 2005 drama film 'Imaginary Heroes,' which chronicled the ordeal of a family who struggles to deal with the loss of their beloved.
As Christopher McCandless and After…
In 2007, Emile landed his breakout role with Sean Penn's adaptation of the 1996 nonfiction book of the same name from Jon Krakauer, 'Into the Wild.' Based on the North American cross-country trip in the backdrop of Christopher McCandless during the early 1990s, 'Into the Wild' featured an unsung saga of the existential quest of a young man that took his straight to the heart of nature. Hirsch's performance as McCandless earned him a Rising Star Award at the Palm Springs International Film Festival, Best Male Breakthrough Performance from the National Board of Review and widespread critical acclaim.
His other major credits include 'Killer Joe' (2012), 'Savages Alongside,' in which he played a major role alongside John Travolta, Aaron Johnson, Taylor Kitsch, Salma Hayek, and Blake Lively, 'Prince Avalanche' (2013), and 'Lone Survivor' (2014). So now you might be wondering what is the next Emile Hirsch movie or tv show? Well, here's the list of upcoming Emile Hirsch films and tv shows scheduled to release in 2019 and 2020. We can only hope that the latest Emile Hirsch movies would be as good as some of his recent ones.
4. Once Upon a Time… in Hollywood (2019)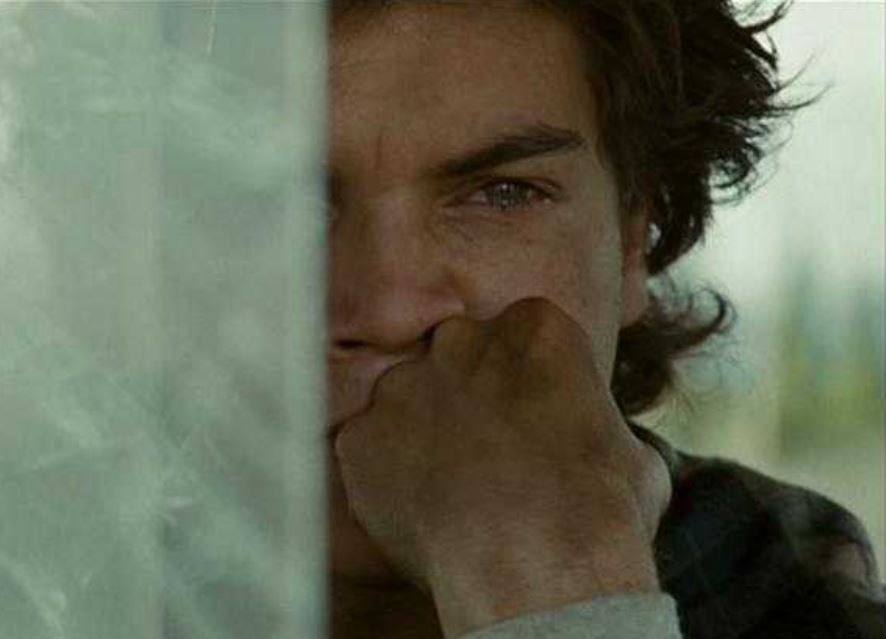 Emile Hirsch reportedly plays the character of Jay Sebring in the long-awaited Quentin Tarantino flick 'Once Upon a Time… in Hollywood.' Sebring was a hairstylist and a close friend of Hollywood star Sharon Tate. His name hit the headlines first when the celebrity hairstylist was brutally murdered along with Sharon Tate at her home by the Manson Family in the late 60s. 'Once Upon a Time… in Hollywood' is Tarantino's heartfelt love letter to everything that represented the swinging '60s. The plot follows Rick Dalton (Leonardo DiCaprio), a washed-out Hollywood star who is known for his yesteryear Westerns, and his close friend and stunt double Cliff Booth (Brad Pitt).
While Hollywood is at a crossroads in its history, the two men face an identity crisis too. But when members of the notorious Mansion Family rush into actress Sharon Tate's home and murder her along with four guests, the two men's lives take a wild turn. Emily Hirsch's character Sebring was among the four guests who were shot down on that fateful day. Other cast includes Lena Dunham, Timothy Olyphant, Damian Lewis, Luke Perry, Dakota Fanning, James Marsden, Keith Jefferson, Michael Madsen, Al Pacino, and Nicholas Hammond. The movie is set to hit screens on July 26, 2019.
3. American Night (2019)
'American Night' features Emile Hirsch in the lead role along with Jonathan Rhys Meyers, Paz Vega and Jeremy Piven. Tagged as a neo-noir thriller, the movie tells the tale of Michael Rubino (Hirsch) who finds himself torn between the headaches of being a Don in the underbelly of New York City and pursuing his passion for painting. His dilemma takes a turn for the good when he crosses paths with John Kaplan (Meyers), an art dealer who thinks he is done with his life. Though his career as an art dealer is in decline, the man still possesses an expert eye for fake art merchandise. When Andy Warhol's renowned Monroe series statue Pink Marilyn is stolen, both men find common ground and cause to join forces with. 'American Night' is written and directed by Alessio Jim Della Valle. The project is expected to come to theaters in 2019.
2. The Comeback Trail (TBA)
Emile Hirsch joins the upcoming remake of the 1982 action-comedy of the same name, 'The Comeback Trail,' which features an ensemble cast that includes Robert De Niro, Morgan Freeman and Tommy Lee Jones. De Niro plays the character of Max, a film producer who is trapped in a debt trap set by a ruthless gangster (Freeman). Max plots an elaborate scheme that involves a ridiculous Western film project from a poorly written script starring the washed-out Western film star Duke Montana (Jones). Max's plan is to kill Montana in the pretense of filming and claim the insurance money to pay back the Don. But Montana is on the verge of a breakdown and looks forward to the project to execute his own plan of action, which is more terrible than the director's plan.
Emile Hirsch plays the role of James Moore, a Hollywood producer who is at the peak of his career. Zach Braff also plays a major character in the film. 'The Comeback Trail' is directed by George Gallo from a script he co-wrote with Josh Posner. The movie, which is currently filming, hasn't got a release date.
Read More: Upcoming Bradley Cooper Movies
1. Force of Nature (2020)
Emile Hirsch will be seen alongside Mel Gibson in the forthcoming action thriller 'Force of Nature.' Set against the backdrop of a devastating hurricane, the plot centers on a group of survivors who are stationed in a building. While the survivors grapple with fear, a hardened and stubborn ex-secret agent (Gibson), who refuses to evacuate the building, braces up for his final showdown with a group of robbers who plots an elaborate heist in the building. Along with a young cop (Hirsch), Gibson's character takes on the perils of robbers and the hurricane at the same time. Kate Bosworth also plays a major role in the movie. 'Force of Nature' is directed by Michael Polish from a screenplay by Cory Miller. The project, which is currently in pre-production, is set for a 2020 release.
Read More: Upcoming Mark Ruffalo Movies