Emilia Clarke is an English actress. She studied at the Drama Centre London, where she appeared in a number of stage productions and starred in a theatre production by the Company of Angels. After making her screen debut in a short film, her television debut came with a guest appearance in an episode of the British soap opera 'Doctors' in 2009. The following year, she was named as one of the UK Stars of Tomorrow by Screen International magazine for her role in the film 'Triassic Attack' in 2010.
Clarke rose to international prominence in 2011 for her breakthrough role as Daenerys Targaryen in the HBO fantasy television series 'Game of Thrones'. The role garnered her critical acclaim and several accolades, including three nominations for the Primetime Emmy Award for Outstanding Supporting Actress in a Drama Series, and six nominations for the Screen Actors Guild Award for Outstanding Performance by an Ensemble in a Drama Series. She has received widespread praise for her performance. Her portrayal of Daenerys, tracing an arc from frightened girl to empowered woman, has been praised highly. Matthew Gilbert of The Boston Globe called her scenes "mesmerizing", adding that Clarke might not have a lot of emotional variety to work with as Daenerys, aside from fierce determination, but she is riveting. Todd VanDerWerff for The A.V. Club commented on the difficulty of adapting such an evolution from page to screen but concluded that Clarke seals the deal here. In 2017, she reportedly became one of the highest-paid actors on television, earning £2 million per episode of Game of Thrones.
Clarke made her Broadway debut as Holly Golightly in a production of 'Breakfast at Tiffany's' in 2013. She played Sarah Connor in 'Terminator Genisys' in 2015, opposite Arnold Schwarzenegger, Jai Courtney, and Jason Clarke. The film grossed over $400 million worldwide but received generally unfavorable reviews from critics. Despite this, she did receive nominations for awards like the Teen Choice Award for Choice Summer Movie Star – Female and Germany's Jupiter Award for Best International Actress.
In 2016, Clarke starred as the female lead, opposite Sam Claflin, in the movie adaption of the best selling book (of the same name), 'Me Before You', released on 3 June 2016. The film was a commercial success, grossing over $200 million worldwide and is her highest-rated film on the review aggregator Rotten Tomatoes. For her role as Louisa Clark, she shared nominations with Sam Claflin for the Teen Choice Award for Choice Movie Liplock and the MTV Television Tearjerker Award. She played the lead as Nurse Verena, in the film 'Voice from the Stone' which was released in April 2017 in limited release, video on demand and digital HD.
At this point, the question that might be circling your mind is what is the next Emilia Clarke movie or TV show? Well, the good news is that we have a clear answer to that question. Here's the list of upcoming Emilia Clarke films and TV shows scheduled to release in the near future. We can only hope that the new Emilia Clarke performances would be as good as some of her recent ones.
1. Above Suspicion (2019)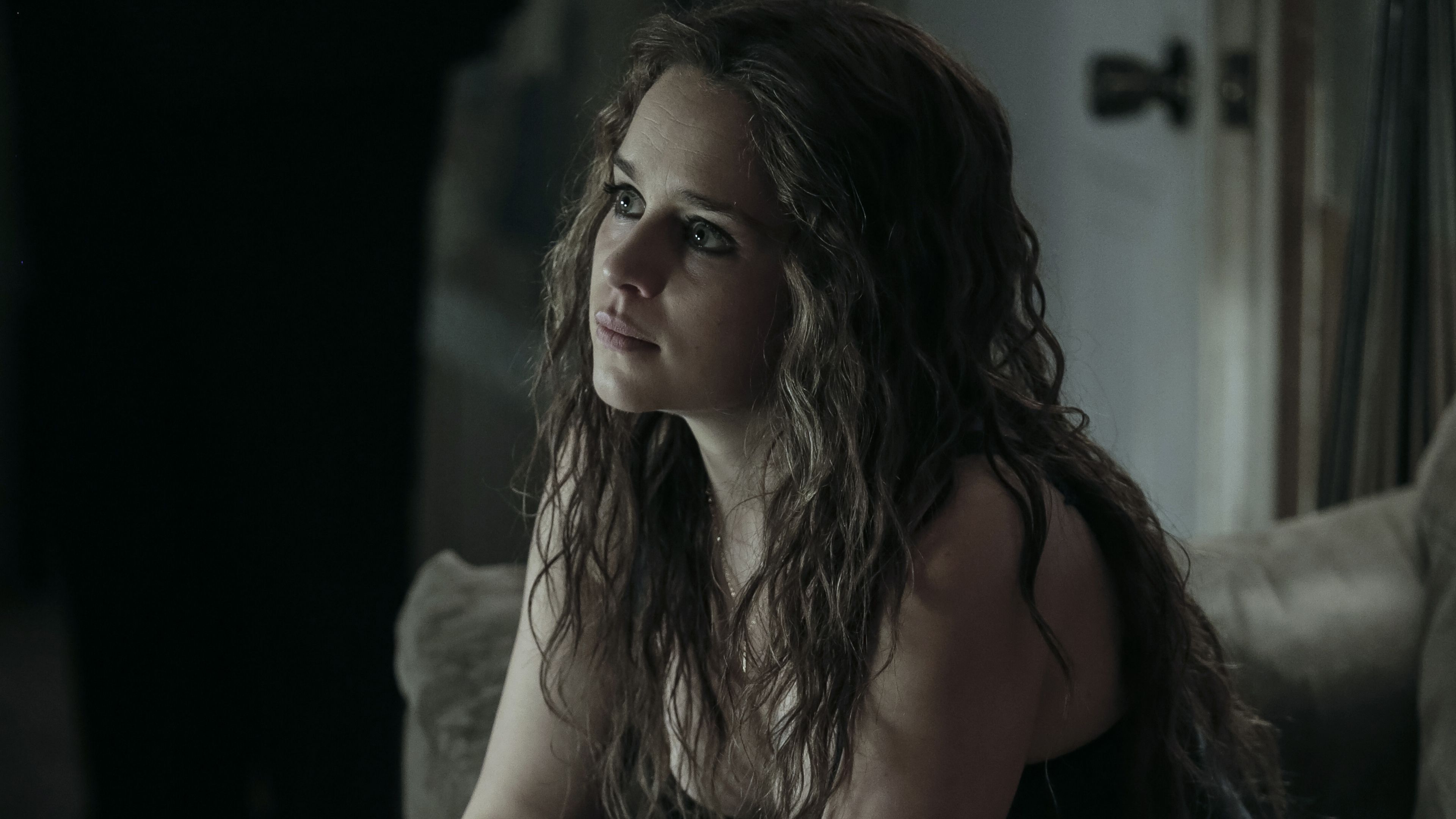 'Above Suspicion' is a thriller film directed by Philip Noyce, and stars Emilia Clarke and Jack Huston. It is based on Joe Sharkey's nonfiction book of the same name. It revolves around an FBI agent who is assigned to a small town in Kentucky, where he becomes involved with a local woman, leading to scandal.
A short synopsis has been doing the rounds in the media: "The chilling true story of a newly married FBI poster boy assigned to an Appalachian mountain town in Kentucky. There he is drawn into an illicit affair with an impoverished local woman who becomes his star informant. She sees in him her means of escape; instead, it's a ticket to disaster for both of them. This scandal shook the foundations of the nation's top law enforcement agency, ending in the first-ever conviction of an FBI agent for murder."
Read More: Upcoming Daniel Radcliffe Movies
ALREADY RELEASED
Last Christmas (2019)
'Crazy Rich Asians' star Henry Golding joins forces with 'Game of Thrones' juggernaut Emilia Clarke for the most important Christmas movie since 'Love Actually'. Paul Feig, the mastermind director behind 'Bridesmaids', 'Ghostbusters', and 'A Simple Favor', directs Golding and Clarke in 'Last Christmas', based on a script written by screen legend Emma Thompson and playwright Bryony Kimmings.
The story follows a girl who survives surgery but does not find life worth living. It continues the tradition of setting England as a place of romance during Christmas. Clarke's character suffers from ennui, compounded by a dead-end job and relationships that go nowhere. She is not on very good terms with her family either. However, when Golding's character enters her life, everything changes for the better. He understands and anticipates her problems, driving her to achieve all she is capable of. Clarke's character might just have found the perfect guy, but the question is, whether he is too good to be true. The film released on November 8, 2019.
Read More: Upcoming Emma Roberts Movies
Game of Thrones (2011-2019)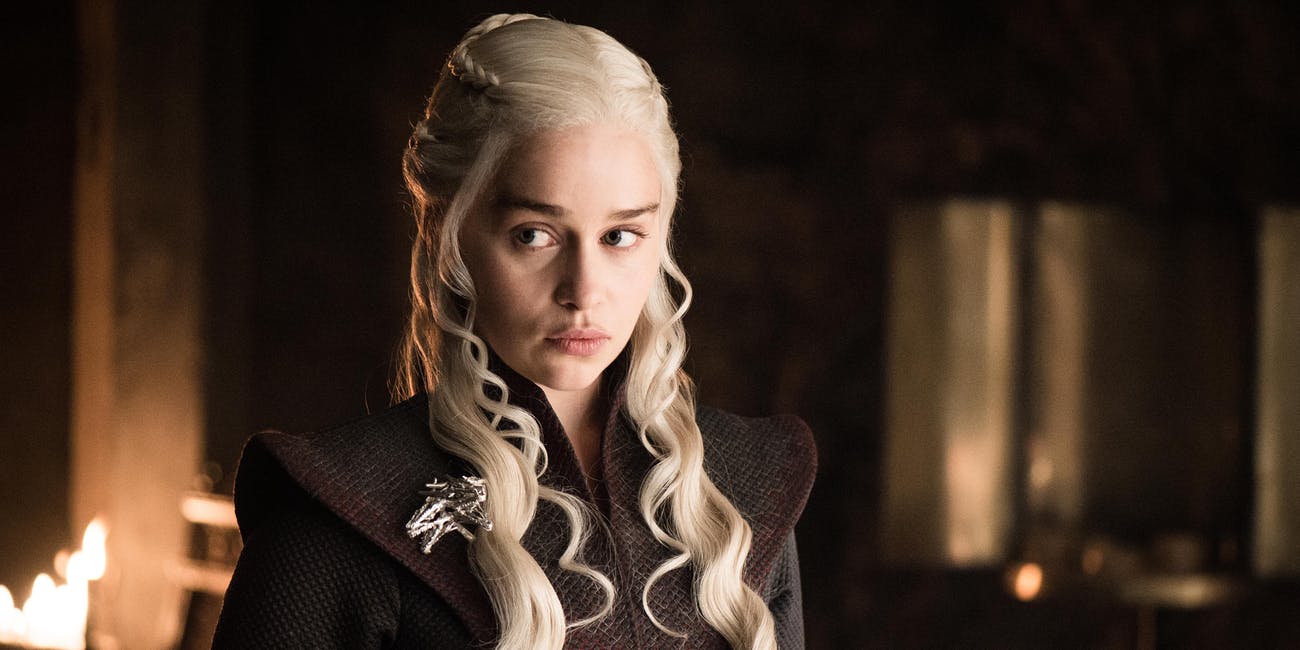 'Game of Thrones' has given us a show to be proud of for a long time. The HBO series managed to get the entire world hooked to the kingdom of Westeros and its politics. However, fans might have felt a little let down by the ending of the series. Based on the works of George R.R. Martin, the series introduces us to Westeros, with its knights, white walkers, and dragons. However, in such a dangerous landscape, human politics still remains the deadliest thing plaguing the people.
The story of Daenerys starts with oppression, as the woman is sold for her body to a wild tribe called the Dothraki, in exchange for their army to help her brother win the throne. Emilia Clarke portrays the character wonderfully over the seasons, moving from a place of vulnerability to a place of strength, which is only compounded when the dragon eggs she gets, hatches, making her legendary. Over time, she takes charge of the Dothraki and continues expanding her military might, before finally heading to Westeros to claim the throne that is rightfully hers.
Season 8, or the final season, shows Daenerys' attack on the throne, which is accentuated by a wonderful scene where her dragon lays waste to King's Landing. However, in the course of her expansion, she becomes a mad queen and is ultimately put down by her lover and close ally, Jon Snow. Clarke's performance will go down as one of the finest in the show and has been lauded for being strongly feminist.