Emily Jane Browning or Emily Browning is an Australian born actress and singer. The 30-year-old was born in Melbourne on December 7, 1988. The actress made her tv film debut at the age of 10 when she appeared in 'The Echo of Thunder'. She then went on to play other roles in various Australian shows including 'High Flyers', 'Something in the Air' and 'Blue Heelers'.
However, Browning's breakthrough came with her first American film 'Ghost Ship' in 2002, and won the Best Young Actor's from the Australian Film Institute the same year. There was no looking back from there, for Browning as she next appeared in the movie, 'Ned Kelly' opposite the likes of Orlando Bloom and the late Heath Ledger. 2004 saw Browning play Violet Baudelaire in a movie adaptation of 'Lemony Snicket's A Series of Unfortunate Events'. The performance won her the Australian Film Institute's International Award for Best Actress in 2005.
Browning's career reached new heights after she appeared in the 2009 horror movie 'The Uninvited'. Despite rejecting the opportunity to audition for the role of Bella Swan in 'Twilight', the popular franchise based on Stephnie Meyer's books, Browning soon found herself cast in Zack Snyder's 'Sucker Punch'. February 2010 saw Browning win critical acclaim after her appearance in the film 'Sleeping Beauty' which was also screened at the 2011 Cannes.
Having appeared in several other films like 'Summer in February', 'Pompeii' and 'Shangri-La Suite', Browning's next big appearance was in the 2015 crime thriller biopic titled 'Legend'. She starred opposite Tom Hardy, who played the double role of infamous 1960s twin gangsters, Reggie, and Ronnie Kray. Browning played Frances Shea, Reggie's first wife. The actress was also cast Laura Moon in the 2017 show 'American Gods', which is based on the Neil Gaiman novel of the same name. Gaiman endorsed her casting saying to The Hollywood Reporter, "I've been fascinated by Emily Browning since A Series of Unfortunate Events. She has a challenge ahead of her: Laura is a tricky character, and the Laura on the screen is even trickier and more dangerous than the one on the page. She's going to have a wonderful time bringing Laura to life".
At this point, the question that might be circling your mind is what is the next Emily Browning movie? Well, the good news is that we have a clear answer to that question. Here's the list of upcoming Emily Browning films scheduled to release in 2019 and 2020. We can only hope that the latest Emily Browning movie would be as good as some of his recent ones.
1. The Affair (2014-2019)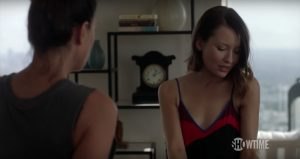 'The Affair' is an American Golden Globe-winning drama series. The main cast stars Dominic West as Noah Solloway, Ruth Wilson as Alison Bailey and Maura Tierney as Helen Butler. Noah and Helen are married with kids but Noah resents the fact that his family is more dependent on his wealthy father in law. He meets Alison, who works at a diner and is trying to put her life back together after the death of her son. The two connect and begin an affair that is told from both their perspectives in the first season. Over the seasons this perspective broadens to include the views of other people that are affected by their dalliance. Spoilers ahead, but Season 4 sees Alison die and how the characters cope with this news. Season 4 also introduces to us the character of Sierra, played by Emily Browning. Sierra is the neighbor to Helen, who has now moved in with another character called Vik.
When Helen bumps into Sierra, she introduces her to a 'moon circle' retreat, where each individual lays out their fears on a piece of paper, in an effort to confront them. The exercise definitely brings Sierra and Helen closer, who end up having sex. Sierra, however, confesses that she likes to sleep with married men since they seem more secure. This naturally triggers Helen, because Noah had been having an affair with Alison, and Helen abruptly warns her of the consequences of hurting others while sleeping with married men. The last episode of the show brings Sierra even more into the limelight when Vik is about to succumb to cancer. Sierra reveals that she is pregnant with Vik's kid, meaning that Helen and her partner both cheated on each other with the same girl.
Season 5, which will be the final season of the show, will air sometime in 2019. The 10-episode season will see Browning reprise her role as Sierra, perhaps coping with the responsibilities of becoming a mother.
Read More: Upcoming Dane DeHaan Movies
2. American Gods (2017-)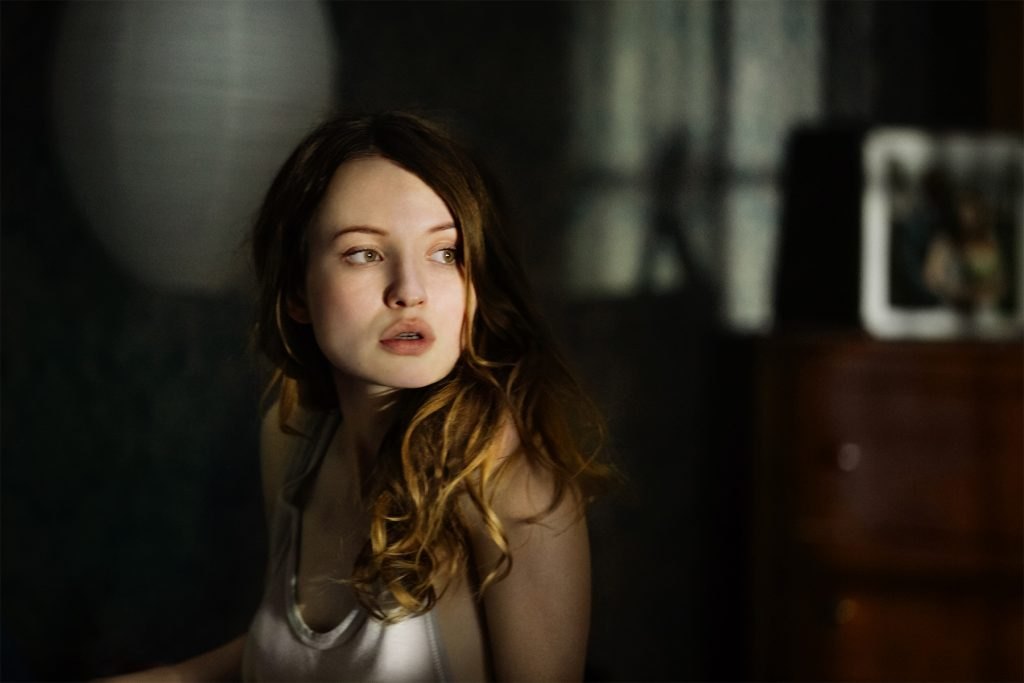 'American Gods' is a fantasy series that shows a released prisoner Shadow Moon meeting a mysterious stranger known as Mr. Wednesday. However, it appears as though the man is actually Zeus and soon Shadow Moon finds himself embroiled in a full-scale conflict between the Old Gods and the New Gods. While the latter grow stronger each day, Wednesday attempts to rally all Old Gods with the help of Shadow Moon, to present a consolidated, stronger front. In all this, Emily Browning plays Laura Moon, Shadow's wife. Her character dies in an accident while cheating on her husband with their neighbor. However, Laura comes back from the dead and is inexplicably drawn to Shadow. Season 1 saw a phenomenal performance where Laura has to deal with repenting for her actions, while also trying not to decay.
Season 2 will see Browning reprise her role as Laura and hopefully, she will firmly join the side of the Old Gods, who seem to be kicking things up a notch in their war against the New Gods. Season 2 is expected to air on March 10, 2019.
Read More: Upcoming Jude Law Movies