Emily Jordan Osment is an actress, singer, and songwriter, who has been born and raised in Los Angeles. Emily Osment comes from a family involved in showbusiness since her father is an actor who has appeared in movies like 'Soccer Mom'. Her brother happens to be Haley Joel Osment, the Academy Award-nominated actor who appeared in 'The Sixth Sense'.
Emily entered the entertainment industry at a young age when she was cast in a commercial for a flower delivery company. She went on to appear in several more commercials, before making her acting debut in the 1999 movie, titled, 'The Secret Life of Girls'. At a young age, she managed to star opposite notable names like Glenn Close. Emily Osment has also appeared in several popular television shows including 'Friends'. Her film debut came in 2002 when she appeared in 'Spy Kids 2: The Island of Lost Dreams'. Emily's performance won her acclaim and her popularity increased when she reprised her role in the third 'Spy Kids' movie. She went on to appear in 'Hannah Montana', the Disney show.
Apart from being a well-established actor, Emily Osment has also cemented her place as a reputable musician. Some of her later roles, as an actor, have been in shows like 'Cleaners' and 'Young & Hungry'. It is evident that Osment likes to maintain a busy schedule. Naturally, the question you must be asking yourselves is what are the projects Emily Osment has lined up for herself in the future. Well, we are here to answer that as we bring all upcoming Emily Osment movies and television shows. Hopefully, her upcoming performances will be as good as some of her recent ones.
Read More: Upcoming Alan Arkin Movies
2. The Kominsky Method (2018-)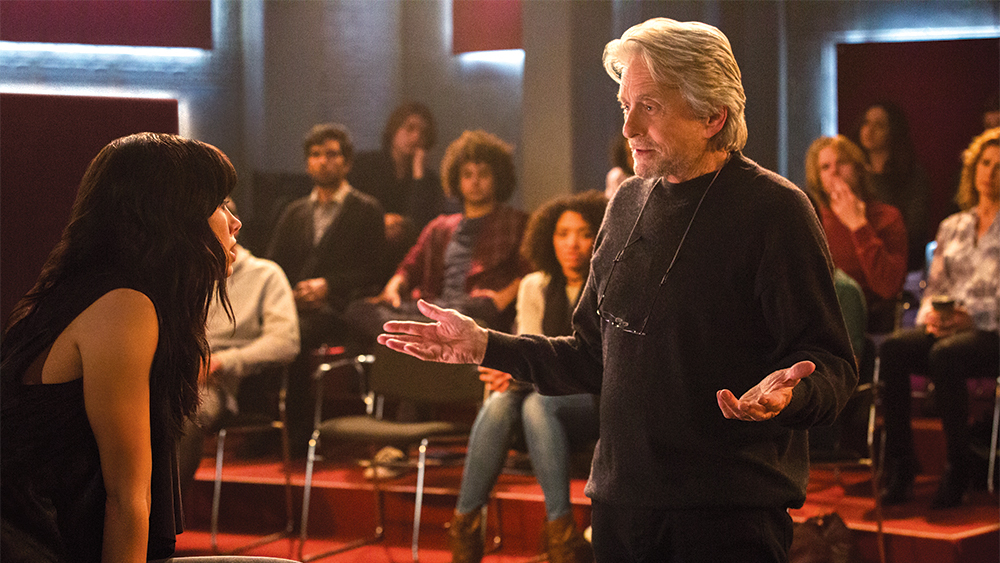 'The Kominsky Method' is an American comedy series that has been created by Chuck Lorre. It airs on Netflix. The story follows an aging actor who had a brief taste of success when he was younger. After his brush with fame, he tries to make a living as an acting coach. Sandy Kominski is the glorified and revered Hollywood acting coach who is at the center of the show. The title comes from the name of the class Kominsky takes.
Over the season, we have seen the exploits of Kominsky and Norman Newlander, his longtime agent and friend, as the two try to navigate everyday life in Los Angeles. Norman and Sandy share a wonderful relationship where they rely on each other during their times of trouble. The two also confide in each other and share their fears. Season 1 sees Norman confessing that he might be losing his mind to which Sandy assures him that he is not alone. The end of the season shows the aging actor prepared to ask the deeper questions of life as he realizes the importance of introspection in old age.
The upcoming season promises to bring more of the existential despair as we will see Norman and Sandy return once again to try to handle the curveballs life throws at them, while they live in Los Angeles, a city that happens to value youth over all else. Emily Osment plays the role of Theresa, a student in Kominsky's acting class. Osment plays a recurring character but she has used the screen time wisely so as to remain etched in our memories. The actress will be reprising her role in the upcoming season and we can expect her to amaze us once again. Season 2 of 'The Kominsky Method' is slated to air on October 25, 2019.
1. Almost Family (2019-)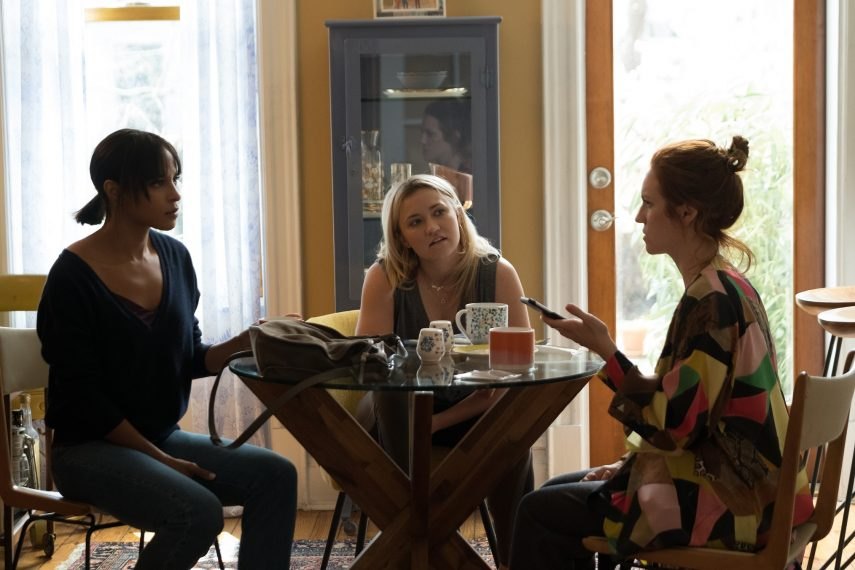 'Almost Family' is an American drama series that happens to be based on the Australian show titled 'Sisters'. It has been developed by Annie Weisman and airs on Fox. The story focuses on a young woman who grew up as an only child, just to find out that her father has helped to give birth to many other children while acting as a sperm donor. She comes to terms with this new reality, while attempting to form a connection with the other children.
In 'Almost Family', fertility doctor Leon Bechley tells his only child Julia that during his award-winning career as a pioneering fertility doctor, he has used his own genetic material in order to conceive numerous children. Julia's world is turned upside down as she reels from this new information. Soon enough, she discovers two sisters, her former best friend, Edie Palmer and Roxy Doyle, a retired Olympic athlete. Each woman has to face her own problems, Julia has to deal with the burden of Leon's explosive revelation and handle life without him, Edie has to accept her sexuality, while Roxy has to embrace an adult life out of the spotlight. Faced with insurmountable odds, the women try to form bonds as sisters as they prepare to welcome even more siblings in their rapidly expanding family.
Emily Osment plays the role of Roxy Doyle. The actress delivers a wonderful performance that encapsulates the former days of glory of a retired athlete. The scenes with Osment become memorable as her character attempts to get ahead in life, forming new bonds with Edie and Julia. 'Almost Family' definitely benefits from her involvement which leads us to believe that the upcoming season of the show will see Osment reprise her role as Roxy. Undoubtedly, she will deliver a performance to remember. However, Season 1 of 'Almost Family' aired on October 2, 2019, and in absence of any official confirmation, it might be a while before Season 2 returns with our favorite actress in the cast.
Read More: Upcoming Lisa Kudrow Movies