Emma Thompson was born into a family full of cinema as her mother was an actress and her father was a director. Her passion for acting began when Thompson was a student at Cambridge University. She was a part of the Cambridge Footlights Theater Club along with actors like Hugh Laurie and Stephen Fry. Even though she had a short stint with stand-up comedy, she didn't find it appealing for her acting sensibilities. With the revival of the 1930s musical 'Me and My Girl,' Thompson became a popular name of the London theater. She worked in a number of projects with Kenneth Branagh, which include the critically acclaimed 'Fortunes of War,' 'Henry V' and 'Dead Again.' The magnificent pairing culminated in their wedding of 1989.
With a power-packed performance in 'Howards End' opposite Anthony Hopkins, Emma Thompson emerged as an A-lister. Her stunning portrayal of the female lead, Margeret earned her the Academy Award for Best Actress. Movies like 'In The Name Of the Father,' 'Sense and Sensibility,' 'The Remains of the Day,' and 'Nanny McPhee,' cemented her reputation as one of the best performers of her generation. At this point, the question that might be circling your mind is what is the next Emma Thompson movie and TV show? Well, the good news is that we have a clear answer to that question. Here's the list of upcoming Emma Thompson films/TV shows scheduled to release in 2019 and 2020. We can only hope that the latest Emma Thompson movies would be as good as some of her recent ones.
7. Late Night (2019)
'Late Night' is an upcoming dramedy featuring Emma Thompson and Mindy Kaling in the lead roles. The movie is written and directed by Mindy Kaling. Emma Thompson plays a talk show host and Mindy Kaling appears as a writer hired by Thompson's firm. Thompson's Katherine Newbury is the celebrity host of a successful late-night talk show. But the rating of her program is falling day-by-day. With a slew of new generation shows surfacing, she struggles to find her ground. When Molly, a fledgling writer played by Mindy Kaling, joins Newbury's writing team, the host gets a new idea. Being the only African American around, Molly becomes Newbury's trump card to boast off diversity concerns within the team.
Eventually, Molly becomes pivotal in Newbury's resurrection efforts. But as an African-American woman, she struggles to find her identity in a workplace driven by white patriarchy. Nisha Ganatra directs the movie which has John Lithgow, Amy Ryan, Reid Scott, Hugh Dancy, Max Casella, John Early, Denis O'Hare, and Ike Barinholtz in key roles. Amazon takes 'Late Night' to theaters on June 7, 2019.
6. Missing Link (2019)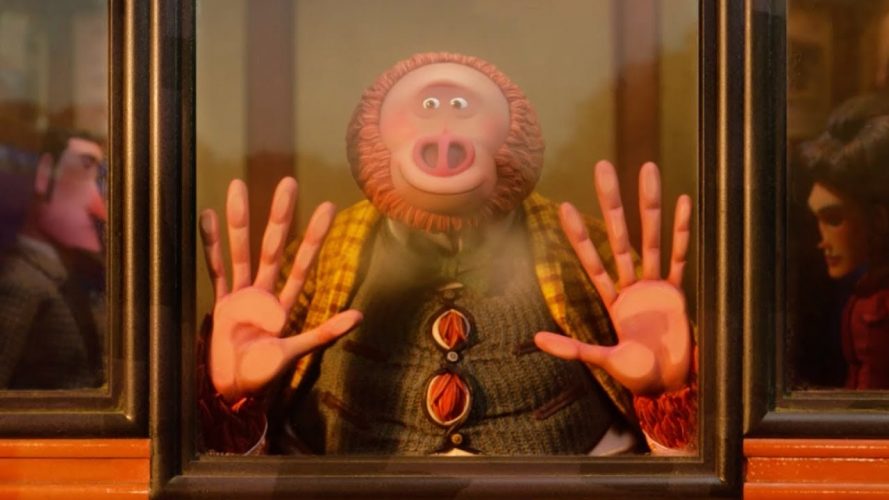 'Missing Link' is an upcoming stop-motion comedy from Laika. Written and directed by Chris Butler, the movie is touted as Laika's finest animated feature till date. Hugh Jackman voices monster hunter and daredevil explorer, Sir Lionel Frost in the film. Emma Thompson plays the yeti veteran 'The Elder,' who lives in the mysterious peaks of Himalayas. When Sir Frost embarks of a soul searching adventure to photograph the Loch Ness monster, he acquaints with a Sasquatch named Mr. Link, played by Zach Galifianakis, and adventurer Adelina Fortnight, played by Zoe Saldana. They redirect his itinerary to the hidden wonder of Shangri-La, where Link's roots lie. At Shangri-La, they meet Emma Thompson's yeti elder, who greets them with the words, 'Throw them in the Pit of Misery and Perpetual Disappointment!'. The ensemble voice cast also includes David Walliams, Timothy Olyphant, Matt Lucas, Amrita Acharia, and Zach Galifianakis. 'Missing Link' hits theatres on April 12, 2019.
5. Men in Black: International (2019)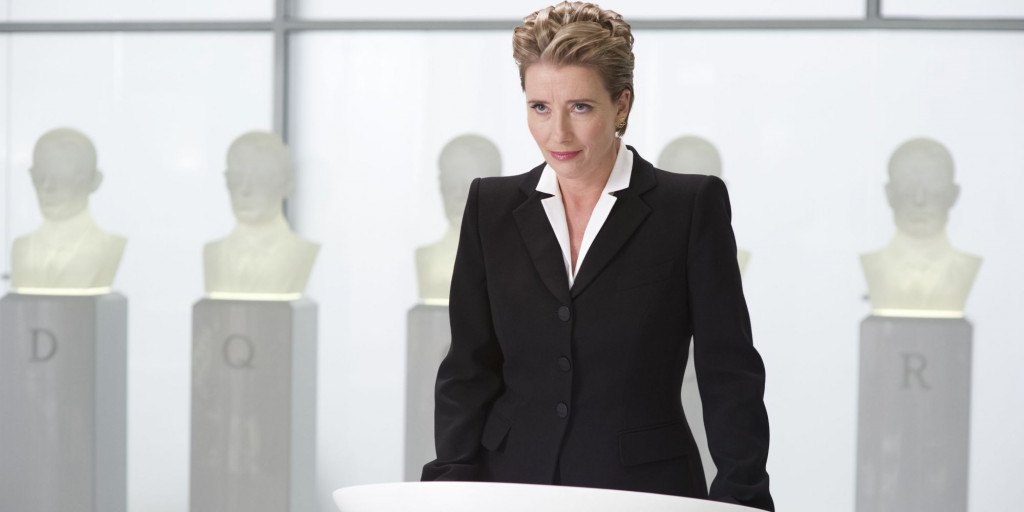 In the upcoming 'Men in Black' spin-off 'Men in Black: International,' Emma Thompson reprises her role as Agent O from 'Men in Black 3.' Tessa Thompson and Chris Hemsworth reunite after their successful partnership in 'Thor: Ragnarok' for 'Men in Black: International.' While 'Men in Black' franchise is exclusively concerned about suspected alien activity in major American cities, the spin-off turns its head towards London. Directed by F. Gary Gray, the movie replaces Will Smith and Tommy Lee Jones, who played MIB Agents J and K, with Agent M, played by Tessa Thompson, and Agent H, played by Hemsworth. Liam Neeson plays the head of MIB's UK wing and Emma Thompson plays Agent O. Kumail Nanjiani while Rebecca Ferguson also joins the cast. 'Men in Black: International' is lined up for June 14, 2019 release.
4. Last Christmas (2019)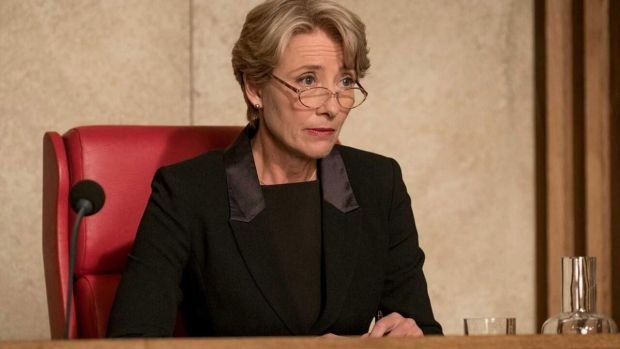 'Last Christmas' is the British romantic comedy which takes the title from the Wham's hit track of the same name. The recently shared first look of the movie shows Henry Golding along with Emilia Clarke. The movie is directed by Paul Feig, from a script written by Bryony Kimmings and Emma Thompson. The other cast members include Rebecca Root, Emma Thompson and Michelle Yeoh. 'Last Christmas' is set in the backdrop of 2016, which is a turbulent year with Brexit and Donald Trump's election victory. According to director Paul Feig, "The movie is first and foremost a love story; a chance to go against so much intolerance and see what a melting pot London, and the world, is." Clarke's character, Kate, works as an elf in a Christmas shop. Then, she meets Holding's Tom, who is a little out of sync with the world. During the Christmas time, nothing works for the two lost souls and they strike a mutual connection. 'Last Christmas' opens on November 15, 2019.
3. How to Build a Girl (2019)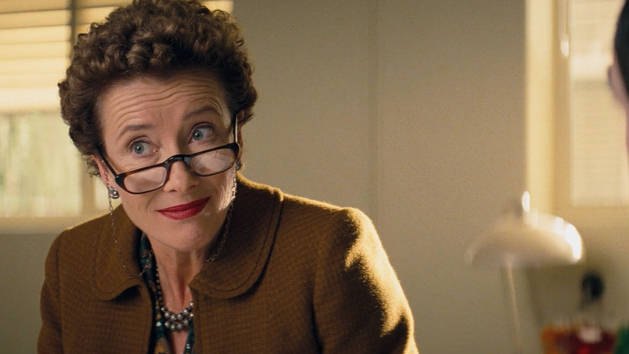 'How to Build a Girl' is an adaptation of Caitlin Moran's best-selling semi-autobiographical 2014 book the same name. Emma Thompson and Chris O'Dowd play the lead roles in the movie along with Beanie Feldstein, Alfie Allen, Paddy Considine, and Sarah Solemani. Coky Giedroyc directs the movie from Moran's screenplay. Set in 1993, the film has Feldstein plays Johanna Morrigan, a 16-year-old girl who battles with obesity problems. She is smart and opinionated, and eager to get out of her circumstances and make a name for herself. Eventually, she reinvents herself as Dolly Wilde, an enigmatic critic of the rock music. Emma Thompson plays the editor of a music magazine in the movie.
Read More: Upcoming Kate Beckinsale Movies
2. The Voyage of Doctor Dolittle (2020)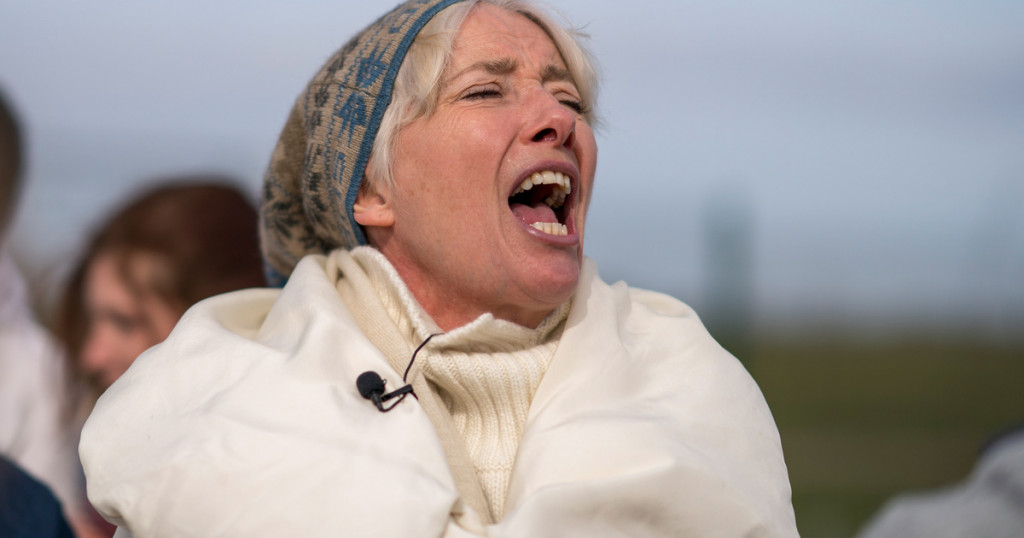 'The Voyage Of Doctor Dolittle' is a live-action comedy based on the character from the 1920s series of children's books by Hugh Lofting. The movie features an ensemble voice cast of Emma Thompson, Selena Gomez, Tom Holland, Ralph Fiennes, Rami Malek, Octavia Spencer, Kumail Nanjiani, Craig Robinson, John Cena, Marion Cotillard, Carmen Ejogo, and Frances de la Tour. Set in the Victorian-era, the plot follows a physician who starts treating animals instead of humans because he developed an ability to communicate with them. Even though the Stephen Gaghan directorial was dated for an initial April 12, 2019 release, Universal Pictures pushed the date to January 17, 2020.
1. Years and Years (TBA)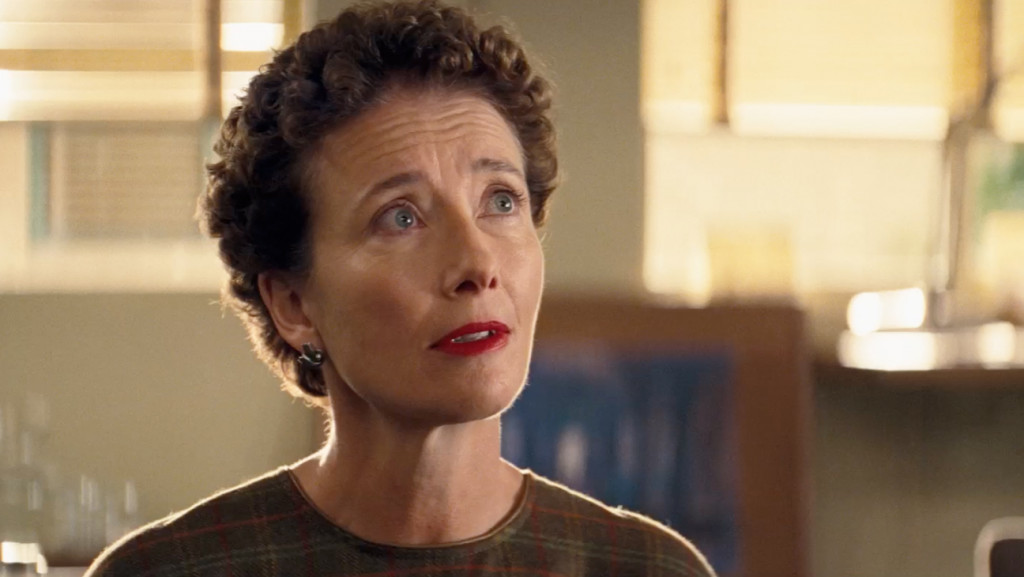 'Years & Years' is a futuristic, family drama co-produced by BBC U.K., HBO U.S., and Canal Plus France. Emma Thompson plays a charismatic celebrity and politician in the miniseries. The plot revolves around the British family of Lyons. Over a span 15 years, the series chronicles the family's transformation in the backdrop of several social, political, cultural and technological evolution. Thompson plays an outspoken politician, Vivienne Rook while Rory Kinnear stars as Stephen Lyons, a financial adviser. T'Nia Miller is cast in the role of his wife, who is an ambitious accountant. The other cast members include Russell Tovey, Jessica Hynes, Ruth Madeley, and Anne Reid. The 6-episode series is created, written and executive produced by Russell T Davies, and Simon Cellan is the director. Nicola Shindler and Michaela Fereday executive produce 'Years and Years' for Red Production Company and Lucy Richer for the BBC.
Read More: Upcoming Charlize Theron Movies