Rarely does one psychological thrillers as masterfully crafted as Denis Villeneuve's 'Enemy'. The film not only boldly defies expectations, it gets under your skin, only to leave you shaken to your core. The twisted mind-bender is nothing like you've ever seen before. Think Lynch meets Kafka. 'Enemy' pushes the boundary of what's real and what's not, letting its viewers figure it out, giving them multiple interpretations to choose from. In this way, the film is the kind that only gets better with a second or even third viewing.
Watching 'Enemy' is almost like reading a brilliant psychological thriller, but only better. Of course, this makes sense given that the film is an adaptation of 'The Double' written by Nobel Laureate, José Saramago. But what gives Villeneuve's 'Enemy' an edge is Jake Gyllenhaal's phenomenal performance as both the protagonist, and his doppleganger. The film received largely positive reviews from critics, and has a score of 71% on Rotten Tomatoes. But it didn't sit too well with the public, grossing upto only $3.4 million against an unknown budget.
Needless to say, despite all that it offers, 'Enemy' is not your average commercial film. But it certainly is the kind that will eventually be embraced by an audience who appreciates it in all its strangeness. Of course, that is in no way to guarantee it a sequel. But could there be more in store for us? Here's everything we know.
Enemy 2 Plot: What Can It Be About?
'Enemy' introduces us to Adam Bell, college history professor, living a monotonous life. When he spots his physical doppelganger in a film, he decides to track him down. Bell learns that the man is Anthony Claire, and soon becomes obsessed with him. He arranges a meeting with Anthony, and is convinced that they are identical copies as the two have the same scar. Anthony is a man with a pregnant wife, and a regular at an underground sex-club. Soon, Adam and Anthony's lives become increasingly entwined as Adam begins to live Anthony's life.
I have kept the plot spoiler free because 'Enemy' is the kind of film you need to watch for yourself to understand. In an interview with Huffpost, Villeneuve revealed:
"If you look at Enemy again, you can see that everything has an answer and a meaning. It's a movie that is set to a game. It's not something that gives answers."
As mentioned earlier, the film is an adaptation of Saramago's 'The Double'. Unfortunately, the source material does not have any sort of follow-up, which leaves no scope for further adaptations for an 'Enemy' sequel. Of course, the film also boasts of one of the most horrifying endings in cinema in recent years. A sequel then could potentially ruin the brilliance of the original.
However, Saramago has written many more incredible pieces of fiction like Blindness, Death with Interruptions, and The Year of the Death of Ricardo Reis, among several others. If someone like Villeneuve were ever to adapt any of these, the results could be phenomenal.
Enemy 2 Cast & Crew: Who Can Behind In It?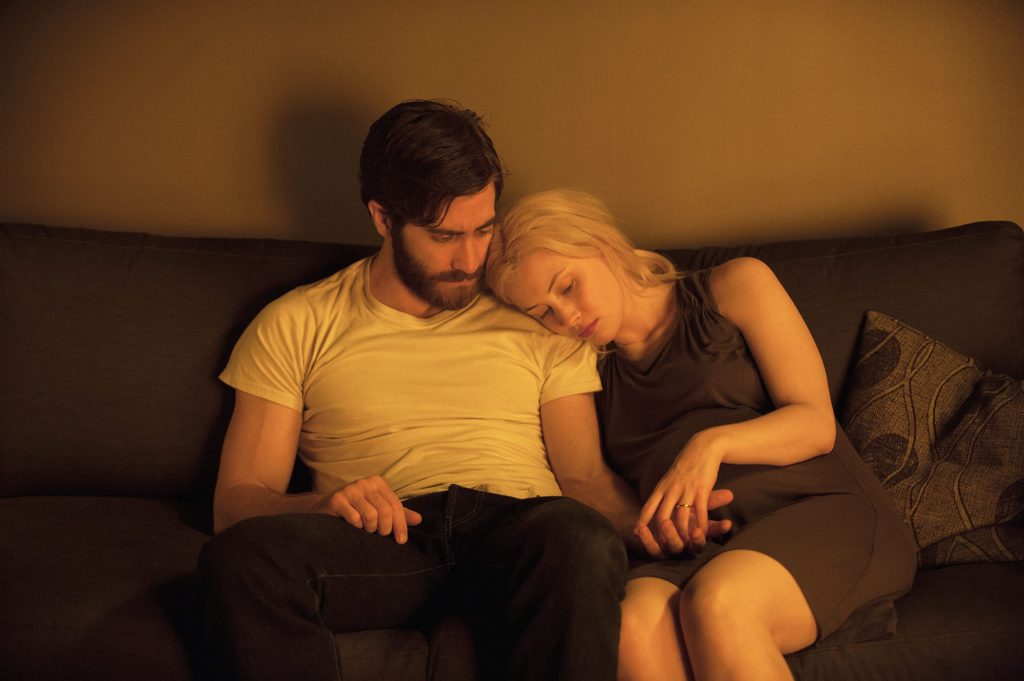 'Enemy' is completely a Jake Gyllenhaal show, and certainly one of his strongest performances till date. Gyllenhaal is not only one of the most talented actors of our time, he is also largely underrated. And his performance(s) in 'Enemy' only goes on to prove dynamicity as a performer. The film stars Gyllenhaal as both Adam and Anthony, along with Melanie Laurent as Mary, Sarah Gadon as Helen, and Isabella Rossellini as his mother.
As a sequel to 'Enemy' seems highly unlikely, we can't say for sure who could reprise their roles if it ever materialized. However, Gyllenhaal and Villeneuve have worked together previously for the critically acclaimed 'Prisoners', and are currently working on another project together. So, we could definitely hope for the two to reunite for future projects.
'Enemy' is directed by Denis Villeneuve, from a screenplay by Javier Gullon, and produced by M.A. Faura and Niv Fichman. While a sequel to 'Enemy' does not seem to be on the cards at the moment, Villeneuve and Gyllenhaal have teamed up for Jo Nesbo's critically acclaimed novel, 'The Son'.
Enemy 2 Release Date: When Can It Premiere?
While a sequel to the 'Enemy' seems improbable at the moment, we can definitely hope to Gyllenhaal and Villeneuve reunite for their adaptation of 'The Son'. However, there has been no news about this project since 2016. Villeneuve is currently working on 'Dune' that is all set to release later this year. Gyllenhaal too has a bunch of upcoming projects that include the likes of 'The Division' and 'Lake Success'. If we somehow magically do get an 'Enemy' sequel, it would only release sometime after 2025.
Read More: Enemy Ending Explained