Eugenio Alexandrino González Derbez is a Mexican actor, filmmaker, and comedian. Born in Mexico City, Eugenio Derbez comes from a family that knows its way around the show business, since his mother is an actress and his father is a publicist. Derbez made his acting debut at the age of 12 when he appeared as an extra in a telenovela. Then, he kept on acting throughout his school years and went on to take his first formal acting class at the age of 19. He later went on to act in several films and television shows.
Eugenio Derbez is one of the few Mexican actors who have managed to attain international acclaim. He has been recognized by fans and critics alike and has gone on to star in several commercial American films. In 2011, Derbez starred in 'Jack and Jill' alongside the likes of Katie Holmes, Al Pacino, and Adam Sandler. The actor has also appeared in 'Girl In Progress' along with Eva Mendes. Movies are not all that Eugenio Derbez made his name in since he has also appeared in the CBS sitcom 'Rob!' and has a Broadway appearance in 'Latinologues'. He has starred in 'Miracles from Heaven' along with Jennifer Garner and has lent his voice to the movie 'Underdogs'.
In 2013, Eugenio Derbez directed and starred in his own movie 'Instructions Not Included', which went on to become the most successful Spanish language film in the US and the world. Derbez is one of the most influential and creative forces in Latin America. He is one of the most recognized actors among the Spanish population in the US. In 2014, he was recognized by Variety as the most influential Hispanic male in the world and in 2016, Derbez got his star on Hollywood's Walk of Fame. So now you must be wondering what is the next Eugenio Derbez movie or TV show? Well, here's the list of upcoming Eugenio Derbez films and TV shows scheduled to release in 2019 and 2020. We can only hope that the latest Eugenio Derbez movies would be as good as some of his recent ones.
3. The Casagrandes (2019)
'The Casagrandes' is an upcoming animated show that is set to air on Nickelodeon. Created by Chris Savino, the show is intended to be a spin-off of 'The Loud House'. 'The Casagrandes' will focus on the titular family, who are as big as the Loud family. In case you missed out on the original show, 'The Loud House' revolves around the chaotic life of Lincoln Loud, the middle child in a family with 11 children. The show often sees Lincoln breaking the fourth wall to explain the chaotic situation in his home while attempting to explain the complicated sibling relationships. Sometimes, Lincoln also tries to come up with ways to make his life at home slightly better.
The spin-off will tell the story of Ronnie Anne and Bobby Santiago. They have to adjust to their new life in the Great Lakes where they have to live with their large, loving and chaotic multi-generational Casagrande family. In the upcoming series, Ronnie Anne is likely to make new friends and strengthen the bonds with her relatives while exploring all of the possibilities that city life has to offer. Bobby, on the other hand, will help his grandfather, Hector, run the family's corner store, which makes him familiar with all the quirky characters in his neighborhood. Amidst all this, Eugenio Derbez comes in as Dr. Arturo Santiago, Bobby and Ronnie's father, who is divorced from their mother and is in Peru as part of the Physicians With Mission assignment.
This is what Eugenio said about the role: "When I was approached to be part of 'The Casagrandes', it was an easy yes. It's culturally specific but will appeal to any kid. It's outrageous and funny and has heart. This is what a Latinx kid show should look like, big fun and mainstream with some Latin spice. I'm grateful to Nickelodeon for asking me to be a part of it."
2. The Three Tenors (TBA)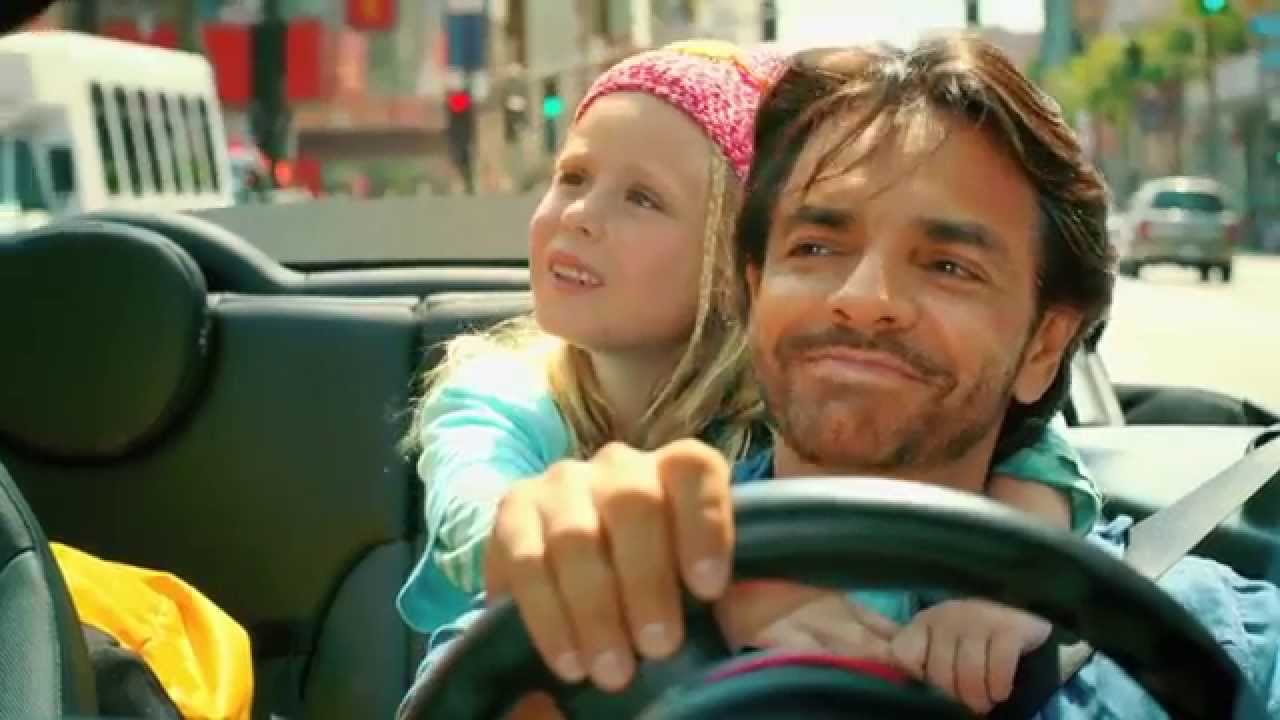 'The Three Tenors' is an upcoming comedy movie from Sony Pictures. It tells the story of three opera singers who rise to great heights of fame only to stumble later on. However, they continue to work hard and manage to make their way back to superstardom. Eugenio Derbez will star in the film. This is what a person attached to the project spoke of Eugenio's involvement: "I've known Eugenio for many years. He is a marvel, a wonderful person, a gifted comedian, and a genuine movie star. We are looking forward to collaborating with him on this project for him to star." With Eugenio's experience in comedies, he will definitely shine in this role.
Read More: Upcoming Frank Grillo Movies
1. Speedy Gonzales (TBA)
'Speedy Gonzales' is an upcoming animated comedy that is based on the Looney Tunes character of the same name. Eugenio Derbez is set to lend his voice to the iconic mouse. For those unaware, Speedy Gonzales started off in the 1953 cartoon, 'Cat Tails for Two'. He then got his own spin-off series called 'Speedy Gonzales' which featured Sylvester the Cat. The cat guarded a cheese factory on the US-Mexico border, and some hungry mice relied on Speedy to get them the cheese. Speedy would usually appear in his iconic yellow sombrero, white shirt, trousers, with red kerchief. Since Derbez has experience in voice acting, we are sure that he will do justice to this role.
ALREADY RELEASED:
Dora and the Lost City of Gold (2019)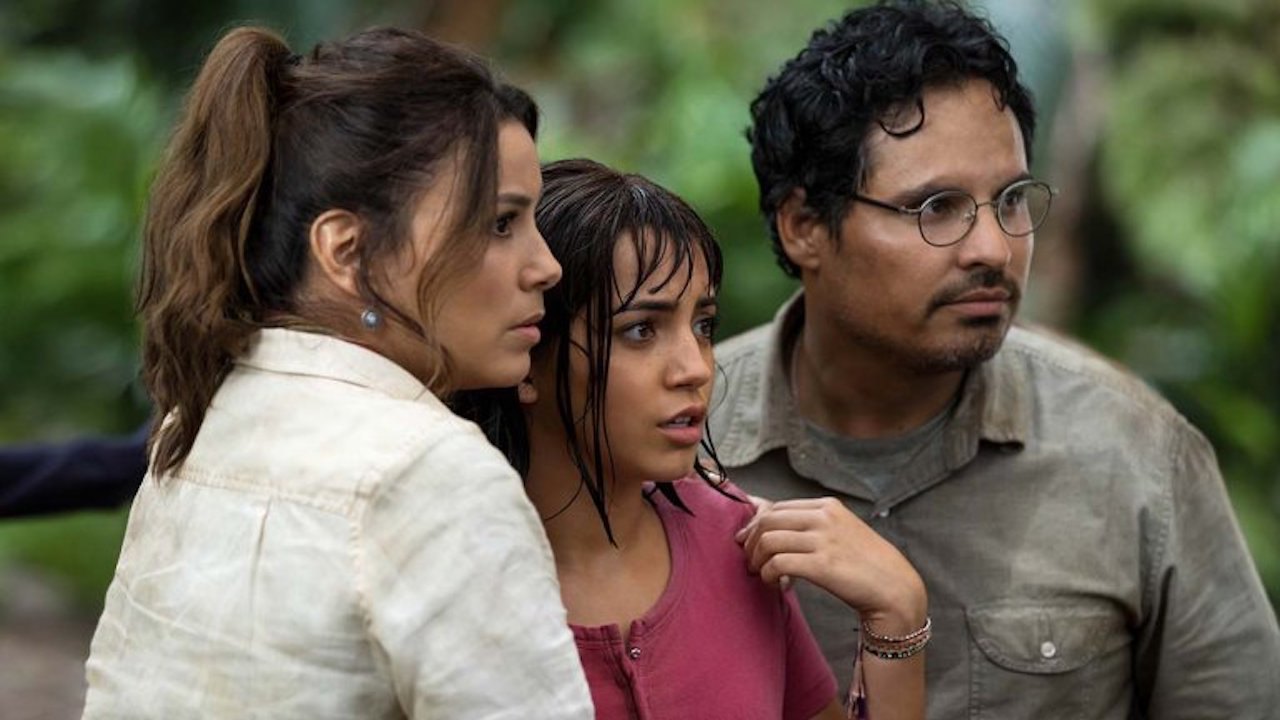 'Dora and the Lost City of Gold' is a family adventure movie that came out on August 9, 2019. It tells the story of Dora, who is famous from the Nick Jr. series 'Dora the Explorer'. The movie sees Dora get caught up in an adventure to find Parapata, the hidden Inca city. She has to face several obstacles and dangers before she can reunite with her parents and be successful on the expedition. Eugenio Derbez appears as Alejandro Gutierrez, who first comes across as an ally but turns out to be the antagonist all along.
The Angry Birds Movie 2 (2019)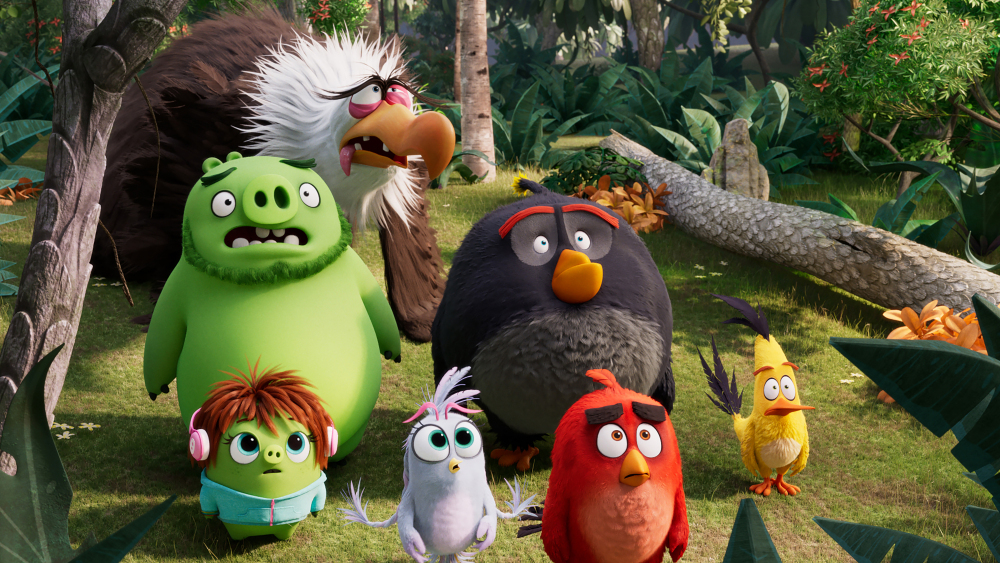 'The Angry Birds Movie 2' is an animated adventure comedy which released on August 14, 2019. The movie sees the birds and the scheming pigs take their quarrel to a whole new level. However, at one point, the two have to put their differences aside to fight against a common enemy. Eugenio Derbez lends his voice to the character of Glenn, in 'The Angry Birds Movie 2'.
Read More: Upcoming Channing Tatum Movies