If you love Israeli TV series but have trouble watching them because of the language barrier, then either make do with the subtitles or wait for a network to adapt it for you. In the long list of popular Israeli shows that have received an American twist, another name is added- 'Euphoria'. It is a remake of a teen drama of the same name. However, some major changes have been made in the adaptation. While the original series follows the murder of a young teenager, the American adaptation follows the story of a young girl struggling with drug addiction.
It has been created for HBO by Sam Levinson, who is also known for his work in 'Assassination Nation', 'Another Happy Day', 'The Wizard of Lies' and 'What Just Happened'. He also executive produces it alongside Drake, Future the Prince, Ron Leshem, Daphna Levin, Tmira Yardeni, Ravi Nandan, Kevin Turen, Hadas Mozes Lichtenstein, Mirit Toovi, Yoram Mokadi and Gary Lennon. The episodes have been directed by Augustine Frizzell, Levinson, Jennifer Morrison and Pippa Bianco. The show follows the story of a bunch of teenagers who are tackling their problems further complicated by the indulgence in things like drugs.
Euphoria Cast: Who's in It?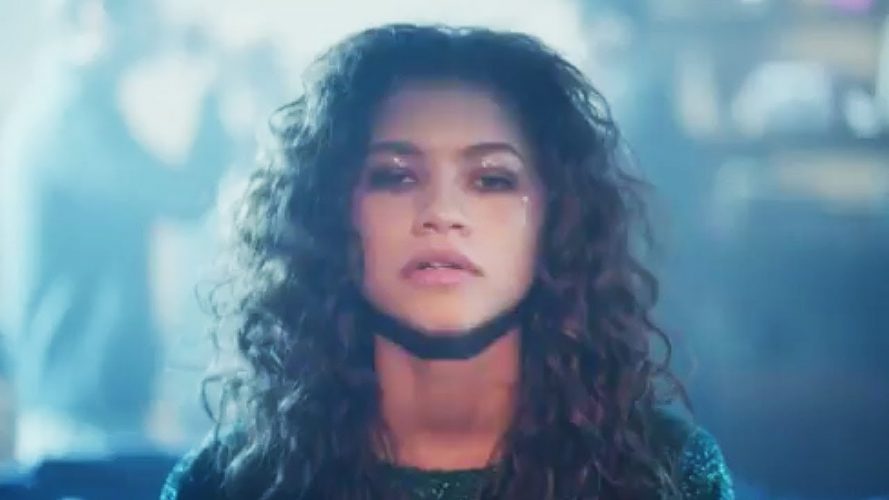 The cast of 'Euphoria' is led by Zendaya. She plays the role of Rue, a recovering drug addict who has to find a purpose in her life. She gained recognition for her role in Disney Channel's 'Shake It Up'. She has also appeared in 'The Greatest Showman', 'Dancing with the Stars', 'The OA', 'Black-ish', She currently stars as Michelle "MJ" Jones in Marvel Cinematic Universe's 'Spider-Man' movies. She is also a part of Dennis Villeneuve's highly anticipated 'Dune'.
Hunter Schafer plays the role of Jules Vaughn, a new girl in town who becomes friends with Rue. Jules is a trans character. Schafer's casting for the role was also supported by her work as an LGBT rights activist. She has also worked as a model for some big brands like Dior, Tommy Hilfiger, Emilio Pucci and Erdem, among others. She also found a place in Teen Vogue's "21 Under 21" list.
Jacob Elrodi plays the role of Nate Jacobs. He is best-known for his role as Noah Flynn in Netflix's teen-movie, 'The Kissing Booth'. He is set to reprise his role in the sequel of the film. His other future projects include 'The Mortuary Collection', '2 Hearts' and 'The Bend'.
Algee Smith appears in the role of Chris McKay. He has worked in films and TV shows like 'Detroit', 'The Hate U Give', 'Saints and Sinners', 'The Infamous', 'Complications' and 'Earth to Echo'. He also enjoys a career in music, having released two EPs and one mixtape.
Maude Apatow plays the role of Lexi Howard. You might recognize her from playing the daughter of Leslie Mann's characters in 'Funny People', 'Knocked Up' and 'This is 40'. (Mann is actually her mother, by the way.) She has also appeared in 'Assassination Nation' and 'Girls'.
Sydney Sweeney appears as Lexi's sister, Cassie. She has worked in films and TV shows like 'Everything Sucks!', 'The Handmaid's Tale', 'Sharp Objects', 'In the Vault', 'Pretty Little Liars' and 'Under the Silver Lake'. She is also set to appear in 'Once Upon A Time in Hollywood' and 'Tell Me Your Name'.
Barbie Ferreira plays the role of Katherine Hernandez. Named one of the Most Influential Teens in 2016, by Time magazine, she has created a reputation for herself. Her acting credits might be just a handful but she had worked a lot in other things, like modelling, hosting shows, etc. Her only acting credits, yet, include 'Divorce' and 'New York Minute'.
Storm Reid plays the role of Gia Bennett. She has also appeared in 'A Wrinkle in Time', '12 Years A Slave', 'Adam DeVine's House Party', 'Chicago P.D' and Netflix's miniseries, 'When They See Us'.
Eric Dane plays the role of Cal Jacobs. He has worked in films and TV shows such as 'Charmed', 'Grey's Anatomy', 'Valentine's Day', 'The Last Ship', 'Private Practice', 'Wedding Wars' and 'Helter Skelter'.
Additional cast includes Alexa Demie, Angus Cloud, Nika King, Austin Abrams ('The Walking Dead', 'The Kings of Summer'), Lukas Gage ('American Vandal', 'On My Block'), Alanna Ubach ('Legally Blonde', 'Rango', 'Coco'), Ruben Dario, Camren Bicondova ('Gotham') and Nolan Bateman.
Euphoria Plot: What's It About?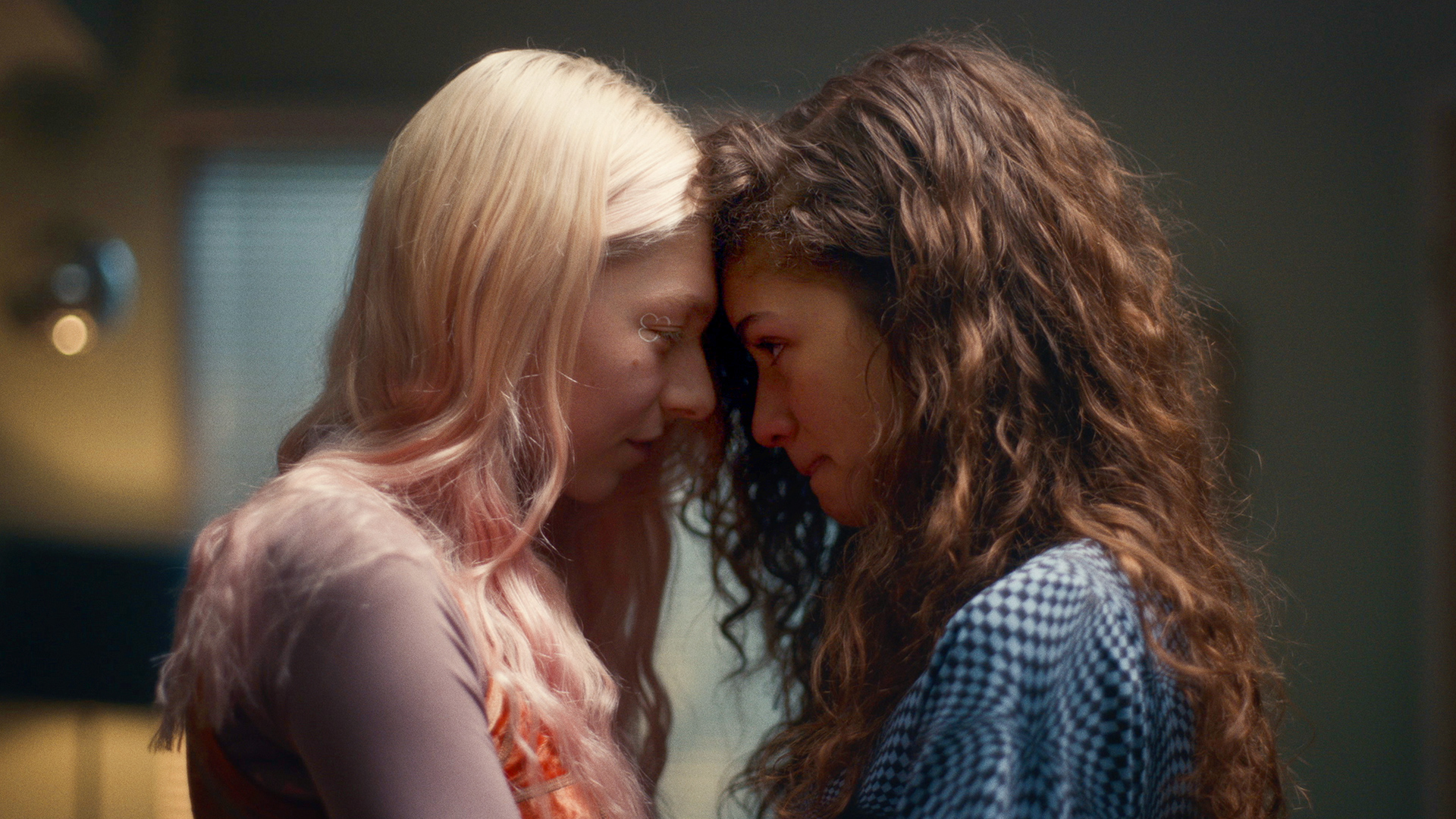 At the centre of the story of 'Euphoria' is Rue. A year before the events of the series begin, she had overdosed and had been found by her little sister in the bathroom. She could have died that day and to get her back on track, she is sent to rehab for the summer. When she returns, she is not only not fully cured of her addiction, but also has to deal with a number of other problems. One of those is her school, where it had been rumoured that she had died in the summer. Things get a bit easier for her to bear when she meets Jules, who comes with her own set of problems. Being a trans, she has had to face a severe backlash at her home as well as in most other aspects of life. The story further takes in the lives of other teenagers in the school.
Euphoria Season 2 Release Date: When Will It Premiere?
'Euphoria' season 1 premiered on June 16, 2019 on HBO. The show opened to great critical acclaim with Observer noting, "The series is certainly aesthetically pleasing and well-directed, with smooth camera work that boosts the characters' interior lives. But the writing is shaky, filled with clunky lines and not-so-twisty plot twists." Add Euphoria to the long list of HBO originals, like 'Chernobyl' and 'Big Little Lies' that managed to strike a chord with the audiences in the first season itself.
HBO realizing show's potential, on July 11, 2019, renewed it for another season. Even though no release date was revealed in the announcement, we expect 'Euphoria' season 2 to premiere sometime in June, 2020.
Euphoria Trailer
If you like dark, gritty, character-driven dramas, then there is no reason that you shouldn't be watching the show, as the trailer clearly reveals. You can catch all the episodes of first season on HBO.
Read More: Best HBO Documentaries