Eva Jacqueline Bastón is better known as Eva Longoria. She is an American actress, producer, director, businesswoman, and activist. Born in Corpus Christi, Texas, Eva Longoria was never very well off and had to work hard for a living. However, her participation in fashion contests drew the eyes of casting agents and she finally caught a break when she was asked to appear in 'Beverly Hills, 90210' in 1999. She also had a guest role in 'General Hospital'. Longoria gained widespread recognition for her role in 'The Young and the Restless', a CBS daytime soap opera. She later went on to establish herself as a highly talented actress with her part in 'Desperate Housewives'.
Eva Longoria's first major film appearance was in 'The Sentinel' alongside Michael Douglas. She has also starred in films like 'Harsh Times' opposite Christian Bale. Apart from acting in films and television shows, Longoria is also an executive producer and is on board for the Lifetime television series, 'Devious Maids'. She is considered to be one of the most beautiful women in Hollywood and has appeared in several advertisement campaigns as well. Currently, she has modeling contracts with the likes of L'Oreal among others. So now you must be wondering what is the next Eva Longoria movie or TV show? Well, here's the list of upcoming Eva Longoria films and TV shows scheduled to release in 2019 and 2020. We can only hope that the latest Eva Longoria movies would be as good as some of her recent ones.
3. Sylvie (2020)

'Sylvie' is an upcoming drama and romance movie that is being helmed by Eugene Ashe, who has also written the script for the film. The indie movie's plot follows a young woman who meets an aspiring saxophonist while working in her father's record shop in Harlem during the exciting New York jazz age that took place in the late 50s. The two share a summer romance and when they meet years later, they find out that their flame never wavered. Tessa Thompson plays the part of the woman working in her father's shop, while Nnamdi Asomugha plays the part of the saxophonist. Eva Longoria is set to appear in the movie as well but for now, her role is being kept under wraps. Whatever the part is, we are sure that this powerhouse of talent will do justice to the role.
2. All-Star Weekend (TBA)
'All-Star Weekend' is an upcoming comedy movie that is written by Jamie Foxx and will be helmed by him. It is his writing and directing debut. The plot revolves around two friends who have a rivalry over their favorite American basketball player. The story tells us about the two tow truck drivers, Malik, played by Foxx, and Danny, played by Jeremy Piven. The two of them are basketball fanatics and would even take a bullet for their favorite basketball players, that is, LeBron James and Steph Curry, respectively. Danny has a girlfriend, Abby, played by Jessica Szohr. She is irritated with his obsessions and reconsiders her relationship with him.
Meanwhile, the rivalry between the two reach a high point, but they finally catch a break when they manage to win tickets to the NBA All-Star Game. On their way to the big game, Danny and Malik happen to come across Asia, played by Eva Longoria. This beautiful and mysterious woman might have a hidden agenda of her own. As the plot unravels, there are several twists and turns and soon the guys find themselves and their heroes in a precarious situation that could mean the death of all those involved. The movie is currently in post-production stages.
Read More: Upcoming Natalie Portman Movies
1. 24-7 (TBA)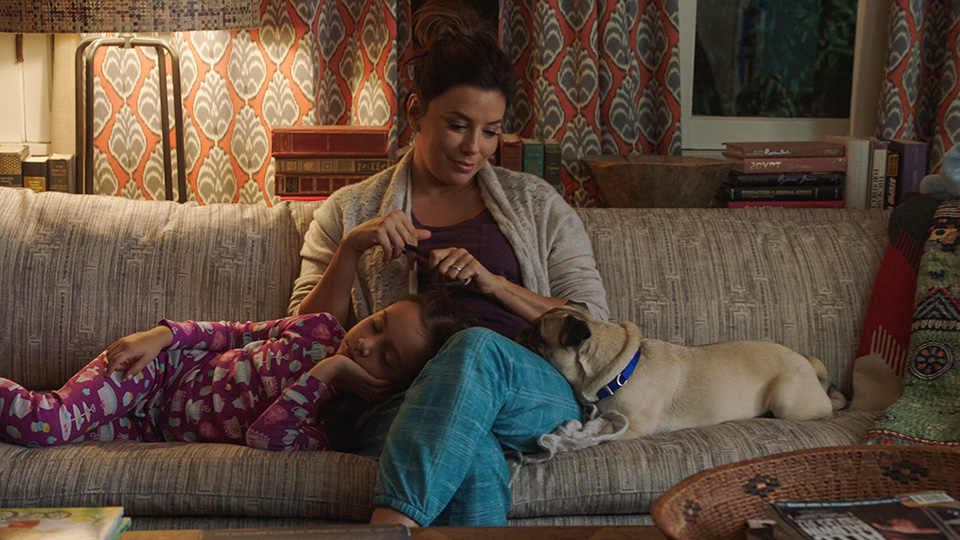 '24-7′ is an upcoming comedy movie that is being helmed by Eva Longoria, who also stars in and produces the film. It marks Longoria's feature film directorial debut. The movie from Universal also stars Kerry Washington in a crucial role. The story is about a group of female accountants at a firm who are forced to band together against the male accountants in order to solve a fraud case that could possibly save all their jobs. It will be interesting to see Longoria directing a film and we hope she will do a stellar job. Currently, the film is in pre-production stages, so it will be a while before we see it come out.
ALREADY RELEASED
Grand Hotel (2019-)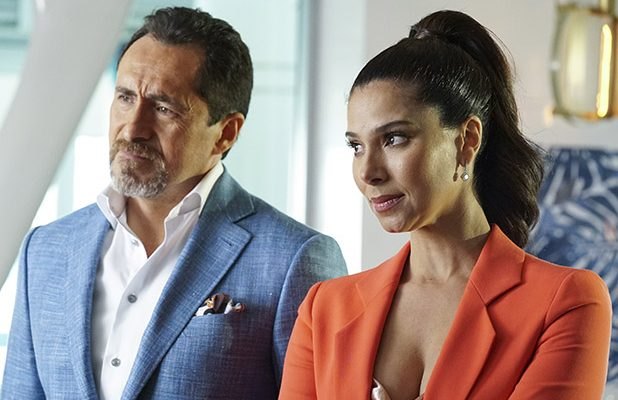 'Grand Hotel' is a drama series that airs on ABC. It is based on the Spanish show, titled 'Gran Hotel'. The plot depicts the personal and professional lives of people who are working at a hotel on Miami Beach that is run by a family. The story is set in the Riviera Grand Hotel. It is shown to be the last family-owned hotel on Miami beach. Over the course of the episodes, we follow the lives of Santiago Mendoza, the owner, along with Gigi, his glamorous second wife, and their adult children. We are also given a look at the staff of the hotel and how they go about their jobs. Eva Longoria is not just on board as the executive producer of the show but also has a guest role as Beatriz Mendoza, Santiago's late first wife. It is shown that her family has owned the Riviera Grand Hotel for generations.
Read More: Upcoming Ella Purnell Movies
Dora and the Lost City of Gold (2019)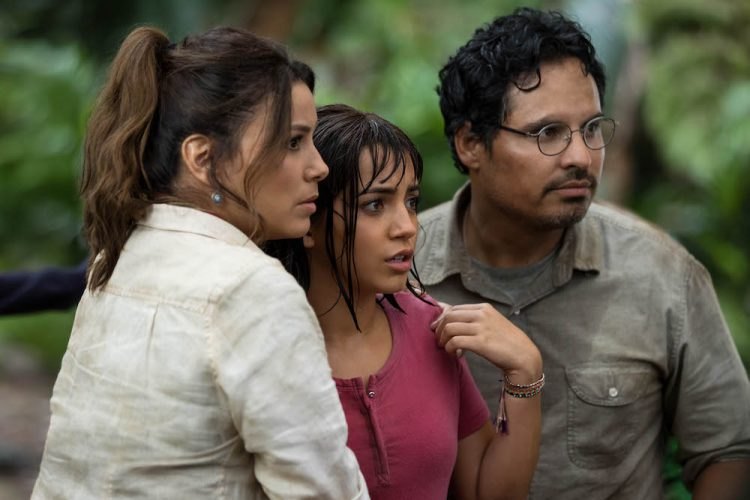 'Dora and the Lost City of Gold' is a family adventure movie that is based on the popular 'Dora the Explorer' series on Nick Jr. It follows Dora who gets kidnapped and is taken to Peru where her parents happen to be looking for a hidden Inca city. Faced with the perils of the jungle, not to mention deadly mercenaries and deadlier riddles, Dora has to rely on all her resourcefulness. However, she later reunites with her family as they stumble upon the hidden city. Soon, the bad guys are held prisoners by the Incas while Dora's parents realize that their daughter is as much an explorer as they are. Eva Longoria appears as Elena, Dora's mother.
Read More: Upcoming Salma Hayek Movies