When one thinks of actors in the modern age who have graced the silver screen with their looks and sensuality, Eva Mendes immediately comes to mind. The American actor of Latin descent was born in Miami and experienced a Catholic upbringing. There was a point in her life when she even deliberated on becoming a nun. However, she got into acting from an early age, which would, of course, go on to become her career.
Mendes did not start off promisingly. In fact, her earliest films were heavily criticized for dispirited performances and nonsensical plots. Some of her films, such as 'Children of the Corn V: Fields of Terror' and 'Urban Legends: Final Cut' were direct-to-video B films. Mendes' performances did not get much attention but she was determined to better her work. To that effect, she hired an acting coach and strived to perform better in the roles she was given. While her efforts were laudable, she continued to receive cheesy, boring films over the next few years.
It was not until 'Training Day' in 2001 where she played the mistress of a corrupt policeman that she got her breakthrough. Starring alongside Denzel Washington and Ethan Hawke, Mendes delivered a nuanced performance. In fact, she considers this film to be the most pivotal in her career, for it was a departure from the films she had starred in before. Mendes continued to star in mainstream action films and comedies, with the likes of '2 Fast 2 Furious', 'Once Upon A Time in Mexico', and 'Out of Time'. Her 2005 film 'Hitch' opposite Will Smith catapulted her to international fame and established her as a bankable Hollywood actor.
While most of her roles were in action films and comedies and banked heavily on her public image as a sex symbol, Mendes did venture into drama and arthouse cinema later on. Films such as 'Holy Motors' and 'The Place Beyond the Pines' showcased her talents in a different light. Mendes has been on a self-imposed hiatus since 2014 since she is looking for "something really special." While she is no rush to take on a film just yet, we can hazard some intelligent guesses as to what kind of movies can Mendes take on in the near future.
At this point, the question that might be circling your mind is what is the next Eva Mendes movie? Well, the good news is that we have a clear answer to that question. Here's the list of upcoming Eva Mendes films scheduled to release in the near future. Her new performances will surely be as great, if not better, than her recent ones.
Read More: Upcoming Penelope Cruz Movies
2. Untitled Fantasy Film (TBA)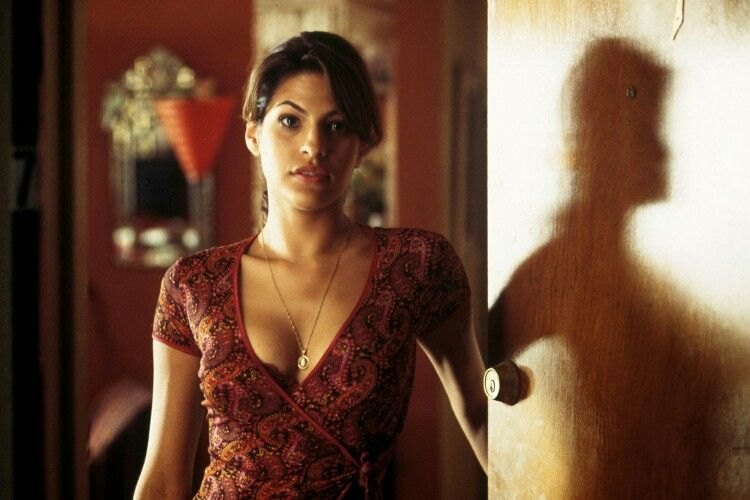 Mendes made a name for herself appearing in several fantasy films, one of which was the mesmerizing 'Holy Motors'. Directed by Leos Carax, it was a surreal fantasy film that had Denis Lavant don a multitude of roles in a very short period of time. While Mendes was an able supporting act, 'Holy Motors' showed that her talents were right for the fantasy genre.
Mendes' last film to date was 'Lost River' in 2014, which, coincidentally, also happens to be a fantasy film. Directed by Ryan Gosling in his directorial debut, Mendes is a striking figure as Cat, a cabaret dancer embroiled in a sinister plot. Considering this was her last or in other words, her most recent work, Mendes would probably do well to make a return in the same genre. Fantasy films are quite in demand when one considers the incessant wave of superhero movies in recent times and prominent works in other related genres such as 'Fantastic Beasts: The Crimes of Grindelwald', 'A Wrinkle in Time', and 'The Nutcracker and the Four Realms.'
1. Untitled Crime Drama (TBA)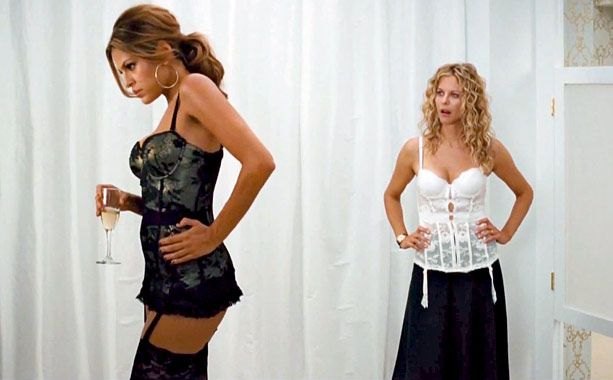 Right from 2003's '2 Fast 2 Furious', Mendes showed that she was a natural fit in films centered around crime, even if they were somewhat mainstream. 'Training Day' had her right in the middle of a criminal setting as well. For Mendes, crime films are somewhat her forte, and 2012's 'The Place Beyond the Pines' shows how she can pull off a crime drama once again.
Essaying a mother estranged from the man who fathered her child, Mendes was terrific alongside Ryan Gosling, Bradley Cooper, Mahershala Ali, and Dane DeHaan. Considering this Derek Cianfrance-directed film signaled Mendes' intentions to shift away from the populous fare she was identified with, she would do well to mark her return with a similar film.
Read More: Upcoming Salma Hayek Movies