However good you are, it takes time to get a part you deserve in the film industry. Same is the case with Evan Rachel Wood. Despite giving her best in her limited roles, it took her almost a decade of hard work to lead a show produced by a big show. That show, for Evan, is 'Westwood'. In this article, I take you through her work, from her one episode performances, supporting roles, lead roles and series regular characters.
With that said, here is the list of top Evan Rachel Wood films and TV shows, carefully selected from her impressive filmography. You can also stream some of these Evan Rachel Wood movies and TV shows on Netflix or Amazon Prime.
12. Across The Universe (2007)
The best part of this movie is the abundance of great Beatles' music. The worst part is the rambling disjointed story. In between, there are the admirable efforts by most of the actors, including Jim Sturgess and Evan Rachel Wood, despite not being the song and dance types. Director Julie Taymor risks it all in a wild clash of bizarre imagery. It probably serves better as separate music videos than a cohesive narrative. As a movie, you will not be too disappointed.
11. The Upside of Anger (2005)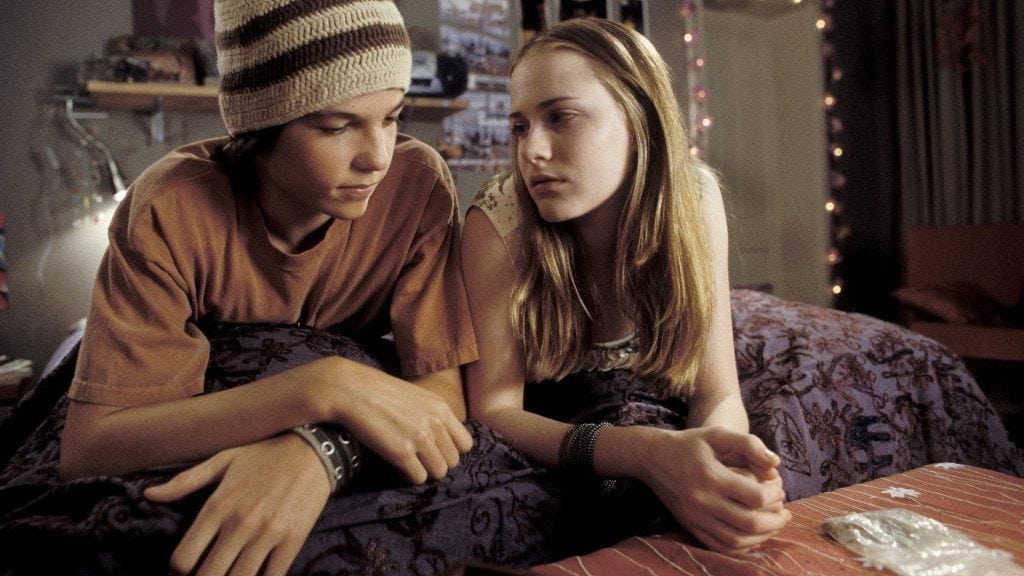 Joan Allen is an angry, depressed, single mother to her 4 daughters played by Erika Christensen, Keri Russell, Alicia Witt and Evan Rachel Wood. Mike Bender enters her life, and the rest forms the plot. This is a good film that is about the ways of family and how they all bond together despite differences. Even though there are some strong, emotional moments, there are also some sweet, light-hearted moments as well.
10. Down in the Valley (2005)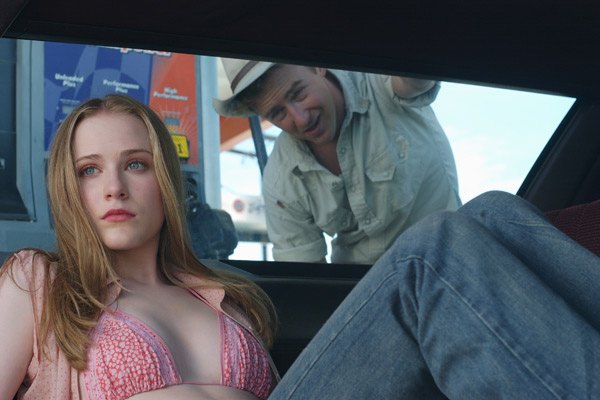 Starring Edward Norton, Evan Rachel Wood, Rory Culkin, and David Morse 'Down in the valley' is an interesting, psychological study, with a steady movement towards something and you just know it's not what it first seems. All the moments, the drama, the settings are simply too typical, in a California suburb. Right from the beginning, you know something is going to change for these characters. Slowly, you watch it unravel. It's subtle, even elegant, in its changes. The movie is worth your time.
Related: Best Edward Norton Movies
9. King of California (2007)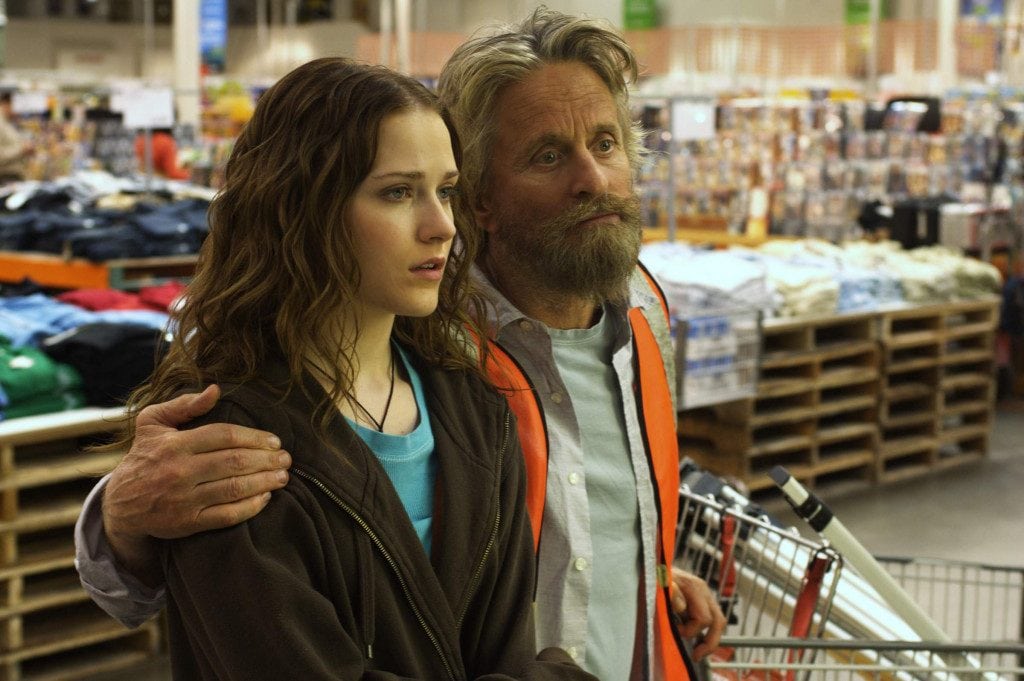 Rachael Evan Wood definitely steals the show as Miranda, but there are not many actors in this so it's pretty reliant on her. It's not your typical suburban mellow drama, those can be good but tiring, this had a pretty well-established subplot, Hidden Buried Spanish gold. The cinematography is above standard I should say. The movie actually believable, upbeat with some genuine dramatic father-daughter scenes, or realistic family relationship dialogue, which is something that at first might seem dragged but works in the end.
Related: Best Michael Douglas Movies
8. The Ides of March (2011)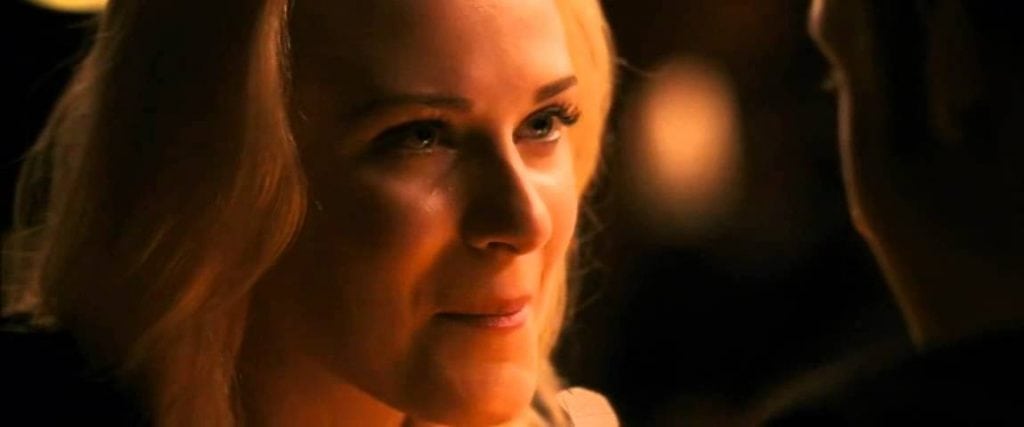 'The Ides of March' is a good movie with a well-developed storyline and a fantastic cast. I certainly enjoyed this movie, but I will admit, with its very impressive cast and story matter I was expecting a bit more, my main problem is that it was just too short, it was only one hour and forty minutes but it easily could have been two and a half hours. Evan Rachel Wood plays an intern named Molly Stearns in this political drama. Clooney and Gosling play their parts well.
Related: Best George Clooney Movies
7. Once and Again (1999 – 2002)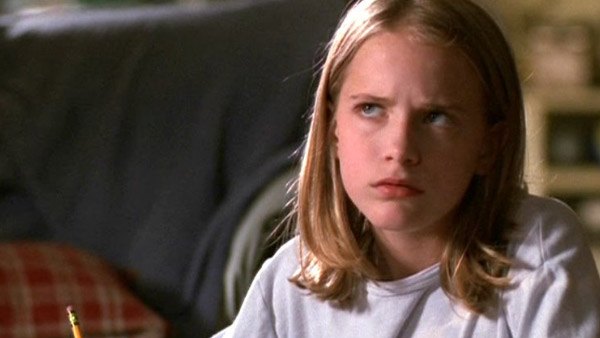 Rick Sammler, played by Billy Campbell is a divorced father of two, played by Evan Rachel Wood and Shane West, who meets Lily Manning, played by Sela Ward, a newly-separated mother of two, played by Julia Whelan and Meredith Deane. It's a new age family with ex-spouses, and its special relationships. The young cast is very compelling especially Julia Whelan and Evan Rachel Wood. I wonder why it lasted only 3 years. If I had to guess, people had difficulties with the subject matter of divorce.
6. Drunk History (2013)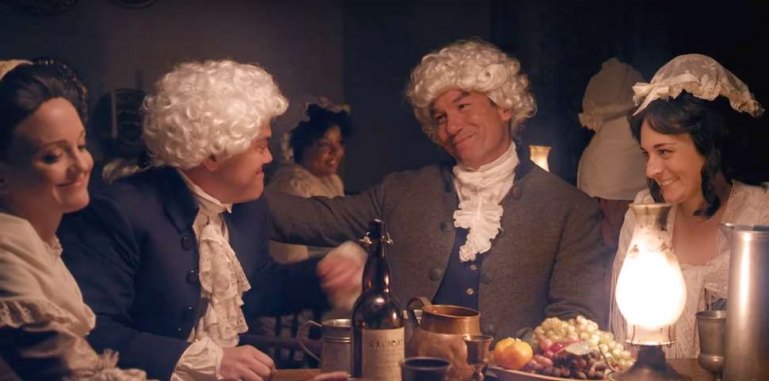 A very unique approach to telling history, I must say. I like how they usually start off at a bar and get some introspection from intelligent people regarding what the ultimate discussions will be about. The actual story is great because not only is it appealing to a college crowd and fun people, the storytellers go into details and even discuss historical figures who never make in the regular history books, and deserve some credit not administered by the mainstream. Evan Rachel Wood appeared in one episode, aired earlier this year. I've decided to add this to the list since her performance is credited.
5. Thirteen (2003)
'Thirteen' is worth seeing just for the excellent performances of Evan Rachel Wood, Nikki Reed, and Holly Hunter, all three of the main characters showed strong acting throughout the movie and that is what was the most impressive about it, the movie doesn't have any memorable moments or outstanding scenes, but it has great performance by the actresses throughout. And the treatment of the subject earned it a place this hight up the list.
4. True Blood (2008-2014)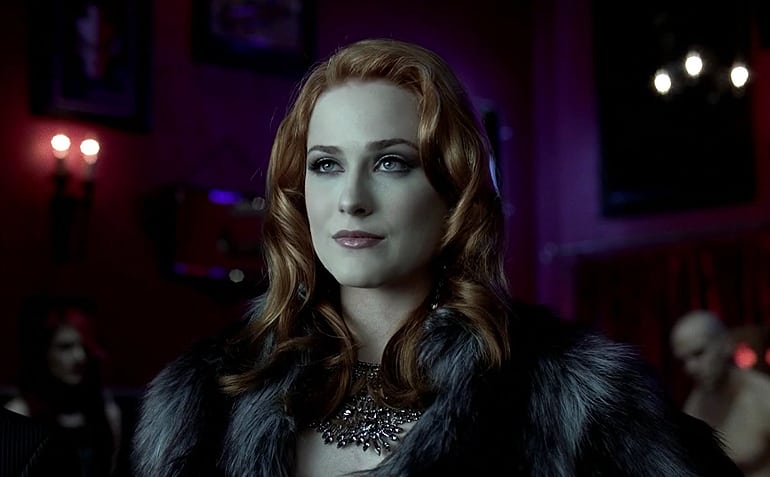 There is certainly a reason why so many people love True Blood. The first few seasons were excellent and although it hasn't been able to maintain the same level of excellence throughout the entire series it is still a damn good show. So if you're looking for something sexy, sinful and violent, then do yourself a favor and enjoy a True Blood series marathon. Evan Rachel Wood acted in 8 episodes of the series, from 2009 to 2011. Despite not being a series regular, the series makes into her filmography, and hence, this list.
3. The Wrestler (2008)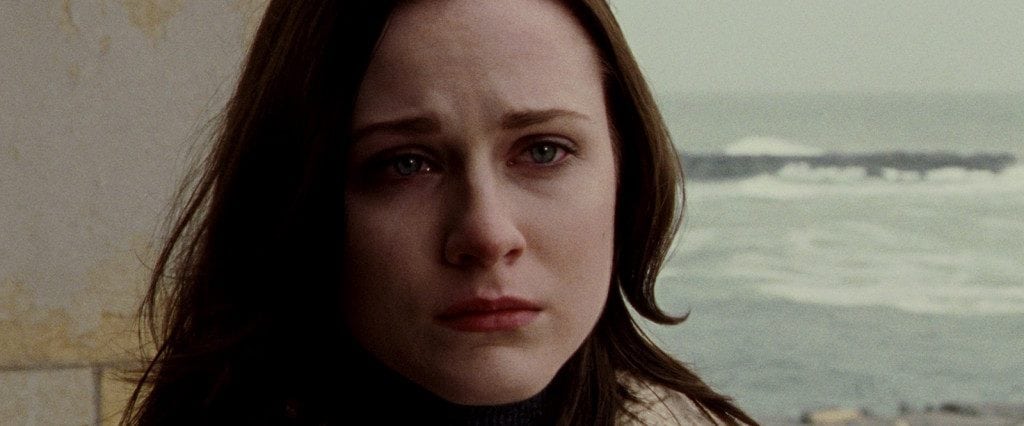 Darren Aronofsky, the director of 'Requiem for a Dream' directs this one. He does a beautiful job showing the sport with realism. 'The Wrestler 'respects the wrestlers and their world and expects the same from the audience. This film is done in a style that's so real honest and is easily one of the best films on wrestling. Evan Rachel Wood really brings it as "The Rams" angry, abandoned and emotionally exhausted daughter. The chemistry between Mickey and Evan is brilliant. Definitely worth checking out.
Related: Best Darren Aronofsky Movies
2. The West Wing (1999 – 2006)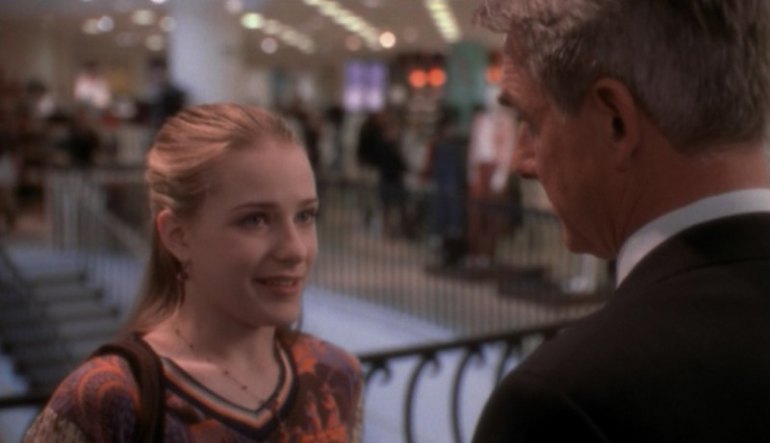 Evan Rachel Wood appeared in just one episode in 2002, way before she shot to fame. Then again, like 'Drunk History', she's credited, and hence the series makes the list. 'The West Wing' is by far the most thought-provoking and 'politically' correct TV show in years. Sorkin and the cast present an accurate and compelling insight into American politics, at least to me as an outsider. The dialogue is quick-paced, sarcastic, and smart. Charlie Sheen plays Jed Bartlet, the President of the United States which makes it worth a try.
Read More: Best Crime TV Shows
1. Westworld (2016-)
Within the first 10 minutes, you are imagining what it would be like to visit Westworld. Would I become a monster or a saint? Is there some part of me that enjoys brutality, or am I a total softy. It is truly a place to discover your inner self, a psychological gold mine. Aside from the magical setting, there are other components that make 'Westworld' great. The writing is fresh and imaginative, weaving storylines so entrancing one can't help thinking about it every waking hour. The actors do a great job as well. Anthony Hopkins is plain terrifyingly smart, as well as secretive, and manipulative. Evan Rachel Wood leads the cast with aplomb.