Evan Rachel Wood is an American actress who has appeared in several notable television series like 'American Gothic,' 'Once and Again' and 'True Blood.' She has been nominated for prestigious awards like the Golden Globe, the Emmys, and the Critic's Choice Award. Currently, she essays the role of Dolores in HBO's 'Westworld.'
Born in North Carolina, her profession runs in her veins as both her parents were actors. Her father was the executive director for a theatre group called 'Theatre in the Park' and Wood contributed to its productions as a child. For instance, she played Helen Keller in a play directed by her father.
Her early appearances in television include a recurring role in 'American Gothic' and a supporting role on 'Once and Again.' During her first major role in the 1997 drama movie, 'Digging to China,' Wood realized that acting was something that she could do for the rest of her life. The movie was a winner of the Children's Jury Award at the Chicago International Film Festival. In that year, she also starred alongside Nicole Kidman and Sandra Bullock in 'Practical Magic,' a fantasy film.
At the age of fifteen, she played the lead in an indie dramedy movie, 'Little Secrets' for which she earned a Young Artist Award nomination for the Best Young Leading Actress. This was her breakthrough role and the actress also starred alongside Al Pacino in 'Simone.'
Next year, riding high on her success, she was included as one of the "It Girls of Hollywood" by Vanity Fair. She was recognized by the popular magazine around the time of the teen drama, 'Thirteen''s release. The movie saw Wood's character on a downward spiral due to drugs and sex: a performance that earned her a Golden Globe nomination for Best Actress.
Following her success, The Guardian named her "one of the best actresses her generation" in 2006. After several noteworthy performances, Wood played a peaceful alien in the science fiction movie, 'Battle for Terra' for which she was commemorated at the Midnight Awards with Elijah Wood.
Wood has also worked with Woody Allen in the movie, 'Whatever Works.' However, she regrets having worked with the American filmmaker after allegations of sexual misconduct surfaced against Allen.
Returning to television, Woods played Sophie-Anne Leclerq in the second and third seasons of the supernatural series, 'True Blood.' In the HBO miniseries, 'Mildred Pierce,' Wood essayed the role of Mildred Pierce's daughter. In 2013, she was seen sharing screen space with Shia LaBeouf in 'Charlie Countryman,' a psychological thriller. Currently, she is a leading cast member of HBO's 'Westworld.' Given her impressive record as a film and television actress, one would expect her to have a host of exciting projects lined up for the future. We have compiled a list of all the projects that she is going to be seen in. Hopefully, they are as good as some of her recent projects.
Read More: Upcoming Jacob Tremblay Movies
6. Frozen II (2019)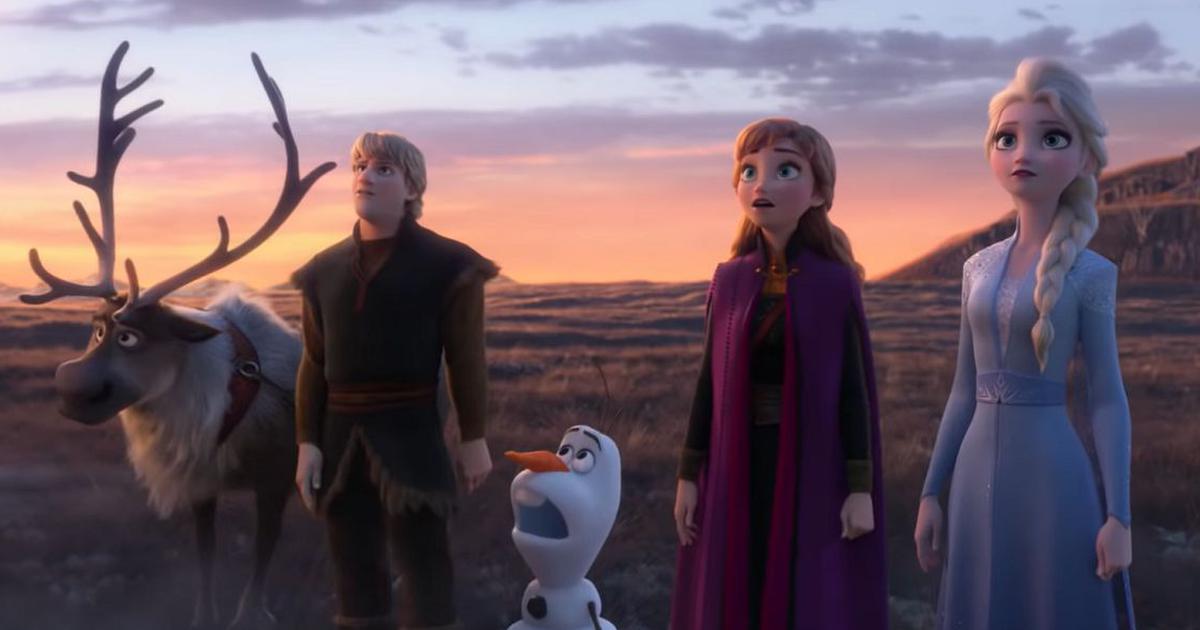 Evan Rachel Wood is all set to lend her voice to Walt Disney's sequel to one of the highest-grossing animated movies of all time, 'Frozen.' She is slated to play the role of Iduna in this musical fantasy which comes to movie theaters on the 22nd of November 2019. Evan Rachel Wood is passionate about singing and has showed her talent for a handful of projects in the past like recording Bob Dylan's 'I'd Have You Anytime' for the album, 'Chimes of Freedom.' 'Frozen II' will see the beloved queen, Elsa going on an adventure to figure out the source of her powers.
5. Westworld (2016-)
When HBO premiered the first season of the science fiction series, 'Westworld,' it became an instant favorite of critics who started to label it one of the best shows ever made. Based on the 1973 movie of the same name, it revolves around a futuristic amusement park called 'Westworld.' Set in the future, this park, whose theme is the Wild West is populated by androids known as "hosts."
Manufactured with advanced technology, these androids look and behave exactly like humans. While they are produced by Delos Inc. with extreme precision, each of the androids is also assigned stories of the fictional characters that they play. Humans can interact with these hosts just like they would with any other human. However, the difference is that the human guests have the liberty to treat them however they want, making the theme park a popular location for the rich guests to exercise their darkest desires. They can have sex with the androids, kill them or torture them, or even talk to them.
Just like any other HBO series, 'Westworld' has a very high production value that has been put to excellent use. It has been created by Christopher Nolan's brother, Jonathan Nolan. Apart from Wood, the sci-fi show also stars Anthony Hopkins who plays a major role. The second season which aired in 2019 witnessed the scope of the series greatly expand as more details about the fictional universe were revealed. The third season which is going to come out in 2020 promises to be even wider in its reach.
Read More: Upcoming Michelle Pfeiffer Movies
4. Kajillionaire (2020)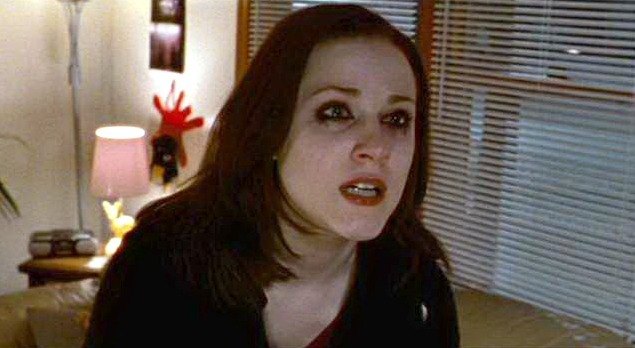 Ewan Rachel Wood has finished shooting for the indie filmmaker, Miranda July's upcoming movie, 'Kajillionaire.' July is a prominent writer, actress, and director whose debut film, 'Me and You and Everyone We Know' (for which she was the lead actress, director, and screenwriter) won the Camera d'Or at the Cannes. 'Kajillionaire' is about a woman with parents who are criminals and how their decision to include an outsider for a heist changes her life. The movie is expected to be released next year.
3. Viena and the Fantomes (TBA)
Gerardo Naranjo who directed the globally successful, Netflix television show, 'Narcos' has directed Evan Rachel Wood in this unreleased movie about a roadie who travels around North America in the 1980s with a punk band. The film also stars Zoe Kravitz of 'Mad Max' fame.
Read More: Upcoming Helen Hunt Movies
2. Queen (TBA)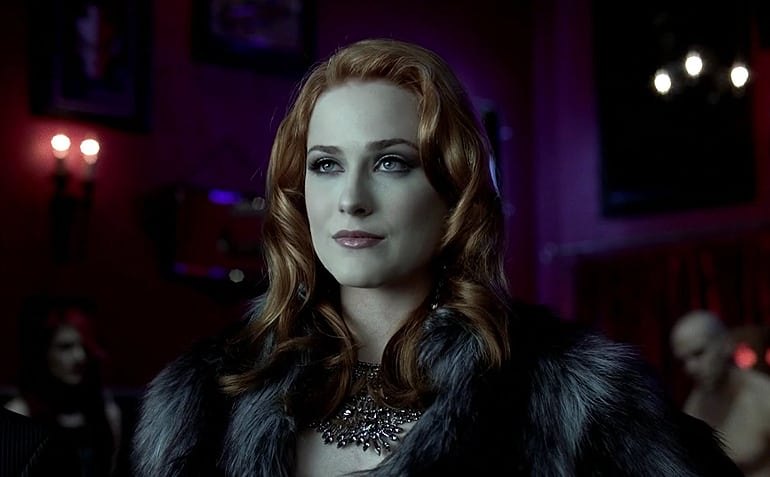 Evan Rachel Wood will also explore her behind-the-camera skills with this ten minute short titled 'Queen.' Apart from directing and writing it, Wood will also act in the short film with Lea Thompson and Taylor Hunt Wright.
1. One Thousand Paper Cranes (TBA)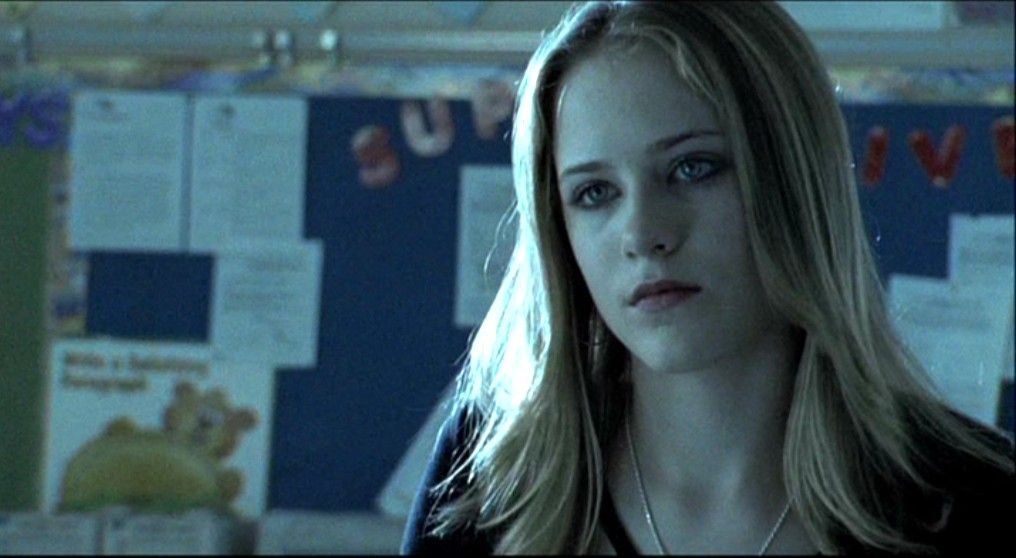 Ewan Rachel Wood will be seen in this heart-touching biographical drama of author and Eleanor Coerr and Sadako Sasaki, a survivor of the Hiroshima-Nagasaki nuclear blast. It will present the powerful tale of the two women working symbiotically to create a universal peace symbol: the paper crane.
Read More: Upcoming Leslie Odom Jr. Movies